2020 Gift Guide: Gifts for Toddlers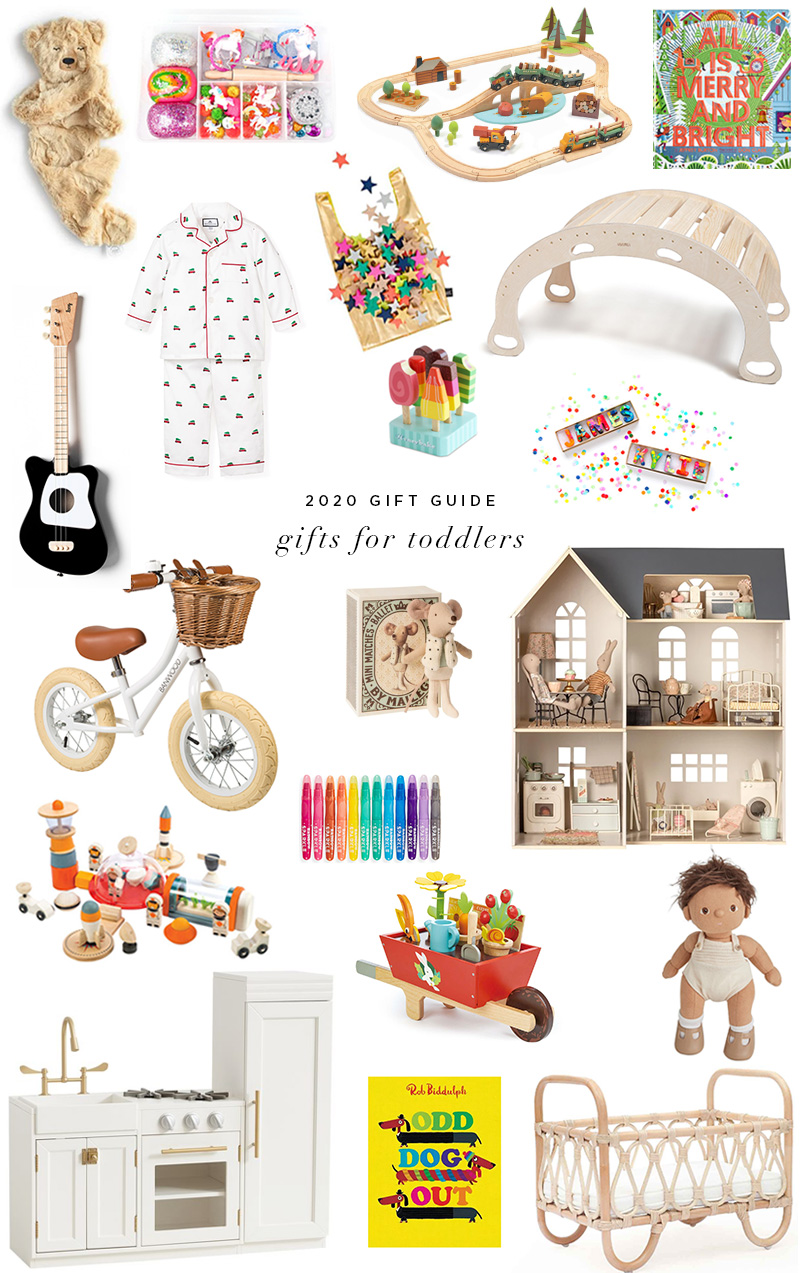 I know it's early but our tree is up and I'm feeling festive, so I put together my first (and hopefully not my last) gift guide! I've been on the hunt for gifts for Margot so I included a few that are on my list along with some of our favorites. She's been asking for a dollhouse and goes back and forth on a pink bicycle and pink leather pouf (yes, she's only two). I included gifts at various price points – from big Santa gifts to small stocking stuffers, so here it is: my 2020 gift guide for toddlers!
2020 Gift Guide: Gifts for Toddlers
We've spent the last (almost) two years at home, so finding toys that will keep my kids entertained has been a priority. I've tested so many toys and let's just say it was all in the name of research. Finding open-ended toys that the girls will use time and time again is so important. The stuff and the clutter adds up, and it's so easy to buy random plastic garbage that they'll love for a hot minute, but won't use in the weeks and months to come. But how do you know what will resonate with your toddler? Well, you don't. Finding toys that will keep them engaged is a challenge, but I think I've done it.
A few things to note
Books are always a go-to, so I've included a few favorites. When I buy toys, I try to think of ones that will grow with them. Art supplies, outdoor toys, and quality wooden toys that will last. Play food is always a hit, and both girls are very into dolls right now.