Gift Guide: Holiday Cheer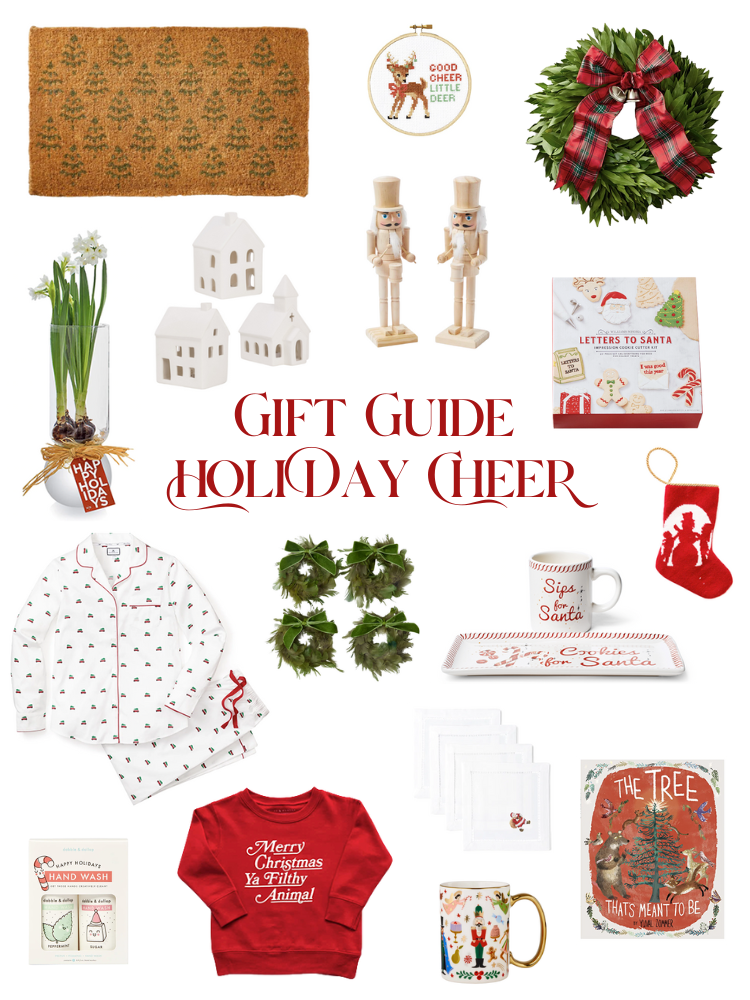 Tis' the season for holiday cheer. One of my favorite things about the holiday season is choosing gifts for people that I know they'll love. And my other favorite thing is the time leading up to the holidays. Holiday decor, movies, baking, wrapping gifts, plans with friends and general merriment. The holiday season is so fun and festive. So let's get into the holiday spirit with the best way to spread holiday cheer – gift of holiday cheer. Happy holidays, everyone!
Gift Guide: Holiday Cheer
This is the first time we'll be hosting Christmas, or at least parts of it, so I'm working on getting our dining room done. It hasn't been a priority since we haven't exactly been entertaining recently, but it's time. My MIL got us our Christmas gift early – a set of Christmas china that we'll use year-after-year as our children grow up. So we're off to a great start.
Whether you're looking for employee gifts, something for a family member, or something to bring to a holiday party, this is one of my favorite lists. Send festive care packages, and don't forget about holiday Starbucks gift cards are always fun, too.