Easy and Delicious Mini Pumpkin Cheesecakes
Pumpkin and apple season is almost upon us. Last Thanksgiving, I cooked, baked, and bought a few pre-made dishes since I was feeling a bit uninspired. I don't eat turkey so Thanksgiving is a day of carbs for me. This wasn't the year I baked a pie but I did …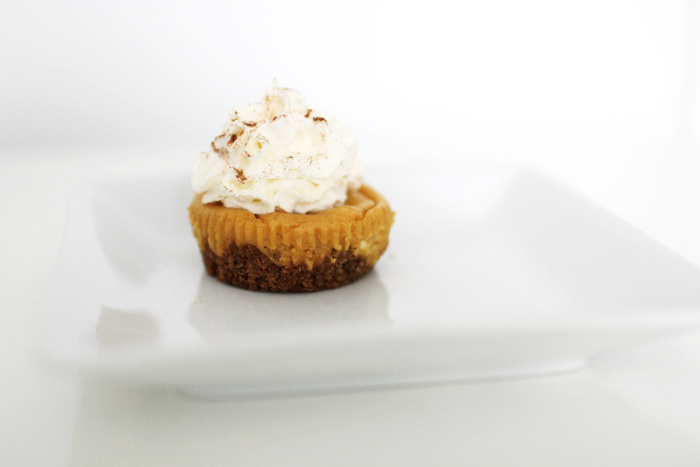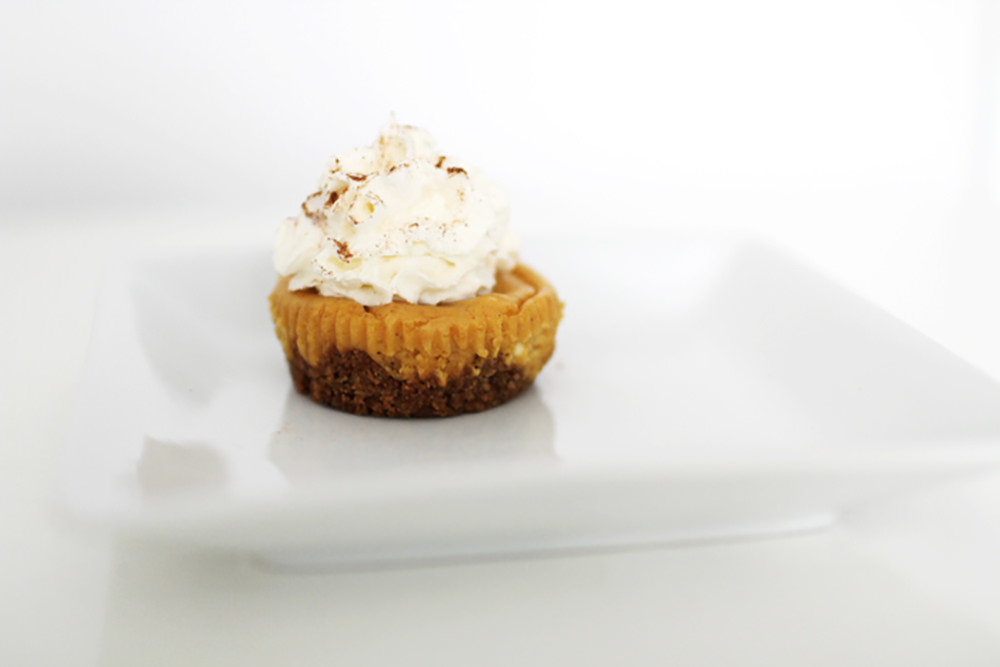 Pumpkin and apple season is almost upon us. Last Thanksgiving, I cooked, baked, and bought a few pre-made dishes since I was feeling a bit uninspired. I don't eat turkey so Thanksgiving is a day of carbs for me. This wasn't the year I baked a pie but I did make these mini pumpkin cheesecakes and they were delicious. I love pumpkin but am not really a pumpkin pie person, but cheesecake? That's a favorite. Here's my mini pumpkin cheesecake recipe. And here are some of my favorite Thanksgiving recipes.
Mini Pumpkin Cheesecake Recipe
Ingredients:
8 oz low fat or fat free cream cheese
1/2 tbsp lemon juice
1/2 cup organic sugar
1 egg
1/2 tbsp vanilla extract
9 graham cracker sheets [crushed]
1/2 can organic pumpkin
pumpkin pie spice to taste
whipped cream
1 stick earth balance [or butter] melted
Directions:
Line muffin tin wells with liners. Mix crushed graham cracker and melted earth balance in bowl to form pie crust. Add crust to muffin tin wells and press down, and flatten to form crust. Mix lemon juice, cream cheese, sugar, egg, pumpkin, vanilla and pumpkin pie spice in the bowl of a mixer. Pour mix over graham cracker crust and bake at 350 for about 25 minutes.
Cool for at least 30 min and refrigerate. Top with whipped cream and a dash of pumpkin pie spice
enjoy!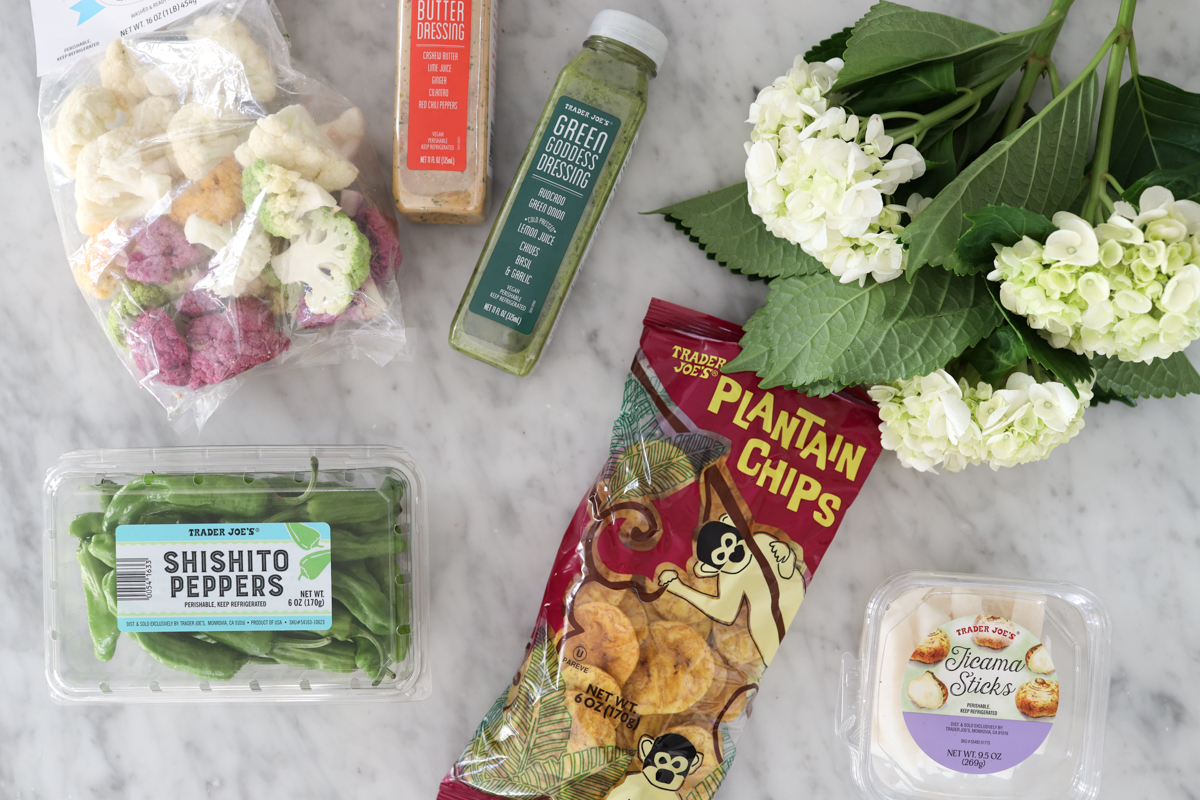 The prices are great, flowers are affordable (and beautiful) and it's a go-to for snacks and easy weeknight dinners. Here are the go-to products I always buy at Trader Joe's.