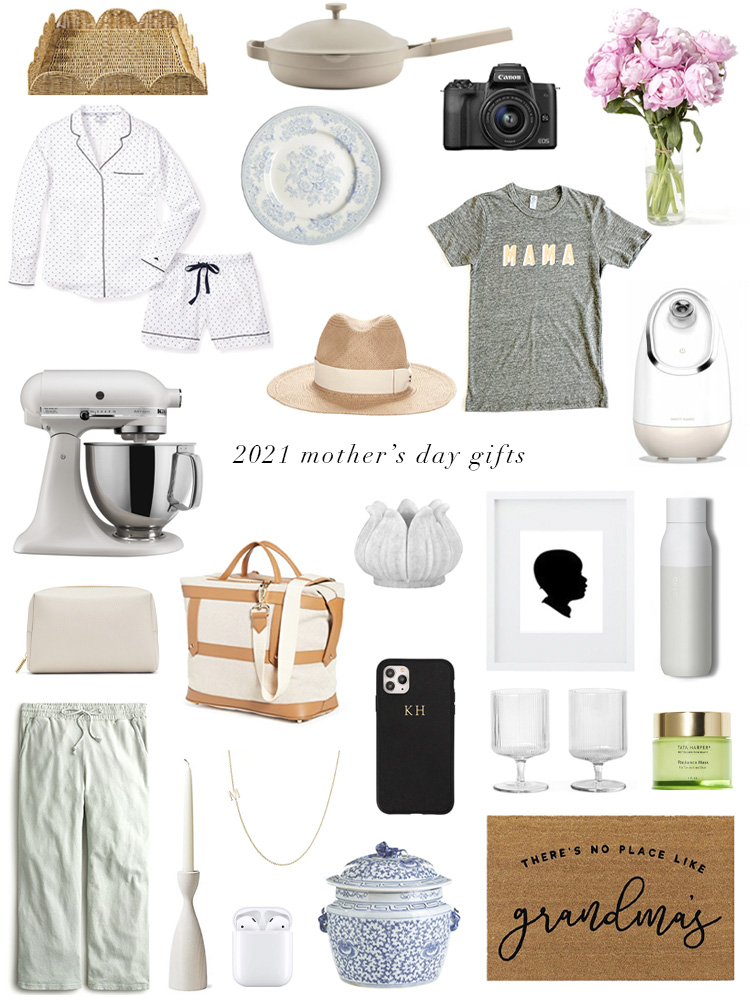 The #1 most-wanted gift in a recent instagram poll should make sense after the year we've all had. Moms want time alone or a staycation. For those of you looking for a tangible gift for a woman in your life who's played an important role – mom, aunt, friend etc – I've put together a list of some of my favorite gifts. Here are some of my favorite Mother's Day gift ideas.
Mother's Day Gift Ideas
It also has to be said that it wasn't until three years ago that this day became a happy one for me. My relationship with my mother is complex, painful, and for the most part, non-existent. I used to feel so sad and alone on Mother's Day, but three years ago, was just weeks away from becoming a mom. My girls took that pain and turned it into joy and gratitude, but if you're struggling this year, I hope this post on loss and hope on Mother's Day will make you feel less alone.