Loss and Hope on Mother's Day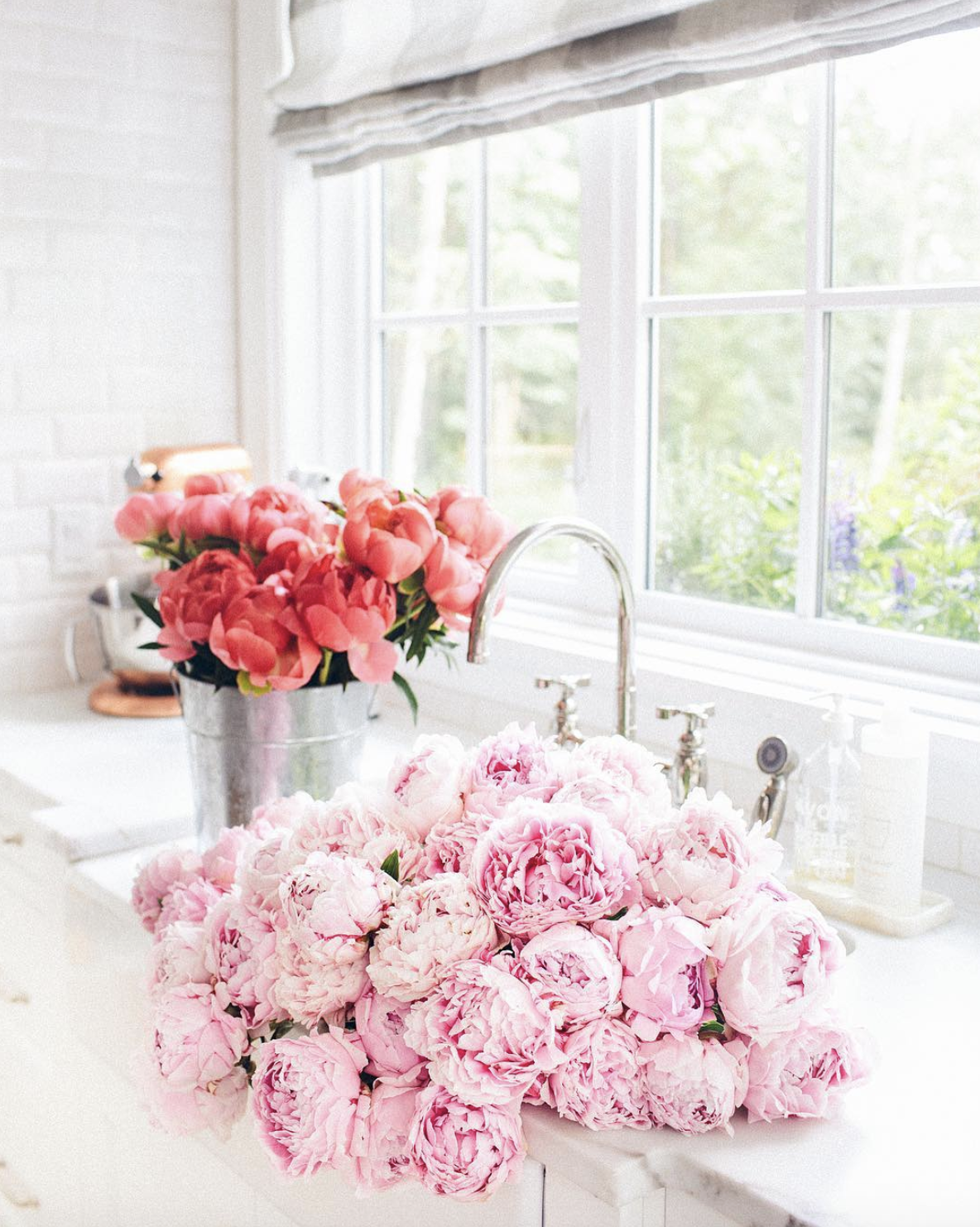 With Mother's Day just one day away, I want to share this (old) post about loss and hope on Mother's Day. It was written when I was pregnant with my first daughter, and now, four years later, I'm a mom to two girls. But something big is missing and there's a lot of pain around this day. Sadly, those feelings haven't ever completely gone away. I've learned to accept who both my parents are, and I have created a family of my own, but the loss will always be there. This is a day that has historically been hard for me. When I see people's posts about their moms, I am reminded of a tremendous loss and a lot of pain. It's gotten better, but it's still hard.
Loss and Hope on Mother's Day
Sharing my story has helped some of you feel less alone and it's given some meaning to what I've gone through. To what I'm still going through and I suppose, what I'll always go through. All I ever wanted was to be one of those girls who had a really close relationship with her mom. Rory and Lorelai. Jackie, Isabel, and Anna in Stepmom. The Bravermans. It is my hope that I'll have that relationship with my girls. At almost 4, Margot tells me I'm her best friend, so we're off to a good start. I've experienced what it's like to love a child unconditionally. To give up pretty much everything to keep my girls safe. To want nothing but their happiness. I wish I had been on the receiving end of that. I always have and imagine I always will. But – years later, I think about it less and less. I'm grieving a relationship I never had with a person who was and is incapable of giving me what everyone hopes for.
I want to share my story with you.
Mother's Day can be painful
For some, this day is a reminder that we're missing out on one of the most important relationships a person can have. This applies to anyone who doesn't have a mom to celebrate today, for any reason. To those who lost their mom, moms who don't have children yet, and moms who have lost a child. I want to speak to those of you who like me, don't know what that unconditional love looks like. Missing out on a relationship that it seems most people have can be very isolating. It is. one of the most painful things I've ever gone through. Today, endless photos and messages of love and gratitude fill our social media feeds. It feels like everyone has something that you don't, making that loss can feel stronger than ever.
You are not alone
I don't feel right sharing the whole story here. It's not just my story to tell, but I want to share a little more with the hope that it might help someone feel less alone today. I always had Great Aunt Rose to support me through everything. She celebrated every victory and talked me through the things that didn't work out the way a mother or grandmother would. Losing her took away that constant support I could always count on.
Growing up, I was always told (by my own mother) that I wouldn't amount to anything. Growing up and being a mom to two little girls, I realize how horrible, manipulative, and twisted the verbal abuse was. I'm not comfortable sharing stories, but it was awful. I have received more support from readers (who have never met me) surrounding my career, marriage, and now baby than I have from my own mother. I am grateful for that.
It wasn't all bad
There were times she did things for me, like helped me move to Chicago. I always accepted said help hoping things would change, but they never did. There was always a cloud, a lack of interest, or a way to make me feel like I wasn't enough. I was never (ever) enough. I'd let her in and it would come back to blow up in my face. The worst offender (one that nearly broke me) was when I was told my husband and his family would one day turn their backs on me and that I'd have no one. This was said matter-of-factly since divorce rates are so high. And when the news of my (first) baby girl wasn't taken positively, I just knew I couldn't do it anymore. I had to stop trying because I couldn't take the pain. I couldn't allow that toxicity to make me feel so empty and broken when I had a little girl, and now two, to care for.
It's hard not having a mom
Big life events are hard without a mom. This was why wedding planning was so hard for me. I didn't know how to do something so big without a family. Then becoming a mom, getting my daughter through cancer treatment, and navigating that and a new baby during a pandemic. That's when your own mom should show up. I wish I had some story or advice that would fix everything for you, but I don't. It's something I am still working on, and I imagine it will always hurt.
There are silver linings
There are silver linings (even when it doesn't feel that way). Ultimately, I want the message that you take away from this to be one of hope. The struggles I've gone through have helped others feel less alone. They've made me more empathetic to others. There are days I'm fine and others when I feel a bit crushed or defeated, but I am ok. I know I won't have to try to not be cruel to my daughters. The guilt I feel if I'm short with my 3-year-old almost makes me sad – I can't imagine trying to hurt her feelings. I have learned how to be more empathetic and more supportive when she's struggling with something. I've learned to help others.
And there are some amazing women who deserve to be celebrated.
The first is my mother-in-law. She supports us and celebrates my accomplishments the way I always hoped my mom would. She is always there when we need help or support, so I'll celebrate her today. My friends who are like family to me. The moms who have helped pave the way for me. The ones who will teach me about motherhood. The mothers I've met through the pediatric cancer world – our bond is unlike anything I've ever experienced.
The hope I felt before becoming a mom
Finally, there's my sweet baby girl who may not be here yet. The anticipation of this little girls brings a sense of peace that I've never felt. I am slowly coming to terms with the fact that my mom and I will not have the relationship I hoped for. In all honesty, there's that part of me that's waiting for things to change. But the good news is that I can have that with my daughter. I can be the mom to her that I wish I had/. One who loves her unconditionally, lifts her up, and supports her. I can't wait to meet her and already feel so lucky that I get to be her mom.
And how it feels to have my 2 girls years later
Margot and Kate have healed my heart. Yes, some grief pops up because I know how much I love them, and I couldn't not talk to them. I couldn't not be there to support them through something, lift them up, and be their biggest supporter. They are the lights of my life, and I know how fortunate I am that they're mine, and what an honor it is to be their mom. I am the one they run to. When I say "who wants to snuggle me" they both come running and should "meeee!" and it's the very best. I knew I'd love them, but not like this. They are my greatest gifts.
If you lost your mother, are grieving a relationship you wish you had with your own mom, aren't yet a mother yourself, or are grieving the loss of a child, know that you are not alone today.