Little Sleepies Pajamas Review and Coupon Code
I ordered my daughter her first pair of Little Sleepies Pajamas when she was just 10 months old. It took that one pair before we were hooked. That little girl turns 4 next month and wears Little Sleepies bamboo pajamas almost every night. She loves the fun prints (especially all …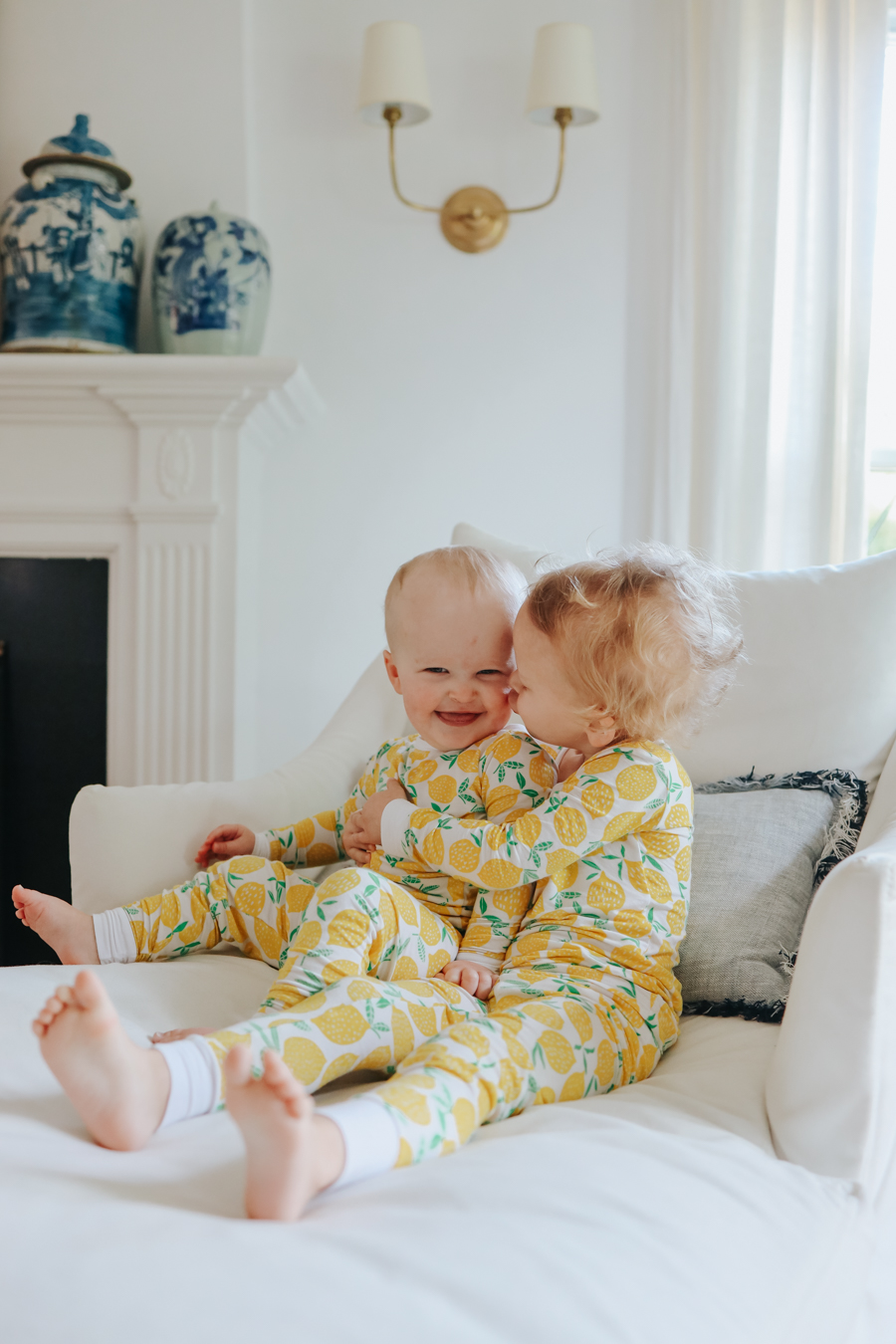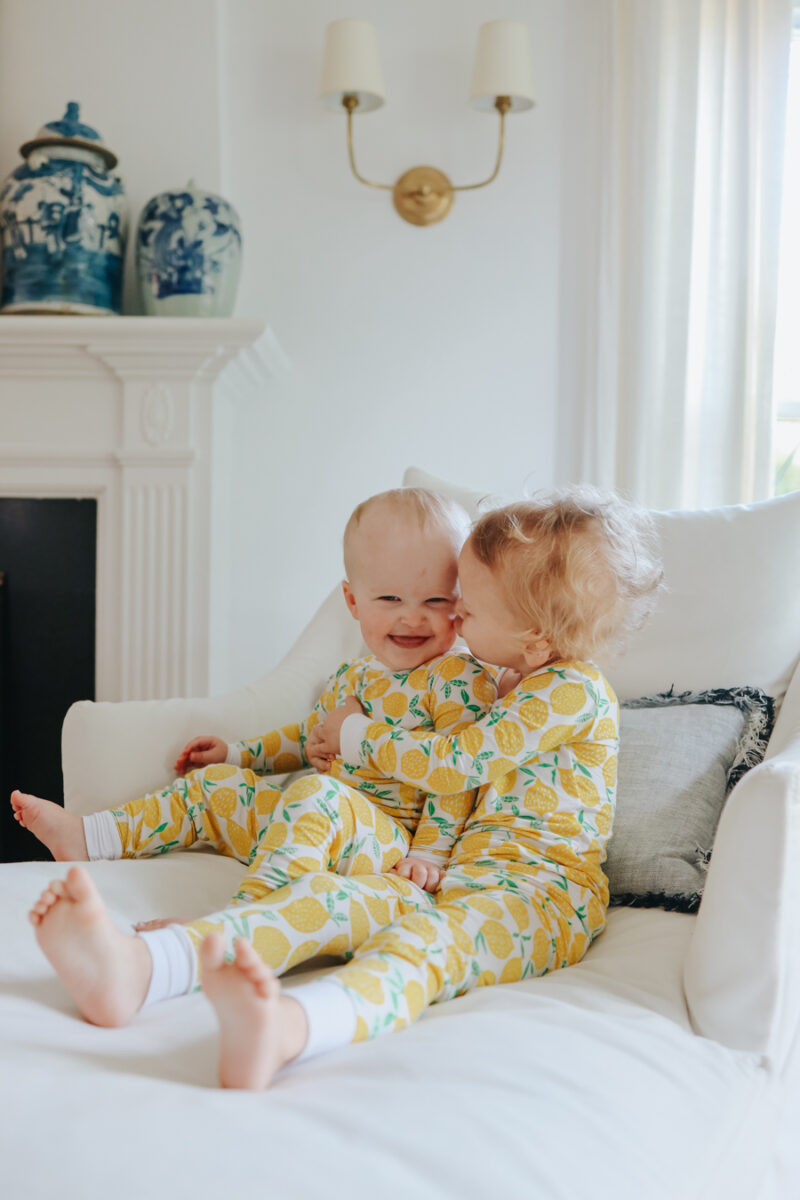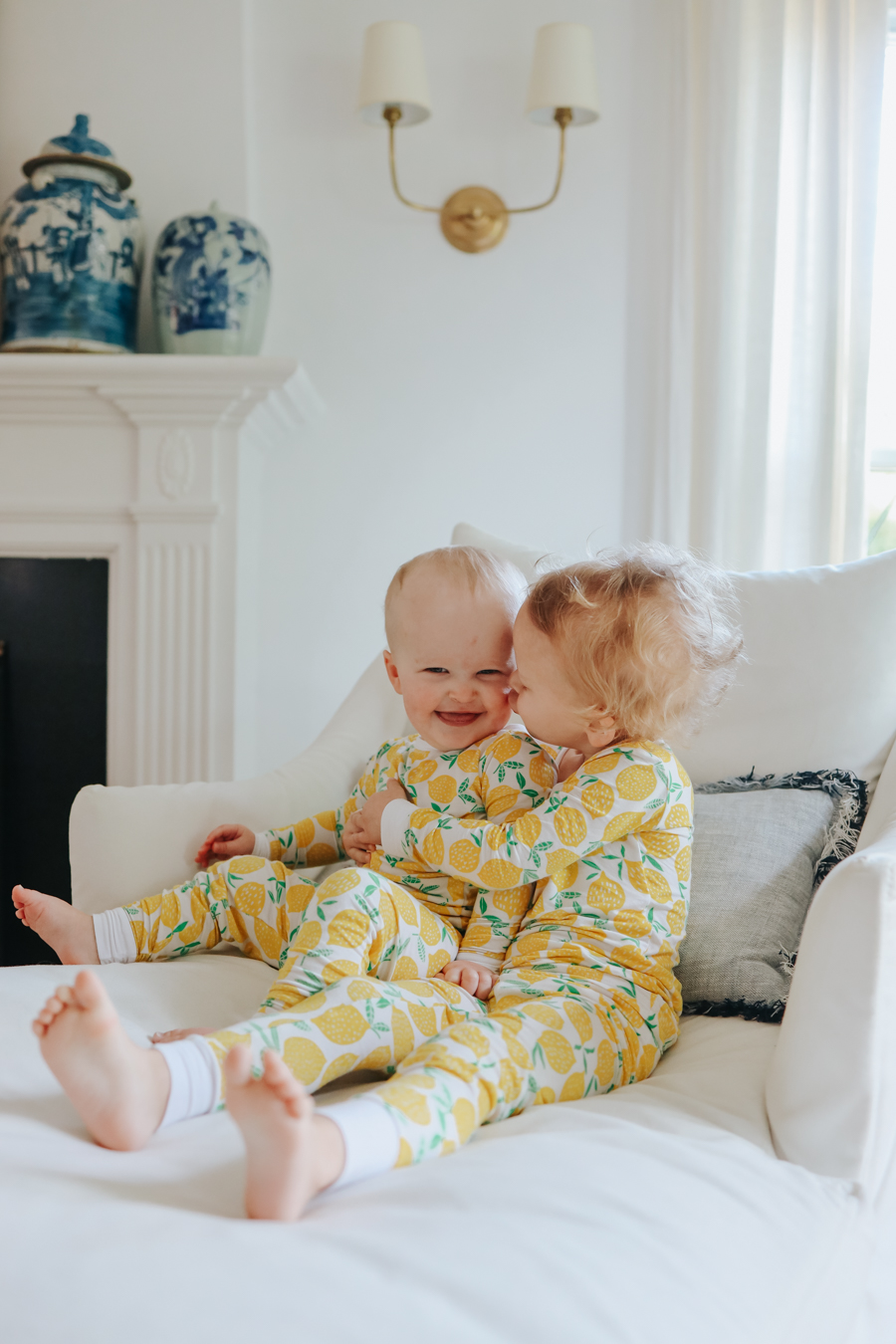 I ordered my daughter her first pair of Little Sleepies Pajamas when she was just 10 months old. It took that one pair before we were hooked. That little girl turns 4 next month and wears Little Sleepies bamboo pajamas almost every night. She loves the fun prints (especially all the treats). I love how soft they are, how long they last, that there's free shipping on every order over $25 and that the brand gives a % of each sale to Childhood Cancer via Alex's Lemonade Stand.
Little Sleepies Pajamas Review and Coupon Code
I've worked with the brand to help raise awareness for Childhood Cancer research (all unpaid) and they have sent a few pairs of pajamas to my girls. I have been ordering these pajamas for years and have placed too many orders to count. So let's talk about why Little Sleepies are the best pajamas for kids and babies. If you open my girls' pajama drawer, it's full of Little Sleepies pajamas. They are made of the softest bamboo viscose fabric, are super stretchy, last forever, and the prints are so fun! And keep reading on for my Little Sleepies discount code.
This post is not sponsored, but when you place an order using my link and code, I do receive a small commission, at no cost to you. I should also mention that the brand is female-founded, and was started by Maradith Frenkel, a mom of two who wanted to create better sleepwear for her new baby.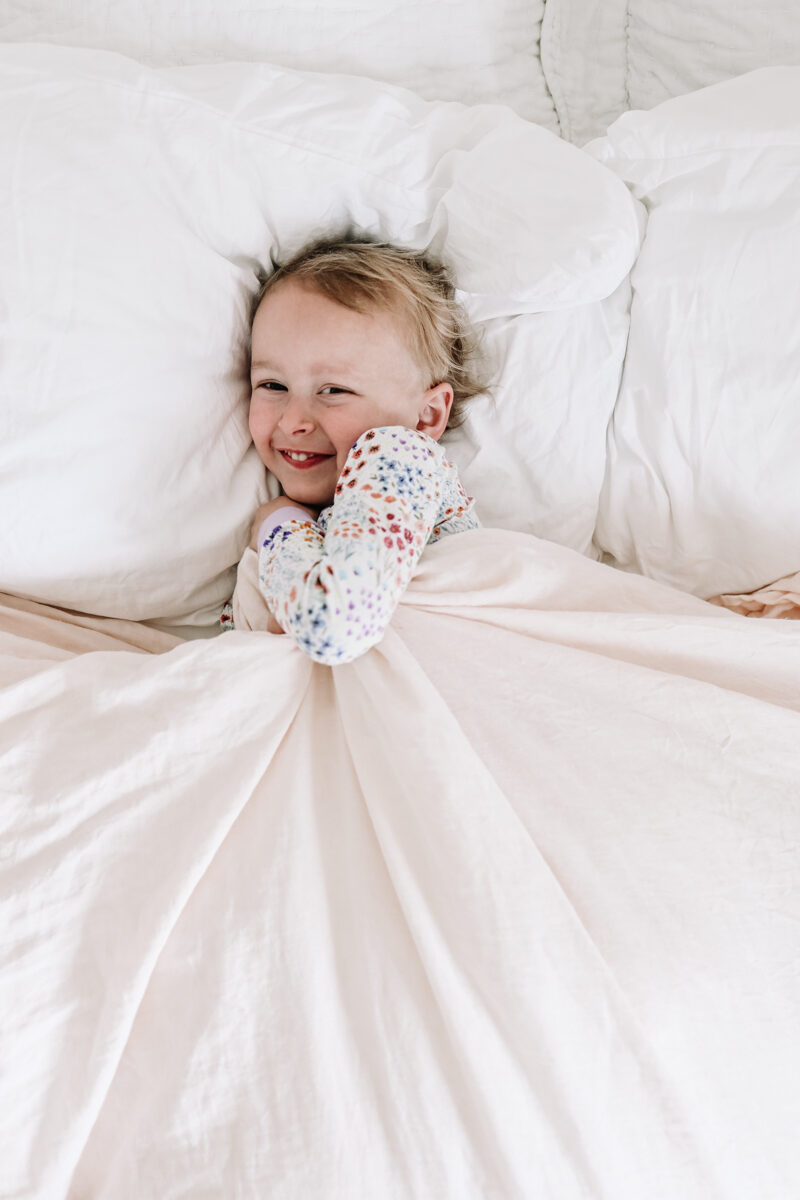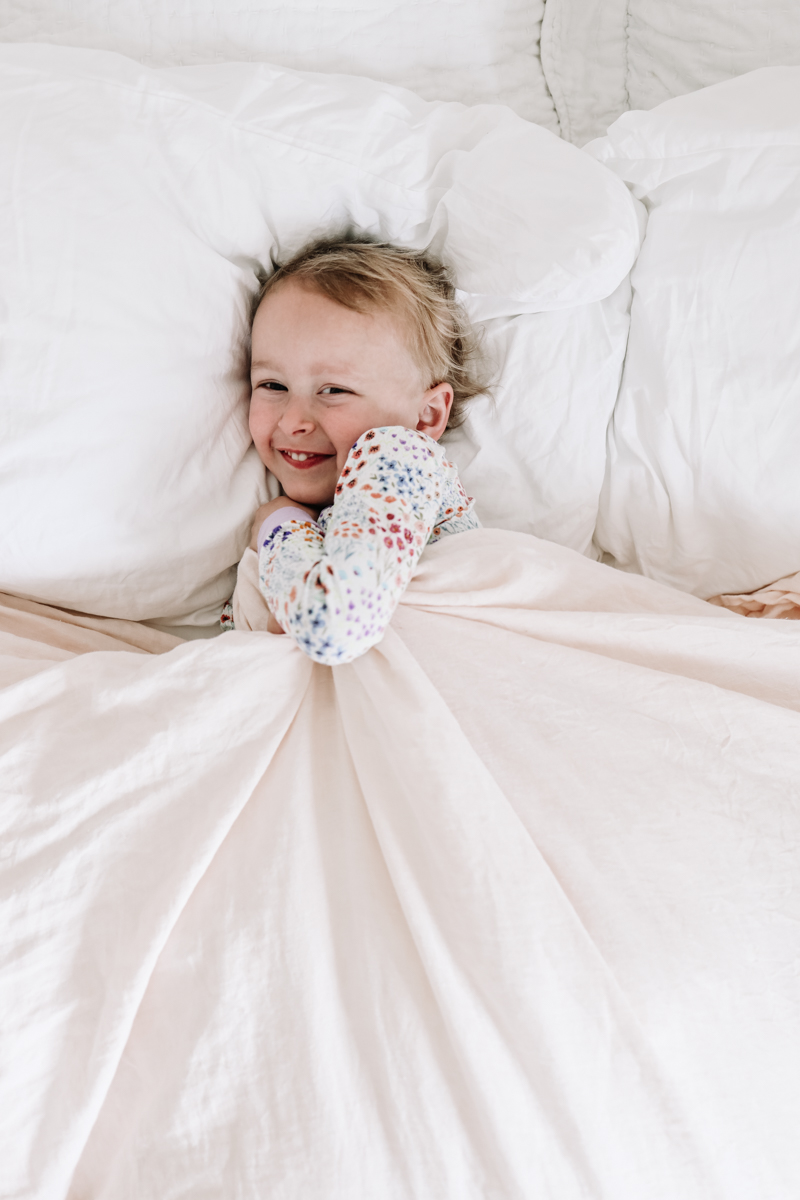 How long do Little Sleepies last?
Little Sleepies pajama sets are what I'd call "grow with me pajamas." My girls are tall and lean, so most of their PJs end up being too short too fast. And then there are Little Sleepies. They make a two-piece set that will last. The stretch gives you extra length and a perfect fit. My younger daughter has completely grown out of all her 18-24m pajamas in every other brand, but her Little Sleepies still fit and will likely fit for a few more months. She also fits the 2T very well, so you can easily size up knowing they'll last, too. The extra strechy fabric makes them last a very long time.
How much do Little Sleepies cost?
The two piece sets are $32 which is more than some brands but less than others. Given how long they last, the price point cannot be beat. You are getting months of extra wear. I also have a discount code for 15% off (keep reading).
How to care for your Little Sleepies pajamas
I machine wash our pajamas and hang them dry. You can dry them, but I've found that hanging helps them last a lot longer. There's zero pilling – Margot has a pair she's worn every week since her 3rd birthday, and she turns 4 next month. I strongly dislike laundry and actually prefer hang-drying clothes when I can. It's better for the environment, gentler on fabrics, and it's a lot easier than you might think.
Play by Little Sleepies
If you love the fabrics as much as we do, check out Play by Little Sleepies. The day wear includes tees, shorts, rompers, and dresses in their adorable prints (and solids, too). And they're made in the same super-soft, stretchy fabrics as Little Sleepies pajamas. The dress is so twirly – my girls love their Little Sleepies dresses.
Are they really the softest pajamas you've tried?
Yes. Little Sleepies uses signature custom Lunaluxe™ stretchy bamboo viscose fabric, the softest custom milled and comfortable fabric you will ever touch. Unbelievable softness, effortless functionality, and they work for every season since they're thin, and are gentle on sensitive skin. The long sleeves can be worn year-round wear – they keep kids and babies warm in the winter and cool in the summer. They do come in short sleeve, too, but I love that the long sleeve PJs are good year-round. Oh, and they make them for the whole family.
There are some great pajama brands out there, and yes, we do have pajamas from other brands that we like. But Little Sleepies makes the best sleepwear – they are our family's favorite pjs. You cannot beat the softness of bamboo pjs, the price-point is great (and even better with my code). With the flip of a cuff, you'll get months of extra wear for your baby's zipper pajamas. And they come in my girls' favorite prints that they want to wear again and again. All the Little Sleepies reviews I've ever read have raved about these pajamas. They are not your average pjs.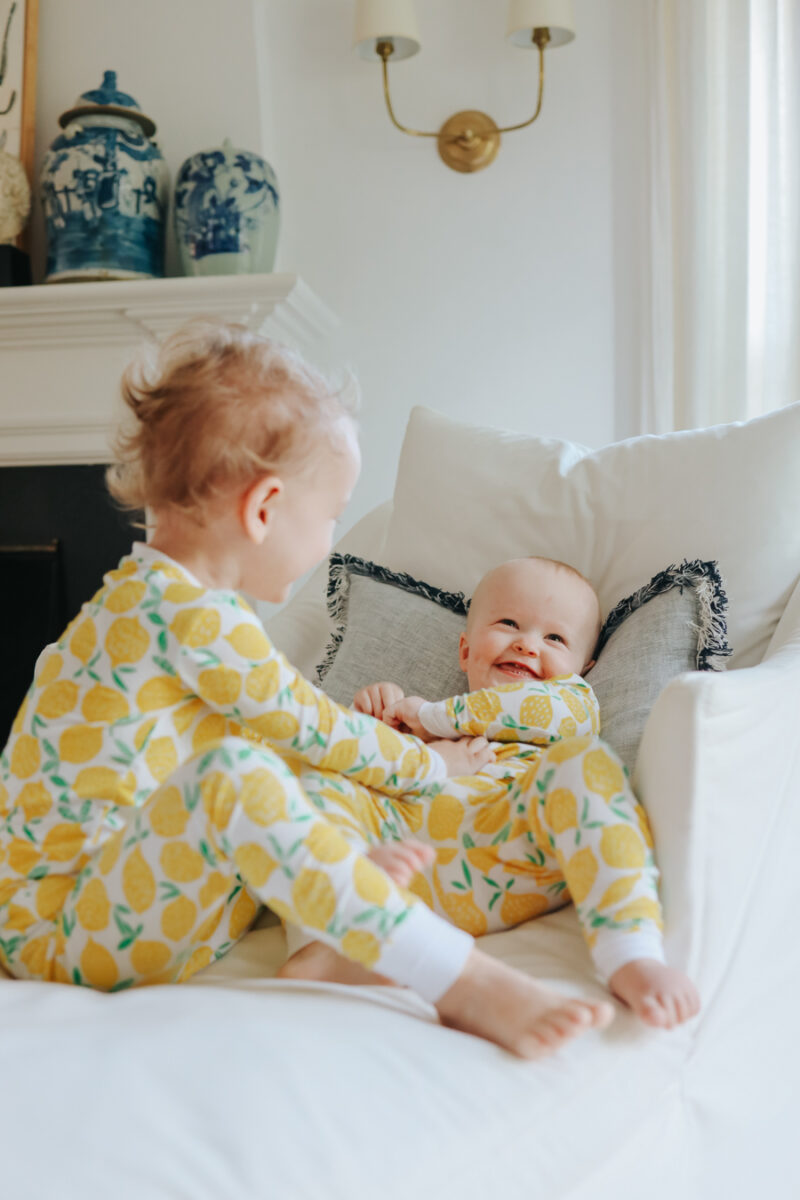 Why are Little Sleepies Zippies so great?
Their zipper pajamas have foot cuffs that cover your baby's feet to keep them warm, allowing them to convert to a footless romper. Sizes under 18 months feature fold-over mittens to keep hands covered – this is great for younger babies. The double zipper pajamas zip from bottom to top (or top to bottom) for easy diaper changes. And like the 2 piece – which I prefer once baby starts walking – they are super-stretchy and last longer than any other pajamas. If all that doesn't have you sold, I have to mention that a portion of every sale goes to Alex's lemonade Stand Foundation, an organization that is near and dear to my heart. When my daughter was diagnosed with cancer, we started raising money for ALSF. And if you're a Disney fan, the brand regularly releases limited edition Disney prints.
Little Sleepies Sleepy Bags
The sleepy bags are just as wonderful as Little Sleepies pajamas featuring buttery soft bamboo viscose. My younger daughter is almost two and loves her Toy Story Jessie sleepy bag. The bags, like Little Sleepies pajamas, regulate body temperature and are so soft and cozy.
Little Sleepies Coupon Code
I have coupon code for you. Use my link and the code MOSS15 for 15% off your Little Sleepies purchase.
Little Sleepies limited edition prints
The brand regularly launches prints, so I follow on IG and have set an alarm to two when there's a print I know my girls will love. Anything with treats or Disney characters is always a hit.