Life Lately 2019: January
My last life lately post was published in APRIL 2017 after announcing the launch of The Everymom. Oops. Since then, I moved into my first house, had a baby, celebrated a year of marriage, hired a few new employees over at The Everygirl/The Everymom, and traveled to California. Then I remembered these life lately posts and asked if you wanted me to bring them back. And you said yes so here we are. Life Lately 2019: January
Life Lately: January 2019
Now that we're all caught up on the past 8 months, let's jump into recapping the first few weeks of 2019 with the hope that I'll get at least one of these up a month since weekly posts are clearly not happening. One post a month. I can do that.Here's what's happening with my home, closet, work, and life.
Home/Style
We've been making some updates to the house and are trying to finalize the design of our bathrooms before getting to work on thos. I'll share more about those updates soon, but we're just replacing floors, countertops, tile, lighting, and mirrors – not a full renovation like our last place, so I'm hoping it won't be too complicated. Just need to nail down a look for each one.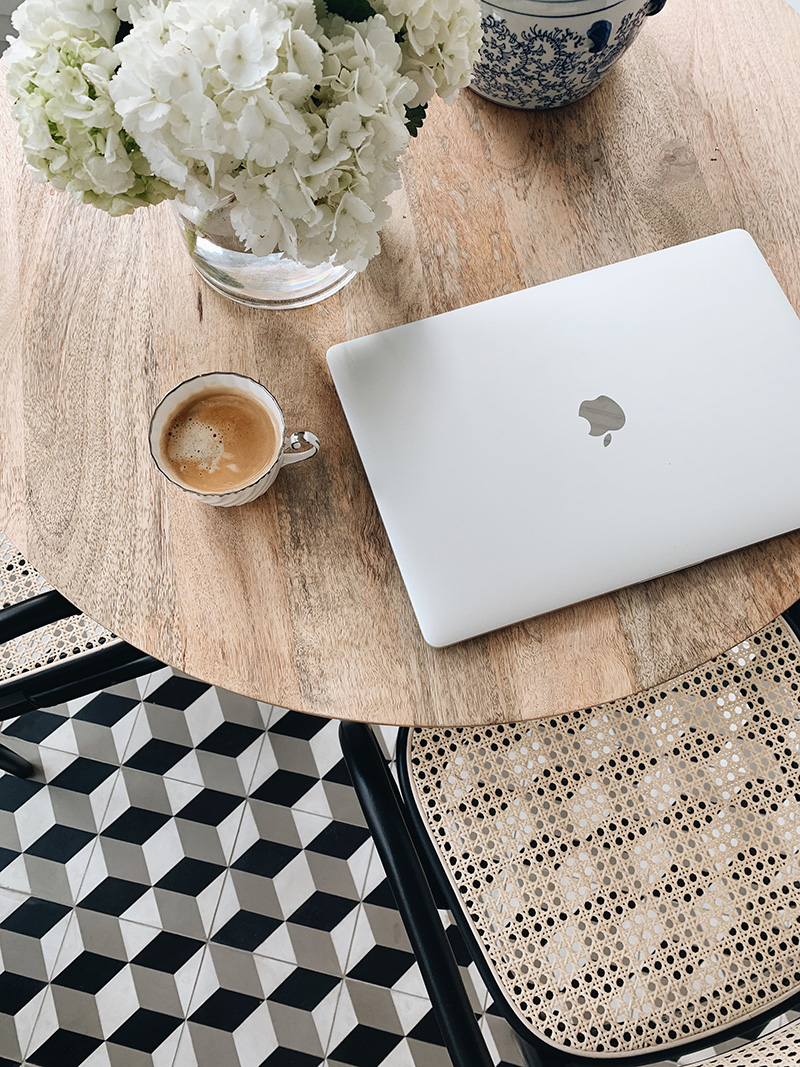 A deign update?
I'm thinking about adding grasscloth wallpaper to our little sunroom or half bath to add a little texture and warmth. We need to have a bench cushion made for the window seat and want to bring in some more pattern, color (blue/green?), and texture to make the room feel cozy and sunroom-y.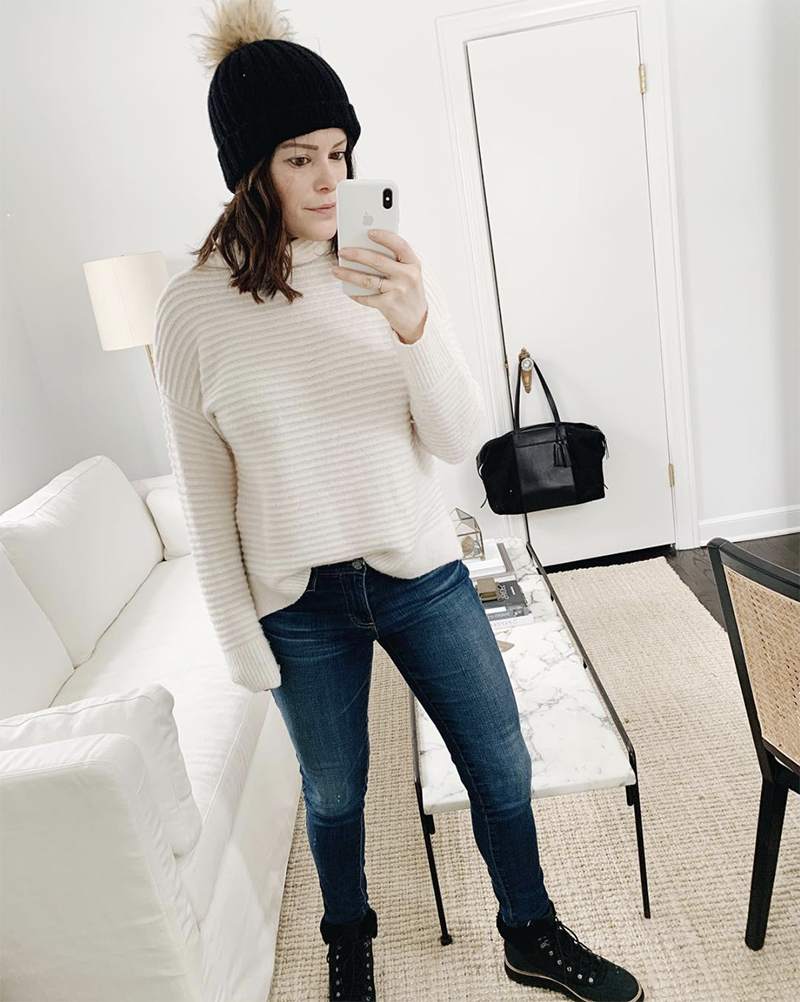 and bought a few things to fill in some gaps in my wardrobe. I needed some comfortable pieces to wear around the house because as much as I love my skinny jeans (love these and these too) Real pants at home? Pass. I have been living in these sweats. I have them in both a small and extra small and prefer the xs since they run a little big. This madewell tee is another great basic for lounging or going out.
Picked up a few things for winter, too.
I love my Sorel Caribou Boots (I have these) – they're the best for freezing, snowy weather. I wanted something a little smaller in my wardrobe and bought these. This brand is a splurge but I'm really liking my new long sleeve shirt.
My shop got a little refresh.
I added new items under fashion and all Margot's favorite things, too. Speaking of favorite things for baby, Monica and Andy just sent us a big package of 6-9 month pieces including a few on the go one pieces (included in my list of must-haves for baby).
Health
I'm a few weeks into Faster Way to Fat Loss and have been getting a lot of requests for updates, but I don't really have a ton to report. Since I'm not even halfway through, I can't tell you this works and is the best thing ever. I'm not weighing myself regularly but am down a few lbs. Fasting has been really easy for me and tracking what I eat with MyFitnessPal has been pretty easy, too. It's inspired me to meal prep, cook, and eat out less, and I'm definitely eating healthier considering how much take-out we were ordering. So far, I'd say it's going well but I wouldn't feel right doing an update until it's over, and I really need to get back to working out regularly. That has been a real struggle.
Work
The Everygirl/Everymom team spent Wednesday and Thursday at our first team retreat! We planned on going up to Camp Wandawega in WI but the roads were really icy and we didn't want to risk anyone on our team not getting up there safely. Plans quickly changed and we holed up at The Publishing House, a cozy B&B in the heart of the west loop, and are already planning on heading to Wandawega late spring or early summer.
The retreat was so great for our team, and had us feeling so inspired after hashing out some concepts I have been especially excited about for years. We talked about big picture ideas for the site, social, and new launches for 2019. Can't wait to share more with all of you.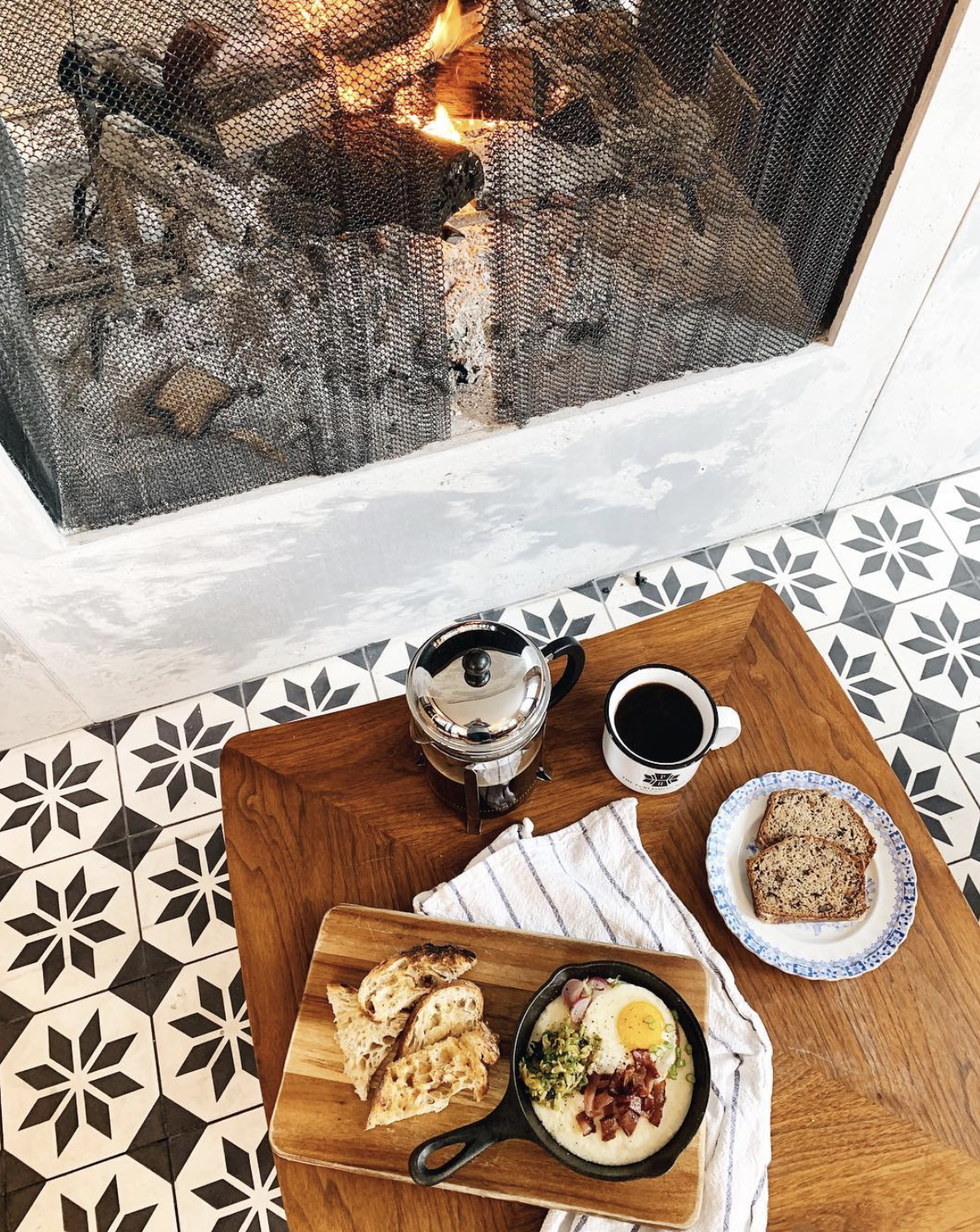 The B&B only had enough spots for all but two team members, so we booked a last-minute room (got such a great deal) at Soho House.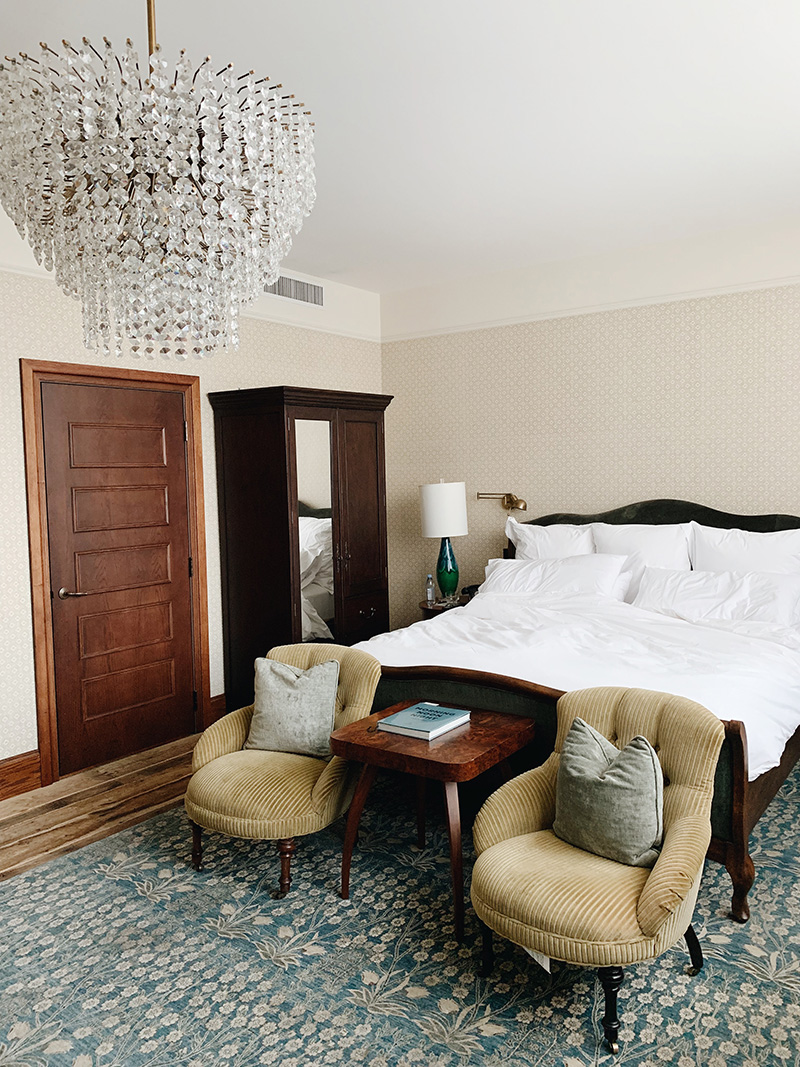 Personal/Life Updates
Margot has been so much fun lately. She still struggles (on and off) with sleep but everyone's got their thing and that's hers. She's the sweetest when she's awake – so chatty, smiley, and giggly! Everyone kept telling me it would get a lot more fun at 6 months and now that we're here, I agree 100% with that sentiment. I am loving this stage so, so much!
I've been getting questions about the new toys Margot has been playing with, and now that we've had a chance to see what she does/doesn't like, I'll finally wrap up my post on her favorite toys for the first 6 months.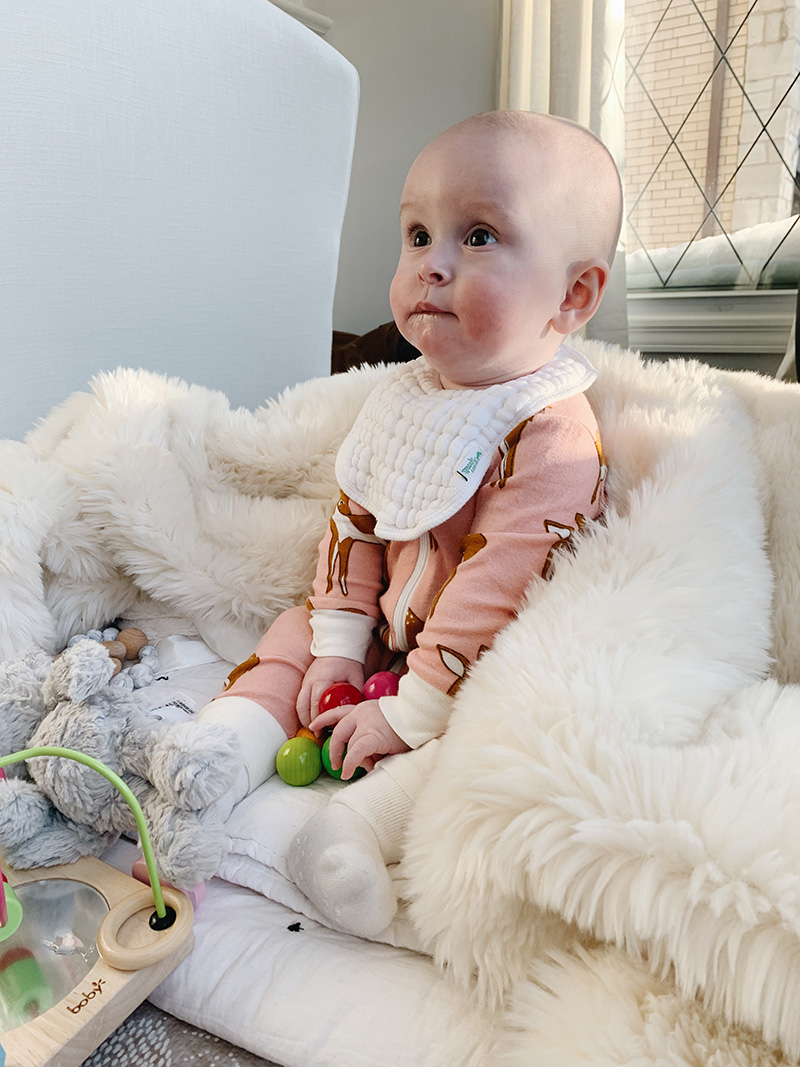 What I'm watching
Like everyone else, I watched a few episodes of Marie Kondo on Netflix. It wasn't my favorite show but she's lovely, and it made me want to get rid of all the clutter in my home. I'm a few episodes into Grace and Frankie. I like it, but it's probably my least favorite season so far. Still really enjoyable. A light, fun show to watch while I'm relaxing or blogging.
The cold is out of control right now, and temps should dip into the -40s with wind chill next week. If you need me, I'll be huddled in front of my fireplace until spring.