Life Lately 2019: February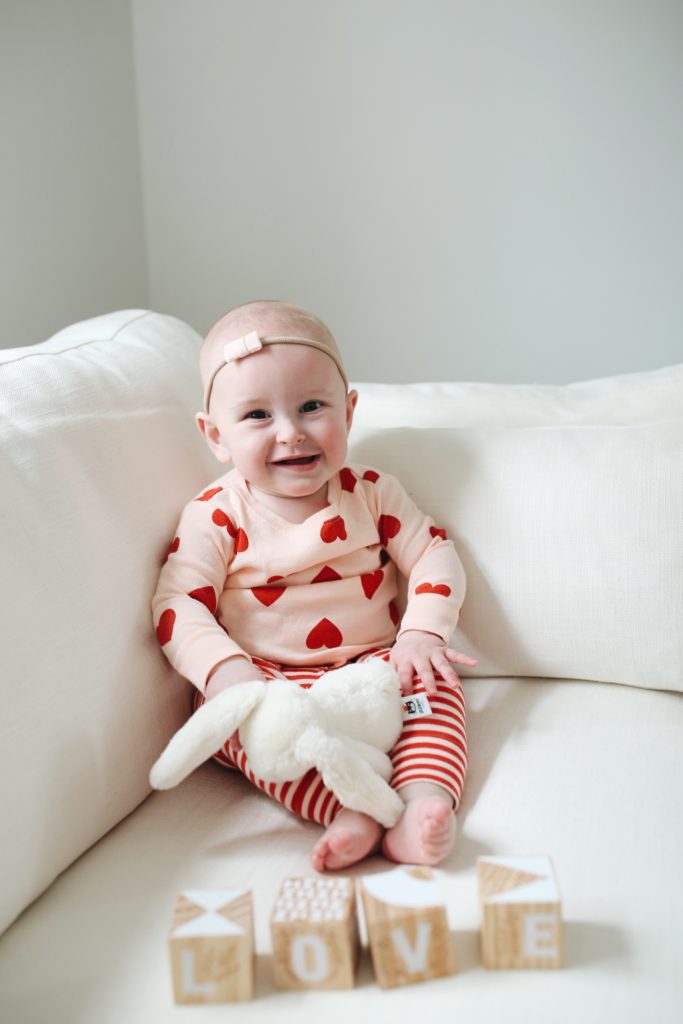 Well it's been a minute (or 10+ days) since I've hit publish on anything but who's counting? Last week was a roller coaster (more on that in a minute). I hope that I'll find it in me to write a post or two this week though! I don't know how people work full-time, spend time with their children, spend time with friends (super-important to me) and maintain a blog. Life Lately 2019: February.
Life Lately 2019: February
We all have a lot going on but something's gotta give, and unfortunately, as much as I love blogging, this is the thing that ends up coming last for me, and I'll never post for the sake of getting a post up. I used to write nights and weekends but when Margot is awake and I'm not working, I want to be with her – and be present. Then she's asleep and I'm exhausted. Then the weekend rolls around and I have about 3 hours of "free time" during naps but anyone with a baby knows nothing ever actually happens during nap time.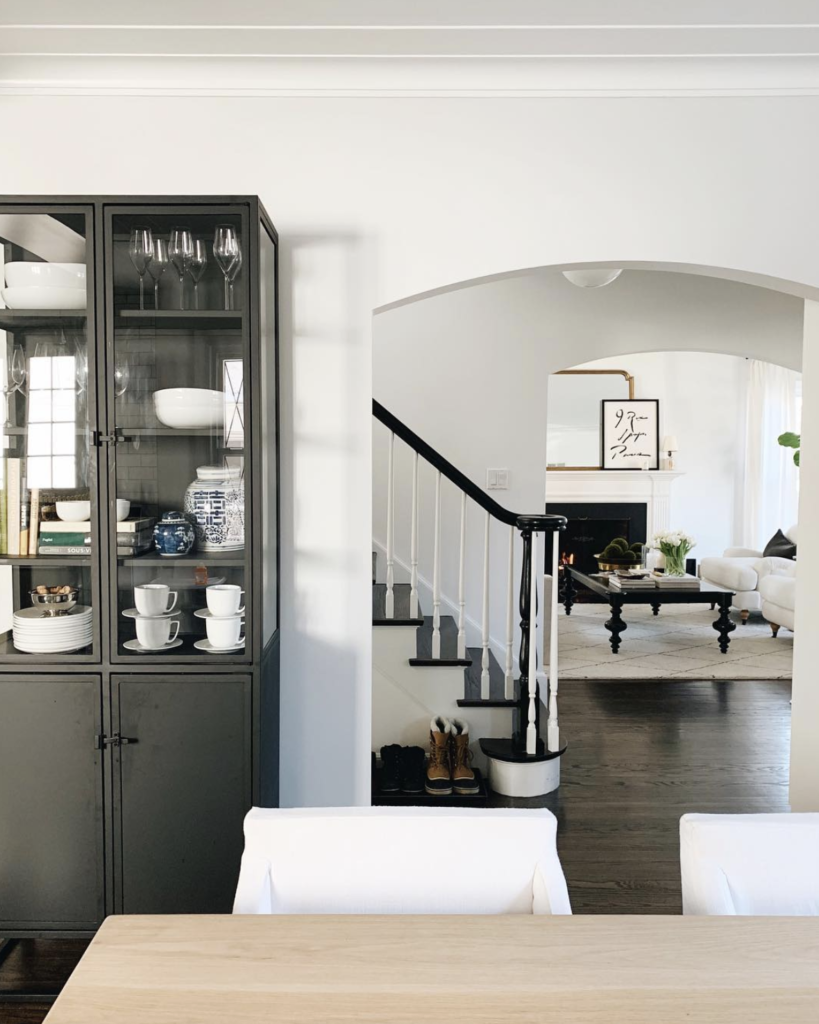 Home/Style
I'm thinking I want to add some frames and a runner to our stairs.
Eternally behind on the house. Currently searching for a double wide bedroom dresser because we need storage, and I need to finally finish Margot's room (finishing touches), the office, and choose everything that's going into our bathroom remodels. We're going to clean up the laundry room side of the basement, too. Just painting and adding new cabinets. Not sure when/how that's all happening but it's my goal to make some progress in the next few months.
It's some kind of miracle if I put actual pants on. When I do, I'm usually wearing this brand (this pair specifically).
Still living in this brand. The sweatpants are the softest things to have ever touched my leg and I love them so much that I have them in 4 colors. I know, I know. But they really are all I have on when I'm home. I just got a pair for a friend who told me she ripped her pants off the second she got home and wears them all. the. time.
Health
I have been getting lots of questions about how Faster Way to Fat Loss is going and I wish I had a better update, but I really don't look or feel that different. It hasn't been a bad experience, but I was expecting more of a transformation. I have been horrible about working out but when I first started doing CrossFit years ago, I was going 4-5 days a week for months and was still soft until I committed to strict paleo for 2 months, and I went from 29-22% body fast. The fasting part feels easy and there's a chance I'm just doing something wrong. I wish I had better news on this one but at this point, I think I need to go back to my mostly paleo/clean diet, add in intermittent fasting, and track my macros (fat, carbs, protein) because that worked well for me in the past. Maybe the carb cycling aspect didn't work for me? I don't know…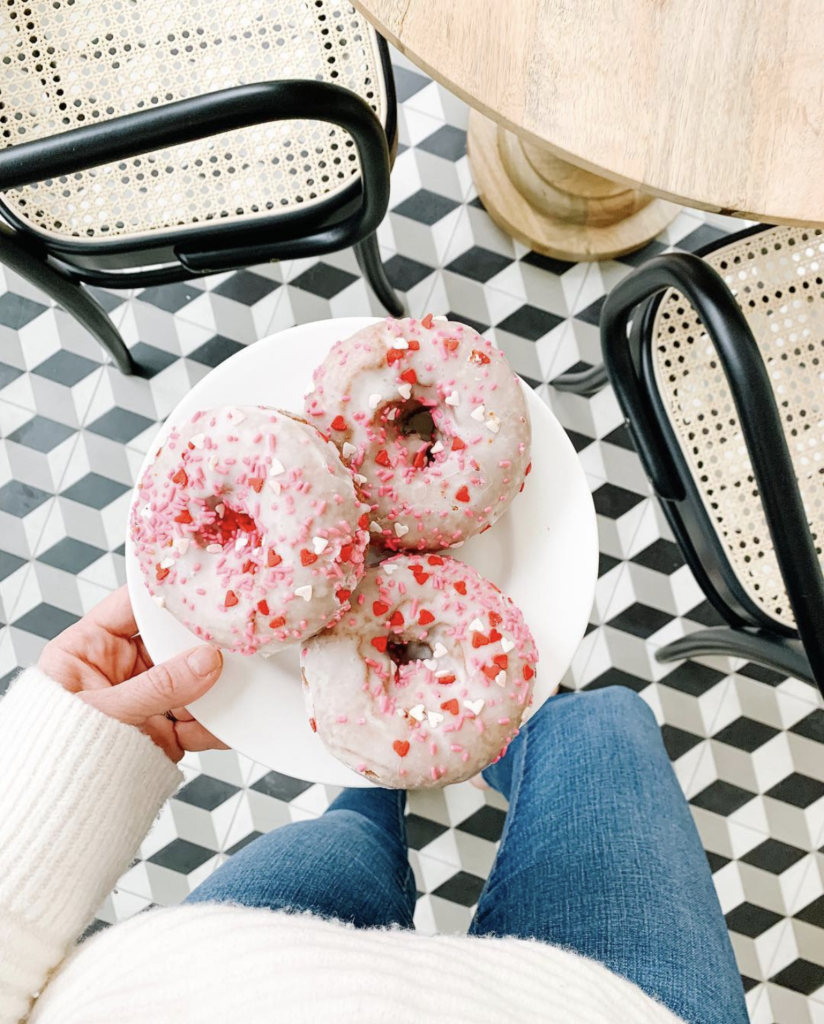 Work
We have a new hire joining The Everymom team, The Everygirl celebrates its 7th anniversary, and we have a big launch on 2.22 – so that's all next week. Maybe that's why I haven't posted in 10 days.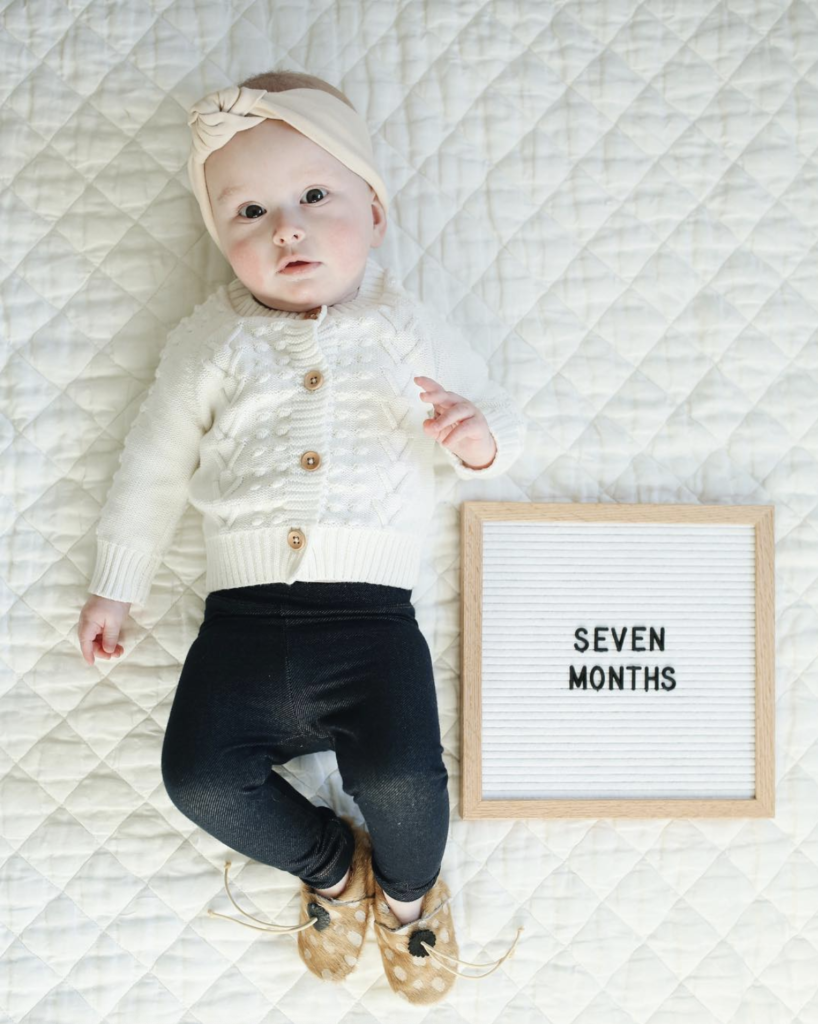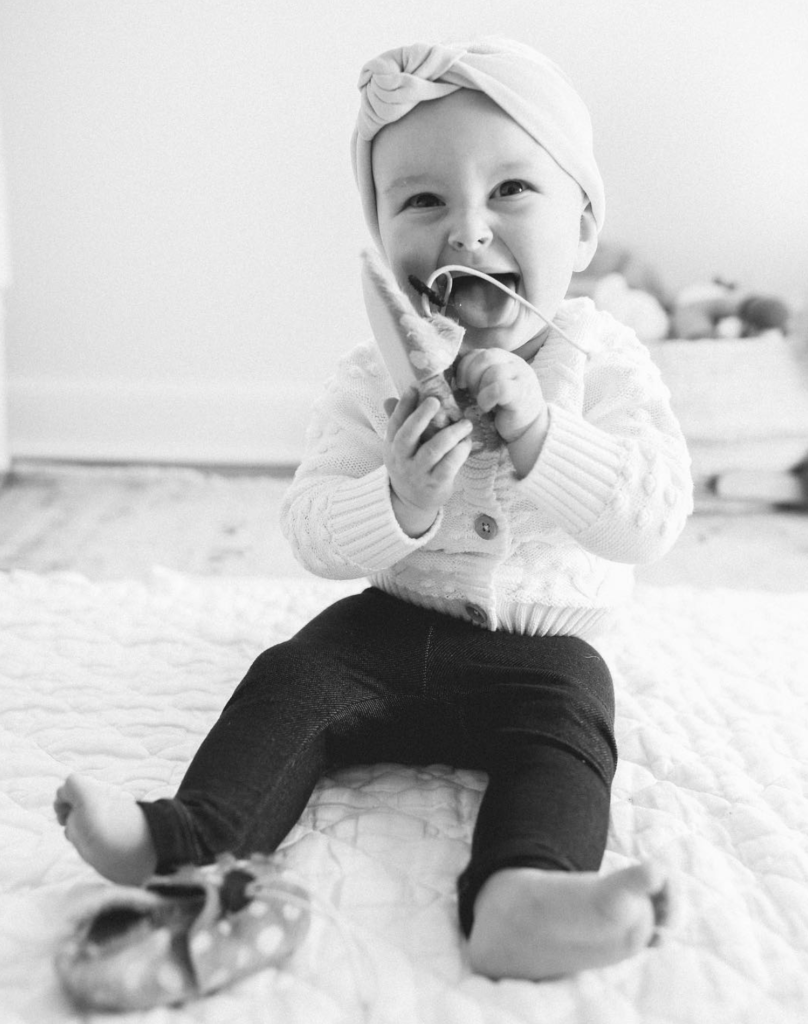 Personal/Life Updates
Margot is 7 months old and such a little gem.
She's so happy, sleeping better, and is basically an entirely different baby. If you're struggling and your baby isn't 6 months yet, it gets easier! So many moms would say that in their instagram messages and would apologize for doing so but it made me feel so much better and gave me hope. My once fussy baby is a happy little peanut – constantly giggling, playing, and sleeping so much better, too! She's been sleeping through the night more regularly or will wake up once around 4AM, eat, and go back to bed until 7 which I'd take over a 5:30-6AM wake up call.
I ordered some new toys and books for Margot because 1. she only had rattles and 2. it gets old reading the same books over and over and over. I'll share some of our favorite toys and books soon! And we found a nanny!
New shows
We breezed through Friends from College and are on season 2 of I'm Sorry. If you haven't watched either one and need something light and funny, add those to your list.
I'll probably post another poll on instagram soon but I'd love to hear from you. What do you want to see in the coming weeks/months on my blog?