Easter Gifts for Babies and Toddlers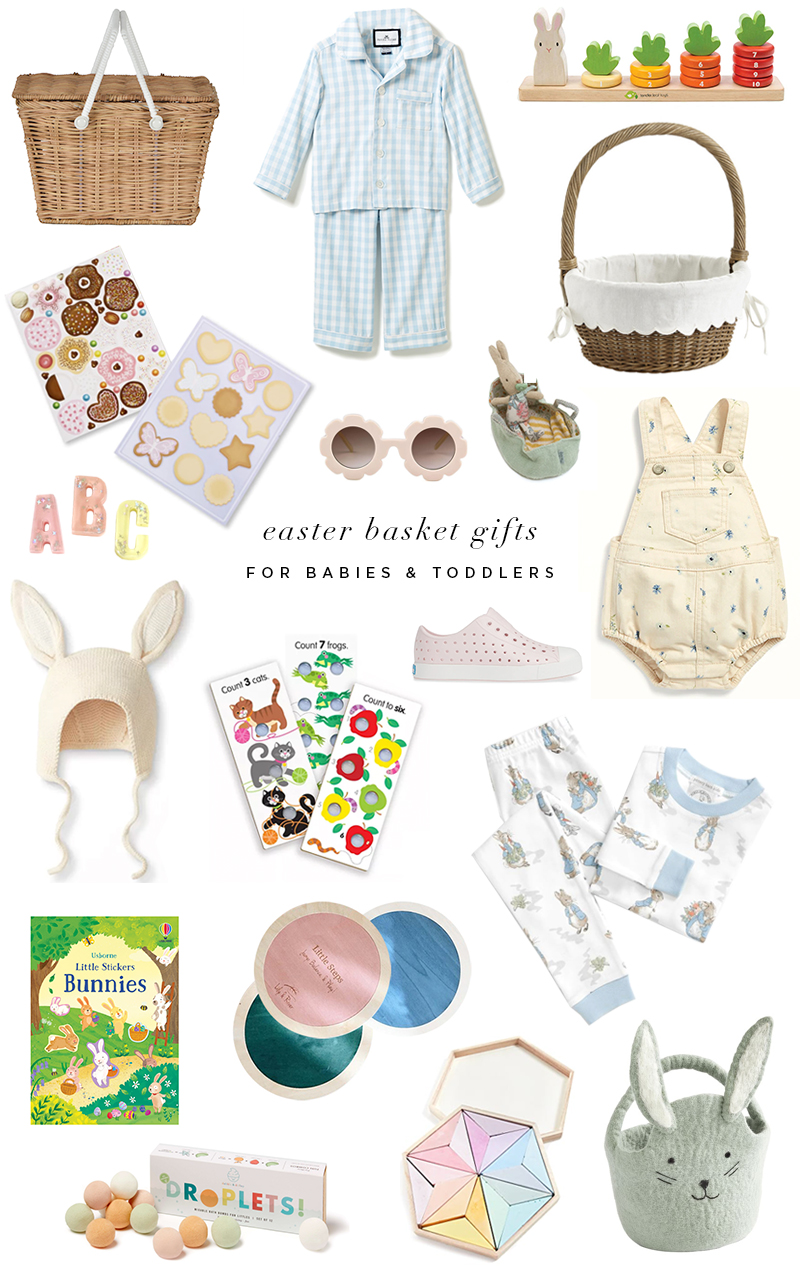 It's only February, but one of my favorite Easter baskets and the pajamas I bought the girls already sold out. Before everything else disappears, I wanted to round up some of the cutest Easter gifts I've found for babies and toddlers. The girls both have the basket with scalloped liner, Margot is loving these sticker books and poke a dot cards, and I just ordered the stepping stones (on sale!).
Easter Gifts for Babies and Toddlers
I didn't know I'd be that mom, but it happens to the best of us. You want to make holidays magical for your kids, and you end up putting together Easter baskets and (pause for shock) Valentine's baskets, too. For the record, I'm not even into either holiday. It's so fun making these moments special for your kids. Here are some of my favorite Easter gifts for babies and toddlers.
I may receive a small commission if you make a purchase using my affiliate links.