Black Summer Dresses and Fashion Essentials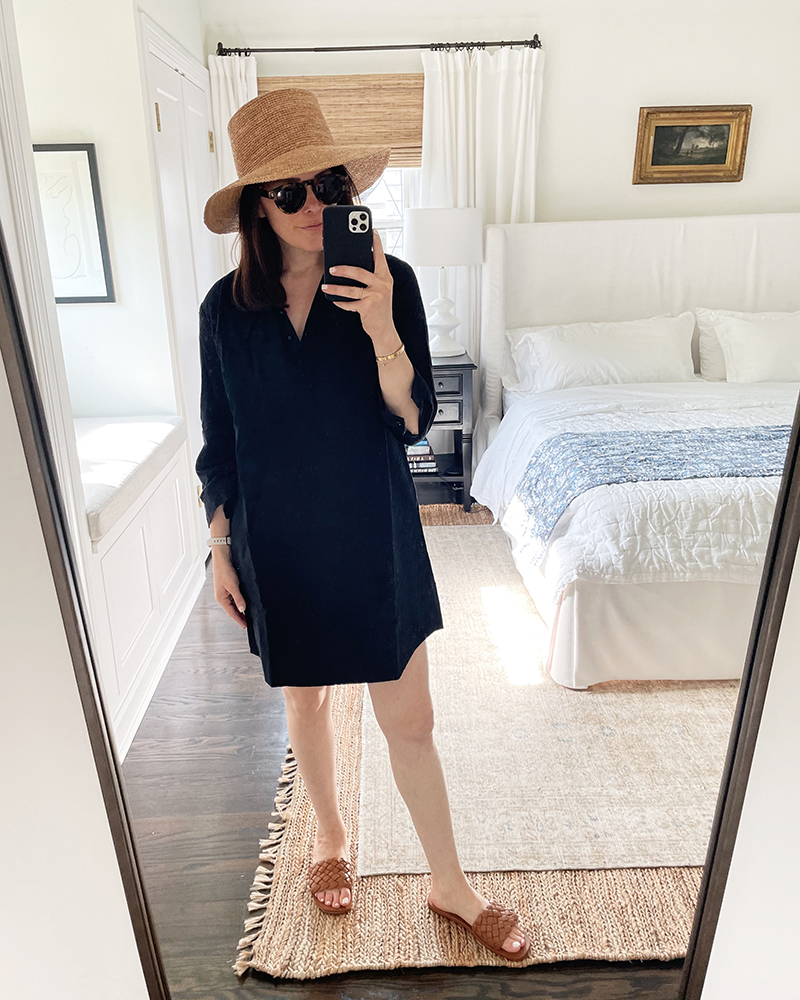 When most of us think of summer, wearing head-to-toe black isn't usually what comes to mind. White, blues, and colorful dresses fill stores (and our closets). I love a white linen dress, but some of my favorites for summer happen to be black. It's definitely not the obvious choice, but black poplin and linen always looks so chic. And if you're you're like me and have a toddler, a black dress is safer than a white one. You also might be someone who only spills when wearing a white dress (or is it just me?). From black summer dresses (I'm wearing this one in the photo above) to hats and sandals, I'm rounding up a bunch of stylish black pieces that will get you through the summer.
Black Summer Dresses and Fashion Essentials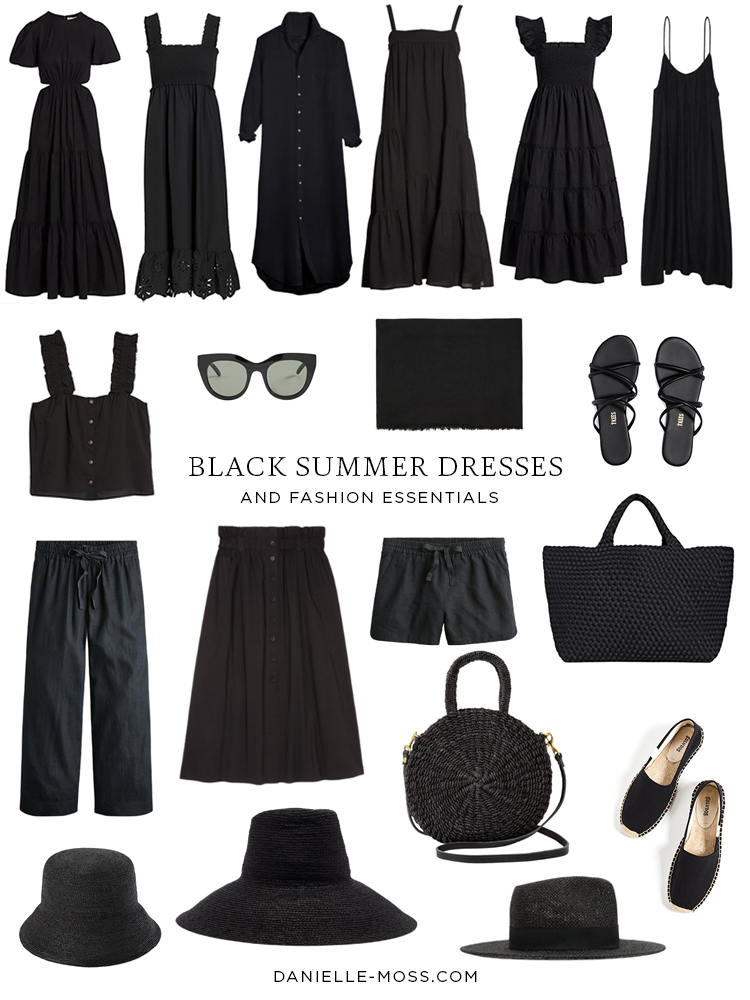 I am not suggesting that you skip the light-hued stripes and florals, or that you do away with a breezy white dress. But consider bringing some breezy black pieces into your closet. A flowy linen or poplin dress wills stay cleaner than a light one should you spill, hides sweat, and will leave you feeling and looking put together.