Anecdote is Live and these are my Favorite Items in the Shop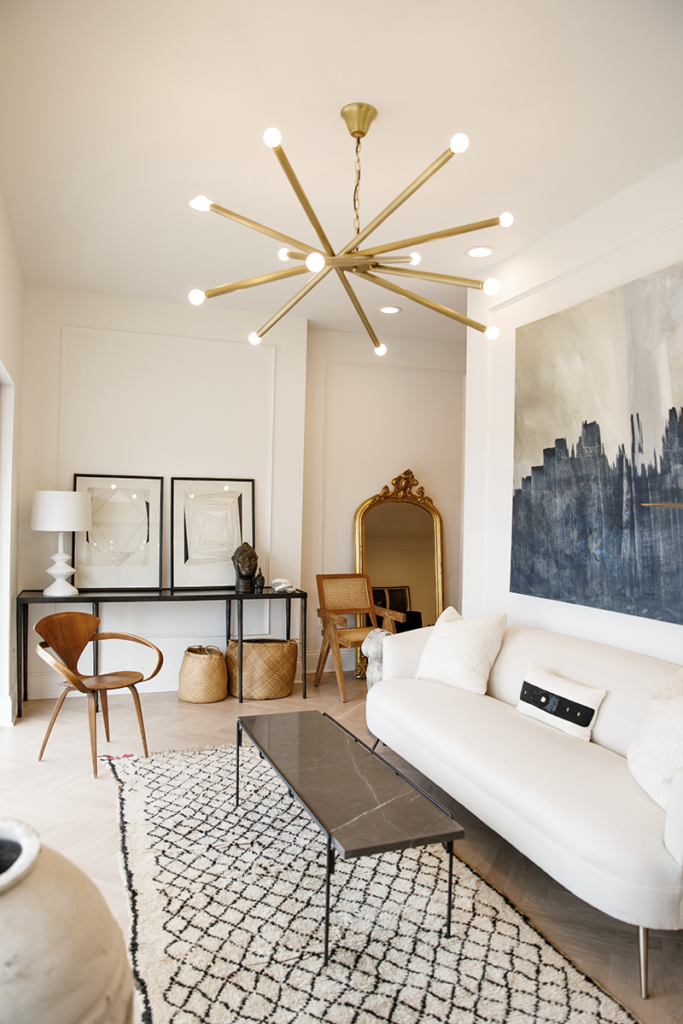 We opened the doors to Anecdote a few weeks ago and I am excited to announce that our website is LIVE! I can't believe that everyone (in the US) can now shop at shopanecdote.com! This is a project I can't take that much credit for since the team has been hard at work while I've been working away on The Everygirl and The Everymom, but it's been so fun getting to be a part of it. The design, curating, styling, and seeing people add Anecdote in their homes has been a dream – it's something I love and I've always wanted to do something like this. I hope you'll love the shop as much as we do!
Anecdote is Live and these are my Favorite Items in the Shop
Everything is curated by our team – a mix of old and new. Modern and vintage. The vintage has been so fun since it's something we plan to regularly add to the shop. As you all know, Conor loves antiques new busts and vases arrive at our house every so often. Be sure to sign up for our newsletter (at the bottom of Anecdote's website) for updates on when new items are added to the shop.
Two things I am most excited about:
If you've been following me for a while, you know about my vintage marble coffee table. Conor found it years ago and put it on hold for me. I bought it and it quickly became the most asked about item in my home. Since I got so many questions about it, I suggested that we make and sell it, so we produced a few to sell at Anecdote.

I also love our candle collection. They're under $40 and smell amazing. Months and months ago, we sat around a fire pit at my mother-in-law's house choosing scents, so they really are all wonderful. The Santal, Italian Fig, and Balsam (already sold out but they'll be back early December) are my favorites.
Something else to note:
the upholstered furniture can be customized, and if you ever have any questions about anything, message us on instagram or email hello@shopanecdote.com.
I really do love everything in store, but here are a few of my favorites – some of which will be added to our home soon!
Anecdote's Signature Candle Collection
These candles smell amazing (I really do love them all and helped choose each scent) and they're priced under $40! The perfect gift.
My Marble Coffee Table
The table everyone asked about for years is available for purchase at Anecdote!
We had my vintage coffee table reproduced, and this exact replica is exclusive to Anecdote!
Porto Jute Rug
The Porto rug is made of 100% woven natural jute, and can be sure to become a staple in any style home.
Gillian Chaise
I ordered this in white crypton (stain resistant) fabric for my home! So excited for it to arrive.
Petra Hand Towel
The Petra Hand Towel features a dyed warp complimented with a natural, un-dyed weft and meticulously hand-tied tassels.
Bianca Pillow
This lush, velvet pillow is a little shorter than the laguna but is stunning. I added it to Margot's daybed.
Oversized Knit Throw
This is the coziest, chunkiest throw, and looks beautiful draped on your bed or sofa.
Vintage Finds
The team has curated a unique collection of vintage art and objects, and will be adding new product regularly! Be sure to check back to see what's in store.
Kate Chair
Our Kate Chair is an instant classic. Small in scale, she's a perfect size for smaller spaces without compromising style.
Astor Rug
The Astor rug is a fashion-forward, hand-tufted rug in a wool/viscose blend that is at once earthy and cool.