House Update: Our Living Room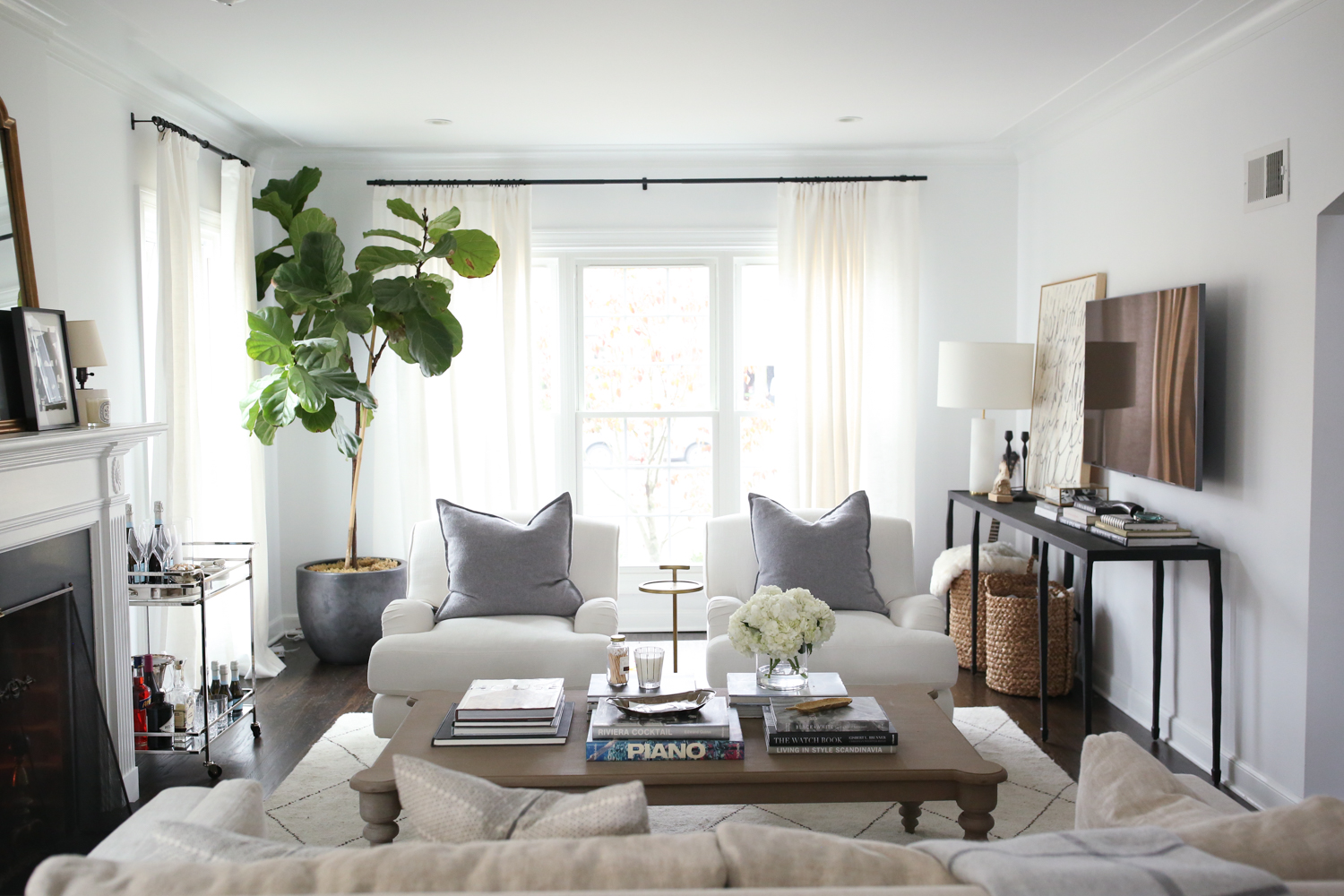 Now that we've lived in our home for the better half of a year, our living room finally feels like the cozy room I imagined it would be. I wanted to share a few photos of the updates and changes we've made that got the room to where it is now, and answers to your most asked questions about this room (below). I'm going to share some before and process photos that show you the changes we've made to get where we are today including what didn't work out, what we decided on, and why. Here's a house update: our living room.
House Update: Our Living Room
The fireplace marble was fine as it was, but it felt really busy (at least it did to me). I sat with it for a few months to see if I could start to like it, but I never came around. Since we plan to stay in this house for a while and found a great deal on new marble, it felt like a worthwhile change.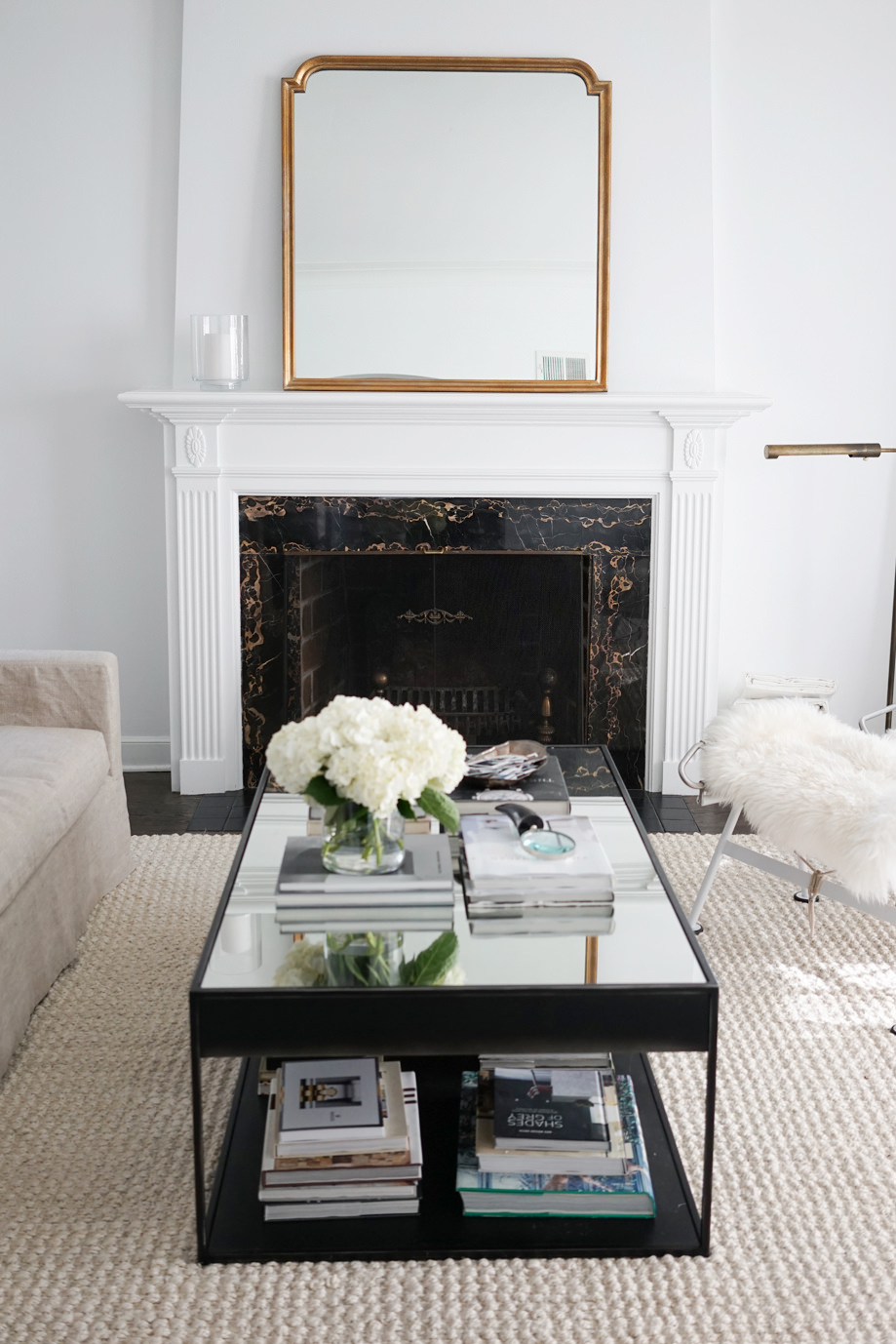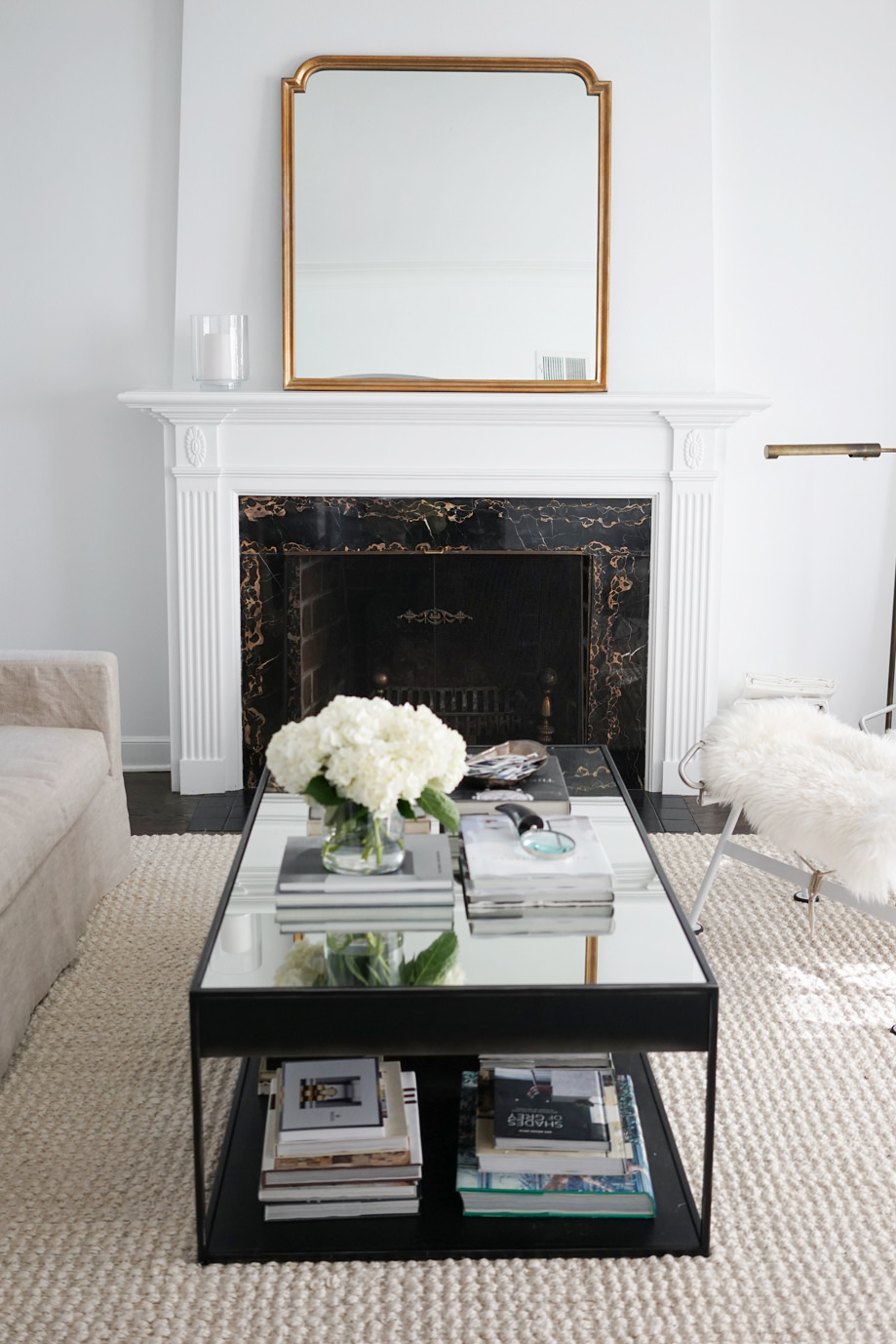 The jute rug
We started with a jute rug because it was on sale for under $300 and looked great in the room, but I quickly realized that we'd need wool in the figure. I still love (and recommend) our jute rug but it wasn't soft enough to sit and play with Margot, so the hunt for a wool rug began.
Coffee table
Our old coffee table looked nice but I cracked my forehead open on a coffee table when I was 3 (right on my hair line, so you can't see a scar), and the edges were pretty sharp, so it had to go, too. The mirrored top also drove me a little crazy. Smudges, dust, and fingerprints everywhere. I partnered with Paynes Gray on our new one and love the look. It's got that modern-meets-traditional look I was going for plus rounded corners! We're actually switching it out for the black one but I love both. It's such a beautiful piece!
The curtain rods came with the house, and we just bought these curtains in white. I ordered new finials with the hope that they'll work with these rods. Fingers crossed!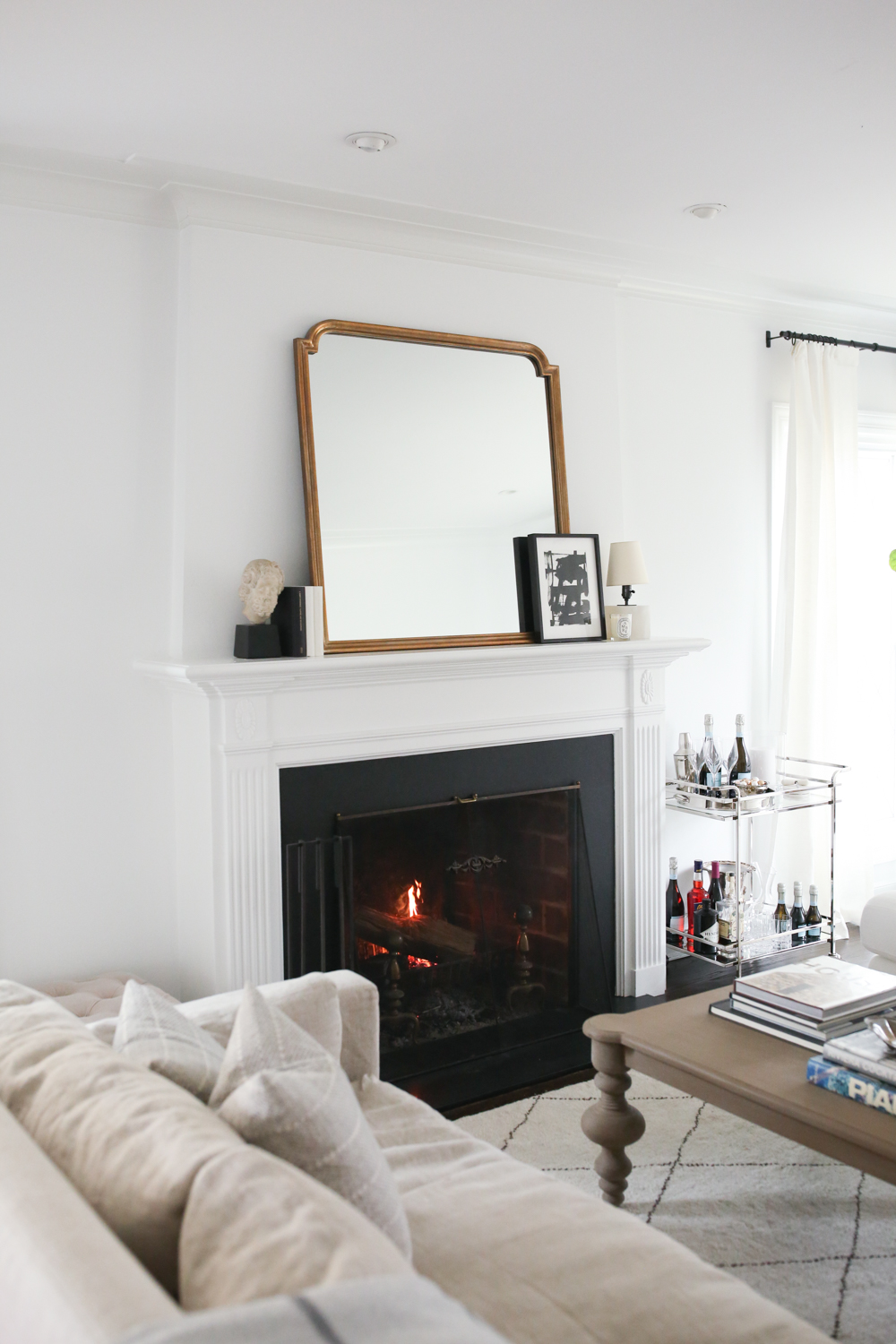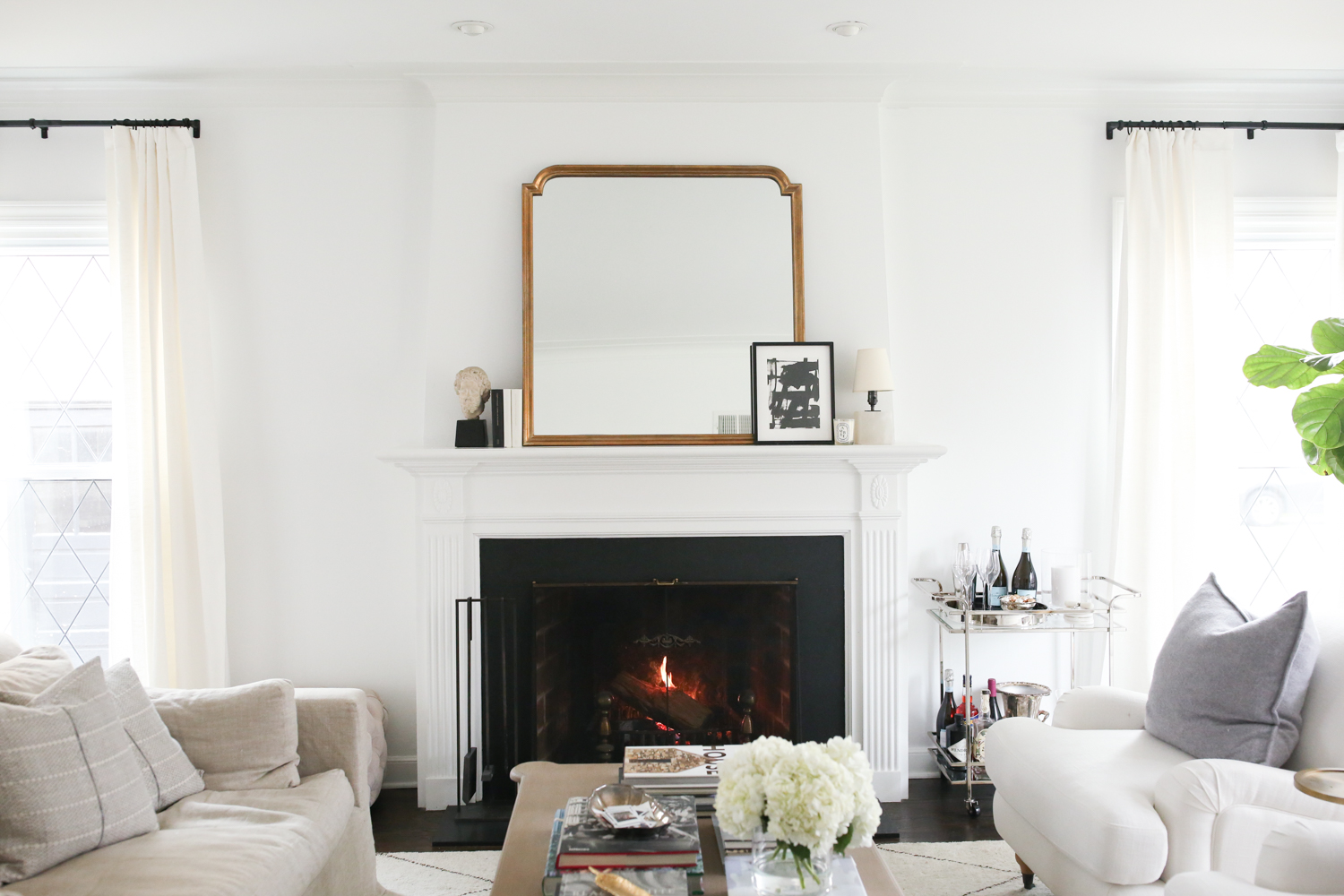 Anthropologie
This mirror is on our fireplace mantel
Shop now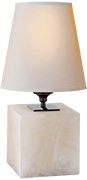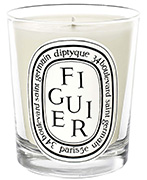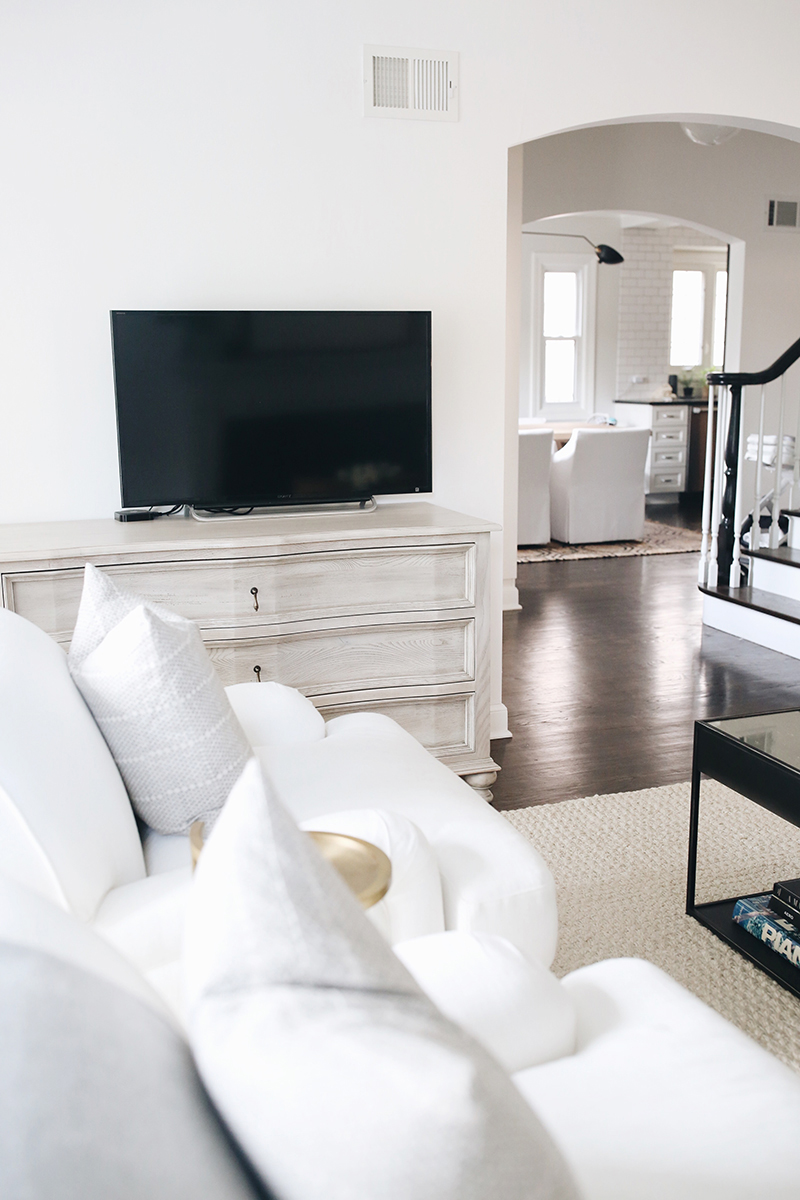 Mounting the Television
The only way to center the television (we chose this one, a birthday gift to the both of us from my mother-in-law) and fireplace would be to mount the television above the fireplace. Neither of us wanted it to be the focal point in the room, so we had it installed on a swivel mount on the wall across from the fireplace.
The media console
We put our old media console in the basement/family room and needed something for this room. We started out with this dresser but it didn't look right, so we moved it to our bedroom and found the perfect console. It isn't exactly the most useful piece when it comes to storage, but it looks great and the baskets below are perfect for blankets and toys. My sister-in-law bought us the most beautiful piece of art from my good friend Josh Young as a wedding gift, and it looks perfect here!
Our grey cashmere pillows are going on the basement sofa as soon as it arrives, and I actually just ordered charcoal grey lumbar pillows for the white chairs. Still looking for pillows for the sofa. Just not actively looking, so when I come across something someday, I'll place an order.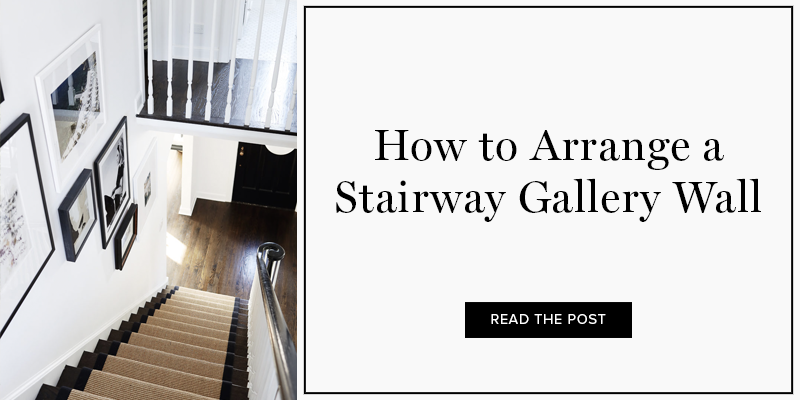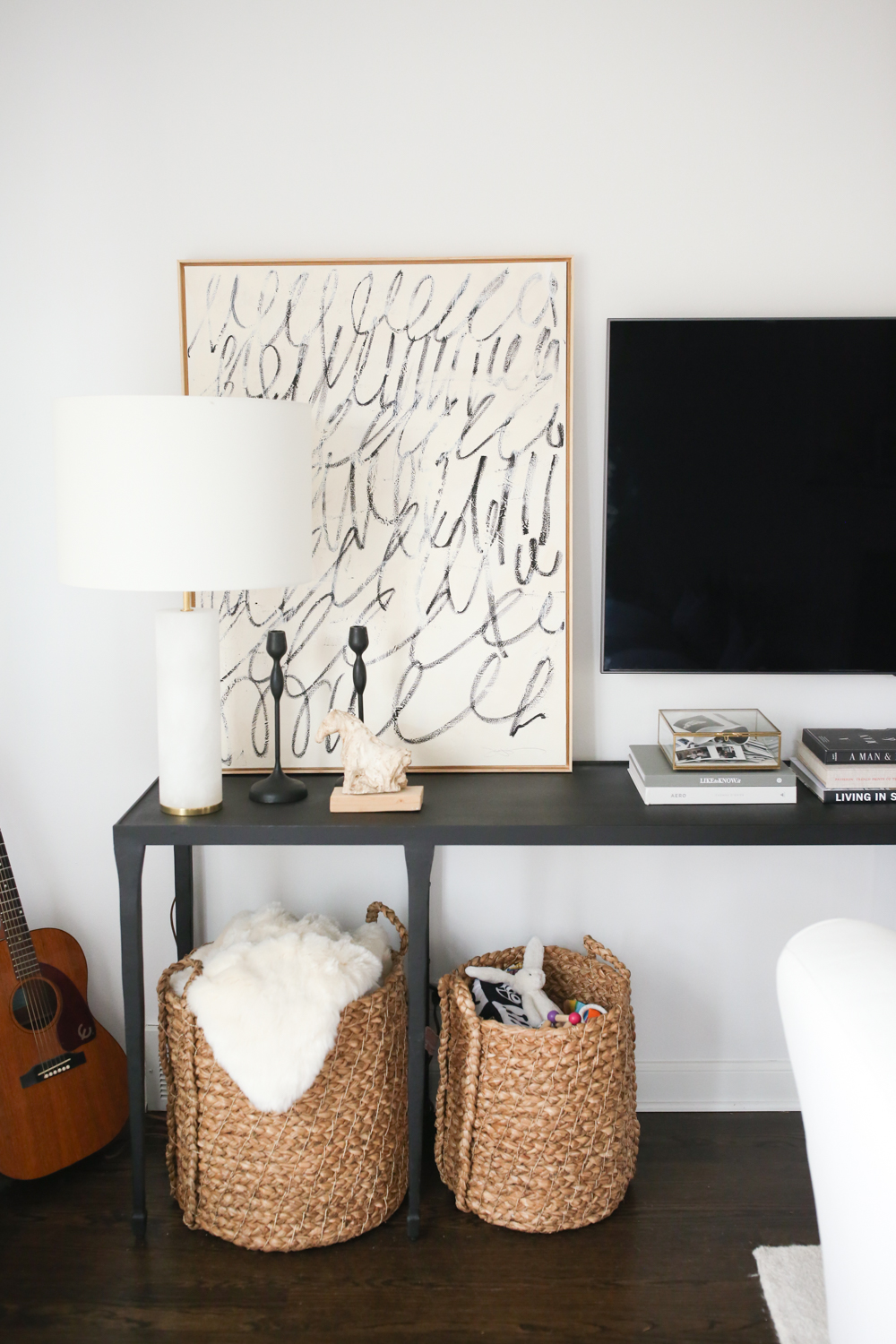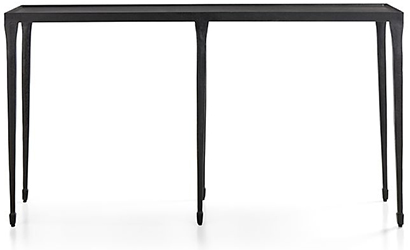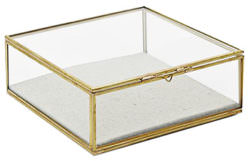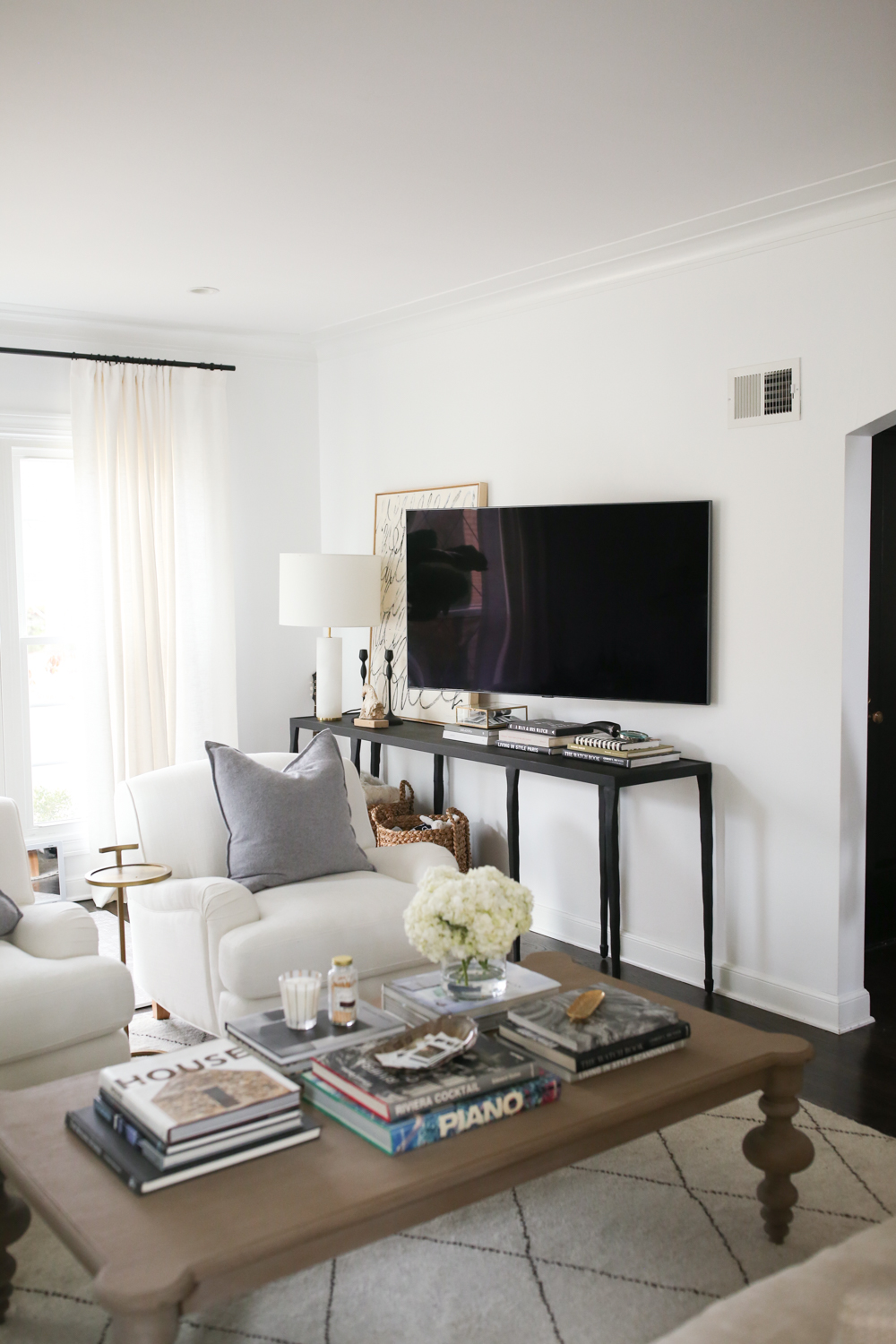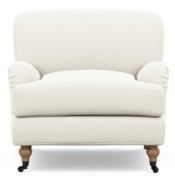 Interior Define x The Everygirl
Shop now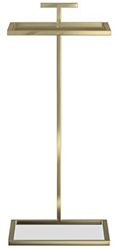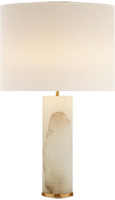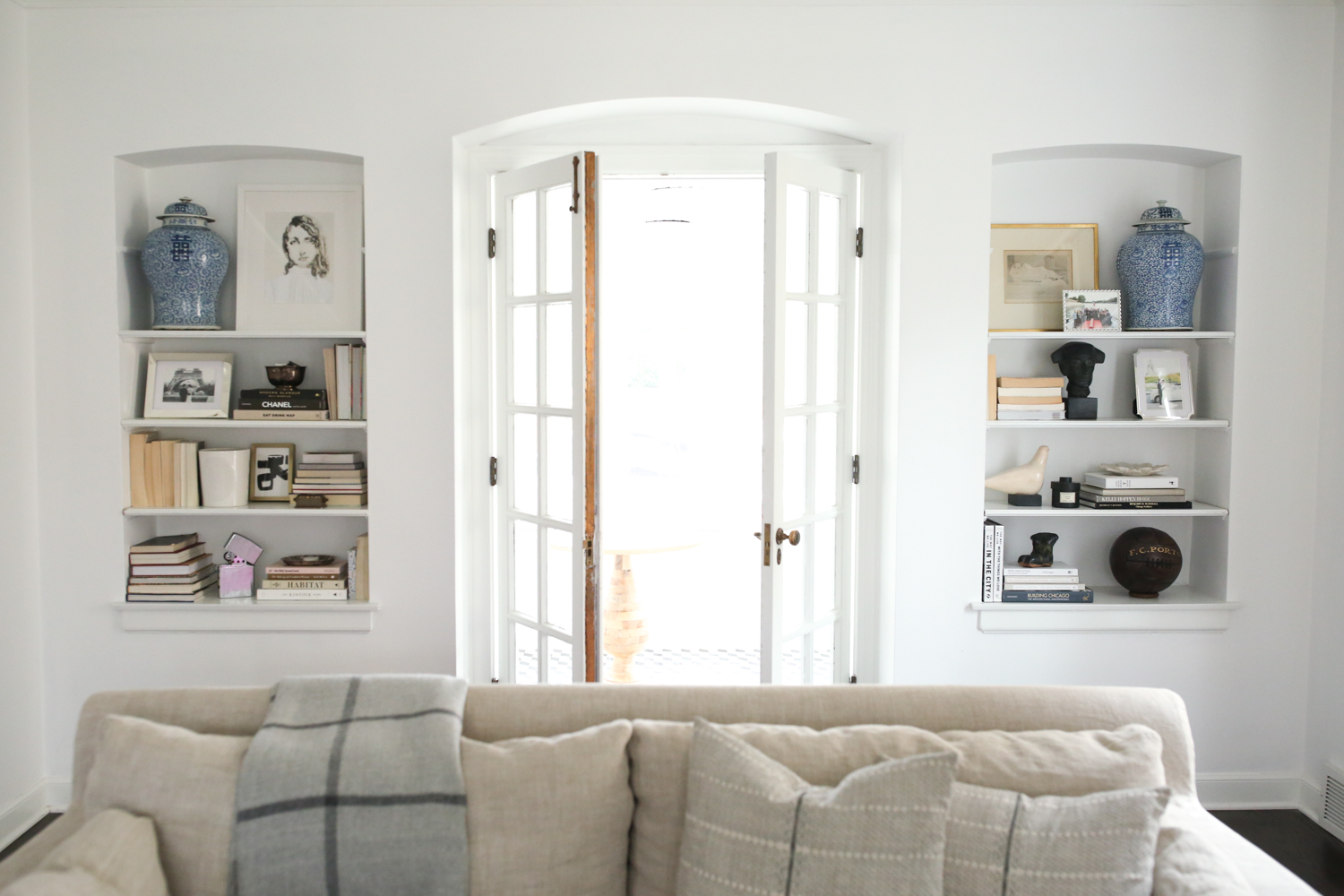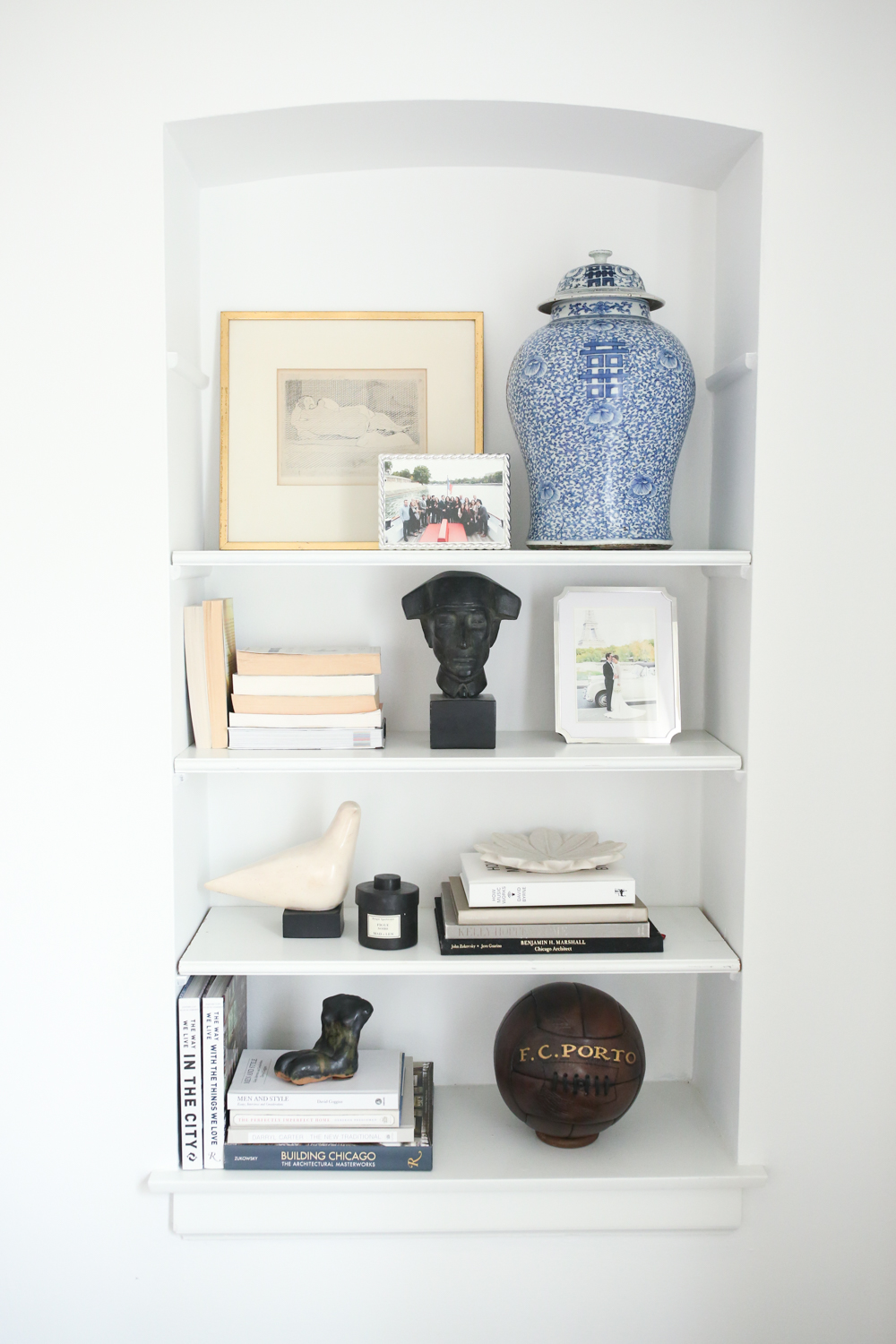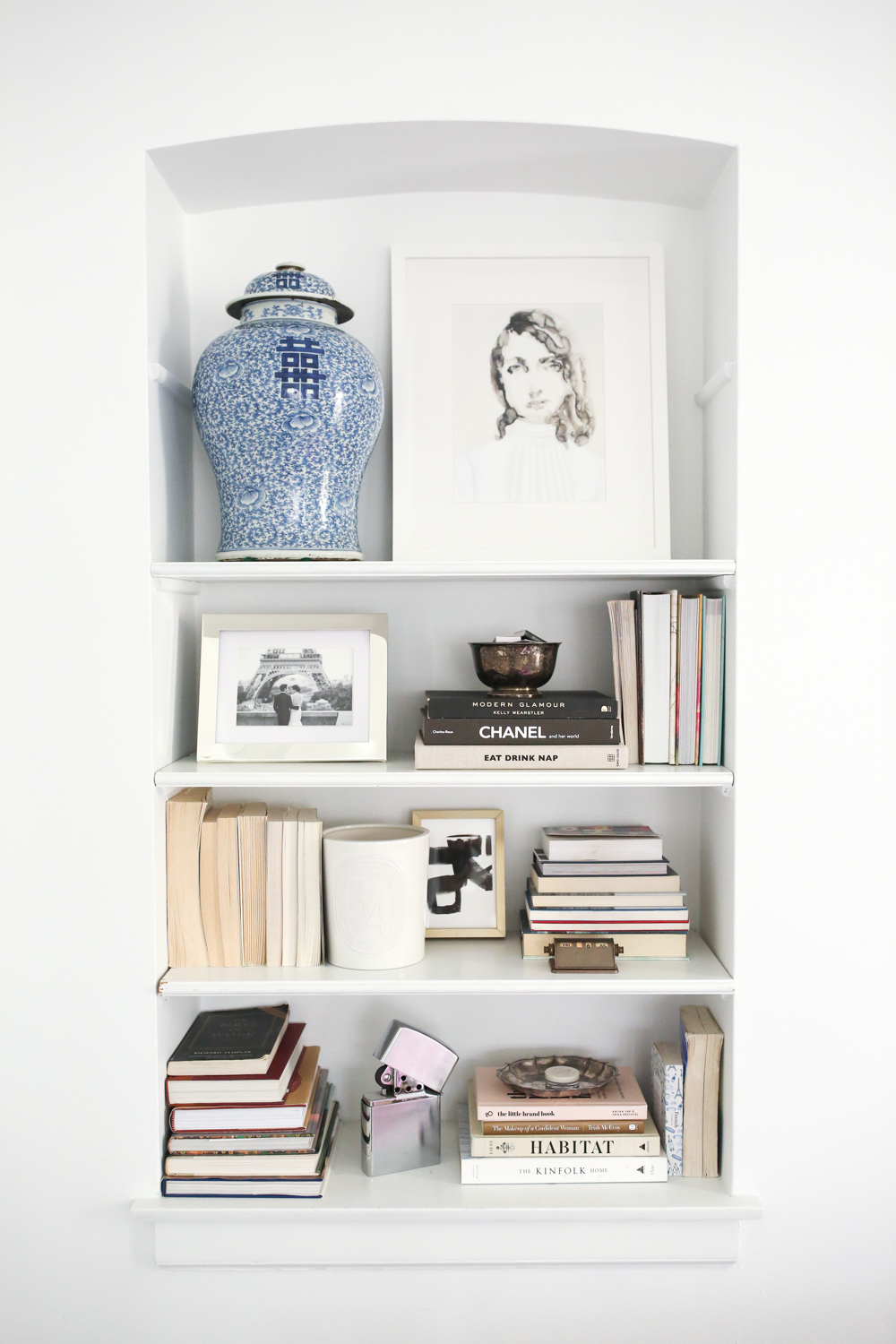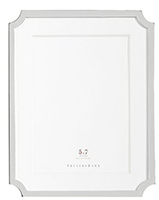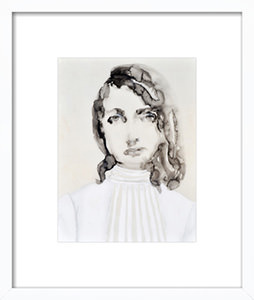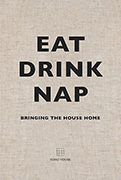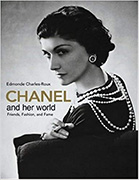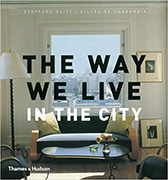 Answers to your most frequently asked Qs!
Q: Do you recommend the World Market Jute?
A: I do, but as I mentioned in this post, I wanted something warmer and a bit nicer for our living room. The jute is great but there's really no comparison between the two. This wool rug is pretty incredible.
Q: Is your fig tree real?
A: Yes! I got it at Jayson Home in Chicago.
Q: Is your fireplace wood burning?
A: Yes!
Q: Where are your curtain rods from?
A: No idea. They came with the house. Sorry!
Q: Where did you buy your curtains?
A: They're from Pottery Barn. Here's a link! We have them in white, and the rings we used came with our rods, but Pottery Barn sells similar (and nicer) ones.
Q: Where is your old coffee table from?
A: It's the RH gramercy.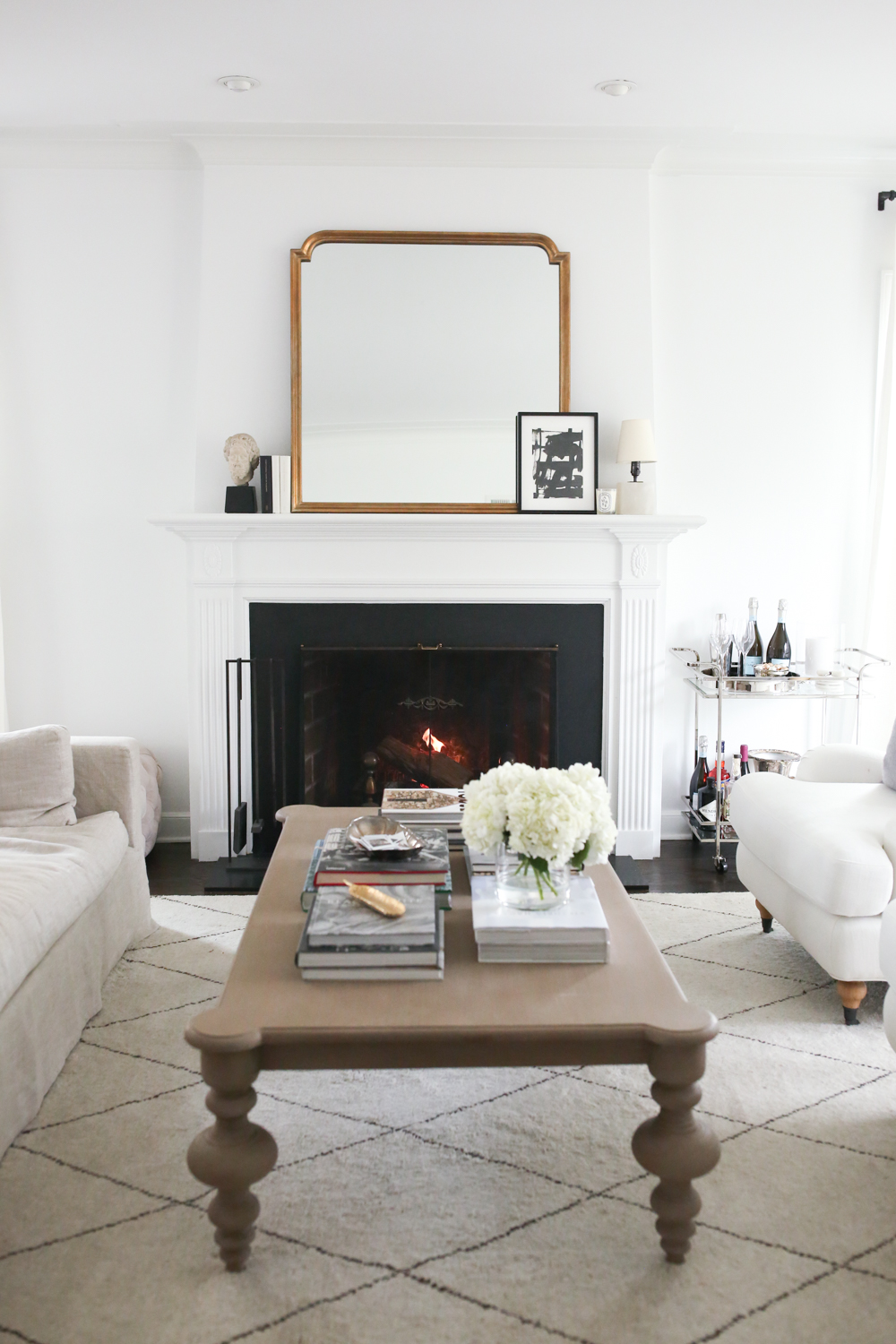 I was so excited to partner with Annie Selke's Dash and Albert on our beautiful new living room rug. It's so soft and has the warm look I was going for.