The Best Organization Essentials from IKEA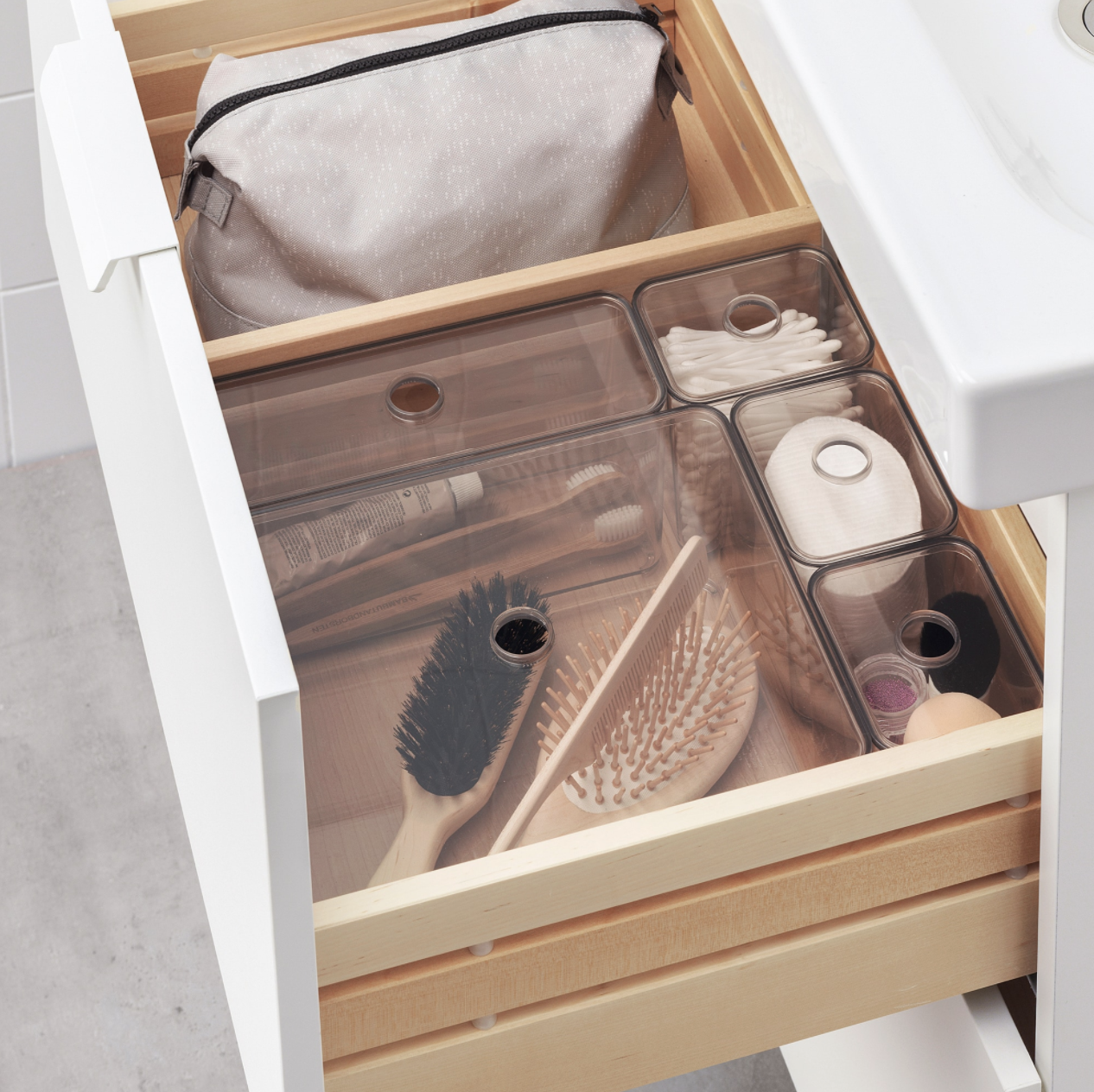 I've been on a bit of an organization bender and ordered a few things from IKEA for curbside pickup. It was so easy and everything was ready next day. From the basement and junk drawer to the playroom and office, you'll find IKEA storage solutions throughout our home. You can't beat the simple aesthetic and budget-friendly prices.
Some notes on my favorite items that we use to keep our home organized: The sockerbit bins are a lot less expensive then most storage bins, and they're well-made. You can't see the contents (which I prefer – looks much cleaner) and I use this label maker to make a label with the contents of each bin. We have the under bed storage for extra sweaters and off-season clothes, and I used IKEA drawer organizers in Margot's room. The Kuggis boxes are stackable great for art supplies and office essentials, and I keep a Variera on the counter to college random crap that piles up all day, or to carry things around the house. Here are some of my favorite budget friendly IKEA essentials to make your home more organized.