Q&A: Leaving The Everygirl & Future Plans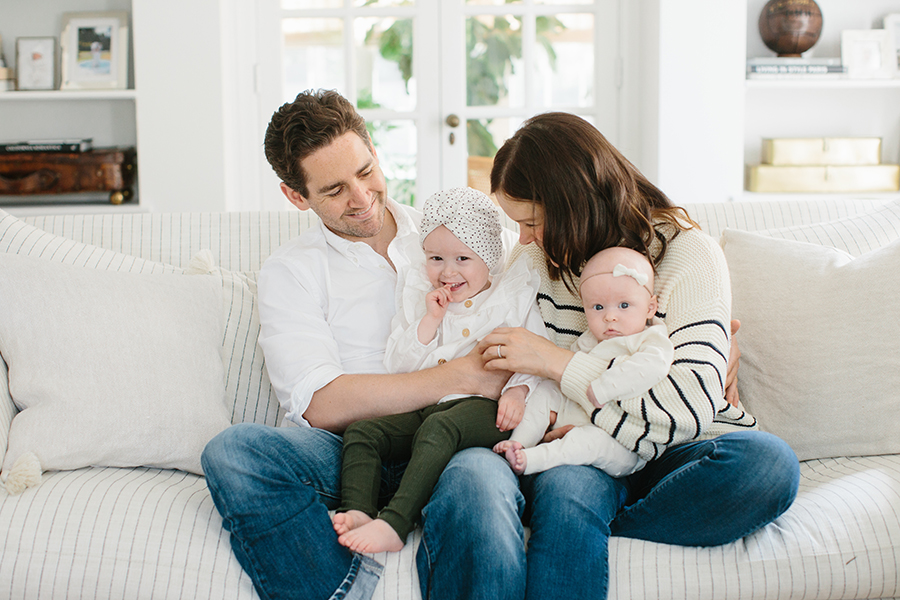 After sharing some big news earlier this week, I wanted to take the opportunity to answer some of the questions asked about why I'm leaving The Everygirl. It seems like there was some confusion as to why I decided to leave the day-to-day operations and what my plans will be moving forward. Answers can only be so long on instagram stories and are easily missed, so let's dive a little deeper, shall we? If you have any questions, please leave them in the comments section.
Q&A: LeavingThe Everygirl & Future Plans
Were you thinking about a step back or making a change before diagnosis?
It is something I thought about, but I don't know that I would have acted on it. My heart wasn't in it the way it once was. It didn't always feel great knowing someone else (our former nanny) was with my daughter 40+ hours a week. I desperately craved a more flexible workday, but wanted and needed to work. Taking that step would have been a huge leap for me. So no, leaving was not something I gave serious thought to, but yes, I did think about it. But when my baby got sick, there was just no going back to something that no longer had me feeling inspired or happy. Everything had changed.
Was this supported by your cofounder and team?
My decision to leave was supported but I did not personally feel supported.
What went into the decision making process? Pros, cons, deciding factors? What helped you make your final decision?
In the end, it was about doing what was best for my family and honestly, my mental health. The people closest to me said this felt like the next step for our family, and I needed to hear that. My closest friends and my husband knew how unhappy I was. It's a huge life-change, but so was facing a pandemic, leukemia diagnosis, and new baby in a three month period. Any sense of normalcy was already out the window.
Had circumstances been different, I don't know that I would have thought it was ok to walk away. Finances really scared me since I was salaried and no longer have a set salary coming in. I make a lot less money blogging than at The Everygirl, but we looked at our finances and can make it work. I also still own half the company which made the decision to step down a lot easier.
Margot's diagnosis forced me to reevaluate my life and that with the pandemic forced me to make a big change. I don't mean that negatively. Circumstances pushed me to do something that I know was best for me and my family.
Are you still co-owner of the Everygirl?
Yes. I still own 50% of the company.
Do you plan on returning to The Everygirl once things feel a bit more normal?
No, I never plan on returning. I've realized that life needs to look different for my family, and this is what is best for all of us. It also wouldn't be fair to the team to have me in and out. I will remain an owner for now but not involved in the day-to-day, and am no longer salaried.
Will you still be a part of The Everygirl Day Designer?
No.
Do you plan on working?
I thought this was clear when I announced my decision to step back but it was one of the most-asked questions. Yes, I do plan on working. For now, I'll do what I can while the girls are napping or after bedtime. Anyone who has ever cared for a baby and toddler knows there's no time to do anything while they're awake. When it's safe to have a part-time nanny, we would love to have help so we'll both be able to work more.
Conor is a realtor here in Chicago, I have my blog, and we cofounded Anecdote with our friends and my mother-in-law in 2019. I wasn't really able to be involved with Anecdote beyond a few photoshoots since I was always working on The Everygirl, but knew that going in. It's something that I'm excited to be a part of, and it will offer a lot of flexibility and more time with the girls since it's not full-time.
Will you take on a bigger role at Anecdote?
I would love to, yes. I'll be taking over social and the newsletter ASAP. Will have to chat with the team, but it's something I'd be excited about, and the flexibility is perfect for our family.
Will you keep your personal blog?
Yes, definitely. I've been blogging since 2007 and can't imagine not having it. It's also now my current source of income, so I do need to keep it going, but also want to keep it going. Really looking forward to having some more time to devote to it.
What are you most looking forward to in this new phase of your life?
Slowing down, more time with the girls, and more flexibility. Not feeling chained to a computer and not having to work on someone else's schedule. Not feeling like I'm missing out on everything. I don't think the change will sink in until treatment and the pandemic are over, because both are all-consuming. We've been so isolated and haven't had any help minus my mother-in-law coming when she's been able to isolate since March. What we're doing now isn't exactly our long-term plan. The thought of having help, being able to work and spend more quality time with the girls, and even get a workout in because I'll (hopefully) have time for such things sounds really nice.
I want to be able to sign off and take the girls to the park on a weekday because I can. It is a privilege to have this kind of flexibility. I was reminded a few times after answering these questions in stories that some moms choose to work while others choose to stay home. Some have to work and some have to stay home. The biggest takeaway is that we should really support each other as mothers and realize that all our journeys are different. I have so much-respect for parents who are with their kids all day. It's the hardest (unpaid) job in the world and I love my girls, but I need to work, too.
Will you still contribute to posts and content to The Everygirl/Everymom?
No.
Do you see yourself starting a site for people affected by cancer?
It's too soon to think about that, but I have thought about doing more fundraising and maybe one day starting a nonprofit for research and to help families in treatment. This is something I can revisit when things are back to "normal" and when we're done with treatment. There are some amazing organizations out there, so my efforts will likely go toward helping them reach their goals. We'll see. I've helped fundraise $85,000 and my next big goal is to raise 100k.
Will you use your sociology degree?
Sociology is the study of social life and the social causes and consequences of human behavior so one could argue that I've been using it but no. Ha. Everything I'm doing or plan on doing will be creative.
What do you look forward to doing with the girls?
It's been a really difficult eight months, but we've been given the gift of time together. Margot and I are so, so close, and Conor and I are the only ones who have cared for Kate. It's hard and I'd give just about anything to undo this diagnosis, but there have been some silver linings. So I'm grateful for that, and look forward to enjoying our lives under more "normal" circumstances. I can't wait until we can spend time with friends. Some of my closest friends have pretty flexible schedules and children close in age to ours, so getting to spend more time with them is something I'm looking forward to. I'm just excited for some normalcy. Trips to the park and lake, picnics, aquarium, long walks, farmer's markets, etc.