A Simple Spring Caprese Salad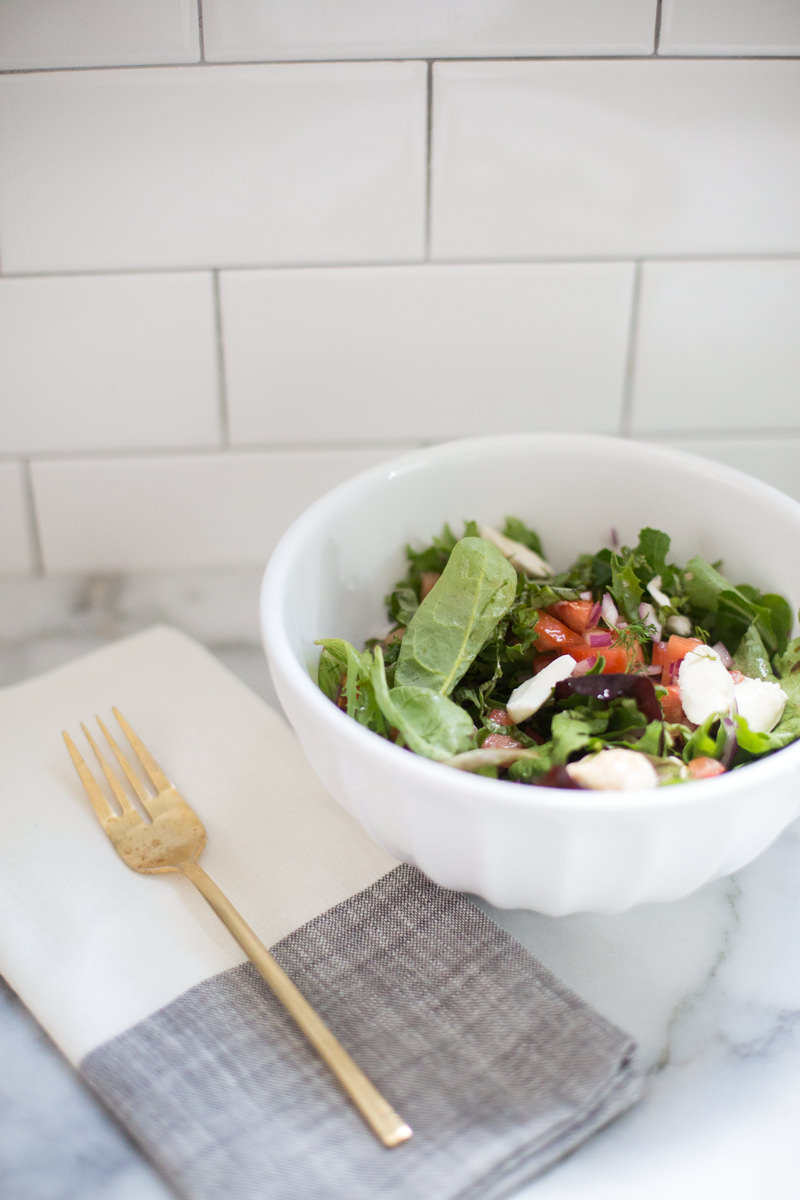 Almost every time I order a salad at a restaurant, I'm left wondering how I can create it at home. And every time I make a salad at home, I'm left completely underwhelmed. Except for my friend Meg's recipe, and this light, delicious, un-groundbreaking, and springy salad I'm about to share with you.
It happened after I walked by some mozzarella I couldn't resist last week. I wasn't sure this was worth sharing since it's so simple, but it was good enough that I decided to make it twice since, so that has to stand for something, right? The best part about this recipe is there's no measuring anything. Add as much of each ingredient as you like, toss in some basil olive oil (you can buy it or infuse your own) and a little balsamic.
Ingredients:
Fresh mozzarella
1 tomato, diced
1 red onion, diced
spring mix or fresh arugula
Toss in basil infused olive oil and balsamic vinegar
Easy, right? And so good. Enjoy!