Weekend Reading: 11.19.22
I am sitting at my new (antique) desk eating dinner on my own as I've done all week. Most of the last week has been spent in my bedroom which was a disaster until yesterday, so it feels really nice in here now. I've gotten a lot of rest but …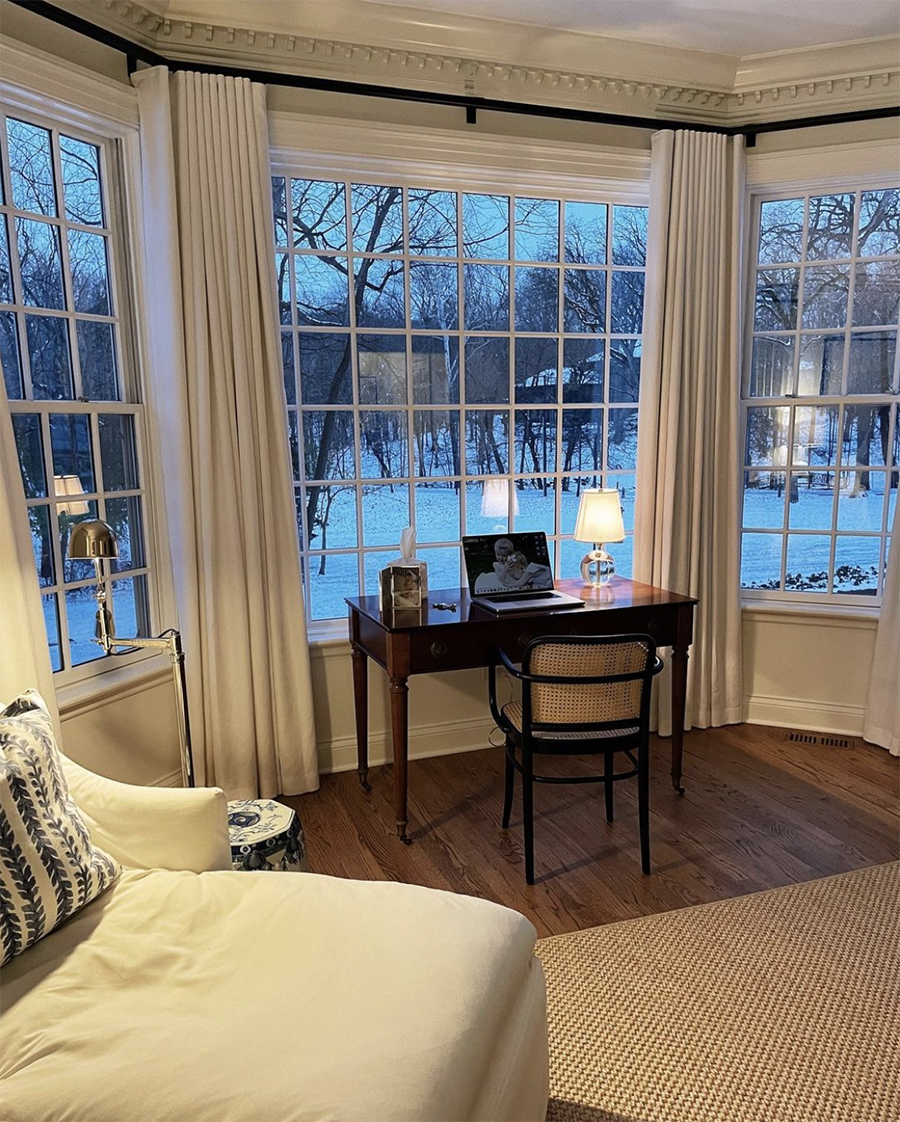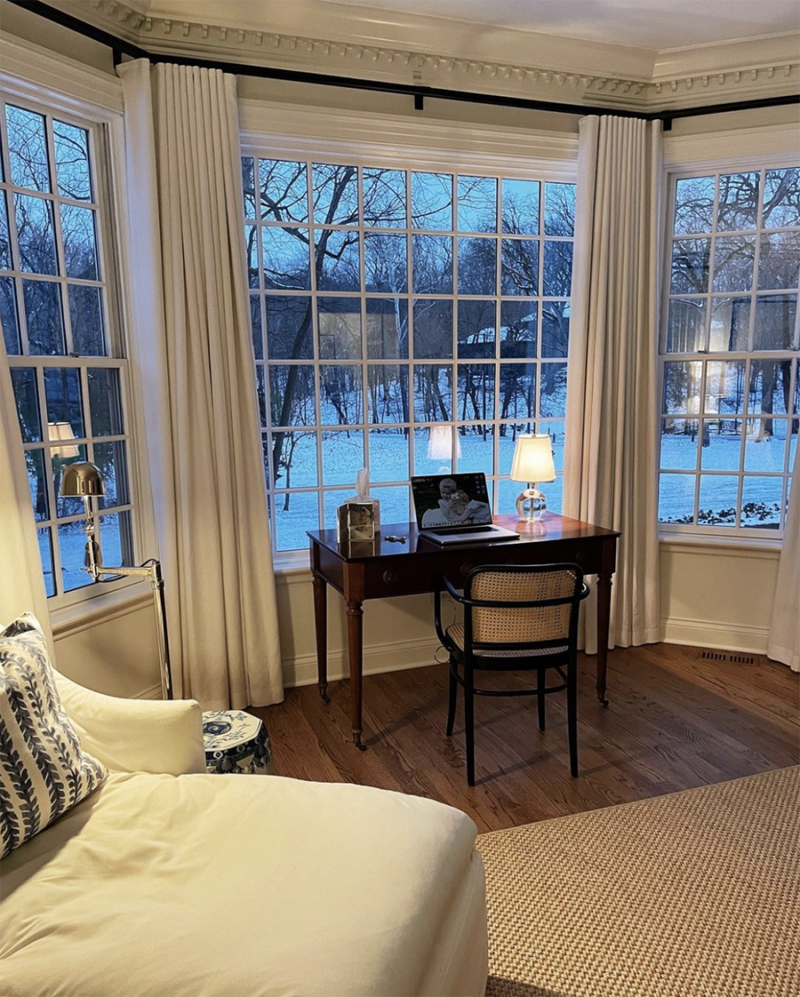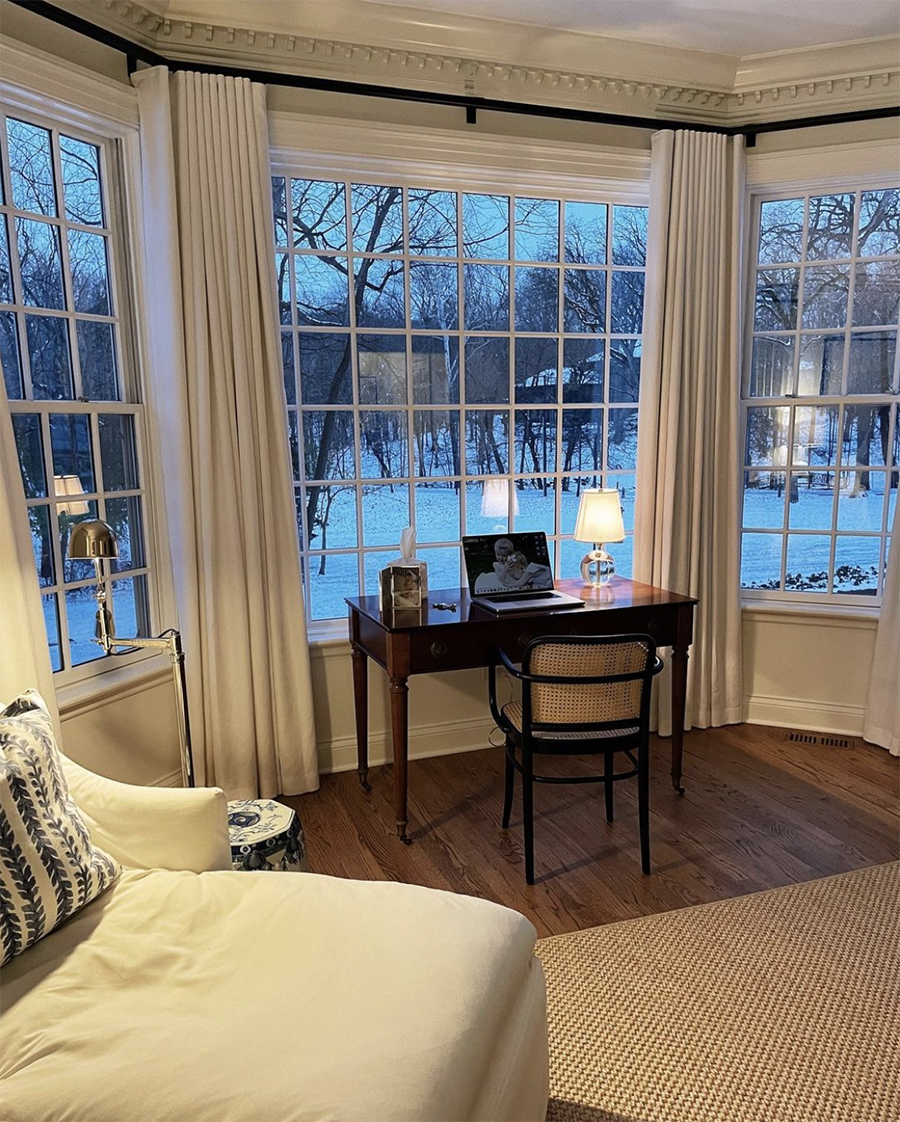 I am sitting at my new (antique) desk eating dinner on my own as I've done all week. Most of the last week has been spent in my bedroom which was a disaster until yesterday, so it feels really nice in here now. I've gotten a lot of rest but have strangely gotten a lot done, too. I'm going to share my experience with Covid and isolation, some big house updates, sales, and what we've been up to this week.
Weekend Reading: 11.19.22
Our old nanny is coming for the day tomorrow! She was with us from the time Kate was 10 months old until last April (so right before Kate turned 2). And we all thought she'd be with us longer but she had a baby. Anyway! We've all missed each other and she wanted to get out a bit, so she's coming tomorrow – Tuesday. We are all so excited to see her. I'm watching Sex Lives of College Girls and working on my newsletter tonight, and hope to get some work done the next few days since we'll have some help.
Isolation and Covid
Getting Covid sort of messed with me, and felt a bit discouraging after being so careful for so long. I've had so much anxiety over it because our daughter was in treatment when everyone was terrified, and then for another two years. So that fear just sort of never went away. It's hard to shift your mindset. We masked at the airport, on planes, and indoors at crowded places, but I still got it.
I knew it would likely happen one day, and really, it's been best-case. At most, it felt like a bad cold – very similar to the one from a few weeks ago. Today is one week since symptoms started and I feel fine. I've never had any issues with masks but it's hard to wear one all day pregnant, or it is for me. Now that I'm a week in, I can see the girls masked, but it's uncomfortable. And I suppose it's just been a strange experience to get this thing I feared for so long. But was it worth it to take my kids on that trip? Yes. A million times yes.
Disneyland recap: highs and lows
I wrote a lengthy post on our Disneyland trip but just wanted to share where my head has been all week. Getting to take the girls felt even bigger and better than I could have anticipated. And it brought up a lot of feelings about the way we lived for so long. To get to plan this for them and see their joy was just about as good as it gets. This is something we couldn't have done for years, so it felt especially meaningful. Margot is also looking so good and she's really thriving (across the board). Her immune system is normal now. She loves school. She can walk up the steps without holding on to the railing. Her hair is really coming in. It's just…amazing. All of it.
The one low of our trip was that the Christmas fireworks resumed on our last night there, and they were canceled. I really built this moment up. It was the thing Margot and I had talked about for so long, and it made me really sad that she didn't get to see them. I know it's not a huge deal but it meant a lot to us, so it was a disappointment. I somehow lost a jacket, too. Oops.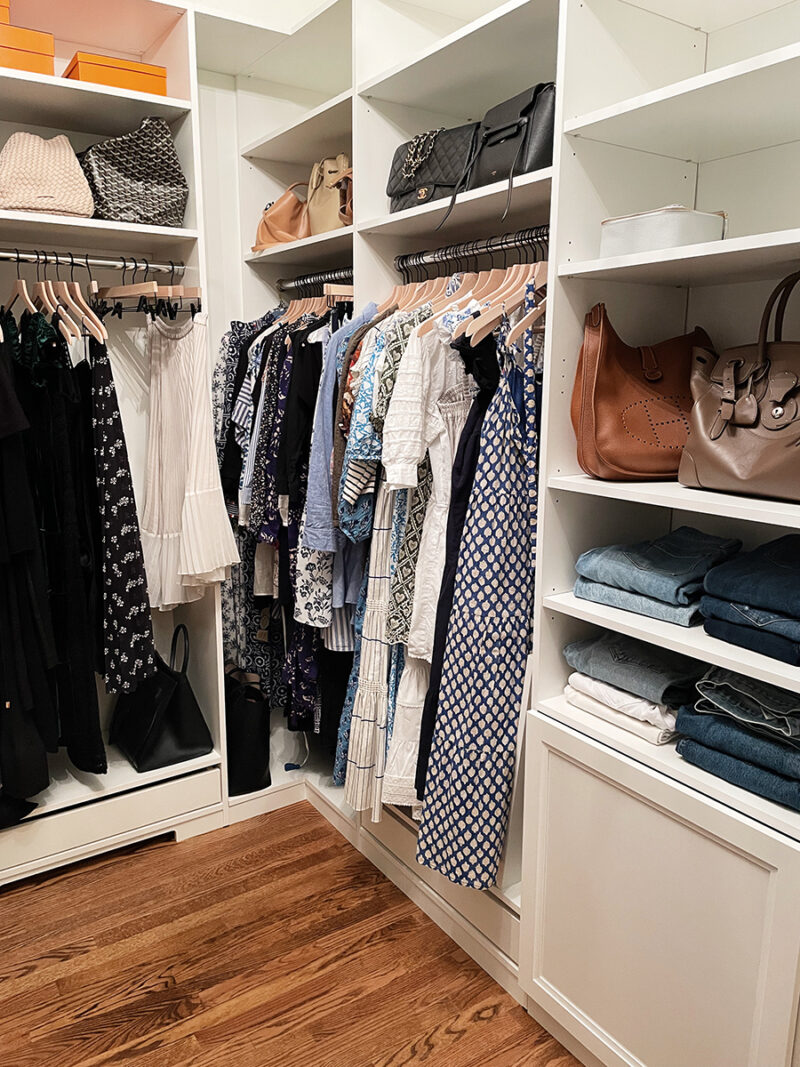 Lots of house updates
We had our closets demo'd while we were away, and the install started yesterday. Drawer fronts and hardware go on Monday, and I need to order a light but they are already great. We used Closet Outfitters and had a great experience with them.
Margot's new headboard and newly upholstered chair arrived yesterday and they are perfect. She was thrilled! My designer friend Kira David found the fabric and when I saw it, I knew. After getting Margot's approval in the form of a very loud audible shriek, I worked with Al Klevia on the custom design of the headboard. He did a great job and delivered both pieces early, so I'm thrilled. He's making a slipcover for our family room ottoman, too (see the plan for that room here)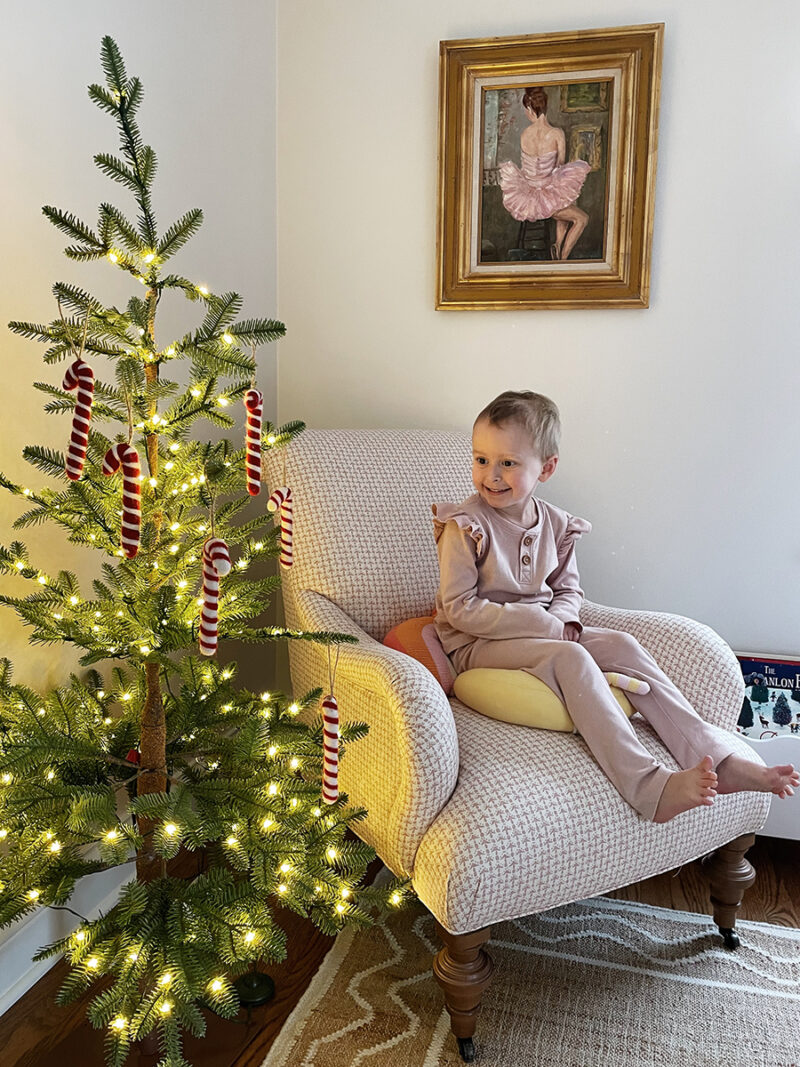 My girls
Can we just take a moment to talk about how incredible Margot is doing? And how good she looks? I didn't realize how much hair she had lost at the end of treatment. It was almost all gone. She's just…amazing. And I know it's just hair but it's not. It's a sign of health, and means so much more.
I sat a (large) Grinch ornament next to Kate on the sofa today. She turned to look at the ornament and said "I'd love to go to your house." 😂
A few noteworthy sales
My sherpa jacket is finally on sale, and 50% off!
This nespresso machine is on sale.
I just ordered these puffer mittens 40% off