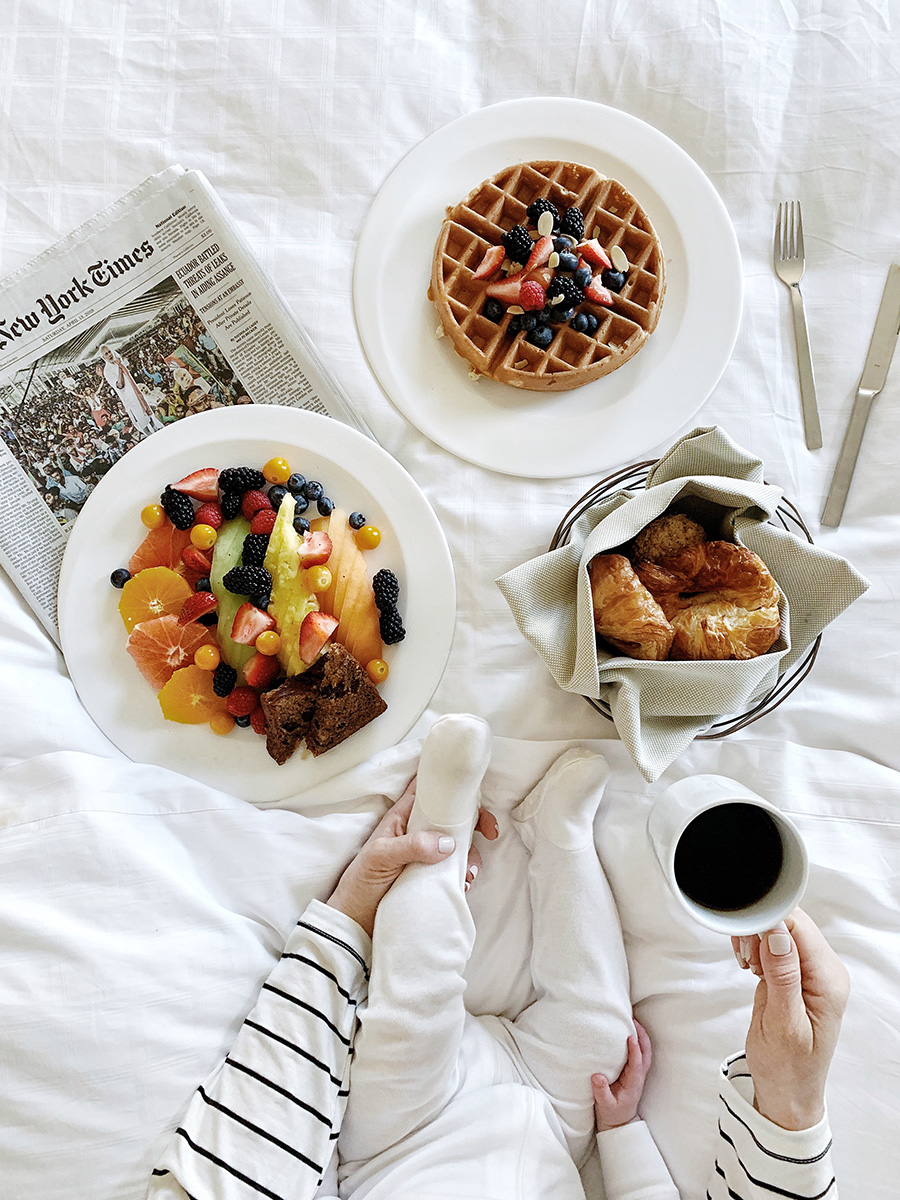 April was a blur and things don't seem to be slowing down any time soon, but I'm focusing on how good all the craziness is instead of how it feels like too much at once. Travel, finding a new home for Tuck, home renovations, temporarily moving out of our home, personal partnerships, we're still looking for a new office, and we have four new f/t hires for The Everygirl/The Everymom. Life Lately 2019: April
Life Lately 2019: April
When things pile up, it doesn't take much (for me) to feel completely overwhelmed. I'm sure some of you can relate to that. Earlier this week, I climbed into bed with my laptop after Margot went to sleep so I could focus on writing a post that I'm really excited about, but felt so overwhelmed in the moment. There's so much I want to share but 1. I only have so many hours in the day and 2. I've been doing a terrible job at taking photos. My point in sharing all this is that I'm looking at this list of things I get to do, rather than a list of things that are all happening simultaneously.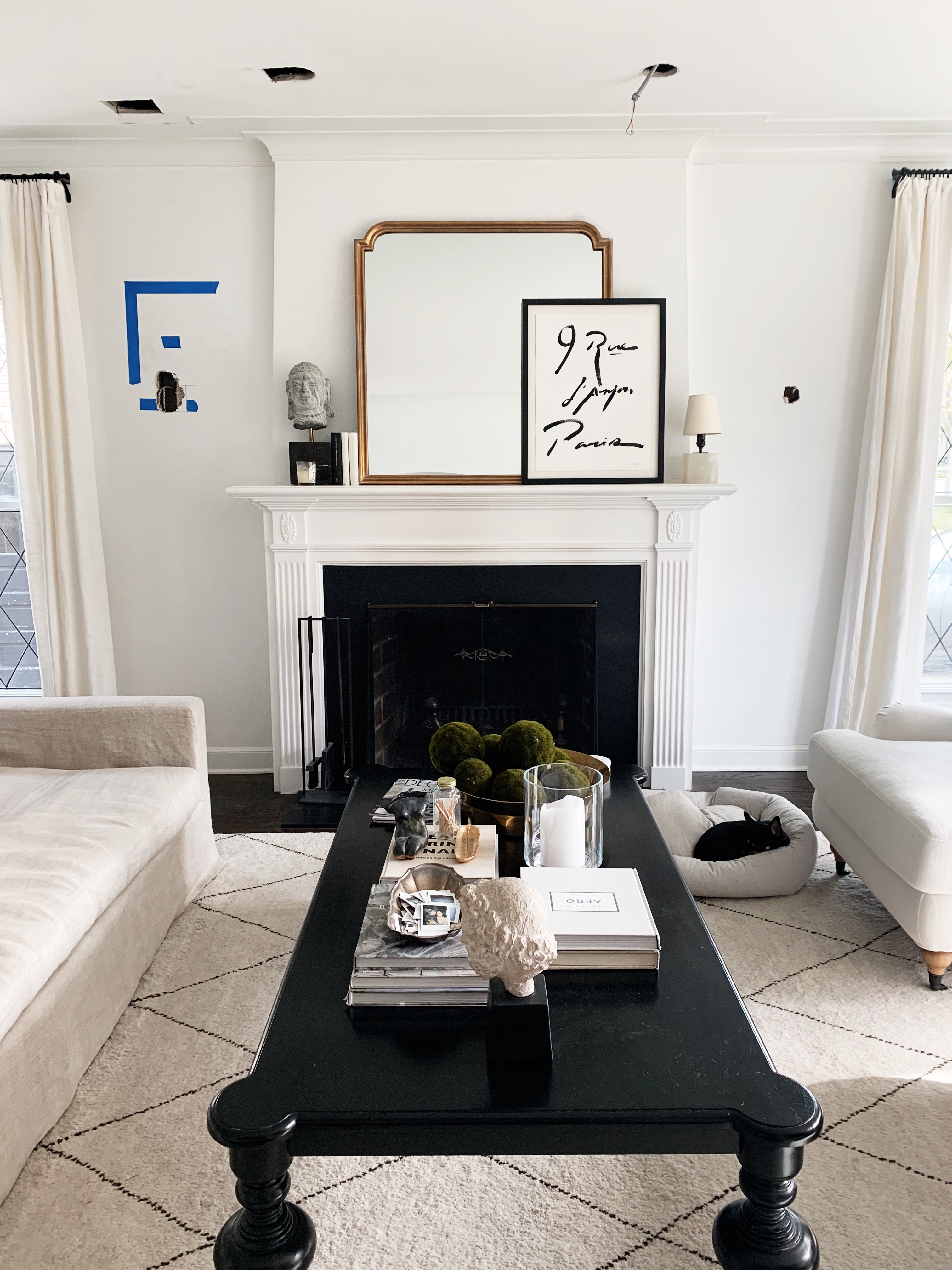 House Updates
I'm going to keep this brief since I'm planning a more in-depth post on what we're doing to the house and will reveal everything once it's done (promise). We started demo on the master bath while we were in Santa Barbara (3 weeks ago), and our contractor suggested we demo the half bath to move things along. Once those two baths are done, we'll get started on Margot's bathroom.
Lots of progress
There's been a ton of progress in the basement even though we didn't do that much – a stair runner, new railing, paint, sconces, and furniture, and I'm excited to share the finished room soon. Half our basement is a dirty laundry room and the other half is a family room/play room that now feels like an extension of our home. We're doing some landscaping and making some design updates to our patio, too. Excited for the house to feel finished, and then to enjoy our house for 3-5 years.
Moving out during construction
Conor and I would have stayed at the house during construction, but it's loud and dirty, which isn't ideal for a baby who naps twice a day, so we've been at my mother-in-law's. Her house isn't exactly the worst place to be and it's so nice having grandparents around to help. Missing my house and friends who live nearby, but so lucky we have family, a nice house to stay in, and that we can make these updates to our house. There really is no place like home.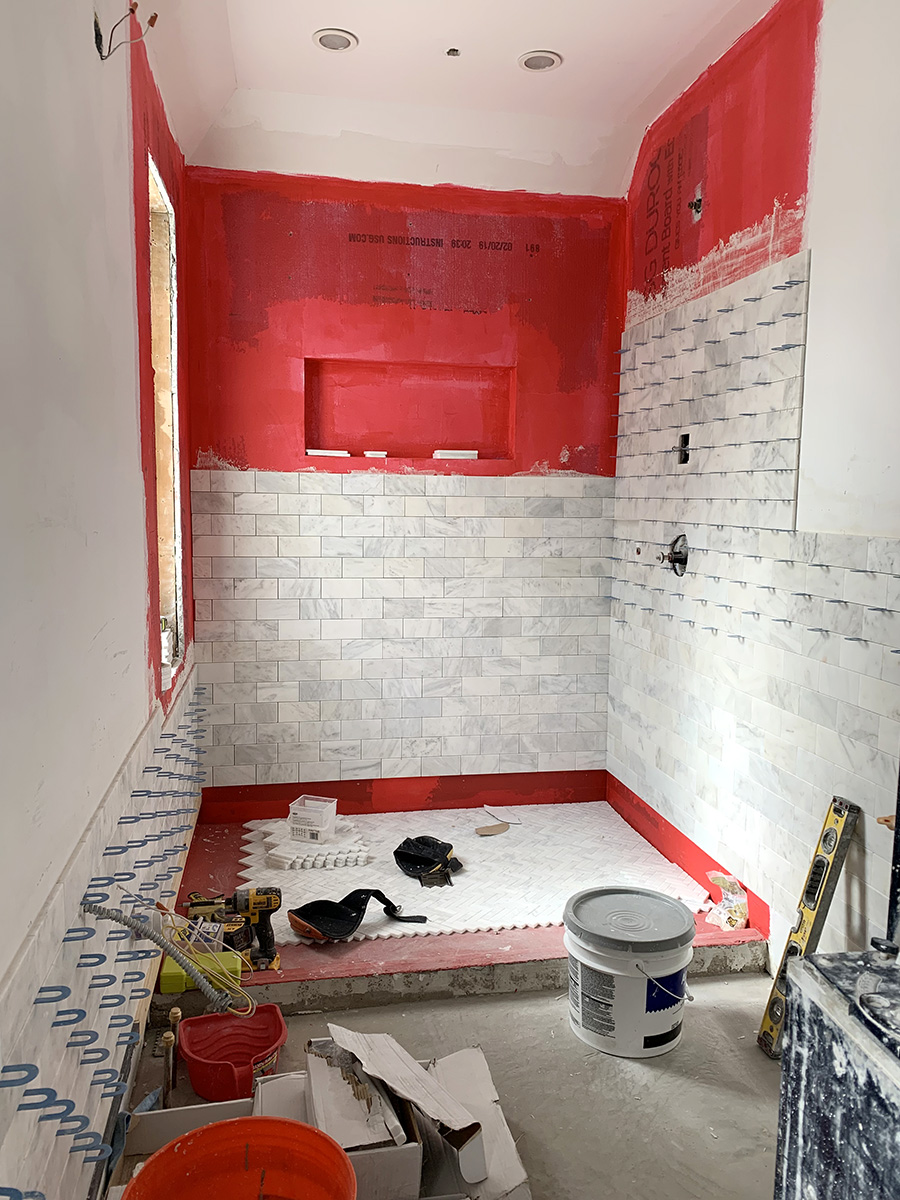 Our new sconces go in soon and then our living room will be done. Actually, I need some throw pillows and then our living room will be done. Can't wait!
Style, Fashion, & Beauty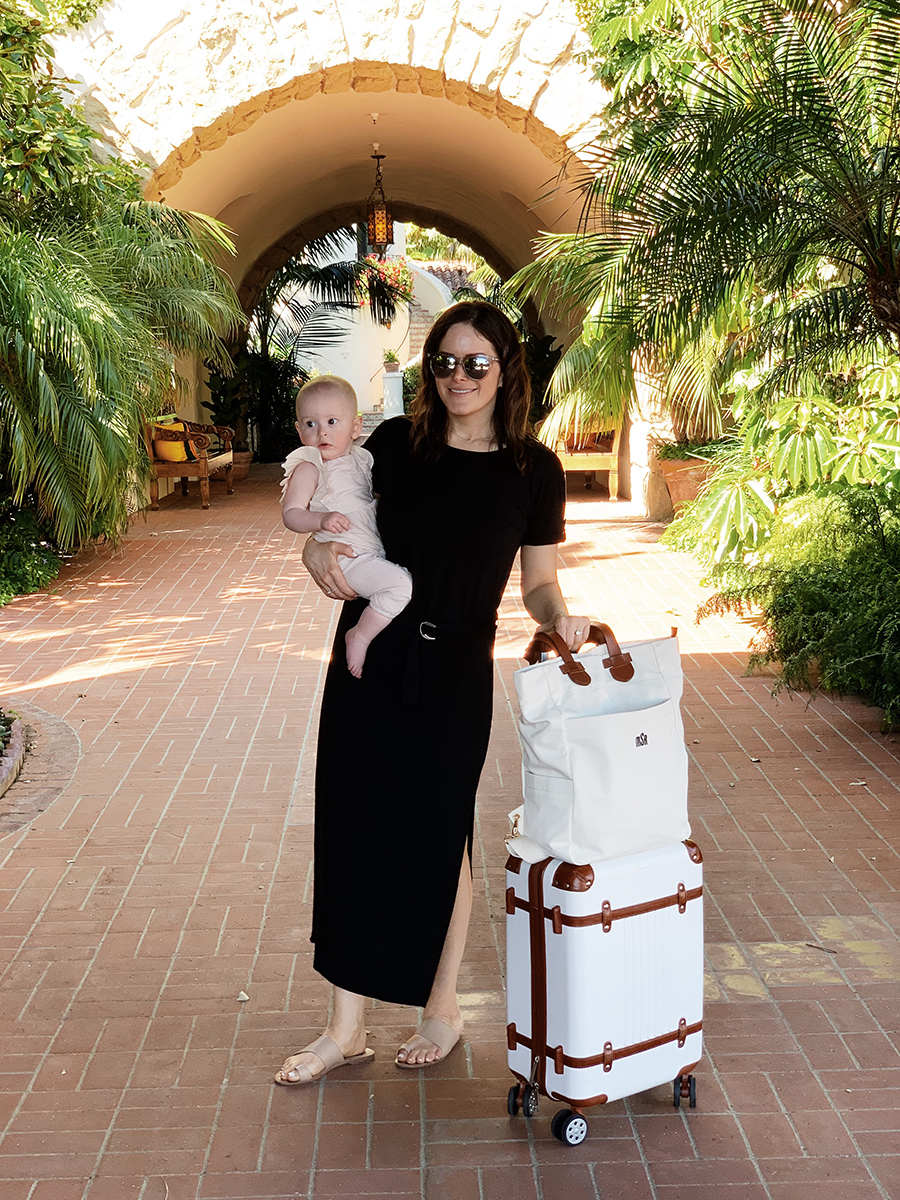 Travel
We took Margot to LA (her second trip) for a night and spent 4 nights at the Four Seasons in Santa Barbara. It was so nice to have a little "down time." Patios, sunshine, and trips to the beach and zoo with my little family was just what I needed. I also needed sleep but you can't have it all, right?
I have a post on traveling with a baby in the works. Should be up within the week!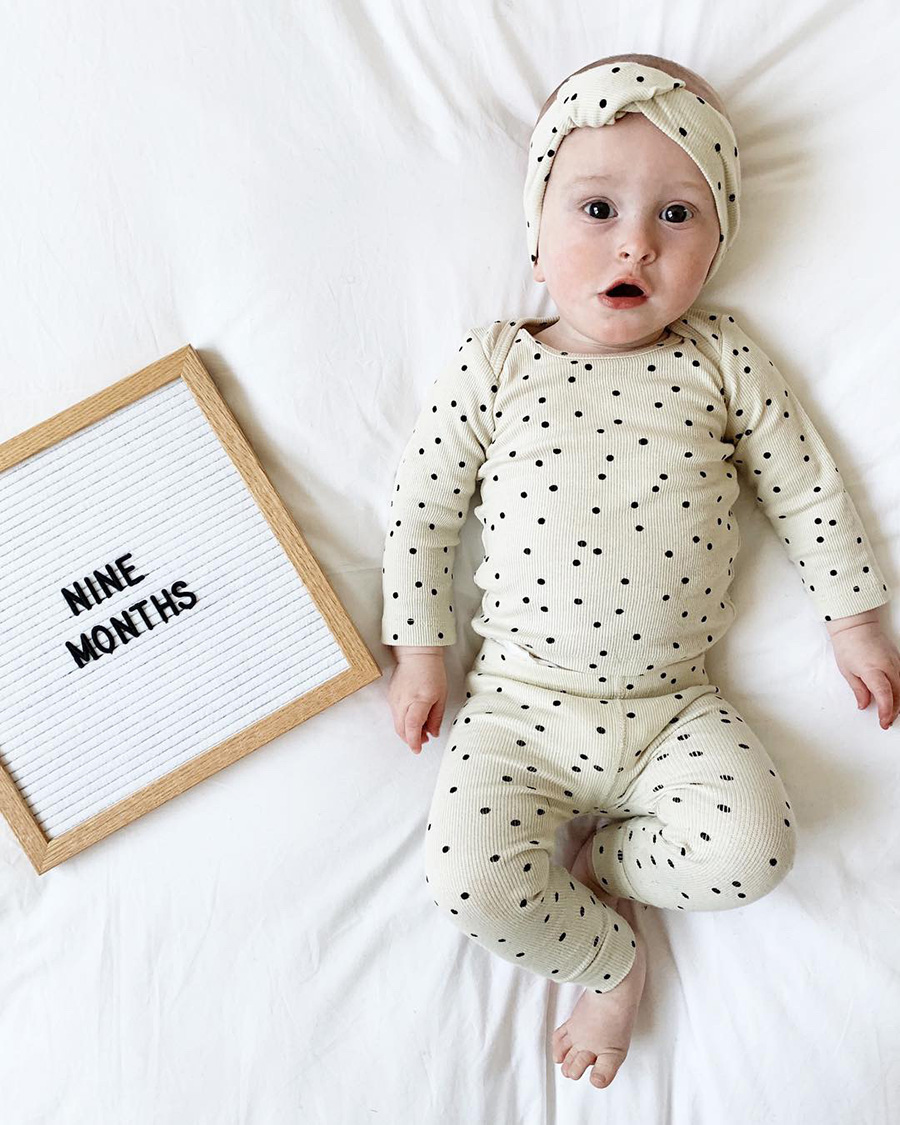 Margot
My girl is almost 10 months old! I can't believe it, and it really does just keep getting better and better. She's such a sweet, smiley girl, and is a total mama's girl which I love so SO much. She's the zippiest little crawler, pulls to stand, and loves anything and everything that's fluffy. We celebrated her first Easter and her reaction to the Easter bunny was the cutest thing I've ever seen.
She finally started sleeping through the night
I do think after everything, that it may have been a dairy intolerance and discomfort that had her waking up. We switched Margot to Hipp HA (hypoallergenic) formula, and she stopped throwing up/spitting up within a week! I'm trying not to dwell on the fact that this wasn't caught earlier. I thought I had her on the best formula (Hipp Comfort). And I wish I had continued to research and push for answers. We're all doing our best when it comes to our babies and don't know everything. If you have a baby going through some of what Margot went through, it's something to consider. Hopefully I can help someone else figure things out faster than we did.
Work & Blogging
Over the course of the last month or so, we've added 4 full-time hires to The Everygirl/Everymom team. We also launched a Mother's Day collab with one of our favorite brands, although it was a limited run so sadly, the pieces are no longer available.
I've found that when brands want to partner, all those partnerships tend to cram into a 2-4 week period. As a result, my life ends up feeling upside-down. Keep in mind that I take on very few partnerships and say no a lot. But when something that's a perfect fit comes along, it's so hard not to say yes. I have been very fortunate and have some amazing partnerships in the works right now. The timing is a little crazy with work and the house so I've had to do some late-night writing and weekend photo shoots, but i'm lucky to have these opportunities.
I prefer a slower pace, but considering everything that's going on, that's just not what I signed up for right now, so I'm doing what I can to carve slow, quiet moments out when I can. Conor just asked how much work I have to do and the answer is "a lot" but he wants to lay in bed and watch a movie so that's our plan for tonight.