Spooky, No-Bake Halloween Rice Krispie Treats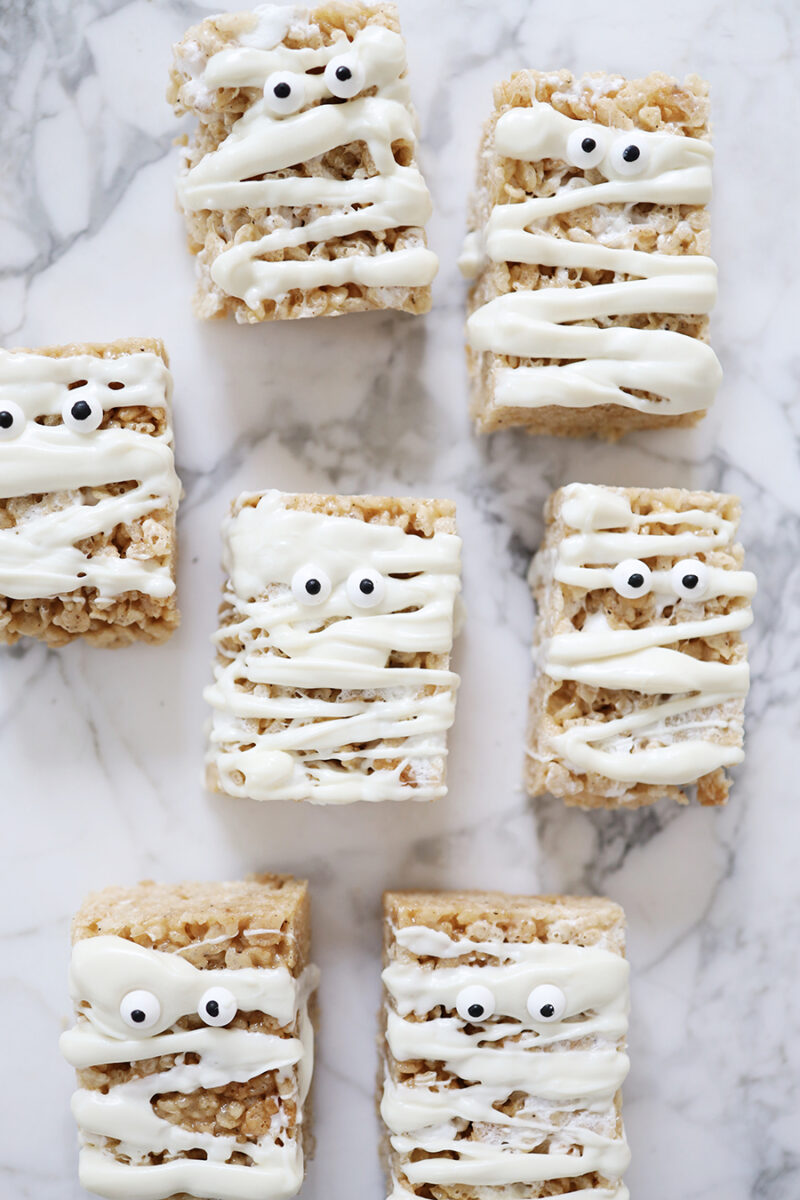 My three year old loves all things spooky, so a month or so ago, I bought some candy eyeballs so we could bake a Halloween treat. Our nanny had the day off, so this was it, except I was alone with both girls and needed an easy, no-bake treat, so we went with rice krispie treats. I initially planned on dipping the entire top in white melted chocolate, but went with a messy drizzle instead. I want to say My 3 year old helped, and she did, but it decorating was mostly me 😂
Spooky, No-Bake Halloween Rice Krispie Treats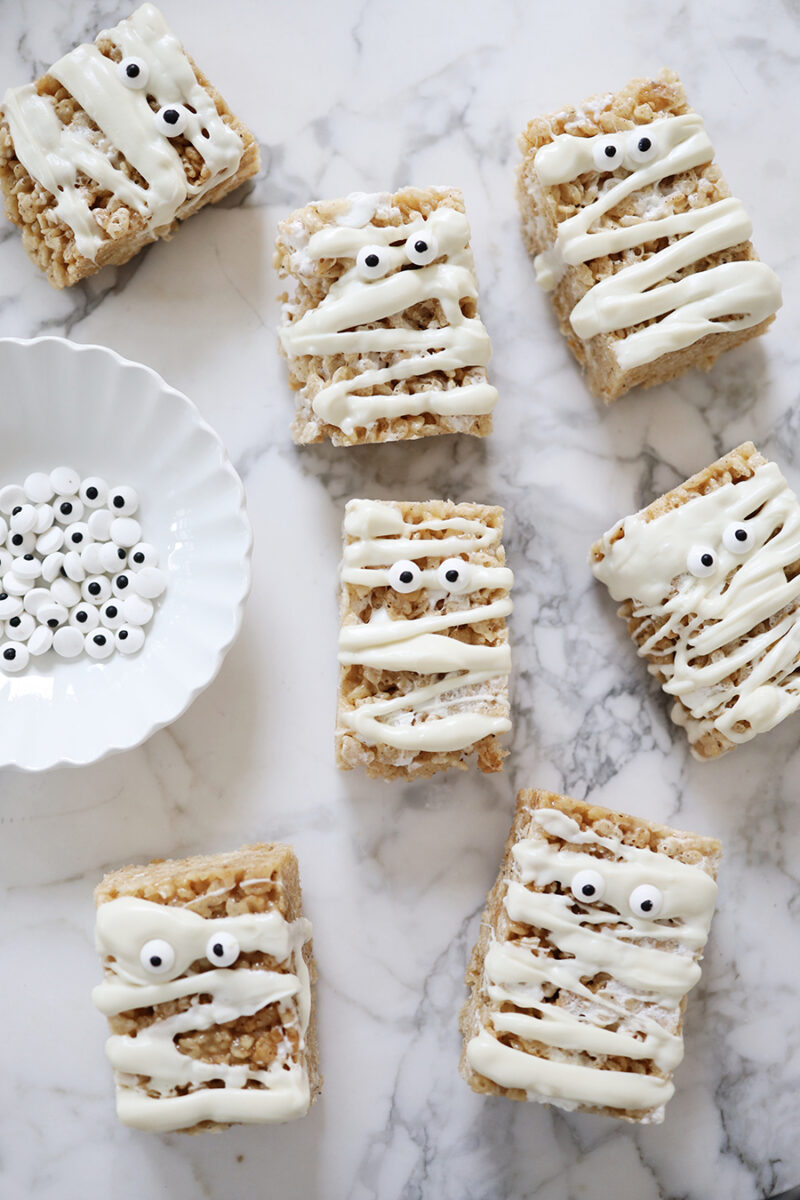 Ingredients:
8 cups rice krispie treats
2 bags mini marshmallows
1.5 sticks butter, melted
1/4 tsp salt
a dash of vanilla (optional)
candy eyeballs
vanilla melting wafers
Directions:
Melt the butter over medium heat in a large stock pot. Set 2 cups of marshmallows aside, and add the rest to the butter. Reduce heat to low and stir until melted. Once melted, add cereal, vanilla (optional) and salt. Add remaining 2 cups of marshmallows and stir, but not until they melt completely.
Line a 9×13 dish with parchment paper or bees wrap (this stuff is reusable – can't recommend it enough). Pour the mixture into the dish and gently press it down to fill the dish. Let it sit 45-60 minutes. Cut the rice krispie treats into squares or rectangles (whatever you prefer) and get ready to decorate.
How to decorate spooky rice krispie treats
Melt vanilla melting wafers. I did this in the microwave. Drizzle with a spoon if you want to be messy and have some fun, or with a pastry bag if you're more together than I am and know where yours is located. Add 2 eyes and let it sit until hardened.
And…enjoy.