The Best Amazon Prime Purchases I've Made This Year
We're halfway through the year, so I thought I'd recap some of the best Amazon Prime purchases I've made in 2022. Why? Because between work and kids and life, I'm always ordering something on Amazon. Amazon carries millions of products, and we find those hidden gems when our friends (the …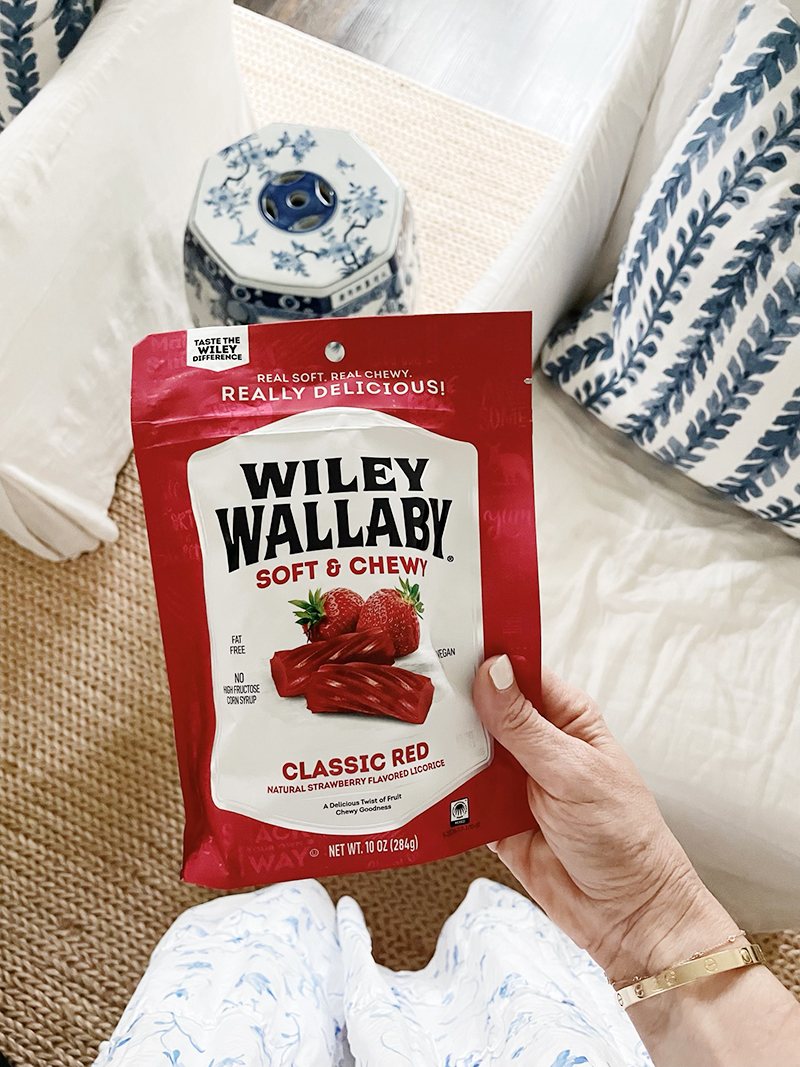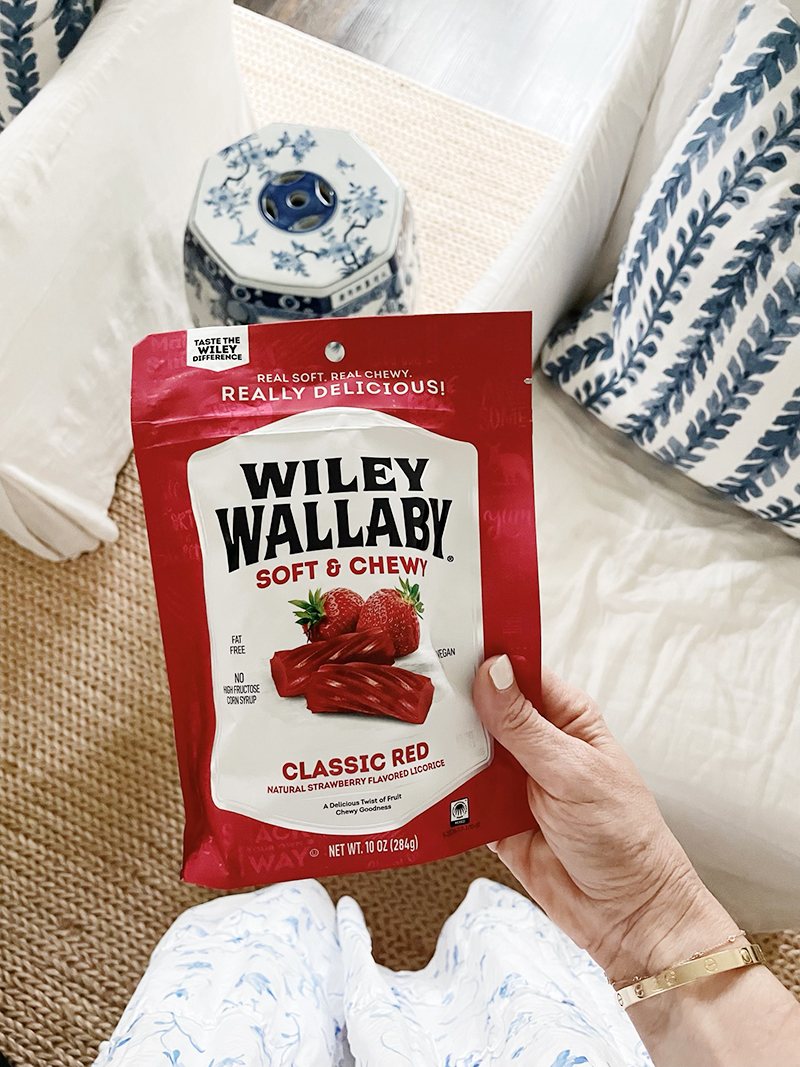 We're halfway through the year, so I thought I'd recap some of the best Amazon Prime purchases I've made in 2022. Why? Because between work and kids and life, I'm always ordering something on Amazon. Amazon carries millions of products, and we find those hidden gems when our friends (the ones we know and our favorite internet friends) share their must-have items with us. One thing I like to do is take a look at Amazon's best-sellers to see what's selling well, but whenever I need something, I'll do a quick search and bam – there it is. From my favorite Wiley Wallaby licorice to my new Fitbit, Amazon has it all. Here are the best Amazon Purchases I've made this year.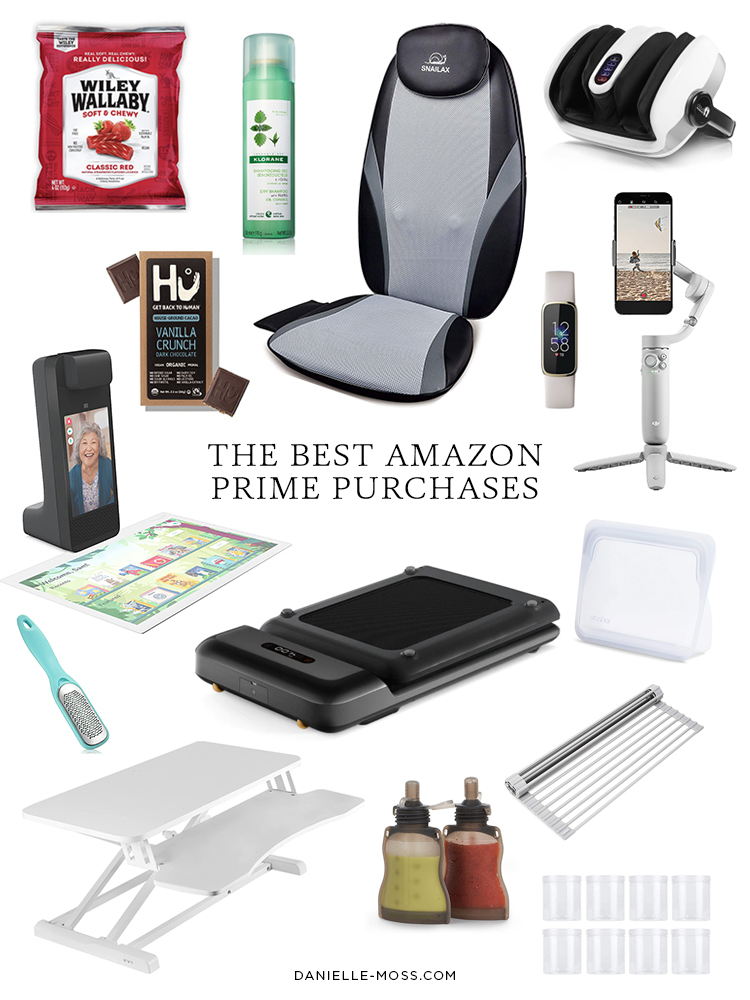 The Best Amazon Purchases I've Made in 2022
Wiley Wallaby Licorice
Did you know that you can buy (some of) your favorite snacks on Amazon Prime? Licorice has always been one of my most-craved snacks. The last year or so, my go-to has been Wiley Wallaby. The classic red is my favorite, but I find myself reaching for watermelon and apple, too. And I just bought this huge party bag! Each serving has only 80 calories & 9 grams of sugar, and I love that I can grab a few pieces and seal the bag. Although I often go back for more because I am only human.
Hu Chocolate
I am not usually a chocolate person. Every Valentine's Day I always mention that I'd choose licorice over chocolate any day but this stuff is pretty good.
Walking Pad
I can't say enough good things about my walking pad. There are those days that I don't have time to work out but I can get in thousands of steps while working. I've found that it's really easy to walk and work, although it took a little getting used to. And (fingers crossed) – I still haven't fallen, so there's that.
Standing Desk Converter
Standing desks aren't cheap, and they're not very cute, either. I searched and searched, and when I came across this standing desk converter, I had to try it out. It's been great! Turn any tabletop into a walking desk, and put it away when not in use. I tried a one-level standing desk but found myself looking down which hurt my neck. Having your screen and keyboard at 2 heights is key. I already had a bluetooth mouse and keyboard, so it worked out perfectly.
Fitbit Activity Tracker
My Apple Watch battery died at the end of every day, and the metrics on my movement and calorie output were drastically off. According to my Apple Watch, I did not move all day. My friend was raving about her Fitbit, which is a lot more budget-friendly, and I really prefer the simple design. It's been great. You can read my full review here.
Image Stabilizer
I needed this for some IG interior reels. Panning across a room while holding a phone just doesn't cut it – a stabilizer is a must. It's been great.
Chair Massager
File this one under things I never thought I'd buy that my husband saw and rolled his eyes but now loves. It is basically your own personal pedicure massage chair at home and you haven't lived until you've watched a movie in bed while laying on this (with Wiley Wallaby in hand, duh).
Dry Shampoo
This product is new to me but I just went through my first bottle and ordered two more. It works so well and blends in with my (darker) hair perfectly.
Plastic Jars
Ok, so these aren't entirely new to me, but I bought more because we used the several dozen that we already have. They're great for homemade play dough, snacks, beauty products, and tiny toys. I made mini sensory jars for the girls – just add dough and little goodies.
Glow Interactive System
This is a modern-age facetime for kids, so I had to get one for the girls since we've been so isolated. It's the perfect way for kids to interact and play with friends and family who aren't nearby. You can play with anyone has long as one of you has this system – they just need an iPad (iPhone works but it's way too small). Margot loves charades and memory, and it's great, but we don't use it as much as I thought we would.
Roll-Up Drying Rack
I don't have a countertop drying rack because I don't like the clutter, but there's always something that needs to air dry. Until a few months ago, I had a dish towel out on the counter, but this thing is awesome. It's silicone so it's resistant to rust, is non-slip, sturdy, easy to clean, and rolls up for easy storage.
Reusable Food Pouches
In an effort to save plastic, I purchased a set of these pouches for Kate and fill with applesauce when we're on the go, or when we're at home and I don't want to deal with a mess.
Reusable Bags
This is one of those brands I keep going back to, because I use our Stasher bags every single day. For leftovers, cut up fruit, meal prep, and snacks for the kids. They're heat resistant, easy to clean, and great on the go. I cannot recommend them enough.
Rug Pad Grippers
A few of our rugs started peeling up at the corners, and these rug grippers did the trick. These grippers use grip all types of floors firmly and easily.
This post was written in partnership with Wiley Wallaby. All opinions are my own.
Shiatsu Foot Massager
I know, I know. Another electric massager but I'm telling you, the two massagers together will change your life and feel heavenly.
Foot Scraper
This thing is so, so good. My feet get really dry (especially during sandal season, and it's sort of unreal how well this works. Take your feet from dry and scratchy to baby soft. Pro tip: Add some body oil to make your feet extra soft.