Recent Purchases: What I Bought in August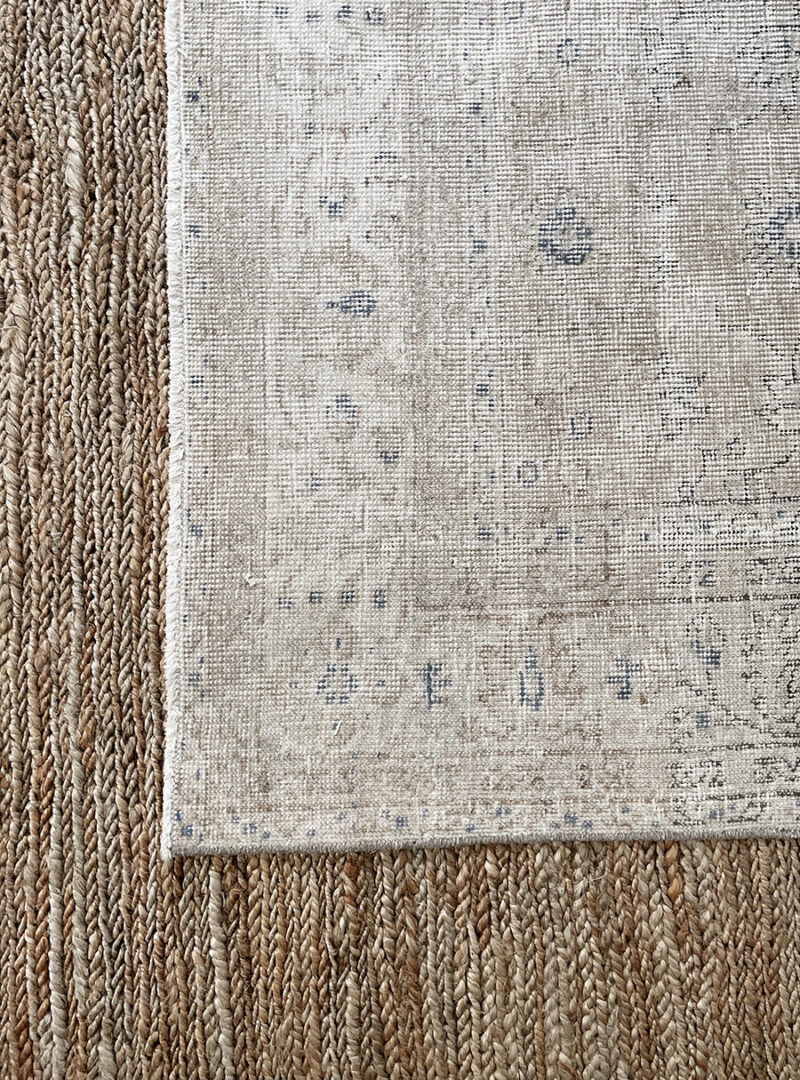 I'm a little late on this post but getting those auctions up by Sept 1 took over my life the last few weeks of August. I can't believe summer is coming to an end. Hoping to make the most of it with outdoor movie nights. Our new projector is the best. Excited to use it indoors this winter, too. Here's what I bought last month. Here are my recent purchases: what I bought in August. See more in my shop.
Recent purchases: what I bought in August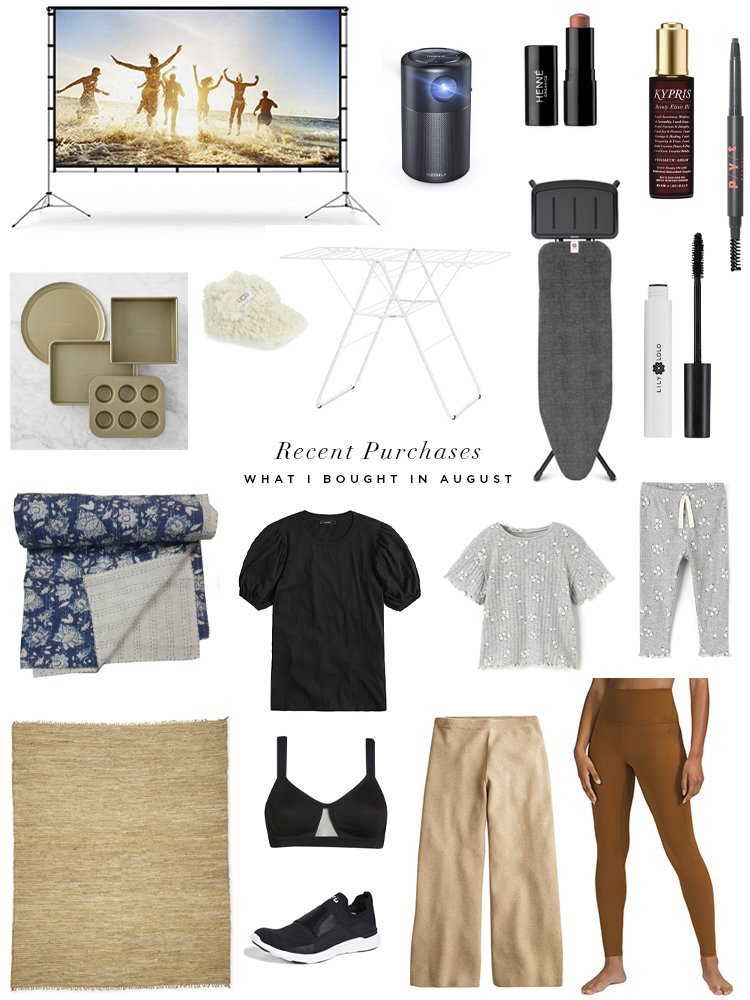 Recent purchases: what I bought in August
Projector and screen:
The screen is fine but the projector is amazing! It's the size of a soda can and works great both indoors and out. My 3 year old loves it.
Quilt:
I bought this for the end of our bed. It hasn't arrived yet but the shop has great reviews and it's priced so well.
Jute rug:
I purchased this with store credit but hopefully that counts. It's a great jute – really nice for layering.
Drying rack:
The clothing rack is one of the most functional, practical items I've ever purchased. It holds so much (buy the larger size)!
Ironing board:
I didn't know I could love an ironing board as much as I love this one. Our old one was…old. And kind of crappy.  This is sturdy, wide, and bonus: it's aesthetically pleasing, too.
My favorite facial oil:
If I could only use one skincare item. this would be it. My skin has never looked or felt better. I just purchased the larger 1.6 oz bottle which will hopefully last 3 months.
Brow pencil:
I've been using this for a while now and just purchased two more.
Align pants
Yes, another pair of Align pants but I live in these most days and couldn't resist this color.
Sweater pants
Fall is coming. These are so comfortable. Bought them in tan and liked them so much that I ordered black, too.
Puff sleeve top:
An elevated t-shirt with puff sleeves (it's so cute on), priced at $35 and currently 40% off.
Slip on sneakers:
My black nikes were years old and these are so much easier for running around with the girls (no laces!). So comfortable, too.
Tonies:
Margot is loving her toniebox audio player, so I purchased a few more tonies. It's been a life-saver at quiet time. She's staying in there longer and napping a bit more often.
Baby Booties:
I got these for Kate since she's not walking yet and they look cozy for stroller walks.