Recent Finds and a Few Purchases: February 2023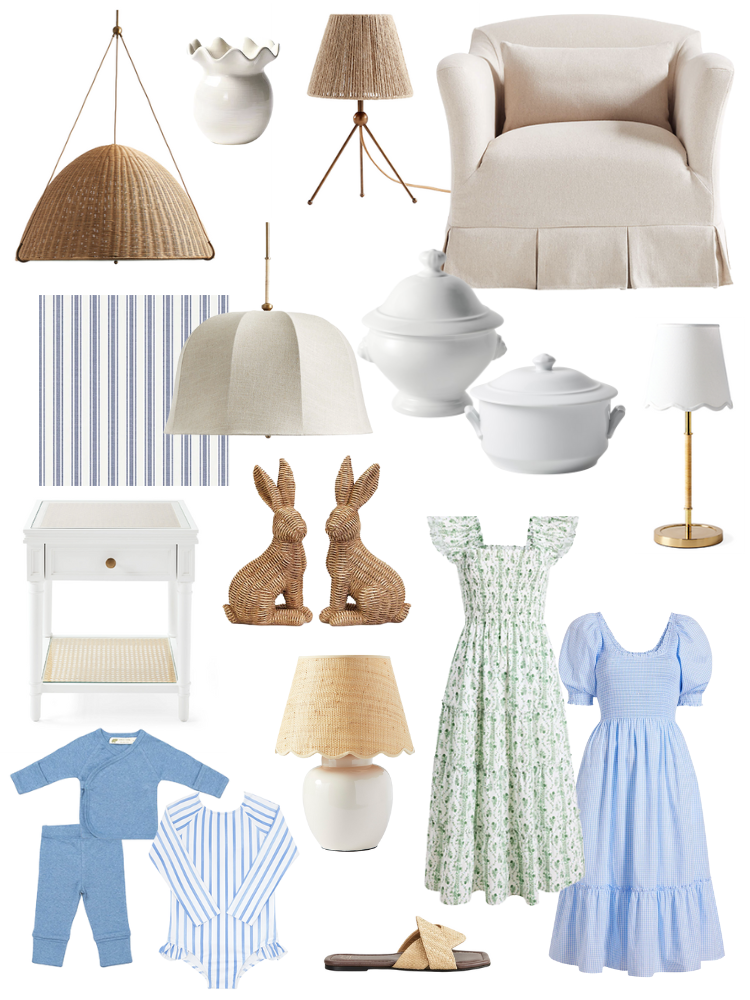 I'm in nesting mode and really want to make the house feel a bit more complete. After not shopping for a month and now being a month closer to baby, I've been trying to get this house in order. I know it's fine as is and that baby will have everything he needs. And we've made a lot of progress in 7 months. But – baby is coming soon and I want things to feel settled. In 2 days, I'll be able to say he's coming "next month!" and quickly went from not caring about a nursery to wanting it done. Blame the hormones. His wallpaper gets installed this week, and I am slowly figuring out the rest of the space, and getting Kate's big girl room settled since we're taking her crib and glider for the baby. Here are some recent finds and a few purchases for February 2023.
Recent Finds and a Few Purchases: February 2023
Jake Arnold for Crate
In my search for a few finishing touches for our home, I came across some great pieces – most don't work for our home but I want to share them with you. The Jake Arnold collection for Crate is amazing and is for sure one of the best recent finds as of late. I wish we had a perfect spot for the pleated chair or sofa, but we're all set. The lighting is priced well and so beautiful, too.
I have a couple things that fit but it's getting rough, and my feet and calves are already swollen. So…I splurged on some sandals and bought another nap dress to wear postpartum. I caved and bought a maternity sweatshirt (on sale) from GAP, too.
A few recent finds for the house
I ordered a second lamp for Margot's room along with 2 new nightstands, and a lamp for Kate's bedroom dresser. There are still a few things to figure out for the nursery but his wallpaper is here and getting installed this week! Progress. It's probably time to move the crib and glider out of Kate's room. She's really excited for her play table and chairs. And now Margot wants a desk or table for her room.
This post contains affiliate links. If you purchase something using my links, I may earn a small commission at no cost to you.