Our Bathroom and The Softest Bath Towels (That Actually Stay Soft)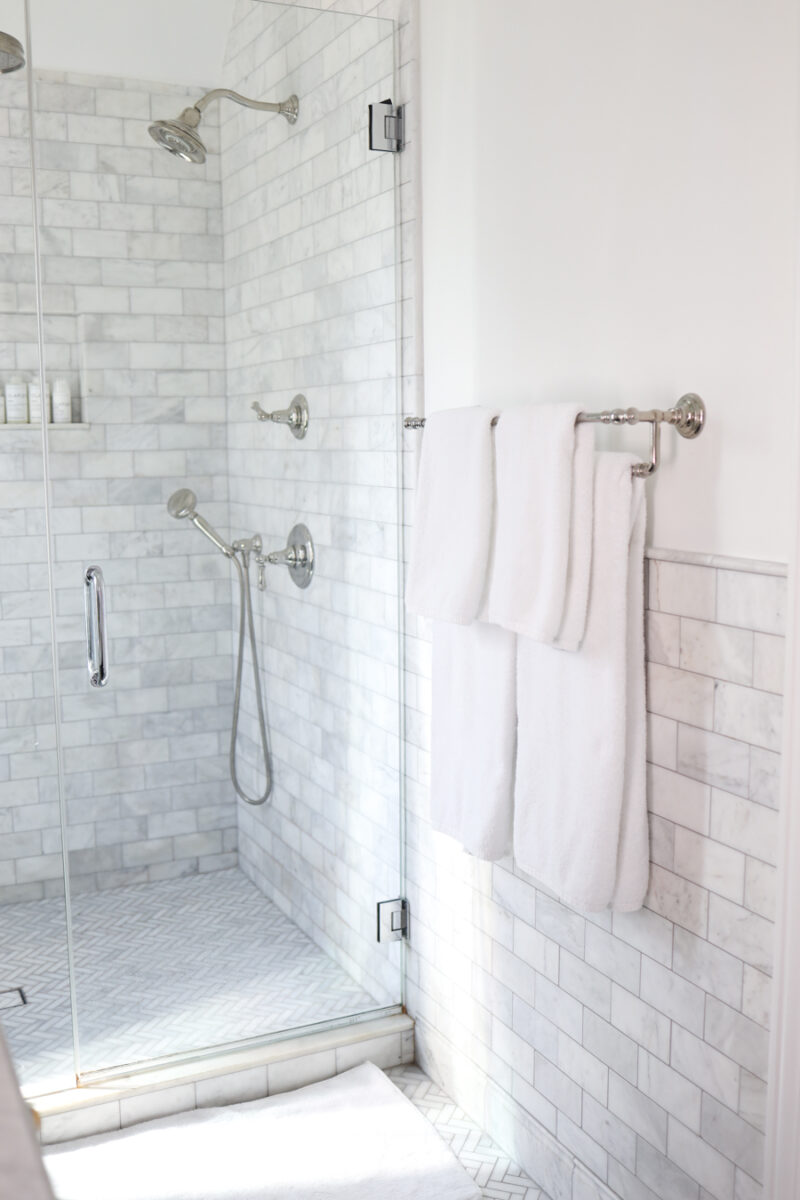 Years and years ago, I remember reading that nice towels were the first thing Oprah splurged on, and I couldn't help but think how nice nice towels are. There are few simple pleasures better than getting out of a hot shower and grabbing a soft, cozy bath towel. I think a towel warmer might be a must in our next home, because that sounds like the next logical upgrade. A thin, rough towel will really kill that relaxing spa vibe.
Our bathroom has been done for almost two years and I've still yet to photograph it. The last year, yellow drip marks covered the walls and we finally had it repainted, so it's ready. More photos and details coming soon. I've said this a few times, but you never know what will resonate with people, or what they'll have questions about. Two of the most-asked about items in my home? Bath towels and pillows. I'll photograph everything and share all the details of our bathroom soon, but for now, want to focus on our super-soft bath towels that actually stay soft.
Serena and Lily's Sonoma towels are soft and luxurious, and feel like a true spa towel. We've been using them the last five months, and they're still soft. This post is in partnership with Serena and Lily, but I could have written about anything (and we have a lot of Serena and Lily), but chose They absorb water really well, dry quickly, and the most important detail: they stay soft.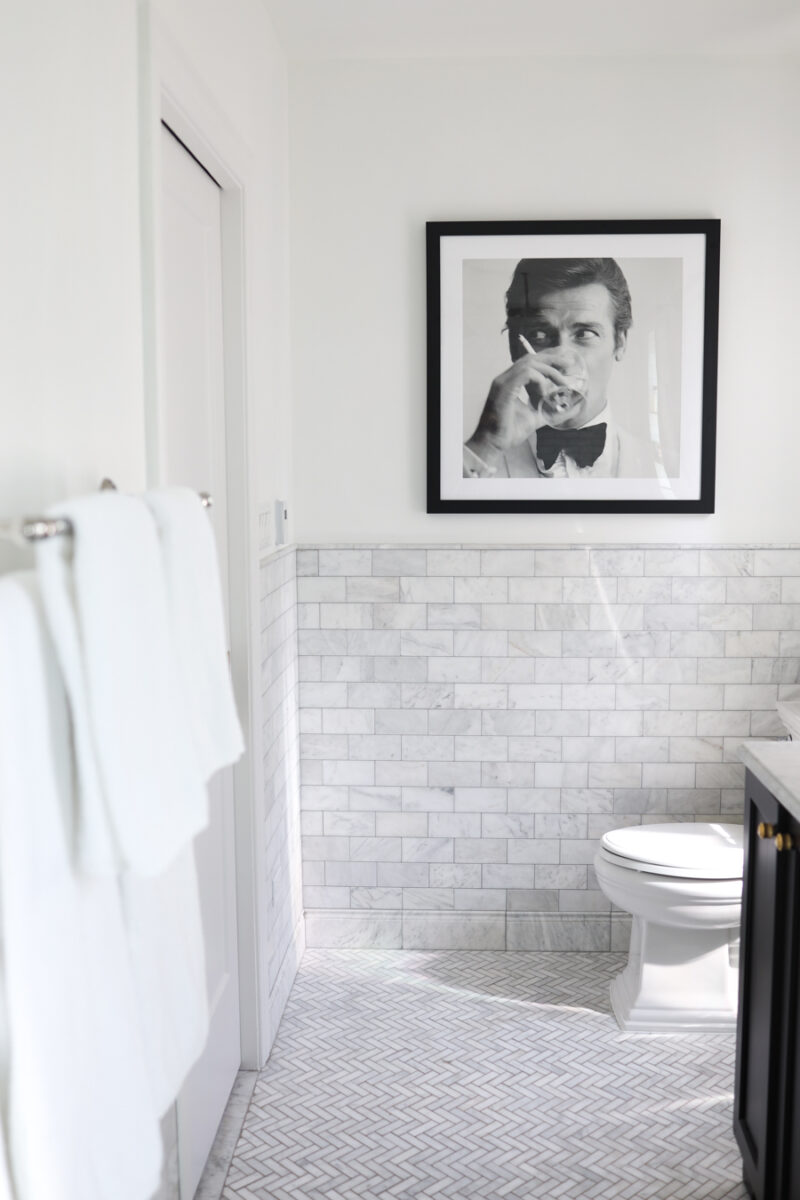 These towels are priced really well for a luxury bath towel, especially when you consider the quality, and they will last. They come in a towel or bath sheet, but because bath sheets are too big for our towel rod, we use the standard size. If you're someone who actually knows a thing or two about towels, I feel it's important to note that they're 600 gram weight. And if you're someone who cares about the planet like I do (really hoping that's everyone) they are Oeko-Tex certified, which means they're they're eco-friendly and free from harmful chemicals.
I do have a tip for keeping towels soft and am not sure if this is a basic tip or not, but I take our towels out of the dryer when they're just a little damp.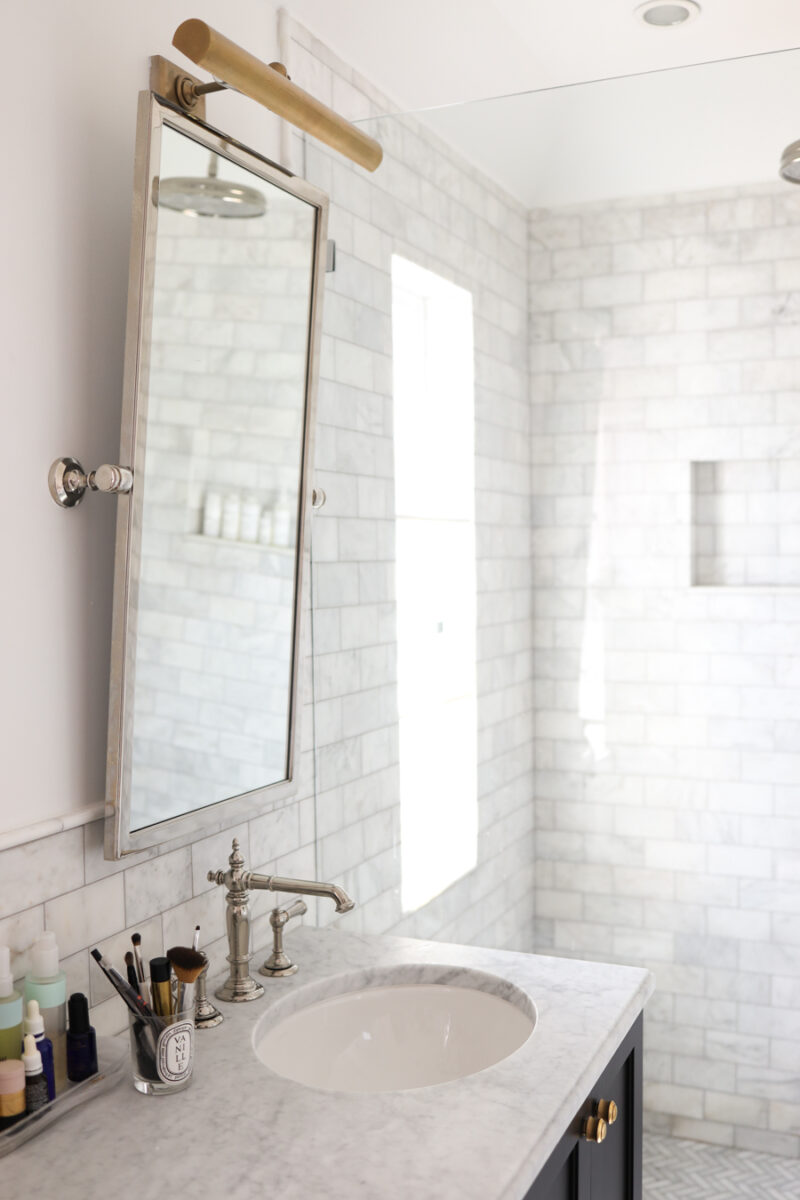 Some more favorites for the bathroom from Serena and Lily