Recent Purchases: What I Bought in September
Changing seasons, growing babies, and a big one…the sale of my company. I bought a classic watch that's been on my list for a while now. It was a splurge, but the sale felt like the time to do it. And we can't forget our biggest purchase. 😍 Here are …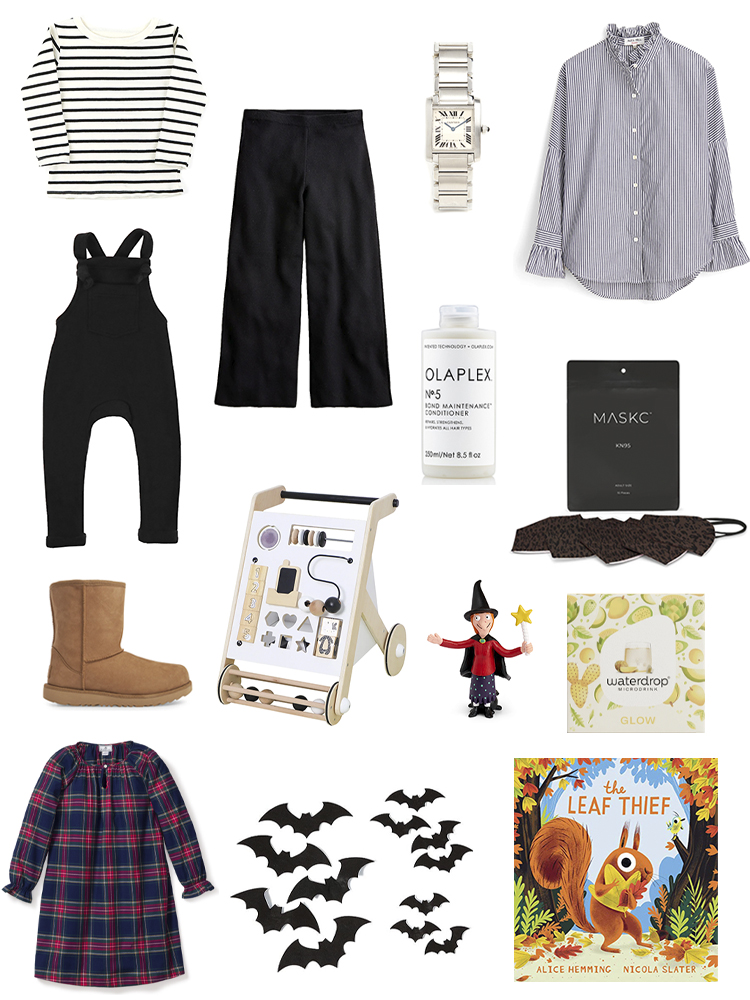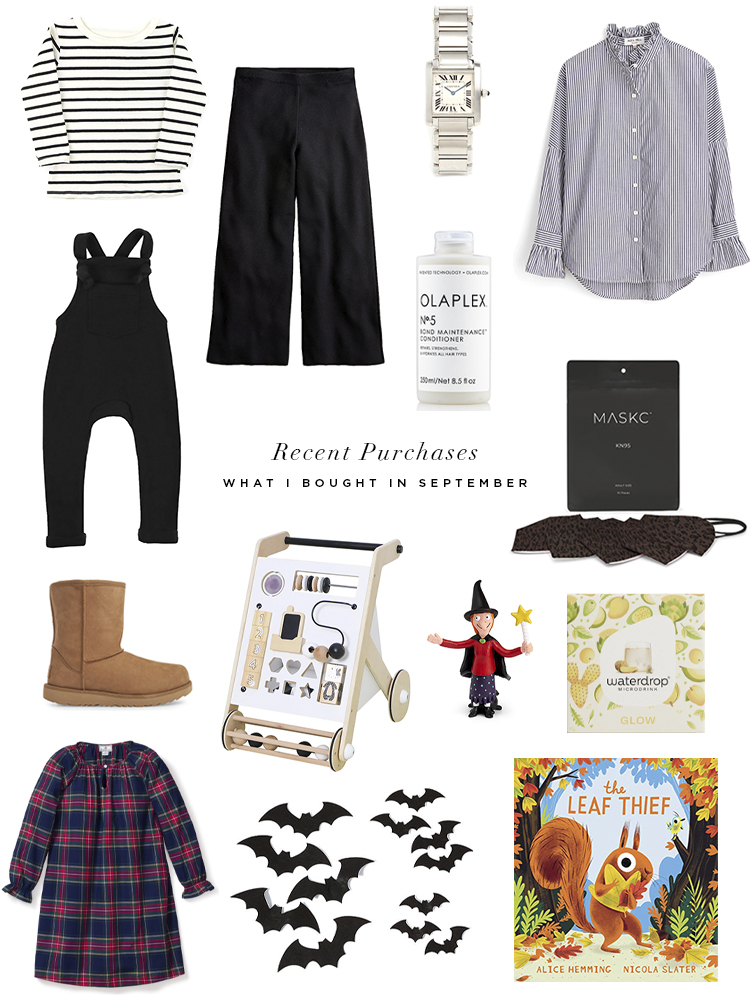 Changing seasons, growing babies, and a big one…the sale of my company. I bought a classic watch that's been on my list for a while now. It was a splurge, but the sale felt like the time to do it. And we can't forget our biggest purchase. 😍 Here are my recent purchases: what I bought in September.
Recent Purchases: What I Bought in September
Striped Button Down
My friend Amy Stone (@amy_stone on isntagram – follow her!) shared this in stories and I bought it immediately.
Wide Leg Sweater Pants
They feel like sweats but look like real pants, and they're on sale right now.
Tank Francaise
I wanted to commemorate the sale of my company with something timeless that I'd have forever.
KN95 Masks
I needed some more KN95s for errands (like cloth but sometimes prefer these) and really like this design.
Conditioner
I have been using this for years. It's clean and works so well.
Natural Water Flavor Tabs
My friend Jess Keys raved about these so I had to try them, and they're worth the hype. I was barely drinking water before waterdrop and am now drinking 60 oz a day. It is a game-changer. Excited to work with the brand this month! Use code MOSS15 for 15% off.
Felt Bats
After using cheap paper bats the last two years, I decided to upgrade our Halloween Bats. These felt bats are so nice in person!
Walker
Just a mom trying to help her toddler along, and this walker is sturdy and cute. She loves it.
The Leaf Thief
Such a sweet book for fall
Room on the Broom Tonie
My 3 year old is unreasonably obsessed with this tonie
Family Christmas Pajamas
Placed this order early but didn't want to miss out
Boots for Margot
it's that time of year, and Margot always loves her Uggs.
Overalls
I love this small organic brand. The pieces are so cute and cozy.
Striped Tee
This striped tee is darling, isn't it?