On My Mind This Week, 2.14.2022: Habits, Recent Finds, and What I'm Up To This Week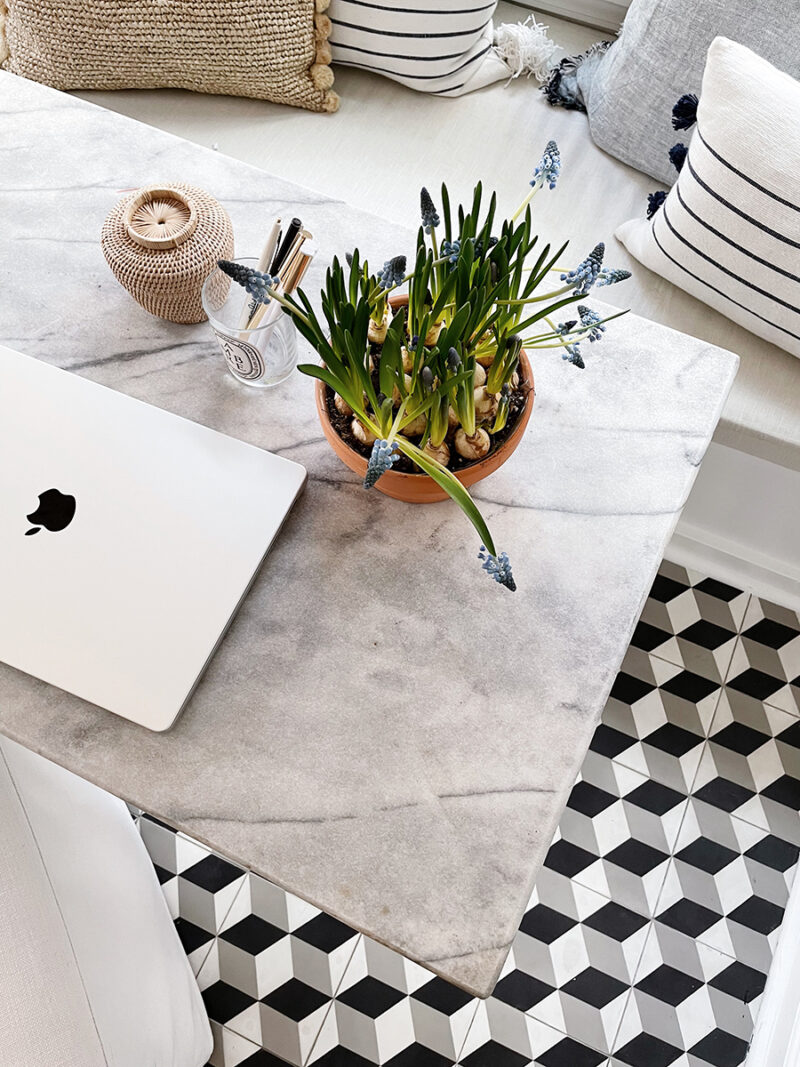 Happy Valentine's Day! I am getting a very late start to my day today, so let's get to it.
On My Mind This Week 2.14.2022: Here's what's happening this week
Thoughts on changing/washing clothes after errands / before getting in bed
Ok, so this is VERY interesting to me, and after posting on social, wanted to share more about this one. I asked if you change when you get home, and if you will sit on our couch or bed with outside clothes. Most said couch is fine and depending on the outing, I would agree, but no chance I'm sitting on my bed, or getting into bed without showering. Treatment obviously changed how clean I want the house – Margot is fine now, but there were points where she could have gotten sick from our home. I know our clothes aren't covered in c*vid, but I like to keep our furniture clean. I'm not afraid, but why not keep dirty clothes off our furniture?
If I run a quick errand, I'm not changing and will sit on the couch but not the bed. If I go to the doctor or sit down anywhere, I'm changing. And if the girls go to the park, they're definitely changing their clothes. I'm not putting clothes on and sitting on my bed again, and I always (always) shower before bed. I think it's gross not to. We sleep on our sheets for a week (wash them weekly), and if we're clean when we get into bed, our sheets feel cleaner.
No shoes in the house. I steam our floors every day or two, and just like things clean.
A work shift
It's surprising how different things have felt after adding LTK and my newsletter to the mix. I have been enjoying my newsletter so much more than I ever could have imagined. It's been a place where I can share the things I don't want to share on social or even on my blog. And it's such a nice way to stay in touch with all of you. As a result, I've been able to step back from IG a little more, which feels so, so good. We all need that from time to time. My email subscriber list is a tiny percentage of my IG followers, but it's so nice to have this little thing that is just mine and not completely public (the way that social is).
A special outing with the girls
Our oncology team gave us the ok to do some indoor (masked) things with Margot, so we took her to the aquarium this morning. The mandate is lifting soon, so now's the time to squeeze these things in. Over the last few years, I've started to feel anxious around people I don't know, especially when they're not properly masked, but this felt good! Masks and proof of vaccination are required, so that felt huge. We got there right after the doors opened and had a ton of space. She was so happy! I wish we could have brought Kate, but she's too young for a mask and that's not a risk I'm willing to take.
We will get to take both girls to a children's museum soon since they offered to open up early for us! I'm excited to take both girls, but am especially excited to see Kate get to do something since she hasn't really been able to go anywhere.
Running errands (until I can't)
Once the mandate lifts, doors will close for us again, so I decided to take our oncology team's advice and do a few things while I can. was so nice to pick some flowers up, but I'd be lying if I said it felt good to be there. The potted arrangements were in the $10 range and are so beautiful. I wish this wasn't the case, but I feel pretty anxious when I'm out and about now, and it's heightened when I see people who aren't properly masked. It is my hope that things will feel normal again someday.
Our (old) house
We made some changes to the office and it's feeling pretty good in here. Our pantry ceiling also caved in (stupid snow and ice – we're having the roof fixed this week!). I'm still team old houses. We've had so few problems with our house, and this is really so minor. They just don't make them like they used to.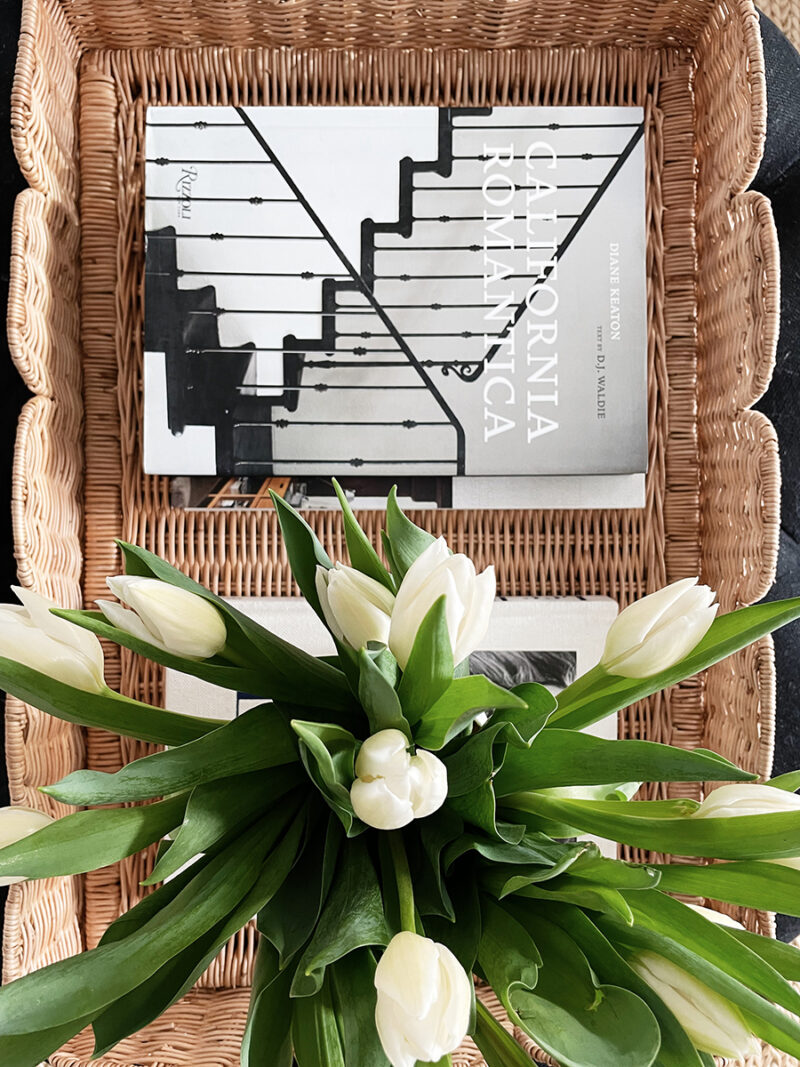 Workouts
I did the peloton 3x last week (that might be a record for me 😬 ) and actually enjoyed my first bootcamp class. I'm going to try Peloton yoga, and if I like doing that, will cancel CorePower since I don't need two subscriptions.
The girls
This Minnie Mouse jogger set is $15. It's so soft – the girls love it! I got this set for Kate (on sale for less than $20) too, and a few things at H&M. I also splurged and got this for Margot and this in pink for both girls.
Kate has evolved into such a little person lately. She loves cars ("beep beep!") and pretending to talk on the phone ("yup! yup! helloooooo!"). Oh, and she now says "hi baby" when she sees me since I always say that to her. She's been helping finish songs, loves to snuggle, and is just such a love bug. Both girls have been loving the Olympics. Kate kept saying "woah! wow!" and Margot wanted to know if all that skating made everyone tired. 😂
It seems surreal that my girls will be two and four this summer. These ages are so fun, and I can't wait to enjoy the summer together.
I forgot how sweet the 18-24 month stage is.
And to everyone that says two is awful, I loved it. This is bittersweet (or just sad) but I'm looking forward to experiencing life with a toddler without cancer treatment. There was still so much joy with Margot, but there was a cloud over us in the form of chemo, hospital stays, and weekly trips to the oncology floor. It was very bittersweet, and I hope experiencing the next few years without all of that will feel healing.