Moving and Packing Tips That Will Make Your Next Move Easier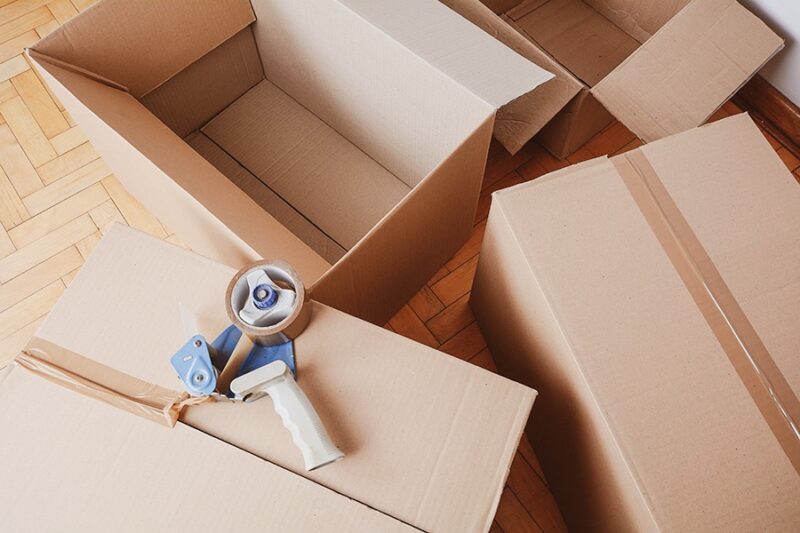 It's been a while since I've moved to a new home, but over the last decade, I've lived in 5 apartments, 1 condo, and 1 house, so I know a thing or two about moving. I don't have any plans to move in 2020, but since this week marks 11 years in Chicago (you can see my apartments here). Today, I want to share moving and packing tips that will make your next move easier.
Moving and Packing Tips That Will Make Your Next Move Easier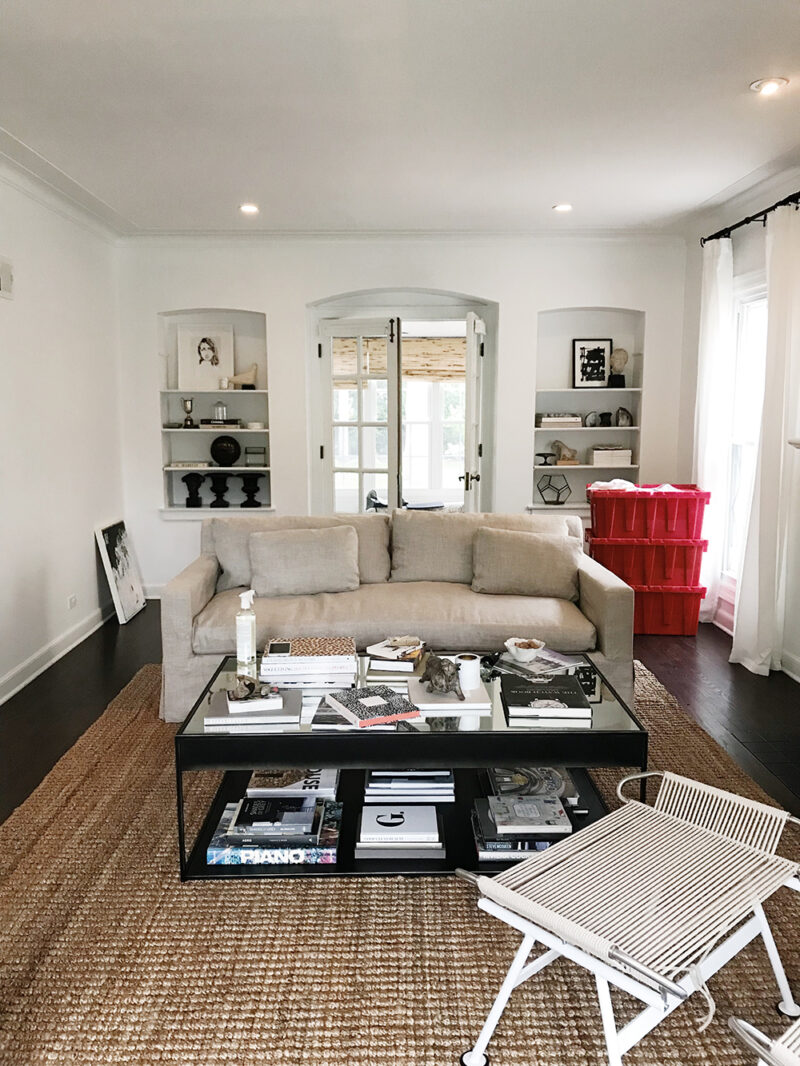 Moving and Packing Tips That Will Make Your Next Move Easier
Get rid of everything
Dramatic start, yes? But really, moving to a new home is a fresh start. It's the perfect time to get rid of the things you don't need or use, which is probably more than you realize. From clothes to kitchen tools, if you haven't used it in the last year, but it in a sell or donation pile before your move. Start selling things off at least a month before you move, and donate the rest. You can arrange for a local organization to pick everything up, or plan a drop-off at goodwill or a shelter.
When I'm looking for a quick and easy way to sell clothes, I use ThredUp. I post a lot (both for free and for sale) on facebook marketplace, too.
Rent reusable boxes and set a pickup date
I used redibox for our last few moves – these boxes helped us save on packing tape and cardboard. The boxes came a week before my move, and (this is my tip for getting things unpacked quickly!) I scheduled the pickup within a week of our move date, so there wasn't the option to leave a few boxes unpacked for a month. Yes, it's a complete disaster and sort of rushed, but it's better to just get them out.
Label each box by room and contents
This seems like common sense, but when you have a half-a-dozen boxes that all say "kitchen" it can be a huge pain to find what you're looking for. I labeled each box by room, and then wrote a brief description of what was in each box below.
Pack a few days of essentials in an overnight bag
There are few things more annoying than looking everywhere for the skincare essentials, your shampoo, or clean underwear, so pack what you'd need for a few days away in an overnight bag. While you're at it, pack a "moving day essentials" box with everything you'll need the day of the move.
Pack your sheets and towels in a suitcase
Pack a set of (clean) sheets and pillows in a suitcase. It will make them easier to find, and there's no having to do laundry because your sheets were in a dirty box.
Pack hanging items on hangers
I do usually buy or rent a few cardboard hanging boxes to quickly and easily transfer clothes on their hangers. It's the easiest way to keep your closet in tact and will save you a lot of time.
Move larger breakables and your TV on your own if you are able
If your move is local, I recommend making a few trips with larger items on your own. I usually move lamps, anything valuable, and TVs since moving companies will often charge extra for a TV box.
Go through all of your food and make a grocery list in advance
This is the time to toss those old cans, spices, and other food that has expired. If you're moving to a new city, you might need to start from scratch. Make a list of everything you'll need in the weeks leading up to your move and place a grocery delivery for moving day, or the following day.
Schedule utilities, internet, and change your CC billing address
Once you have a move date, schedule utility service at your new home. You'll probably want things like water, heat, and electricity to be on. I always schedule internet the day of because not having internet would be sad.
Buy felt pads and furniture sliders
This will make configuring furniture much easier, and it'll save hardwood floors, too.