Life Lately March 2021: Exciting News for Our Family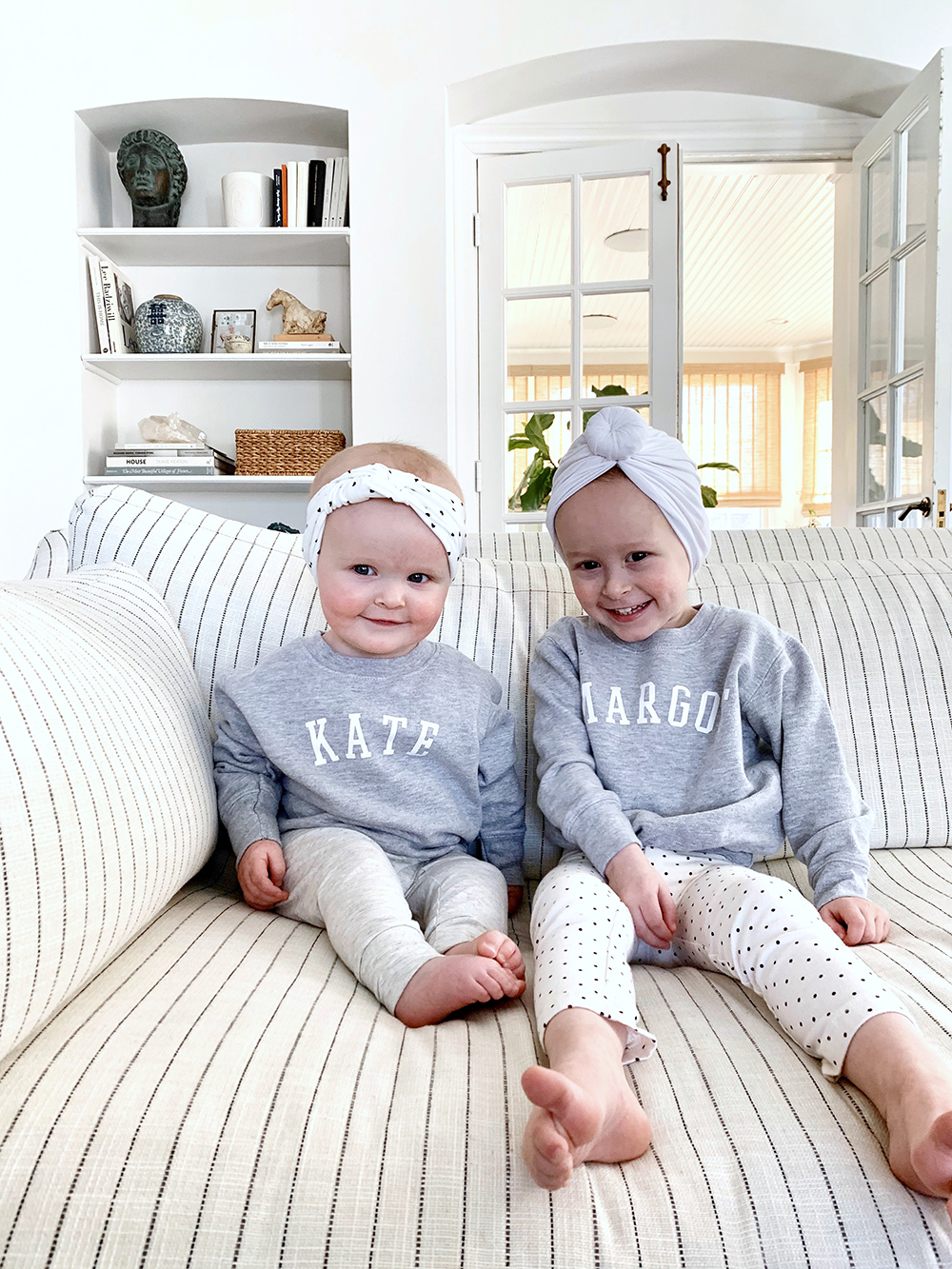 This month marked one full year at home and this past weekend brought a big change for family. It feels like we're getting so much closer to things finally feeling normal(ish) for us. Margot had a masked playdate outside with our friends boys for the first time in a year. It felt life-giving for all of us. She couldn't stop skipping and it felt so good to see her be a kid with other kids. Last night, Conor and I had drinks on our patio. We talked about how great she's doing and how far we've come. There's still a road but the future is looking brighter, therapy is going well, and I'm working on the worry and anxiety. Here's the latest life lately and some exciting news for our family.
Life Lately March 2021: Our Swing Set, Fundraising, and Exciting News for Our Family
We found a nanny!
After a year without childcare, we found a magical, vaccinated, isolated, unicorn of a nanny. Or my friend Shannon of Just Like Family did. And it should be said that we did pay for her services. Shannon knew the search wasn't going to be easy. Anyone with kids or any outside exposure didn't feel safe for us with the pandemic, so that ruled almost everyone out. I've been so afraid of COVID so we only really saw my in-laws when they isolate and a couple very isolated friends less than a handful of times.
How we found our nanny
But back to the nanny search. As I mentioned before, I want and need more time with my girls but also want to work, so part-time felt right for us. Getting mornings and at least one full weekday with my girls was important to me. This will allow us some much-needed time to work, time to organize the house, get things done, solo time with the girls, and time to ourselves, too.
The vetting process was amazing and saved us so much time.
She knows how careful we're being and was able to rule out quite a few nannies during preliminary interviews. We spoke with a total of four nannies and met two (masked) in person. Everyone was lovely but I was waiting for that "you're the one" moment. And then it happened. The way she introduced herself and the way she said hi to Margot was it – amazing energy. Maybe two minutes in to our FaceTime call I said something along the lines of "I probably shouldn't say this but I love your personality. I really like you." and she said something about me feeling like an old friend. I felt so cheesy but just knew, and she did too. She loved us and we loved her, and she accepted our offer that day.
I'm honestly excited to have her energy in our home and part of our family.
The last few months, work has been the one thing I've had that's just mine and I really enjoy it, but I don't have time during the day, so I'm at the computer until 11PM. So I'm hoping this means some more balance, more structure with blogging, more time to devote to growing Anecdote, and taking my nights back. I realize how lucky we are to be in a position where we can have childcare at home, and I am very grateful.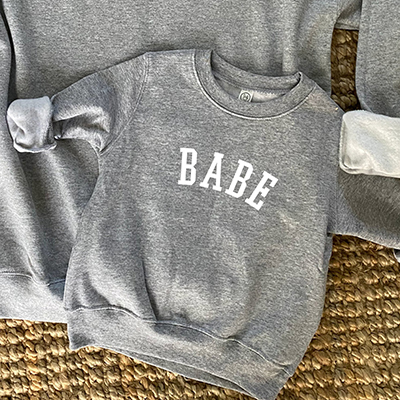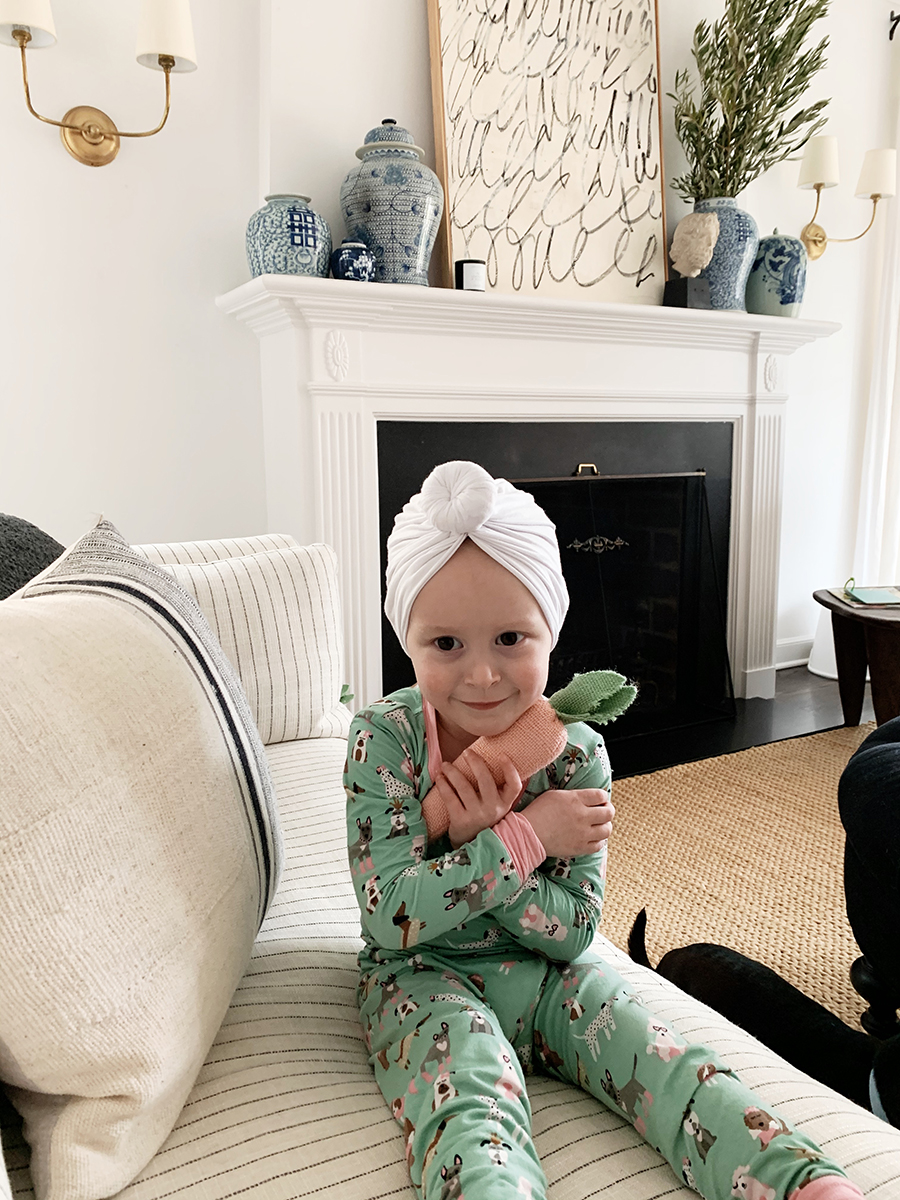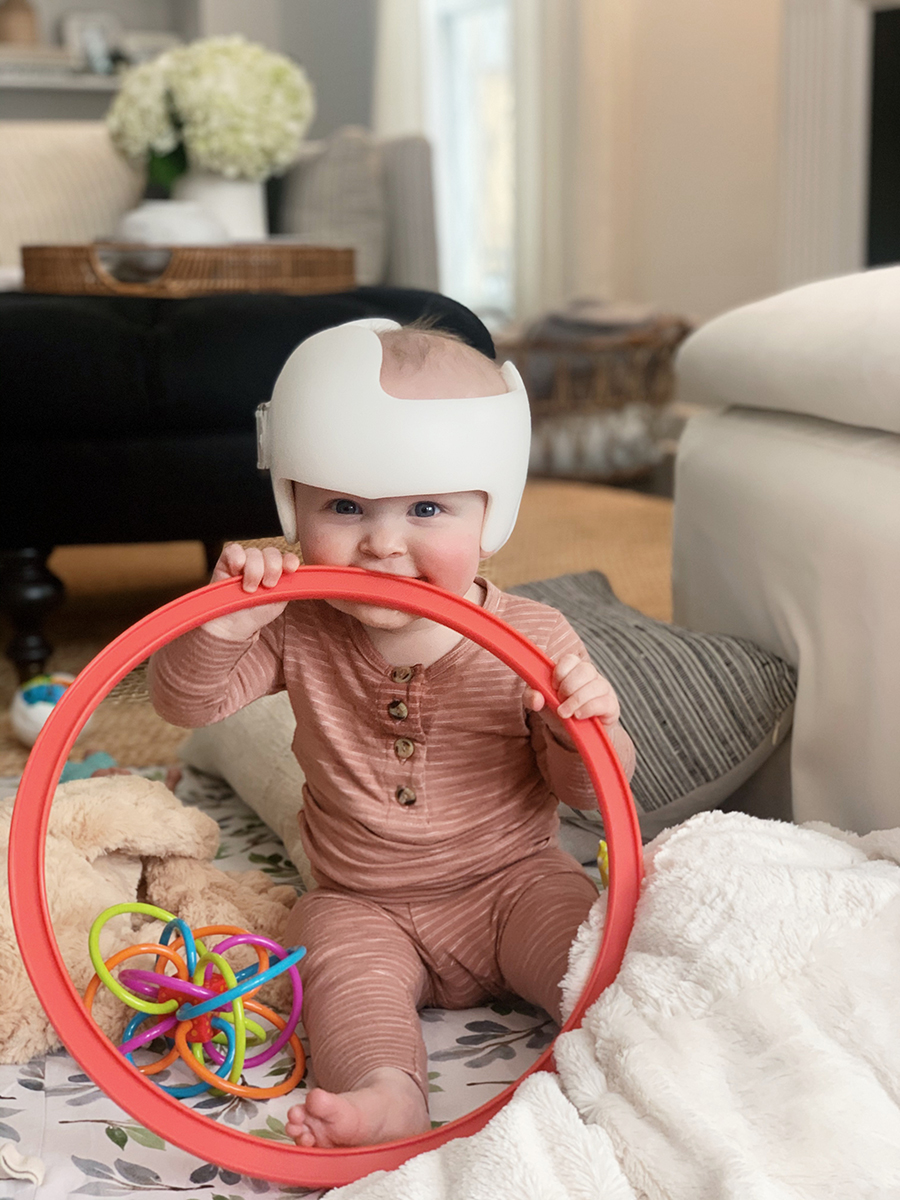 In case you missed it, we were featured on People Magazine's website. It means the world to be able to help raise awareness for childhood cancers.
My shop just got easier to search.
I'll share more about this soon, but we're doing something really exciting with our hospital (Lurie) that will have a big impact on families in treatment, and I have a couple big collaborations in the works to fundraise for Childhood Cancer Awareness Month this September. I was able to see samples for one this week! We've raised over $103,000 for our Lurie fundraiser and Alex's Lemonade Stand to date. Thank you to everyone who's helped us make that happen.
Kate is 9 months old! I'm a day late on her monthly photo but plan on taking it tomorrow.
The girls' swing set should arrive in June.
It was ordered through CedarWorks, and ended up being a birthday gift for the girls from their grandma. (Thank you, Mimi!). I customized it and based the design around Margot's PT needs and included a smaller slide and baby swing for Kate. Treatment slowed us down for almost a year, and she needs to build up some strength, so I put in steps, a ramp, and a little rock wall. I feel so fortunate that we can put this giant structure in our yard and that Margot will have something fun to do while Kate naps this summer. We might need to paint the flags pink since I showed Margot and she asked if we could "make it really pink." This has me so excited for summer in our yard.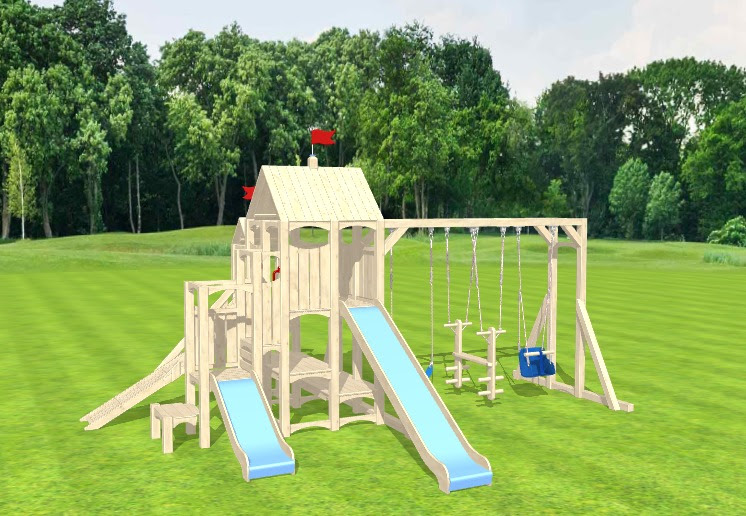 I am feeling so much less anxious than I was.
It's a mix of therapy, meds, warmer weather, and now, knowing we'll have a little of that "balance" people talk about, but life is feeling good. For the first time since leaving my company, I am feeling really good about leaving. At first, I was at peace but now, I know it was the best decision for me and my family, and that feels really good.