The Home Tour You Never Saw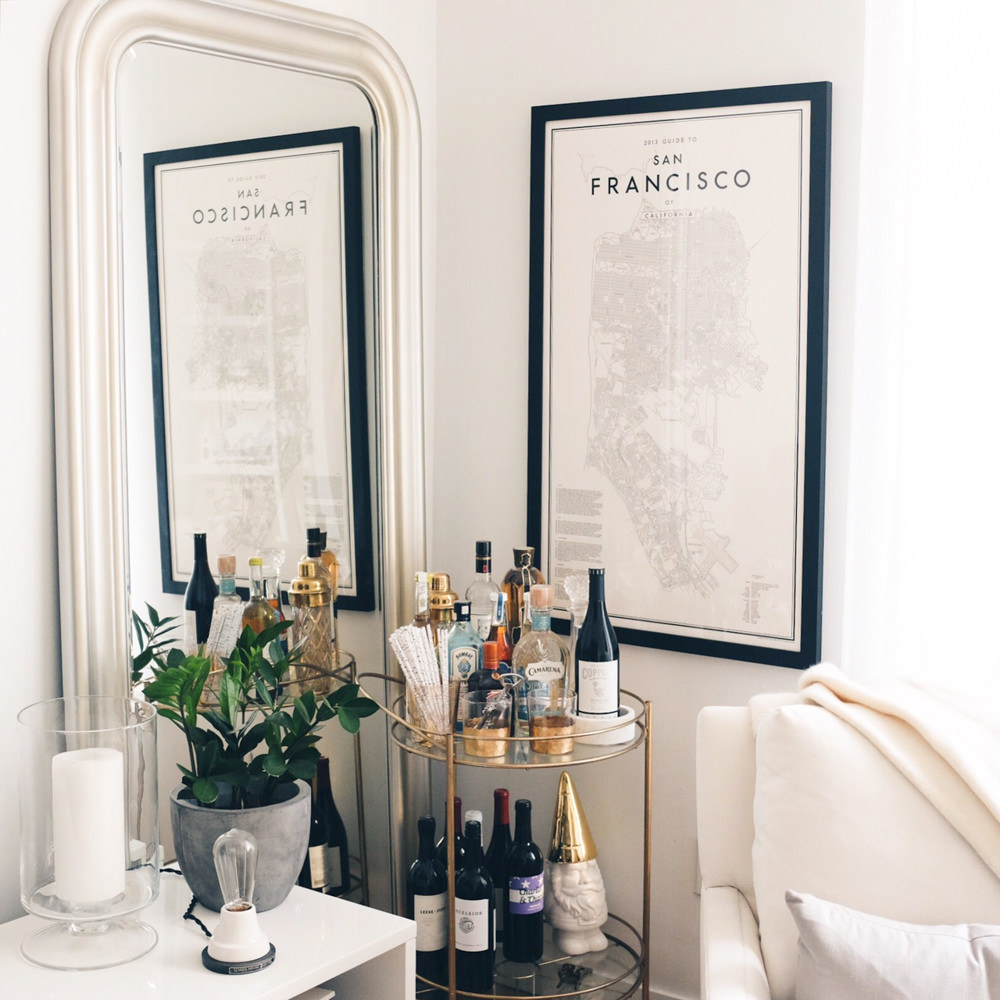 Last year, I moved into a small two bedroom apartment in West Town and stayed there for few months before moving into my current apartment. The small bonus room made the perfect home office. There wasn't a photo shoot or home tour, and most of the photos I have are awful. But I thought I'd share this little space since it's part of my story here in Chicago before moving on to my next home. The home tour you never saw.
The Home Tour You Never Saw
This apartment, like all of the homes that came before it, was found on Craigslist. It was a great little place–clean and updated with a slightly strange layout. I had to move things around a few times before settling on the right placement. There wasn't much of a chance to get settled. My current home fell into my lap just a few months after moving in. My only good photos are ones shot for features on The Everygirl.
But this place is part of my story here in Chicago, so here's a look at my 4th Chicago apartment.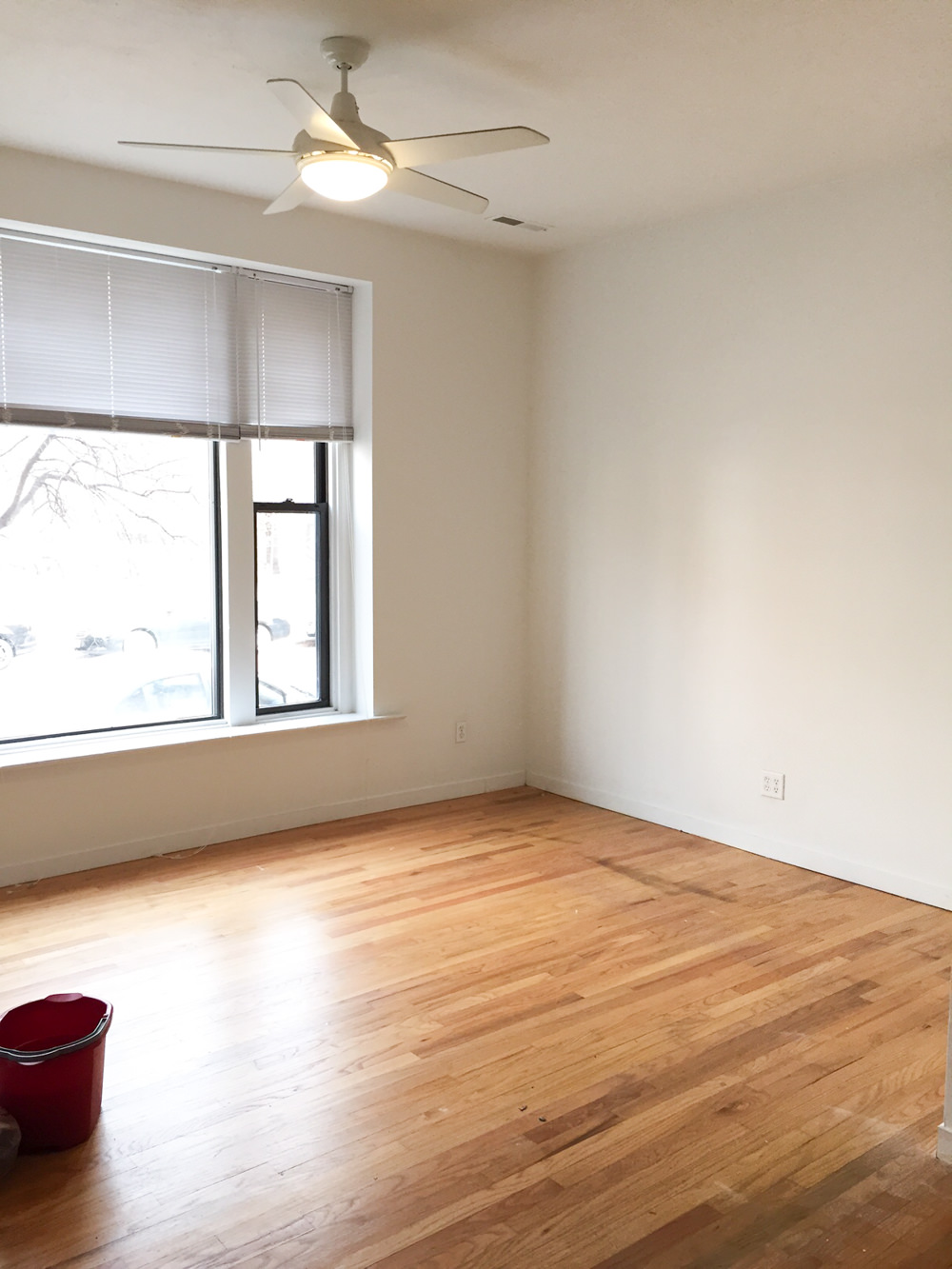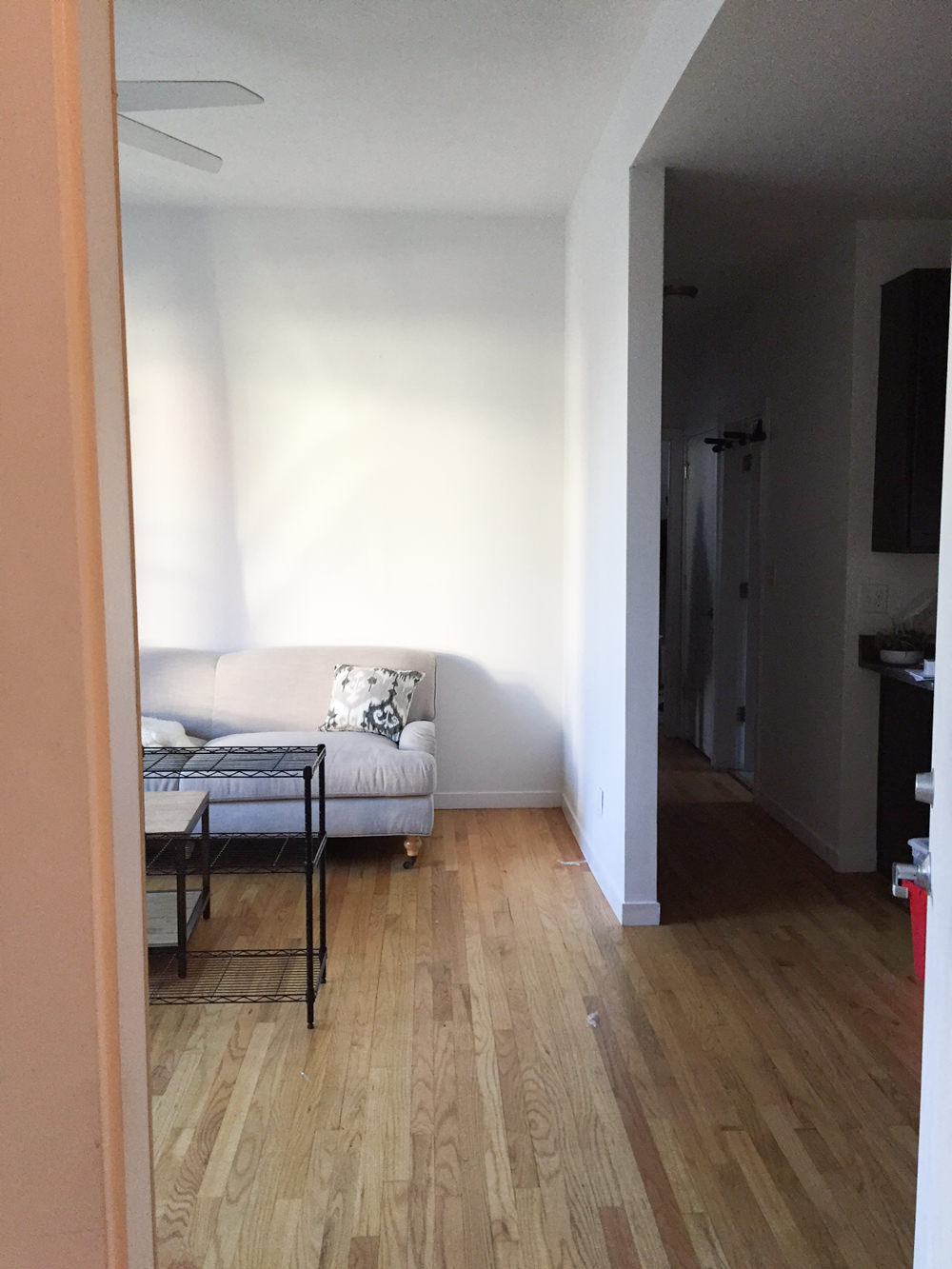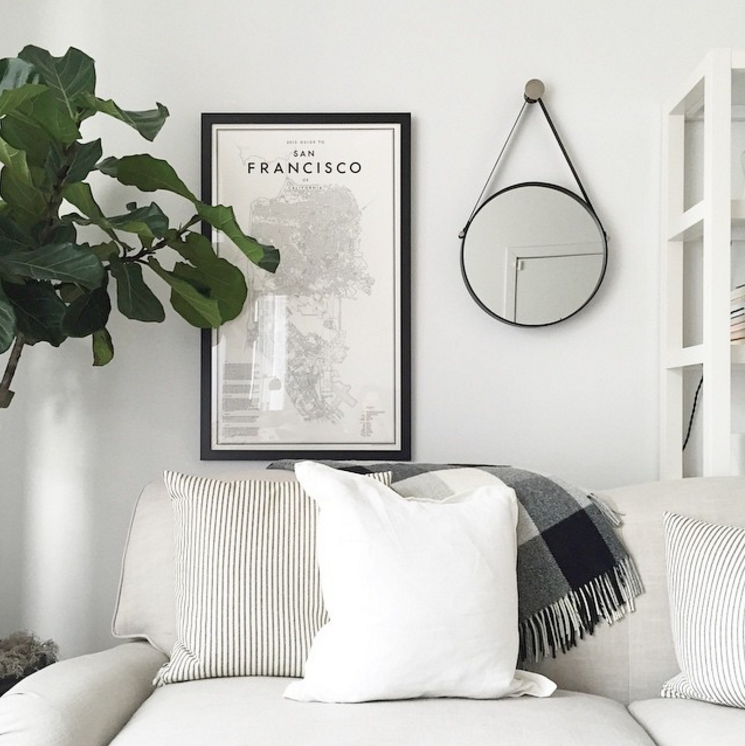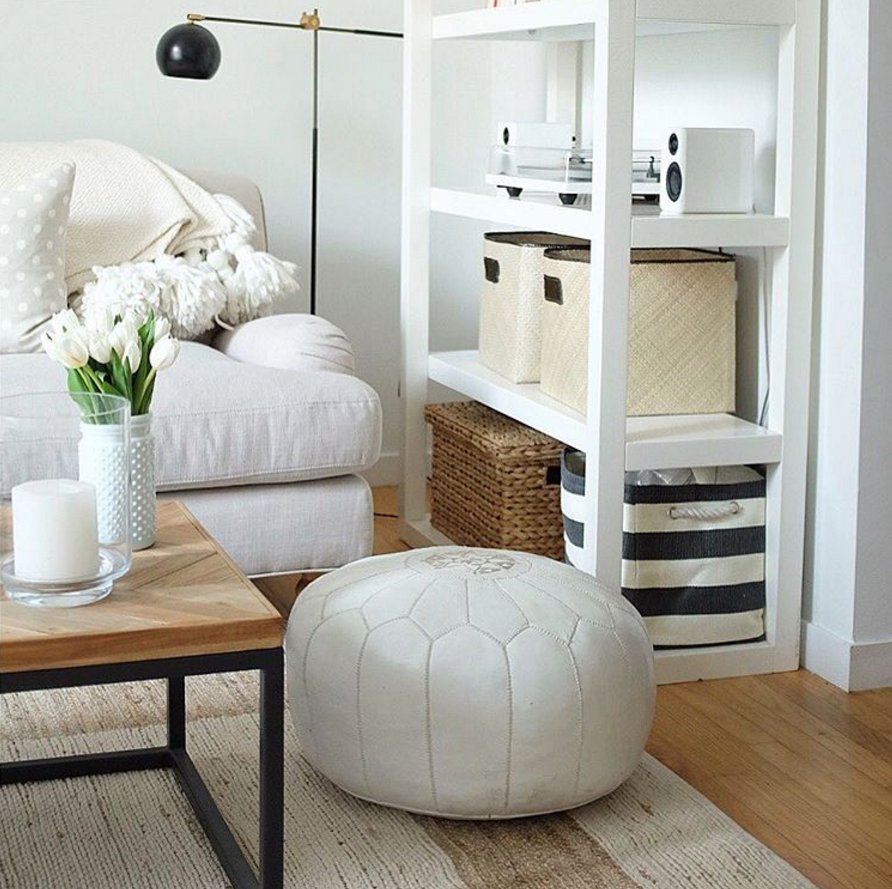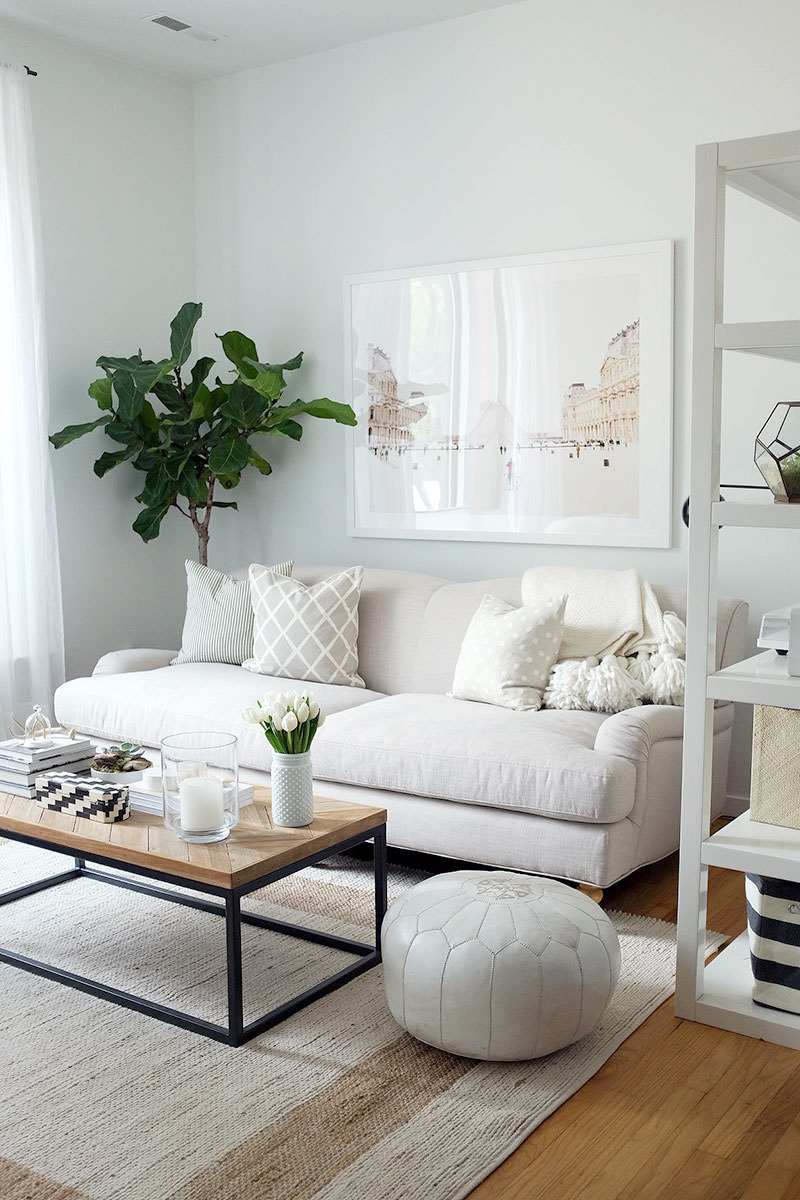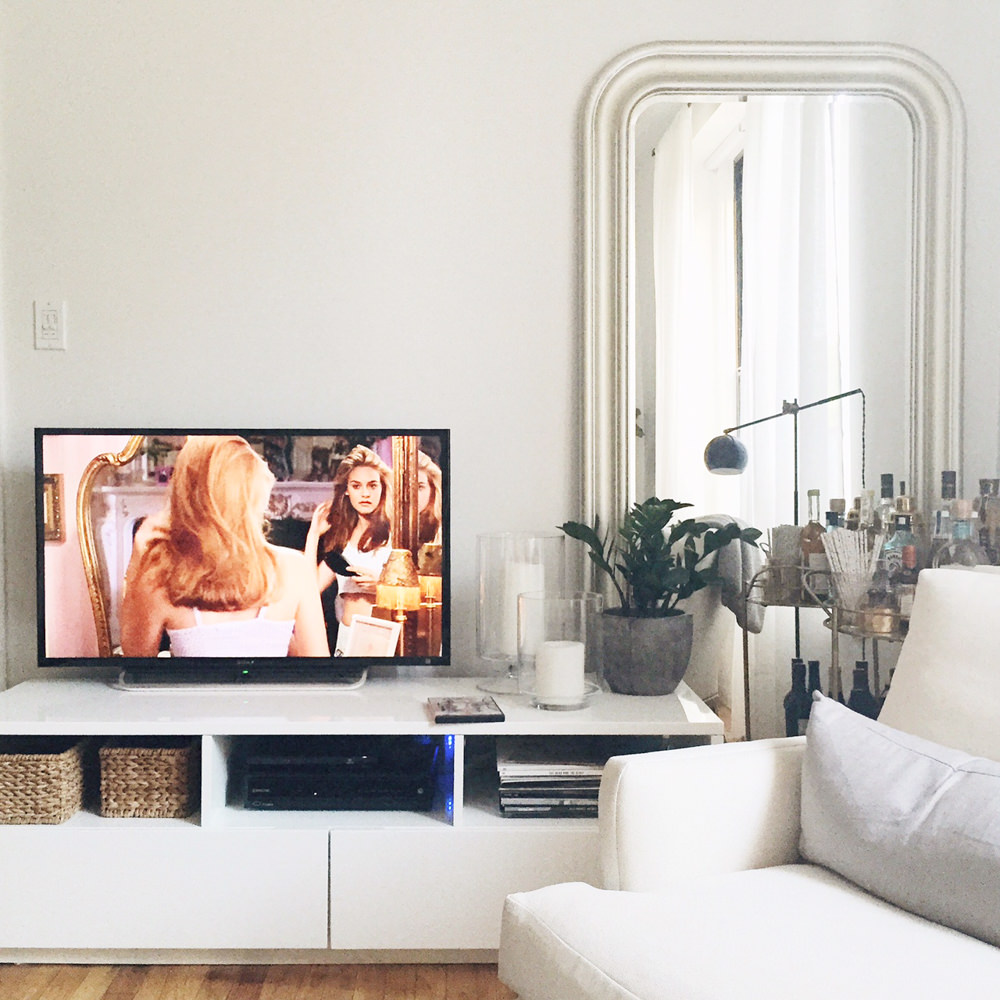 The Living Room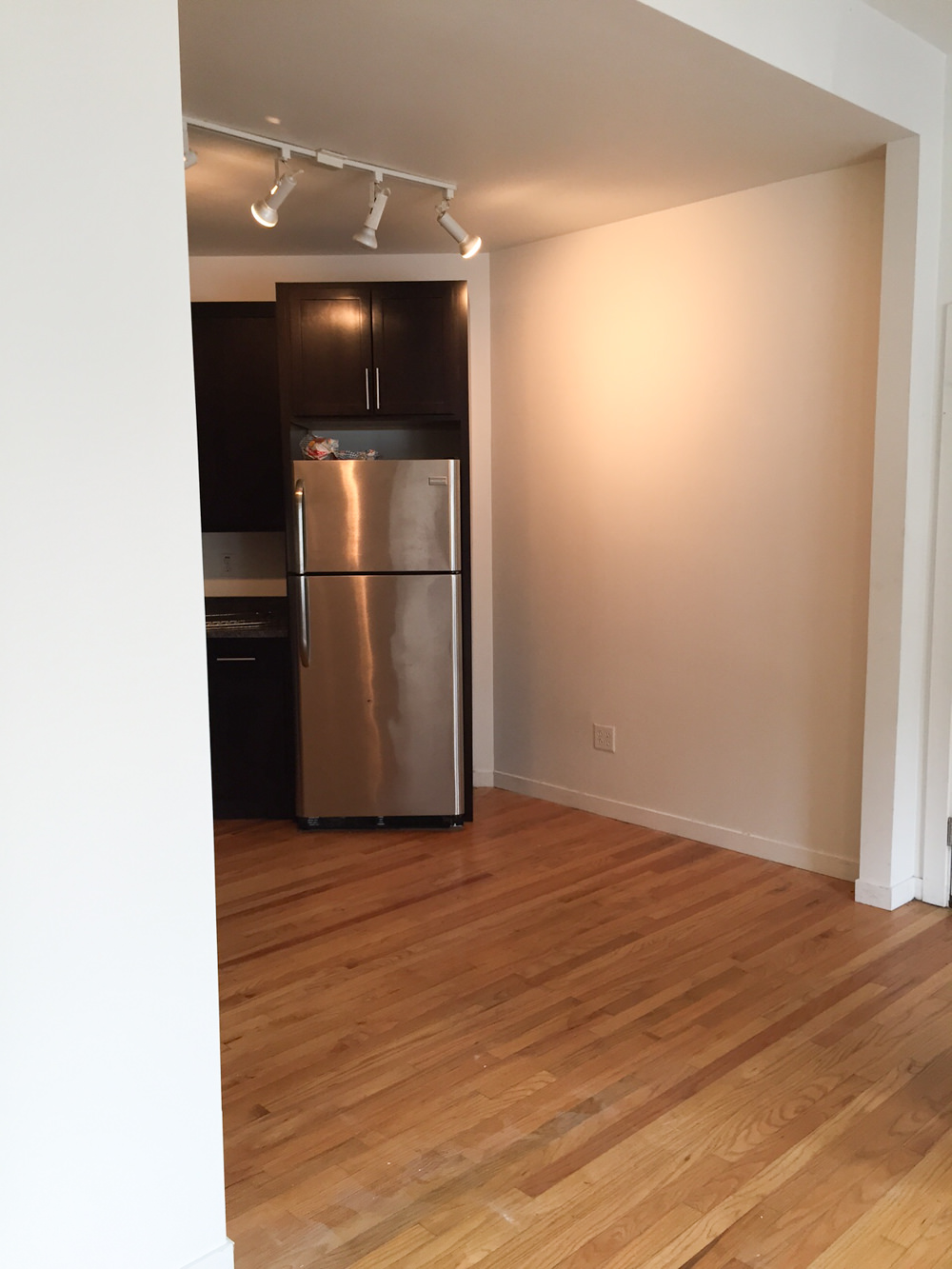 My tiny breakfast nook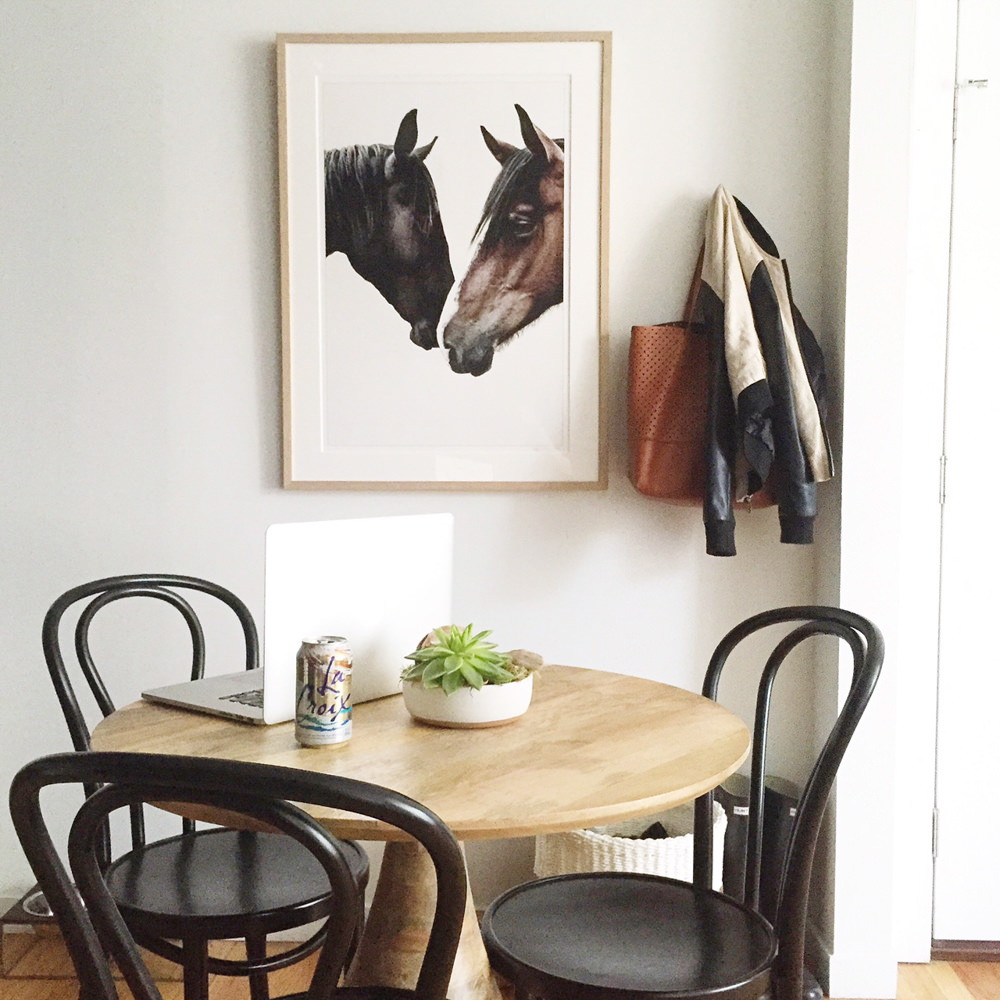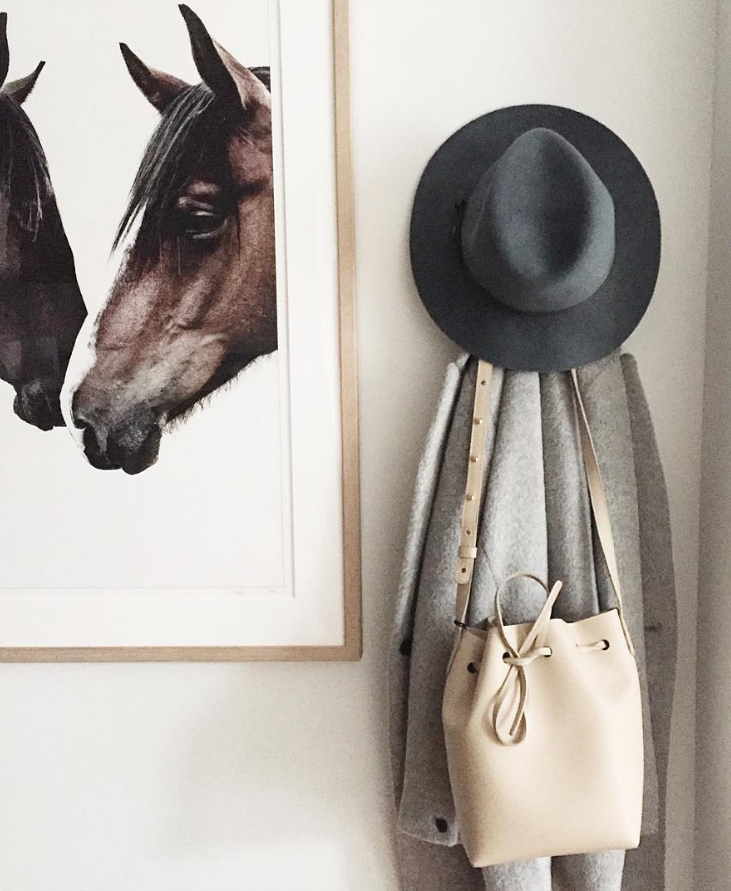 The Kitchen and Breakfast Nook
The kitchen was really nice for a rental, and the little area off to the right was perfect for a small breakfast nook.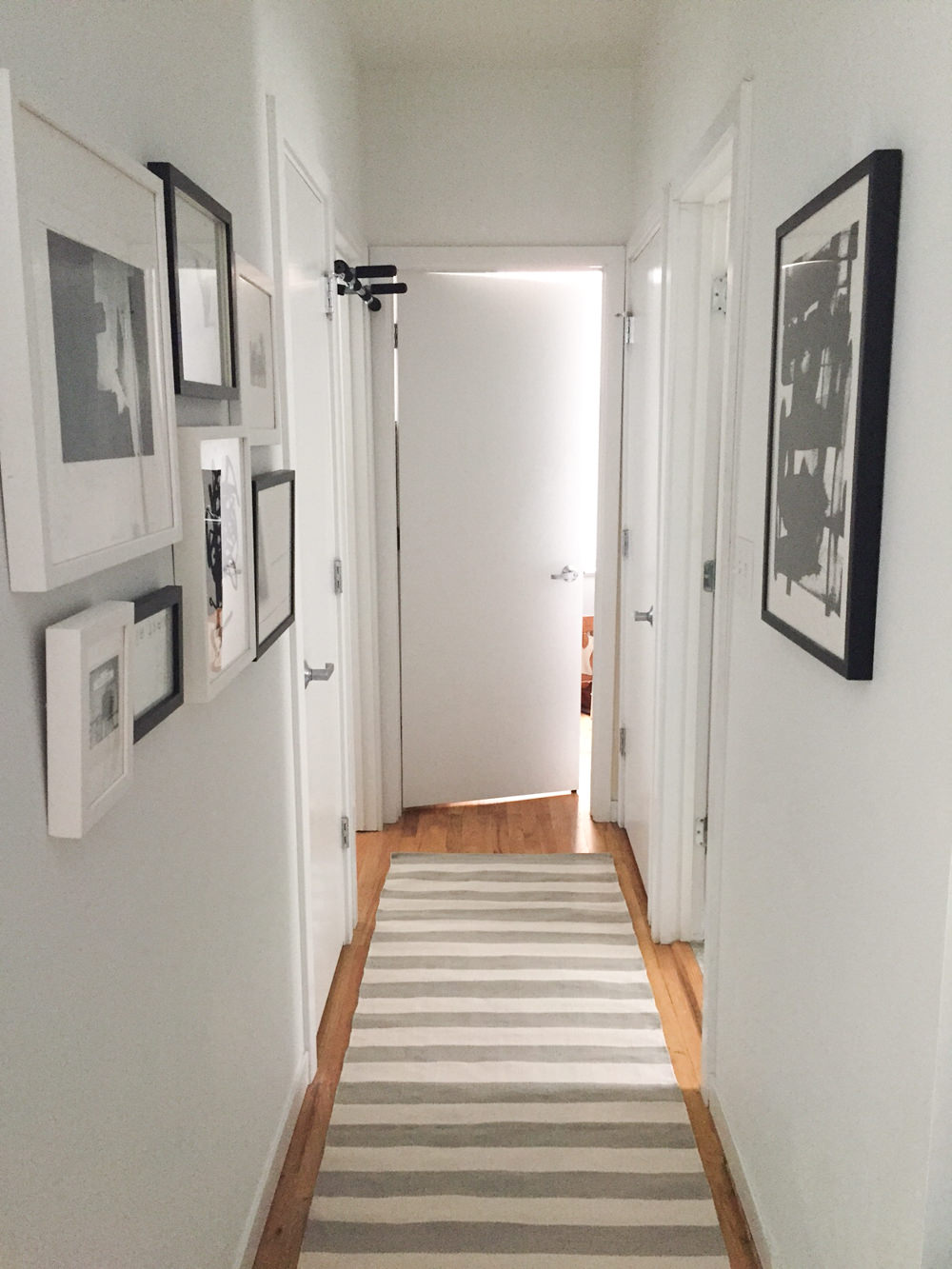 The Hallway
The art, striped rug, and pull-up bar (yes, it's mine) added a little something to this very blank canvas of a hallway.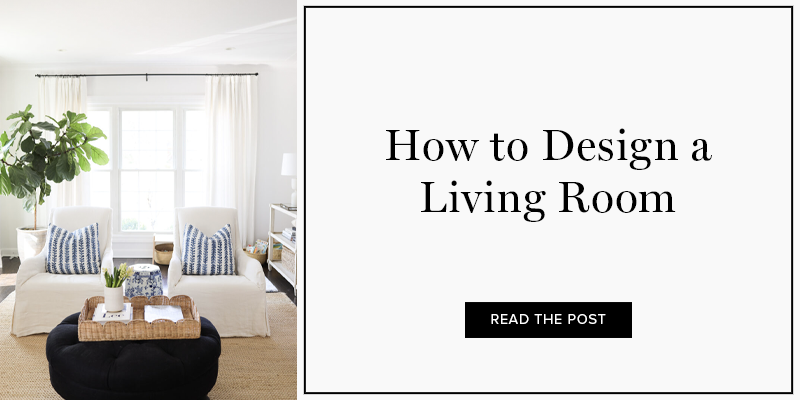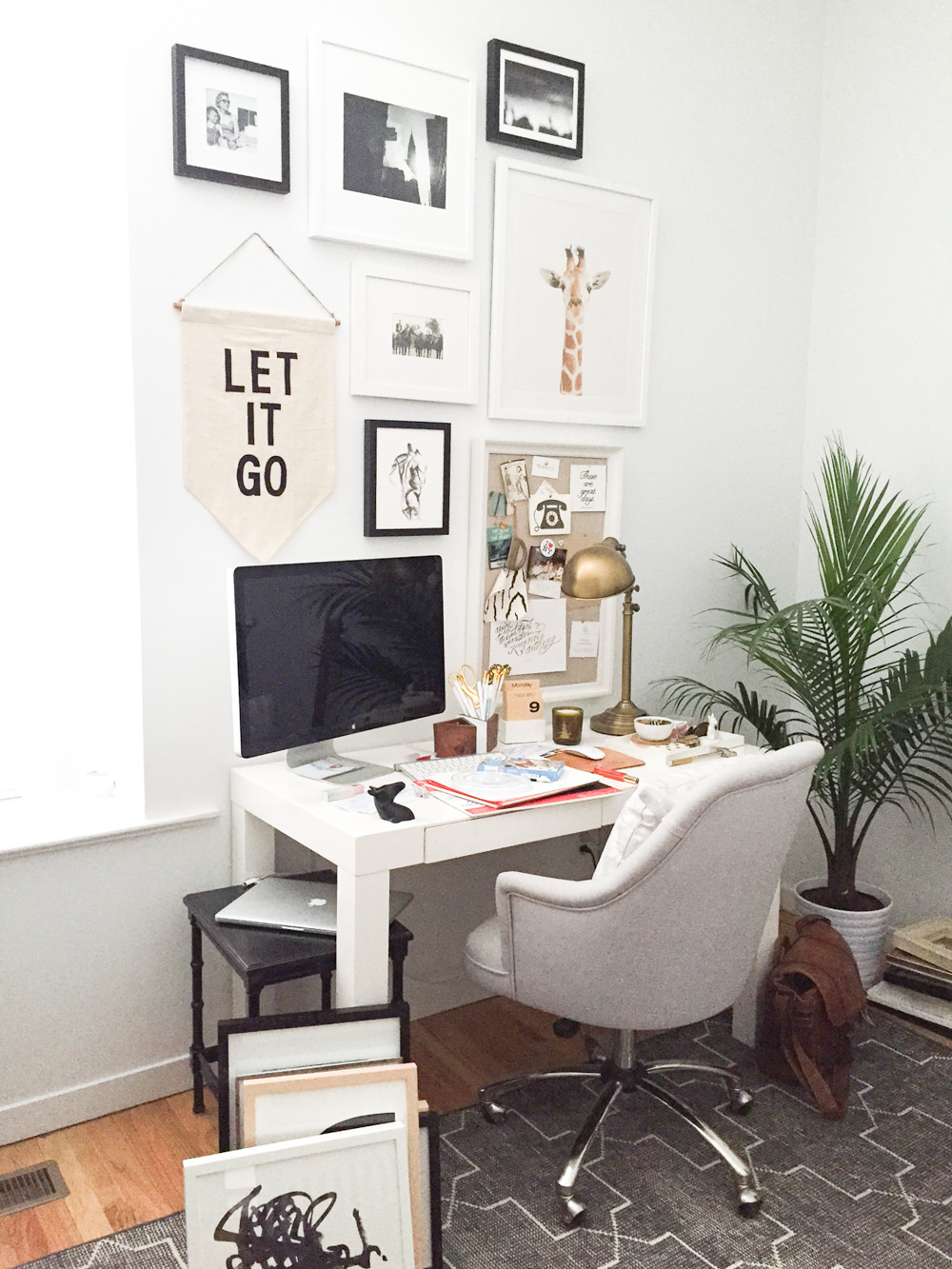 The Office
Gallery wall in progress. It all came down not long after it went up once I found my new place.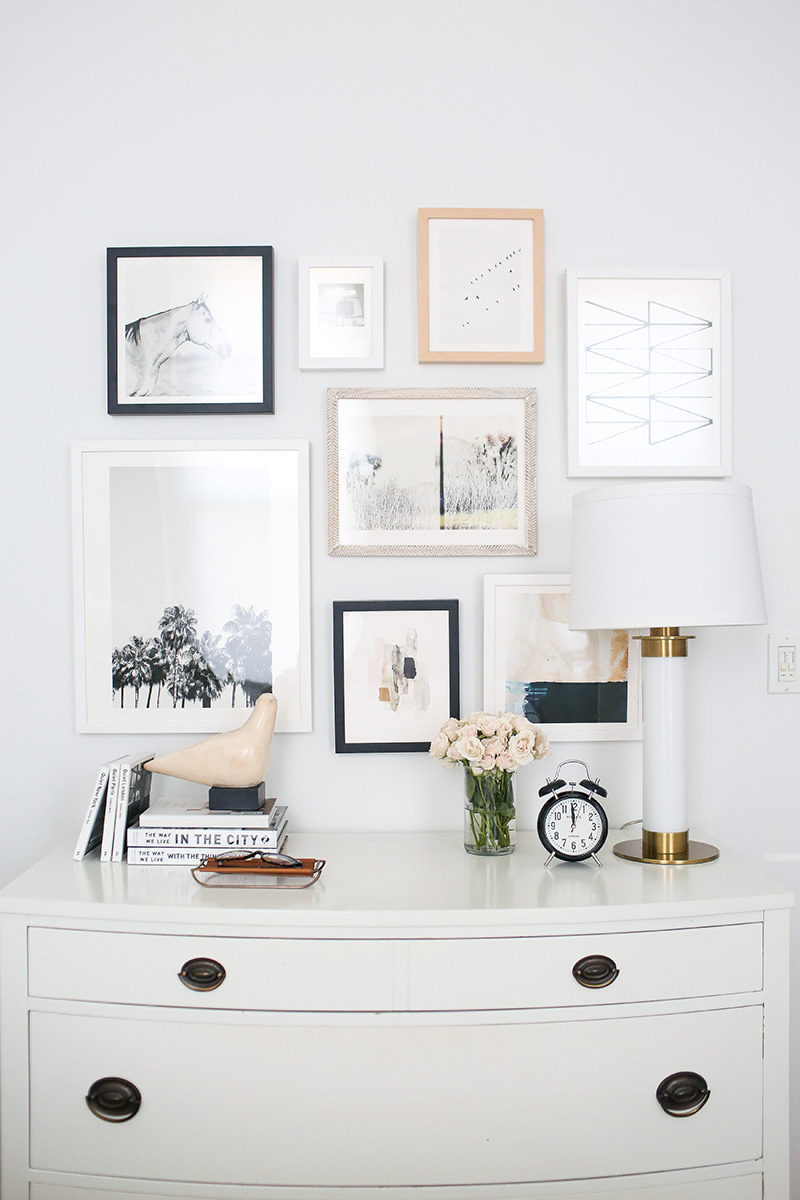 The Bedroom
My attempt at a gallery wall above the bed. This too, came down when we styled a story for Minted and one had to go up above my dresser. It looked so pretty that I ended up leaving it there.