What's On My Mind This Week: End of Treatment
What a week! Margot took her last dose of chemo on Saturday morning. We were finally able to have a birthday party for the girls since her fever protocol ended the following day. I had one planned before her port removal but was too nervous about c*vid or a possible …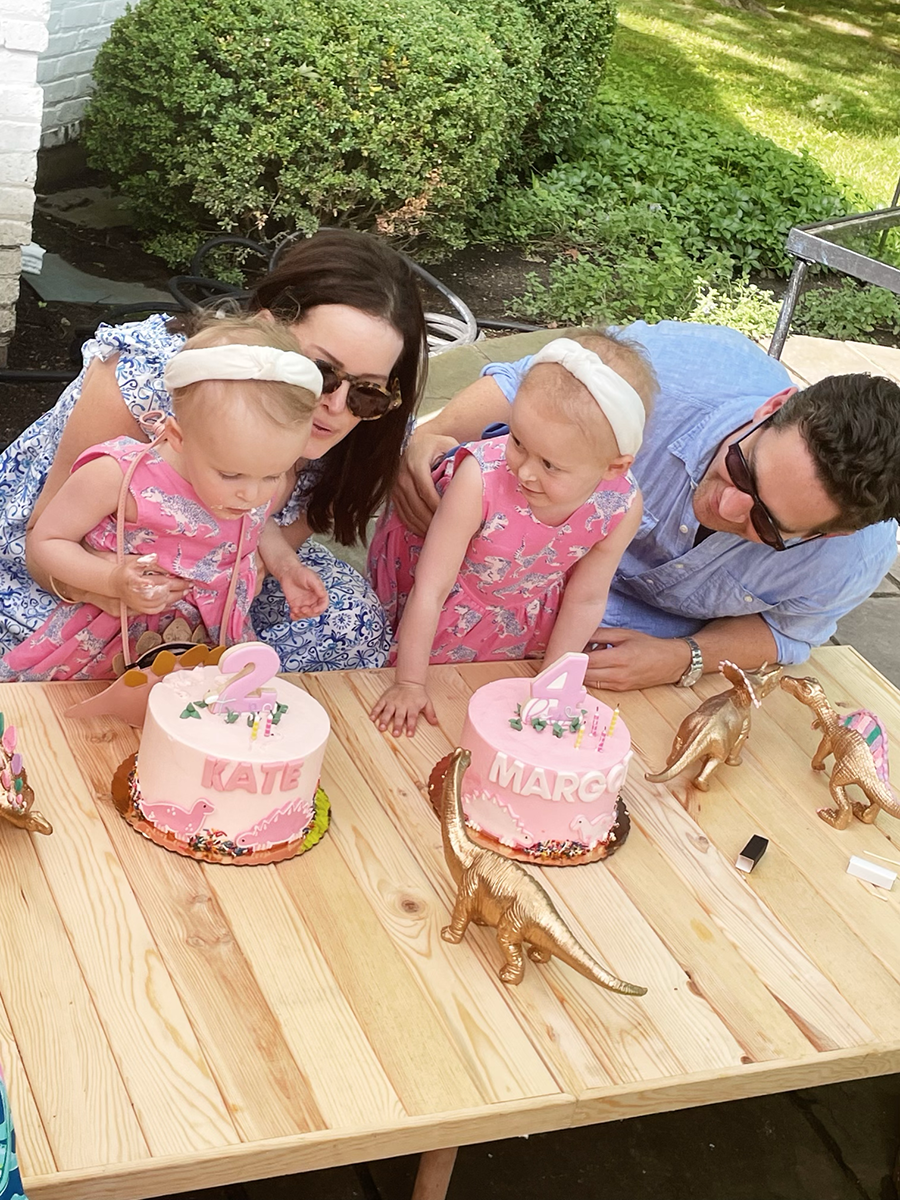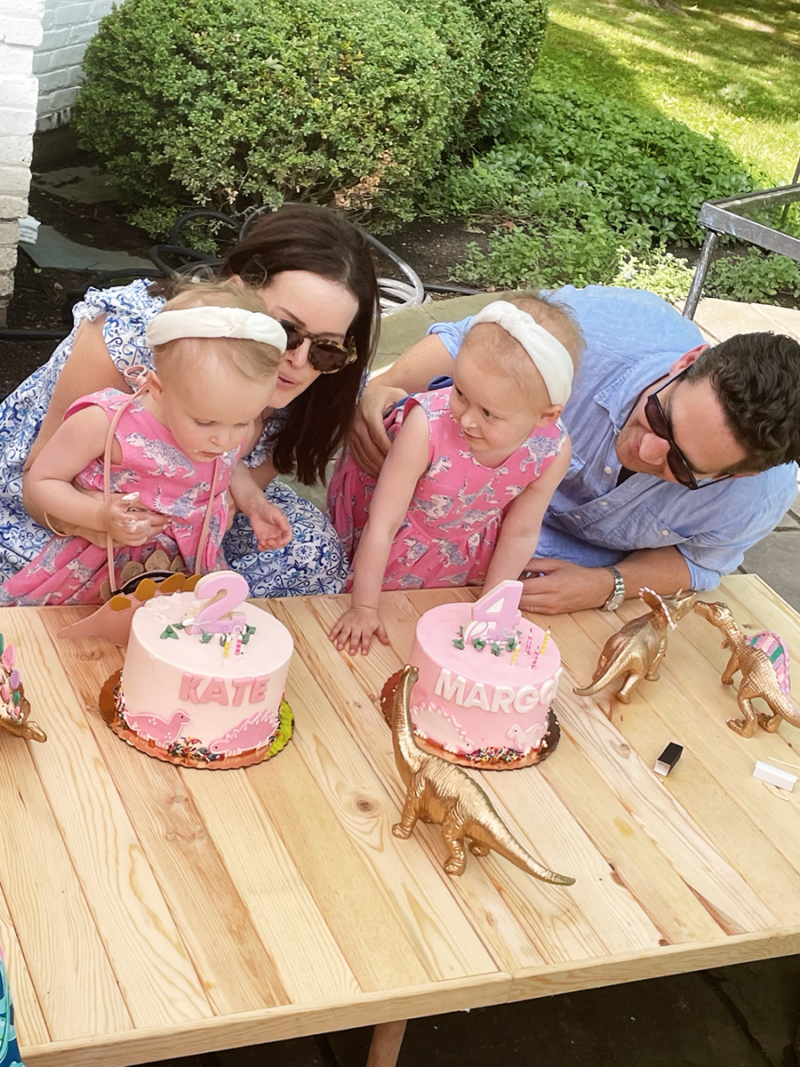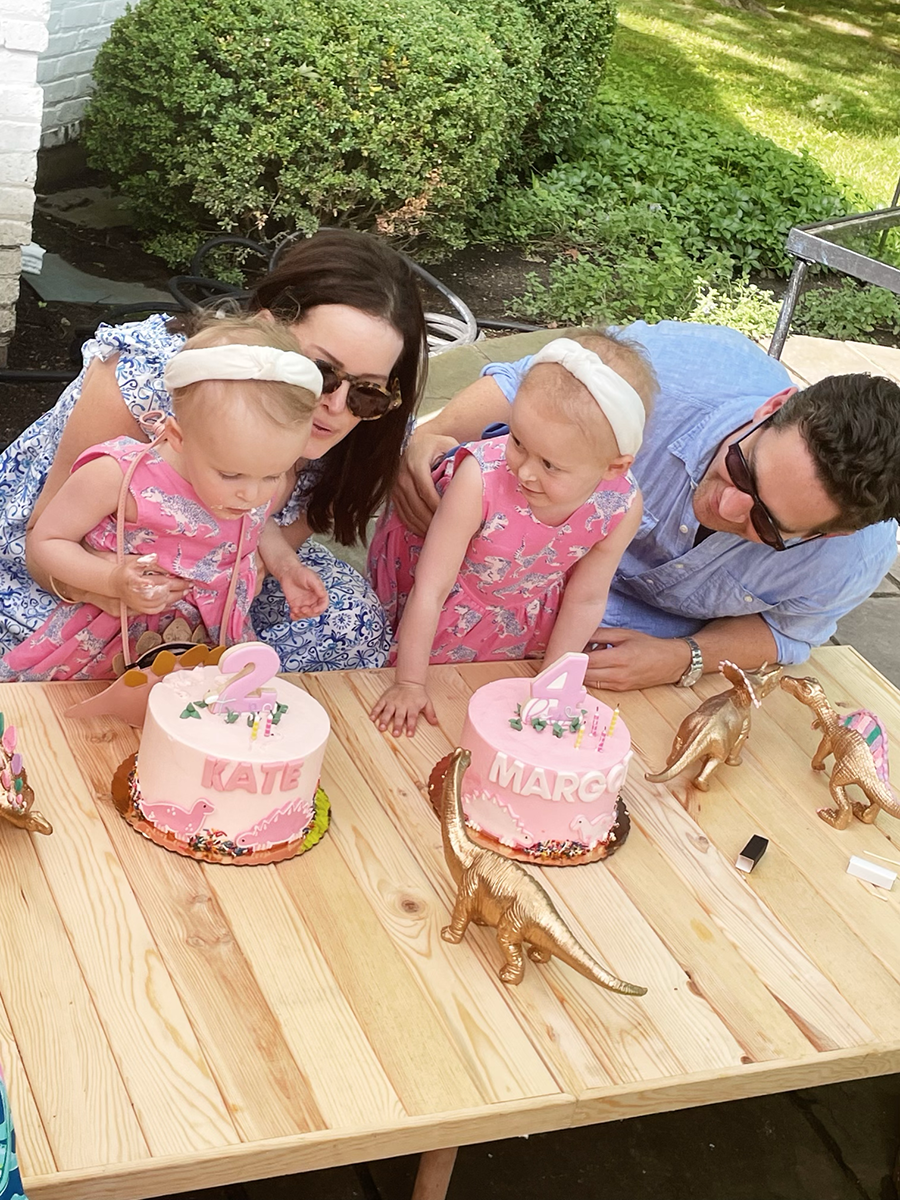 What a week! Margot took her last dose of chemo on Saturday morning. We were finally able to have a birthday party for the girls since her fever protocol ended the following day. I had one planned before her port removal but was too nervous about c*vid or a possible fever pushing back her surgery. So I pushed it until we were in the clear. I had no idea what to expect – no idea what I'd feel. The weeks leading up to EOT, I found myself on a roller coaster ride, happy one minute and angry the next. But this feels better than I could have imagined. It's just the biggest sense of relief. No more chemo! No more rushing to the ER if she gets a fever.vFeeling grateful and relieved. So much lighter and less anxious.
What's On My Mind This Week: End of Treatment
This probably surprised everyone, but I let everyone inside at the girls' party and was ok. We have been in such a bubble but things feel so different with the fever protocol being over and no risk of a chemo hold if she gets sick. I also required tests to attend the party, but know that's not 100%. It was life giving having everyone here. Seeing friends, letting the girls run around, and just living normally felt pretty damn amazing. We all need it, and nothing feels better than seeing my girls happy. We had so much fun. I didn't get nearly as many photos as I planned on getting but promise to share more this week.
Our Alex's Lemonade Fundraiser
My mind is blown. I think we started off at $213,000 and now we're at over $228,000 for childhood cancer research. And my $7,980 (to commemorate her 798 days in treatment) hasn't even gone through yet! I have a very lofty goal of reaching $250,000 by the time Margot rings the bell marking the end of her almost 800 day treatment. We are the lucky ones (ALL B is treatable, but it's still horrible) and this doesn't just happen to other people. Over 17,000 children in the US are diagnosed with cancer each year, and in 2020, my daughter was one of them.
The drugs are so toxic and many are so old and weren't even formulated for children. My ask is this: If everyone who reads this donates the cost of a cup of coffee, we will surpass my goal. That's it. I don't need 10 people to make big donations. My hope is that a bunch of you will all donate a little bit, and that together, we'll do something big. Please help me reach my crazy goal by the time Margot rings the bell this Thursday.
It's good to be home
I'll share another update soon, but the settling in process is pretty slow. It feels really good to be here, but there are a lot of big projects. Some of our window treatments will be installed Wednesday, lighting has been getting installed, and more rugs arrive tomorrow. We got this one for our bedroom. Furniture won't be here for a while, we're trying to find some antique pieces, and we can't really use most of the rooms in our home. But we still love living here. It's going to feel like a whole new house once those rooms have furniture!
After months and months of counting down to the end of treatment and being in this new house, we are finally here. The girls seem so happy. Margot and I went on a walk during Kate's nap today. Kate loves her "flowler loom" (flower room). Grandma comes over almost every day! We're closer to friends and there's just more to do here. I do not miss our old house or neighborhood at all. And I don't mean that negatively – it was a great house and River Forest is really nice. But the last two years were just so hard, and it was time for a fresh start.
Hosting friends
My friend Haley and her husband came over for dinner tonight. It was our first time hosting friends for dinner and it felt so good. We waited so long to get here – to end of treatment, this house, and to spend time with friends without worrying. It feels so much better than I ever could have imagined.
Margot's Surprise Party
I am so so excited for Thursday. Margot will ring the bell marking the end of treatment, and we're planning a little surprise party that day. I'm not sure how much she understands, but we'll celebrate with rainbows and bells and a unicorn because she deserves every ounce of magic. The party will be small – just us, grandparents, and a few close friends who have supported us over the last few years.
We're going to Disneyland!
I announced this recently, but we booked a surprise trip to Disneyland in a few months!! Growing up in LA, I went to Disneyland and not world, so taking the girls where I went feels really special. I also can't really hang in FL right now. Nothing against the nice people of Florida, but I just can't. The entire trip is being planned around Halloween since Margot lives for Nightmare Before Christmas, so we have to go when the Haunted Mansion is redone Nightmare Before Christmas style. The girls are going to freak out! I've already bought a few themed outfits because I can't help myself, and am so excited for this very magical, normal moment. Did not expect this sweatshirt to be a best-seller this month, so I'll put together a Disney outfit roundup. Because that's who I am now. 😂
Summer break
I've come to realize that we will likely not find a new nanny until kids go back to school and nannies start looking for new families. So I'm admitting defeat, but am actually feeling good about it. The girls are at such fun ages, we can live again, and I just want to make memories with them. Time with friends, farmer's markets, mornings at the pool, long walks, and trips to the park. I usually work most of the day and won't stop working, but will just do what I can. Working all day won't work right now. This won't last forever – the girls start preschool this fall! (Margot 5x a week and Kate 2x a week). Right now, the plan is to work during Kate's nap from 12:30-2:30/3 and a little work time at night, like I'm doing right now. After all we've been through, we need to get out and have some fun.
Getting ready for the holidays?
I'm not ready to say farewell to summer and like I said in this post, I find it annoying that Halloween decor is out. But Margot lives for Halloween and I live for making things magical for my kids. So I had to order a few things. If you want to be festive this fall and don't want all the good stuff to sell out, I put together the ultimate Halloween decor roundup.
Recent finds
This is so random, but our lidded baskets come in a new color (natural) and I love them. I might buy one for Margot's room.
I just ordered this top (in white) on sale.
My friend got Margot the sweetest banner from this shop. One of the most beautiful, memorable gifts ever.
I'm turning 40 in Sept (it's just…weird). This was a great read.