What's New This Week: Life Lately and Recent Purchases
Well, we had a week. First Margot had a cold. And then Kate. Our nanny is off Thursday and Friday, and was off Monday for the holiday. Our night nurse (who normally comes 4x a week) couldn't come Thursday and Friday, so it was just us and 3 kids Thursday …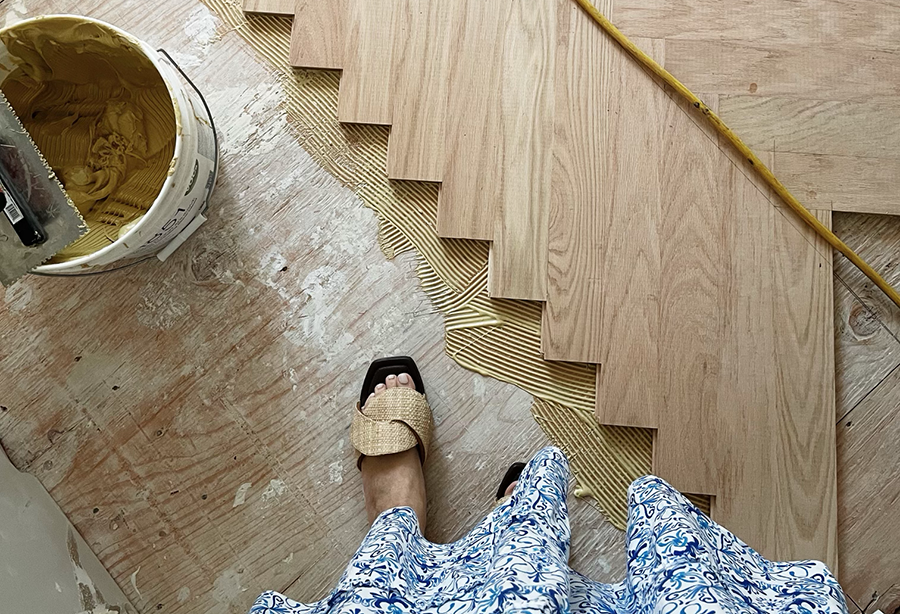 Well, we had a week. First Margot had a cold. And then Kate. Our nanny is off Thursday and Friday, and was off Monday for the holiday. Our night nurse (who normally comes 4x a week) couldn't come Thursday and Friday, so it was just us and 3 kids Thursday – Monday. We went from having plans all weekend the last two weekends to just laying low at home. It was a little disappointing after isolating for as long as we did – I am done missing out on experiences with people. I'm so tired and can't compose a sentence so I thought I'd just share what's new this week –a random life lately, some recent purchases, and our bathroom floors!
What's New This Week – Life Lately and Recent Purchases
Kate's cold aside, last week was pretty good. I met a friend for a long lunch (with Jack) and went to tennis and pickle ball. There's been some progress in our bathroom – shower is almost done and the floors are getting finished today. We opted for wood (herringbone) since marble would have felt too white. So they go in today and will be stained once the rest is done. I cannot wait to have our bathroom and bedroom back. It's such a mess in there.
Landscaping is looking really good and is such an improvement from…dirt. Once we finish this round of house stuff, we're hitting pause for quite a while. It will be nice to just settle into some normalcy without things being torn up. The playroom rug should come in the next week or so, and I ordered some samples for the girls' room. Why are rugs so hard to find?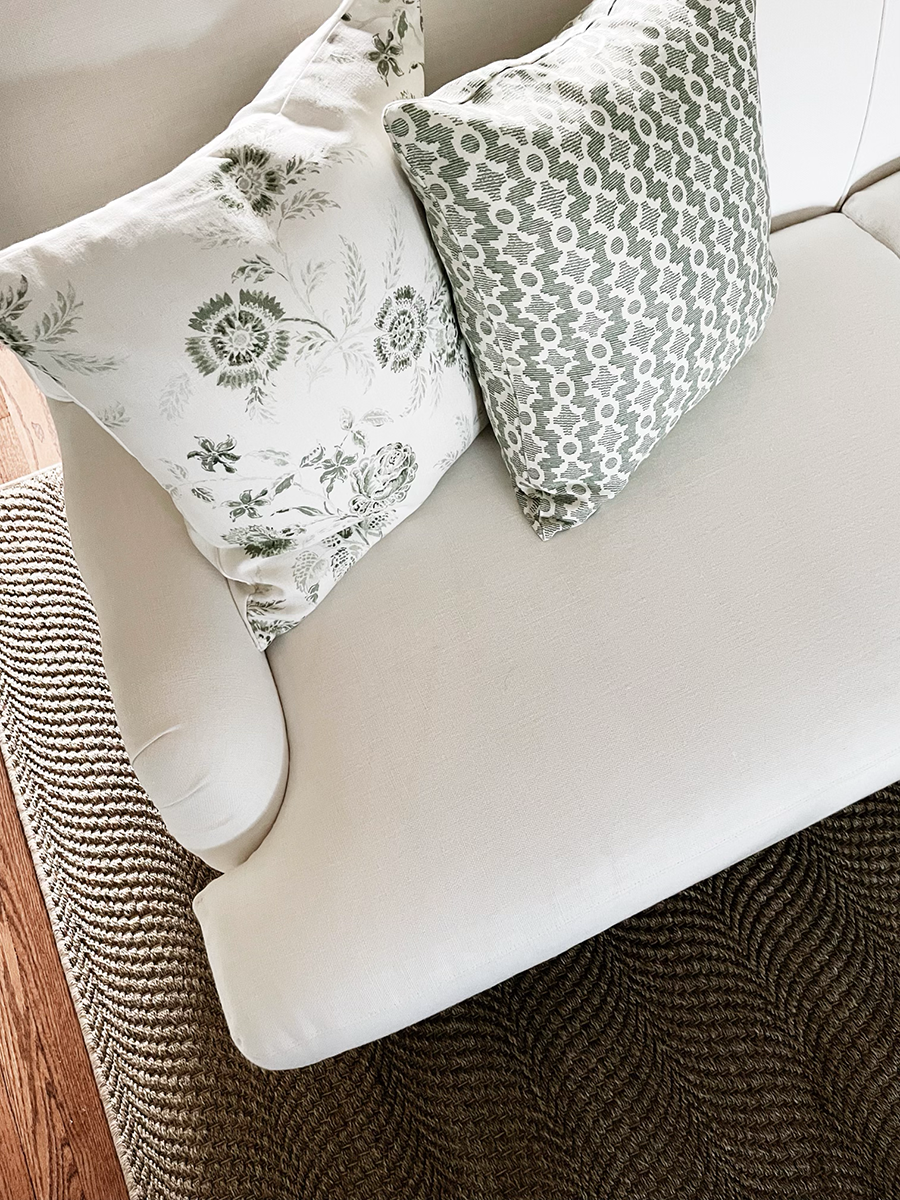 Our new Arianna Belle pillows arrived (gifted) and they are perfect!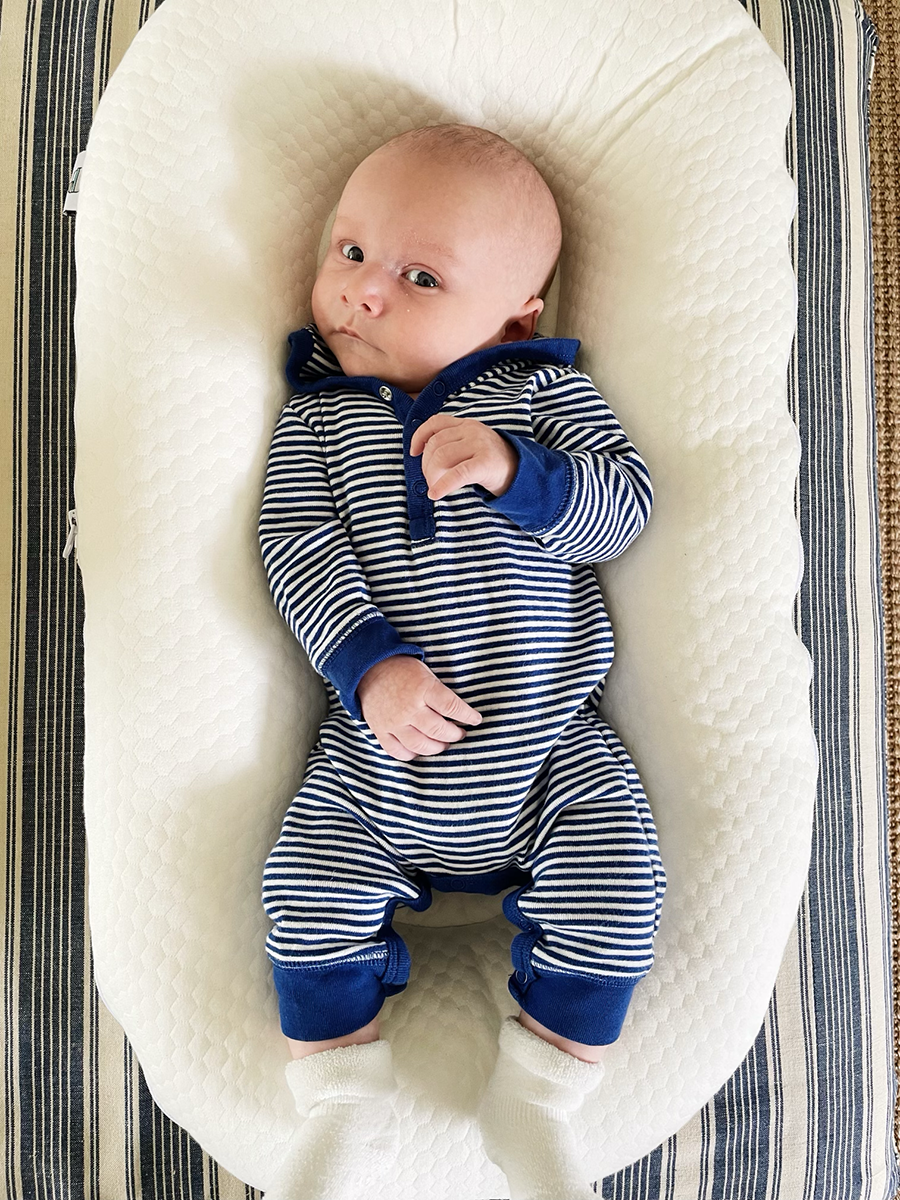 Life with a newborn (6 weeks in)
After spending a few weeks on a cloud with Jack, the baby stage started to get to me. It's a dream at first but then you want to do things and you can't.I don't hate it. Ok, sometimes I do kind of hate it. And I love him, but I don't love how draining babies can be. It's hard but easier than the first two. I'm more adaptable, and care less about all the rules. It's ok to throw your baby in the carrier for a nap if that makes things easier. There's no one way to do things and the only right way is the way that works for you. Here are my honest thoughts on the newborn experience.
What I'm Watching and listening to
We watched the Succession finale on Sunday and it was not at all what I expected, but I loved it. I don't want to ruin it for anyone so I'll stop there. Sad it's over since it was the smartest show on TV. And we made it halfway through Maisel before Jack woke up so still haven't finished that one.
I recently finished The Last Thing He Told Me. It was suspenseful but not scary (I can't do scary). I liked it! And I really enjoyed Loot with Maya Rudolph. If you're looking for light and fun, that's it. Ted Lasso too, but who isn't watching that one?
If you're looking for shows for kids that are sweet and not annoying, I'm really loving Eva the Owlet and Stillwater on Apple TV.
As always, I'm all caught up with Glennon Doyle's podcast We Can Do Hard Things, and I've started listening to Julia Louis Dreyfus Wiser Than Me. It's relatively new(ish) – she interviews women who are older (and wiser) than she is. At the very least, you have to listen to her episode with Jane Fonda.
And some recent finds and purchases
Another day, another nap dress.
I have 5 of these now, and it might seem like a lot, but hear me out. Quite a few of my summer staples (like my favorite denim shorts) don't fit right now. But these nap dresses fit while pregnant and are amazing postpartum. They're light, comfortable, easy to wear, and bonus: they hide spit up stains quite well.
Caftan
I've declared this my caftan summer, and love this one from Petite Plume. It's really cozy and perfect for lounging around the house when you want to feel somewhat put together.
My favorite brow pencil that I use every single day is 40% off, so even though I needed a new one last month, I grabbed 3 more knowing I will definitely use them. I bought another bottle of dry shampoo since that was on sale, too.
Organization Essentials
Everything at The Container Store is on sale when you spend $100. I organized the kids' toy closet and picked up a few more essentials, like these lined baskets and hangers for Jack.
I've gotten some summer essentials for the kids. The girls have camp and Jack needed a few outfits.
I needed a newborn tub for Jack and re-purchased this one. He actually likes baths now since he can soak in the sling. If your baby wants to stay warm, I highly recommend this tub.
This post contains affiliate links. If you purchase something using my links, I may earn a commission at no cost to you.