The Best Products You Can Buy at The Container Store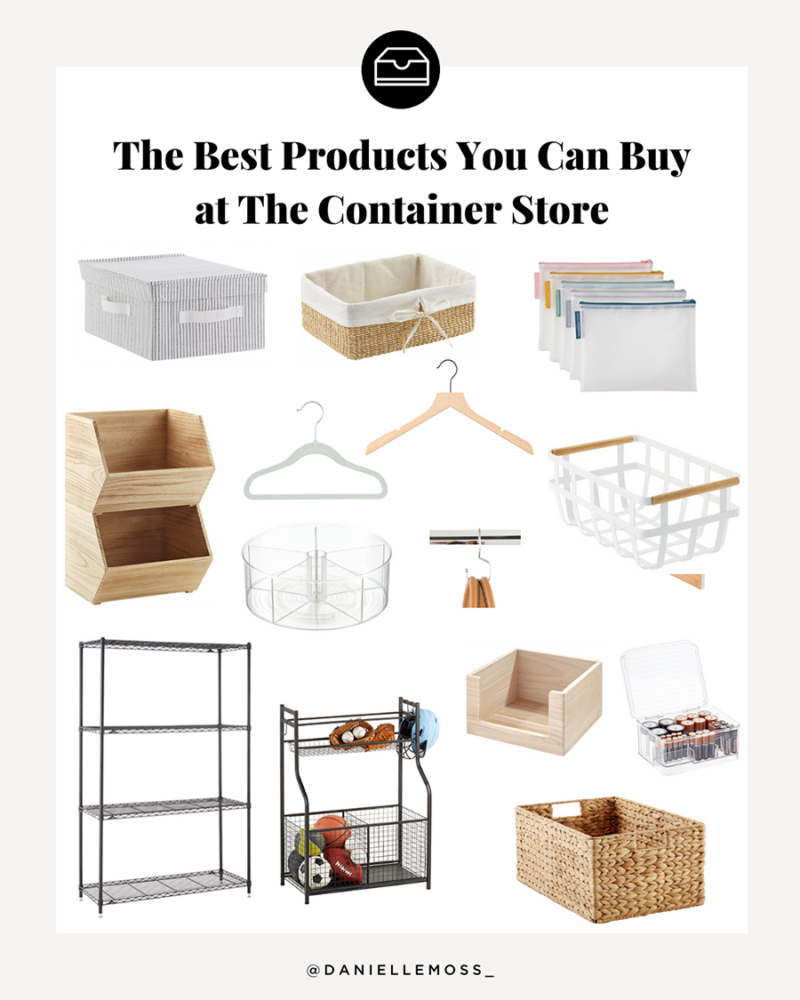 I love organization as much as any other virgo, so when we moved into our new home, I made quite a few trips to The Container Store. In fact, I went to The Container Store today. Most were online orders with a same-day pickup (curbside is the best, isn't it?). But walking the aisles sparks joy. I've found some of the best products for our home and on-the-go. Here are my favorite Container Store products. And through August 18, save $30 when you spend $150!
The Best Products You Can Buy at The Container Store
From a variety of custom closet systems to organization products, The Container Store is my favorite place to go for organization products. Free design services, professional organizing, and everything you'll need for your junk drawer, it is one of my happy places. The product collections are as good as it gets (if you love organizing the way I do). But even if you don't, there's something for everyone. There was a time when I considered going into professional organizing – I actually enjoy it. This post is not sponsored and was not written in partnership with The Container Store, but if you use my links, I will receive an affiliate commission, at no cost to you.
The container store is the only retailer in the United States that causes me to feel a sense of peace when I walk inside. The various lifestyle sections will have your home feeling better than ever – it always leaves me feeling inspired. From TCS closets to everything for your kitchen and even a craft room, it is my happy place (I'm a virgo). Check out their free in-home design service, too.
I have these pouches in two sizes (letter and accessory), and use them daily. They will turn any tote into a functional mom bag and are great for travel, too. Use one for diapers, another for beach stuff, and the small ones are perfect for toys and snacks. They were sold out for a while but are back in stock, so I just ordered another set in each size.
I purchased a few of these baskets and boxes for my girls' closets, but they would be great in any area of your home.