How To Spend a Holiday Weekend with A Toddler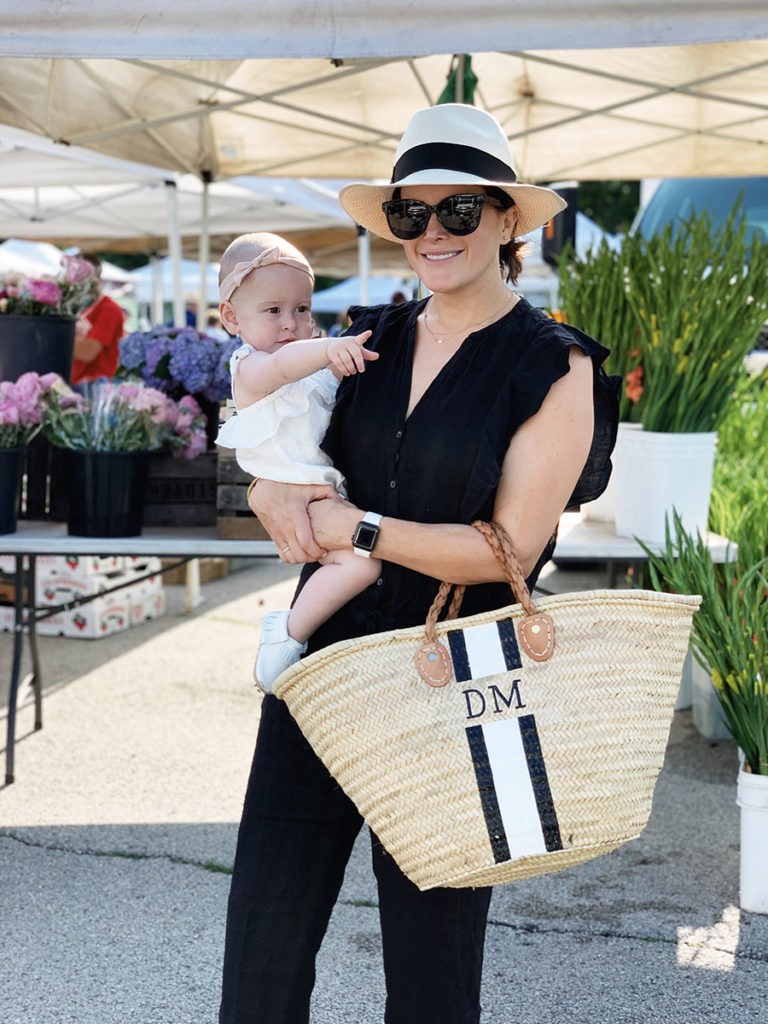 Margot's birthday and the 4th of July are just 2 days apart and this was the longest break we've had at home since Christmas! It was so nice to have a few days to spend the day together and to celebrate our girl. This stage has been so much fun and we both really enjoyed this time with Margot. Since there was too much to recap on instagram, I wanted to document the weekend here because we were all over the place and had so much fun in the city. So here's how to spend a weekend with a toddler.
How we spent the holiday weekend with a toddler
We usually wake up at around 6:30AM. Far too early for us but Margot calls the shot around here. She has breakfast and we'll play or walk to the park, and then she naps at around 9:30/10 for an hour and-a-half. Our plans usually happen between 11:30-3:30 before her afternoon nap, or when we're really nailing parenthood (this is uncommon) we'll do something before her first nap.
There were hopes of a 4th of July parade this year but it started at 10AM and wasn't worth throwing Margot off, so we took a trip to the park, and then went to a BBQ at our friends' house after her nap. Fireworks weren't in the cards for us so it was early bedtime for Margot and spritzes in our yard while listening to fireworks under twinkle lights. And it was perfect. Can we talk about Margot and her friend James? So cute.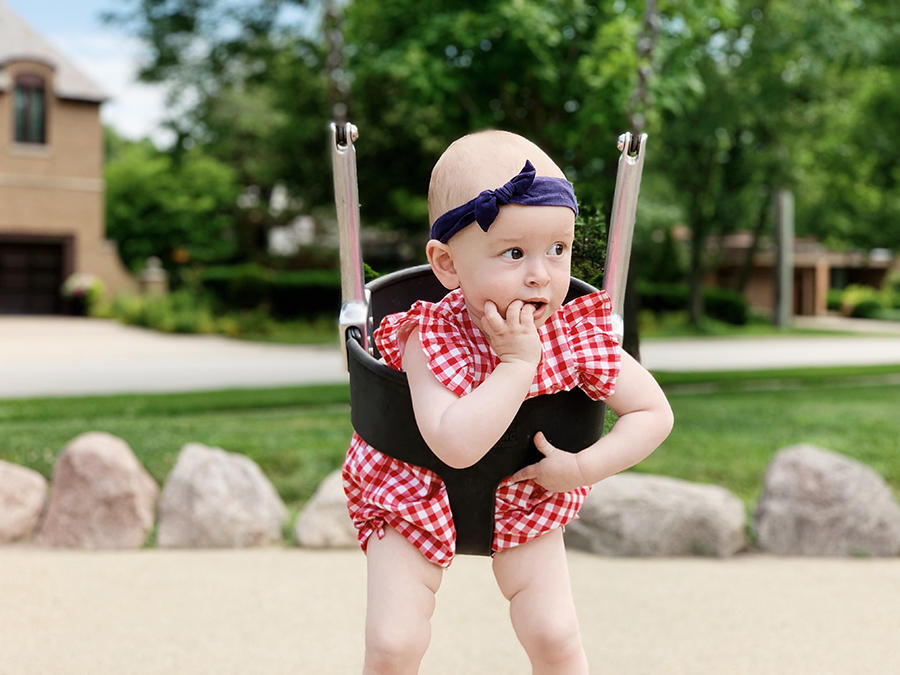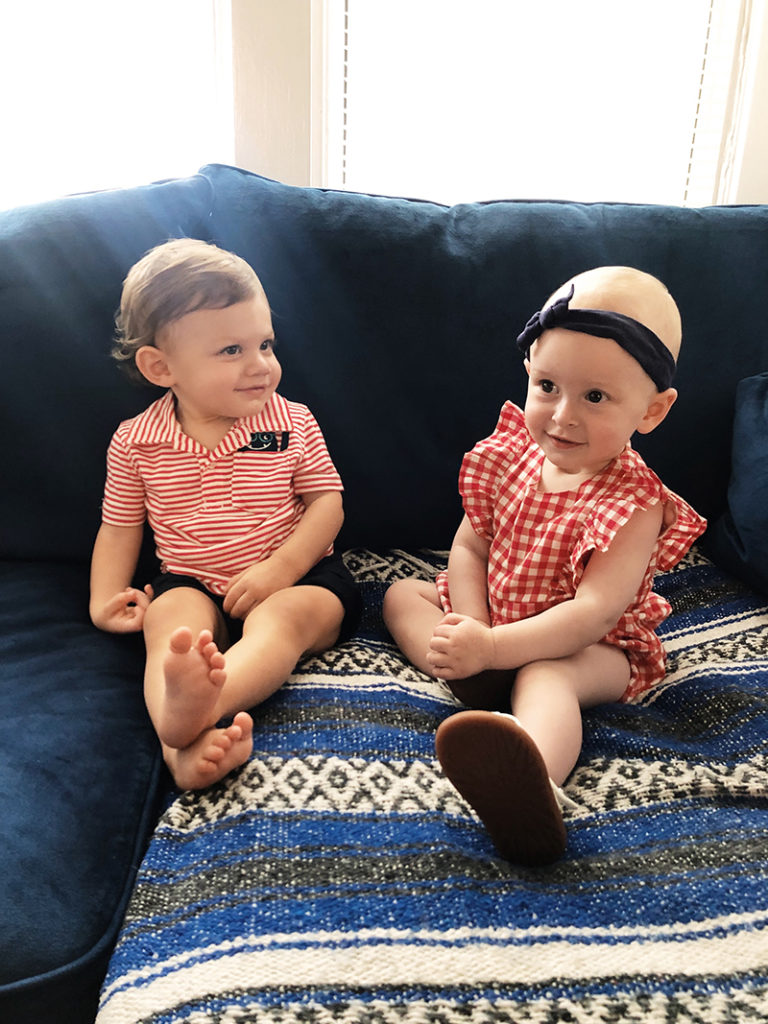 Brunch downtown
On one of our post-nap adventure days, we took Margot to lunch in the Gold Coast, to our favorite, Le Colonial. The old location was a lot smaller and would have been harder with a baby, but the new terrace is huge and she loved the decor. After lunch, we went for a stroll through the Gold Coast. Margot really loves fountains.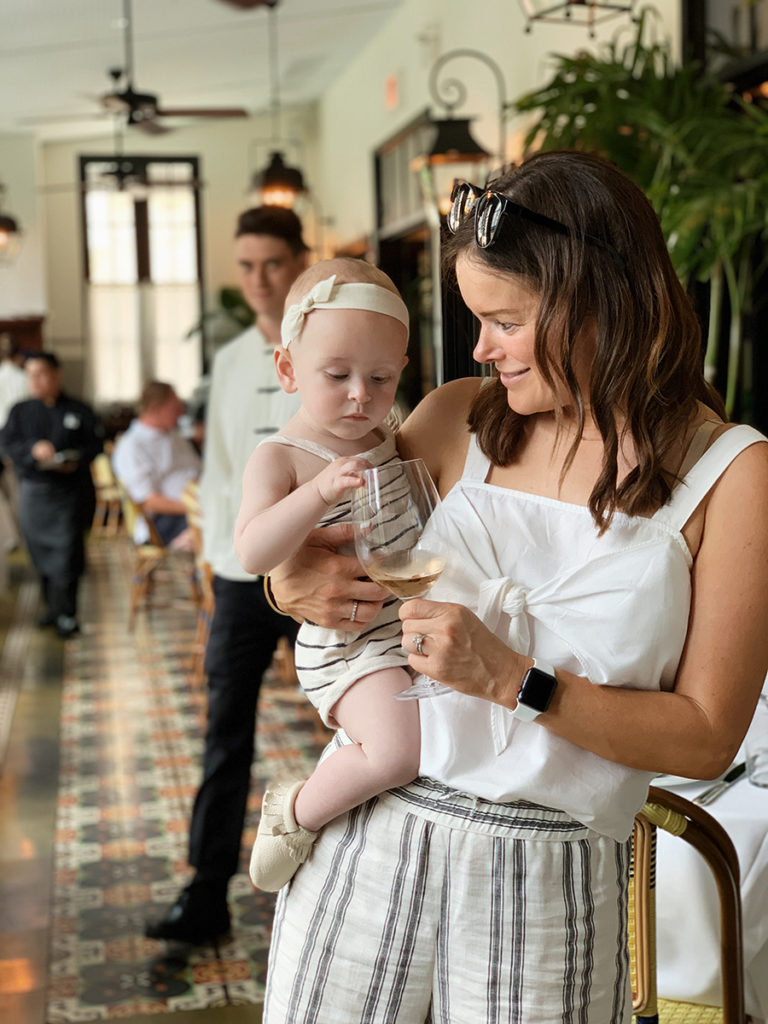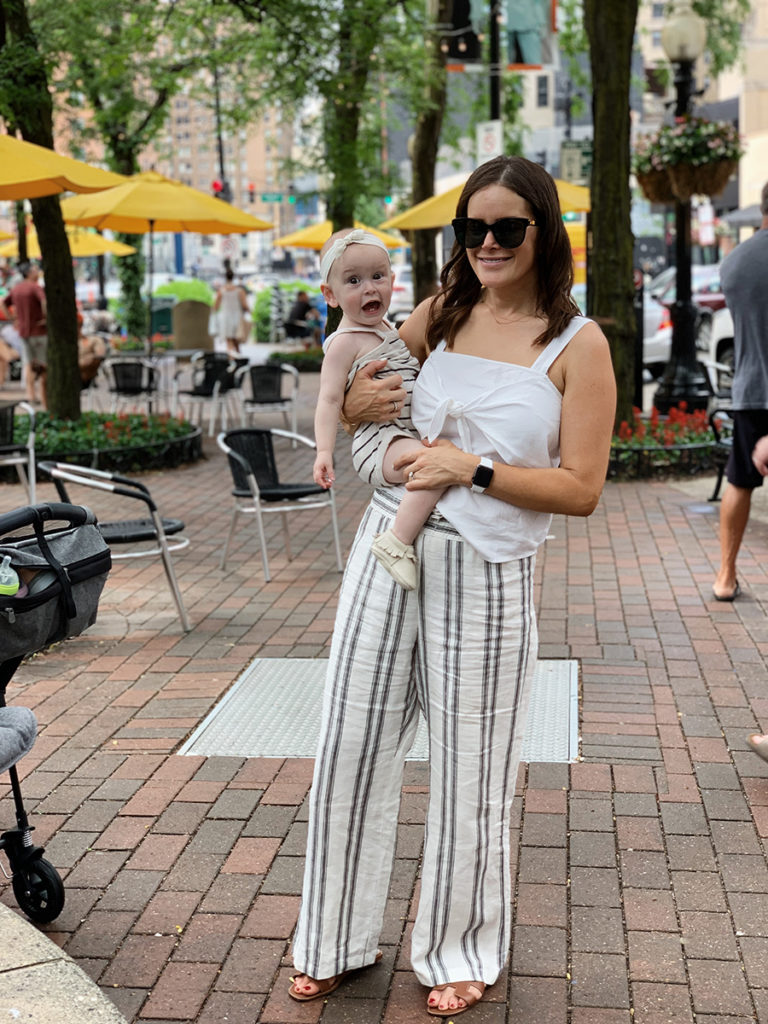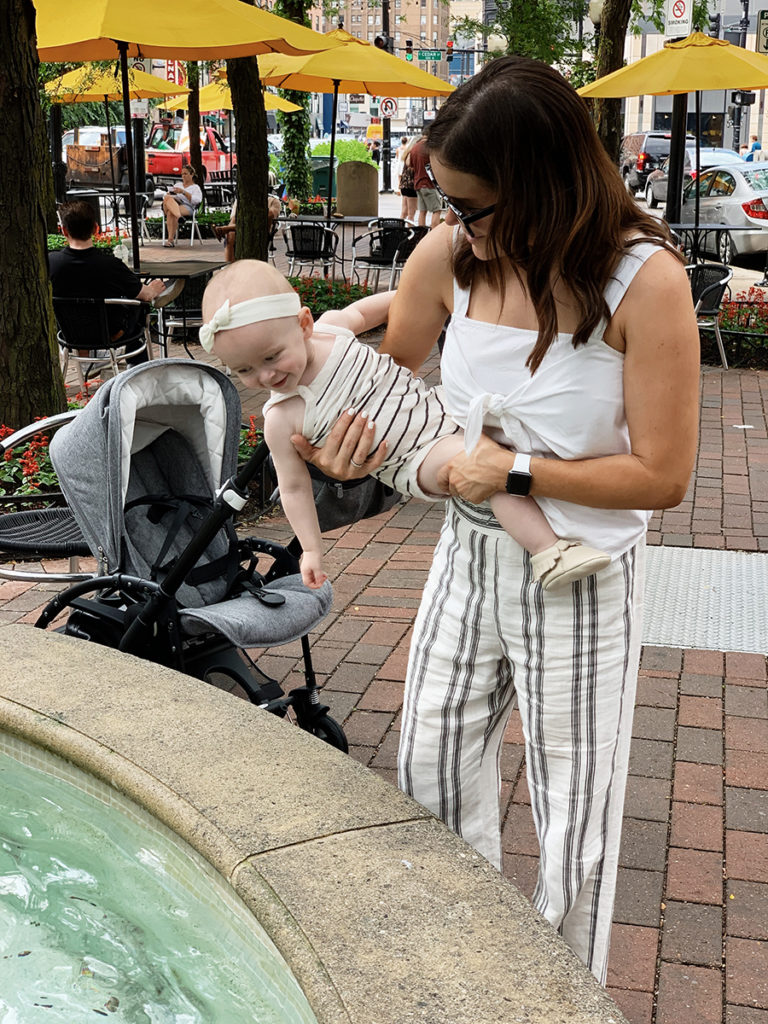 Margot's Birthday was by far most eventful day we've had since she was born!
We threw a bunch of balloons in her crib right after she woke up and gave her a new giant Slumberkins "fluffy" that she is obsessed with. We got in the car and were at the Farmer's Market really early. Margot had a couple tiny bites of a donut (I was so committed to a birthday treat), and we picked up a few things for dinner.
What I wore
I've been carrying this bag everywhere – it's perfect for the farmer's market, park, and beach. I'm linking to the pieces we're wearing below and wanted to share my thoughts on Margot's headband and her moccasins. The headband was definitely a splurge but these are so well-made, comfortable, and are perfect for summer. I highly recommend them. It took a year to finally buy a pair of Freshly Picked moccasins. Spending $50 on baby shoes seems crazy to me but now that she's crawling and standing, her feet always look dirty and a little scuffed up. These are really comfortable and don't seem to bother her at all. And they're pretty cute, too.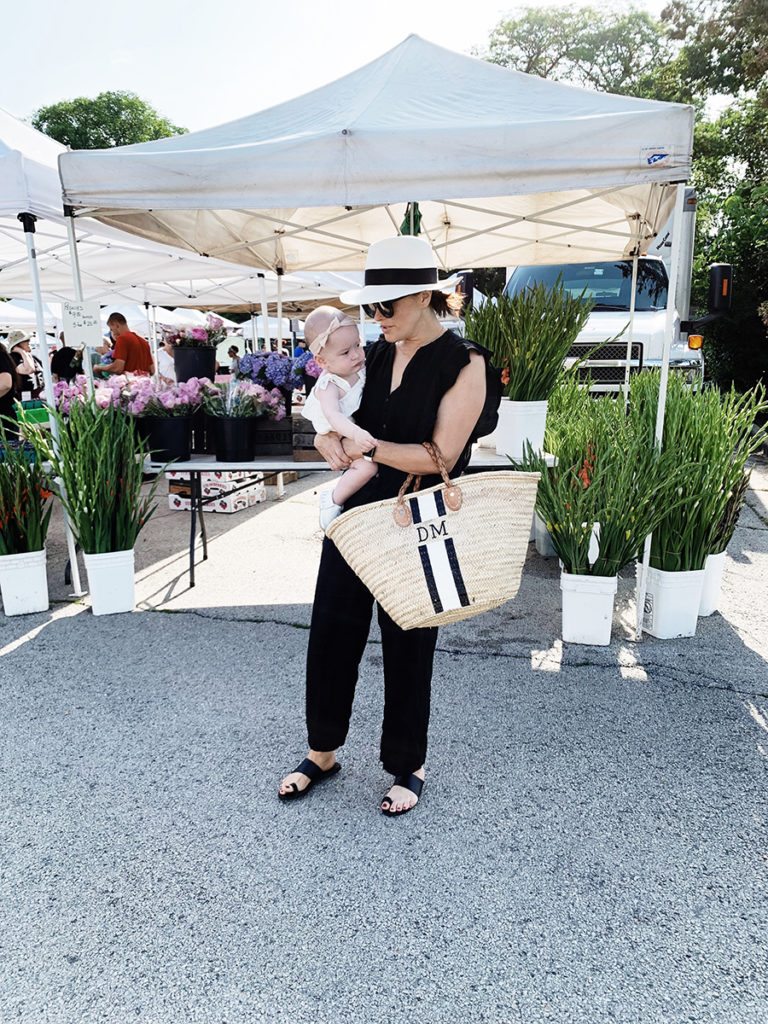 Errands and the aquarium
Then we stopped by the grocery store for everything else we'd need that night, she played while I hopped on the Peloton, then I showered and got ready while Conor worked out, and I finished my hair just as she was waking up. Maybe it's just us but we never get that much done that early, so it felt like a huge win. I got everything packed up and we headed downtown to take Margot to the Shedd Aquarium for the first time. She loved it! It was definitely crowded but still fun. She took a late nap when we got home and woke up just as her great grandma, grandparents, and aunt (and uncle) showed up for her birthday dinner! All the 4th of July stuff was purchased at Target 2 days before we had everyone over, for under $20!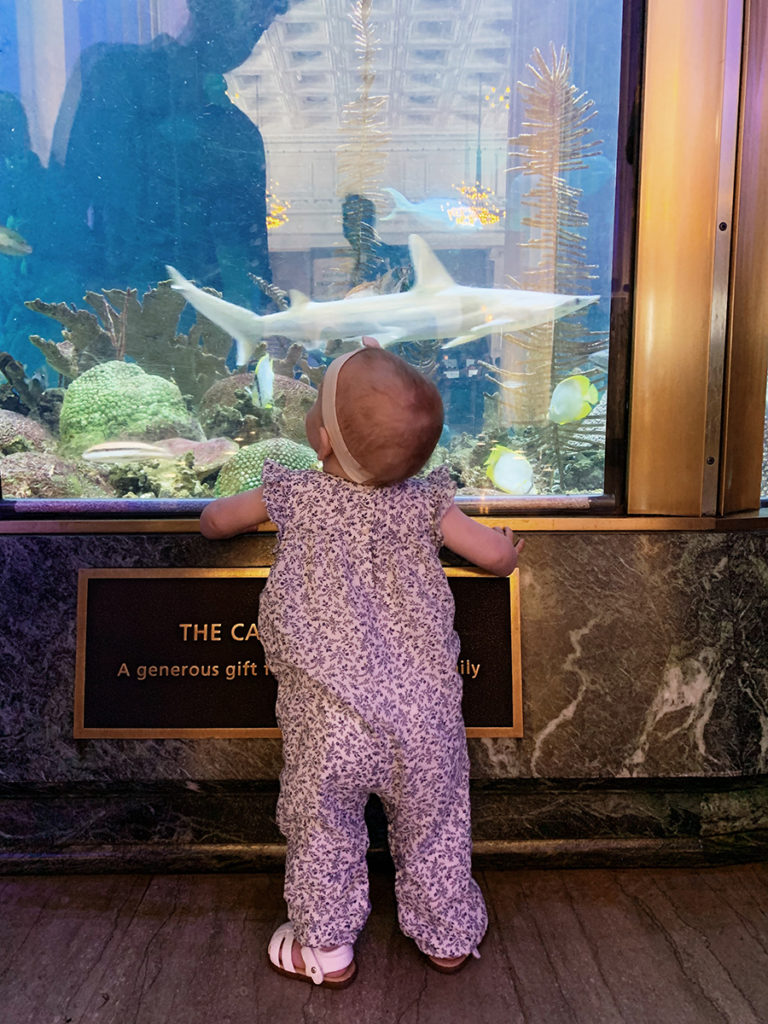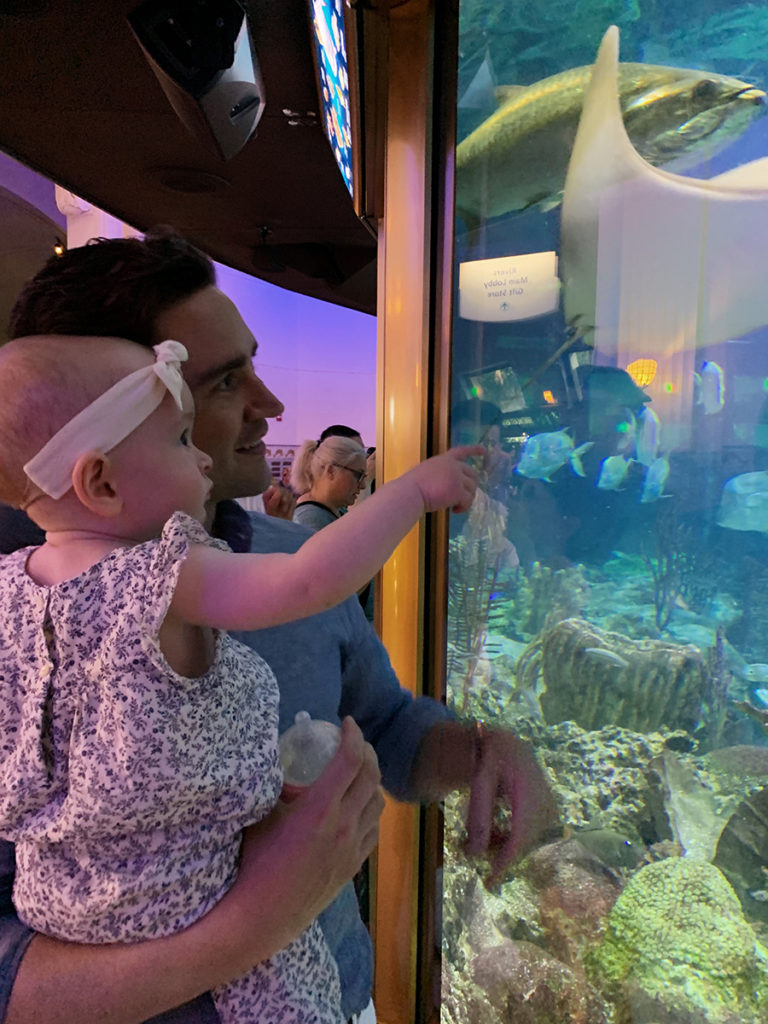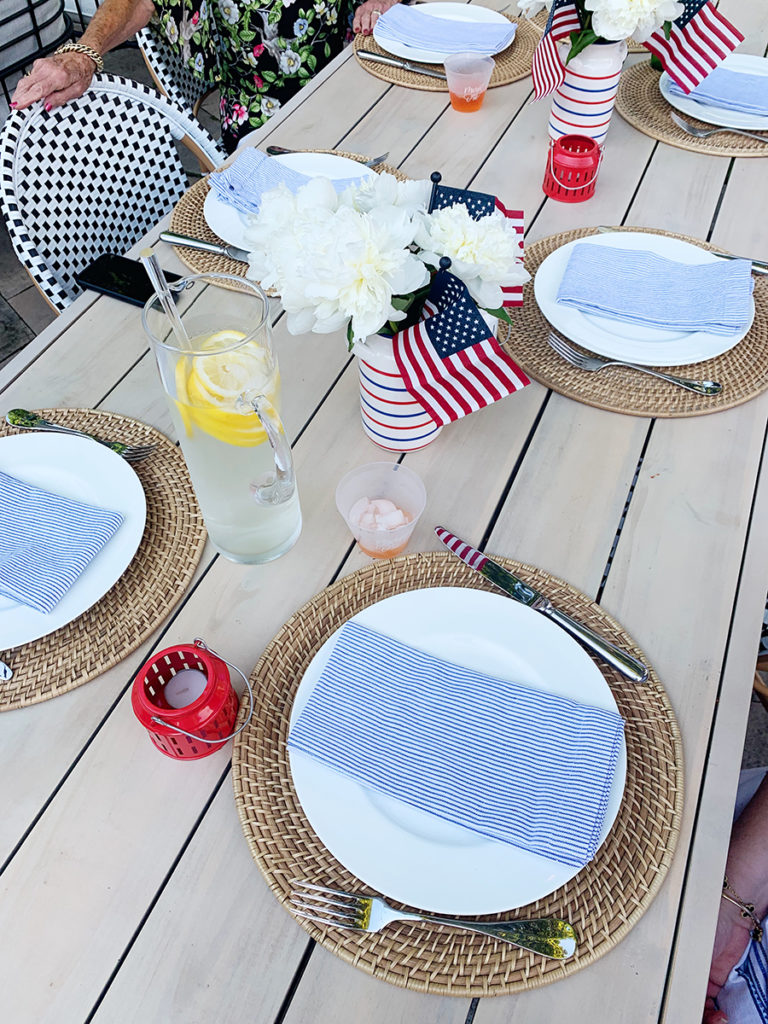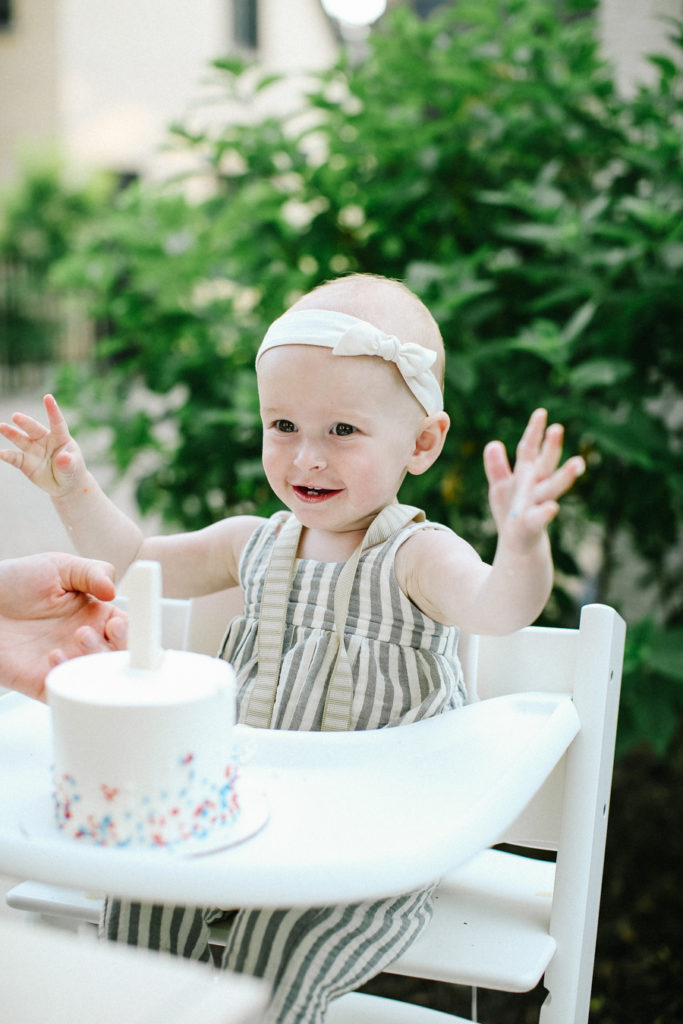 We spent Sunday morning relaxing at home.
Play time, breakfast, and an early nap before heading to the pool at the Hinsdale Golf Club. Margot's Grandma is a member and her Aunt Meg was in town to visit this weekend, and it seemed like a fun, relaxing way to end the long weekend. This was actually her first time swimming in a pool. She loved it.