The Summer Edit: Blue and White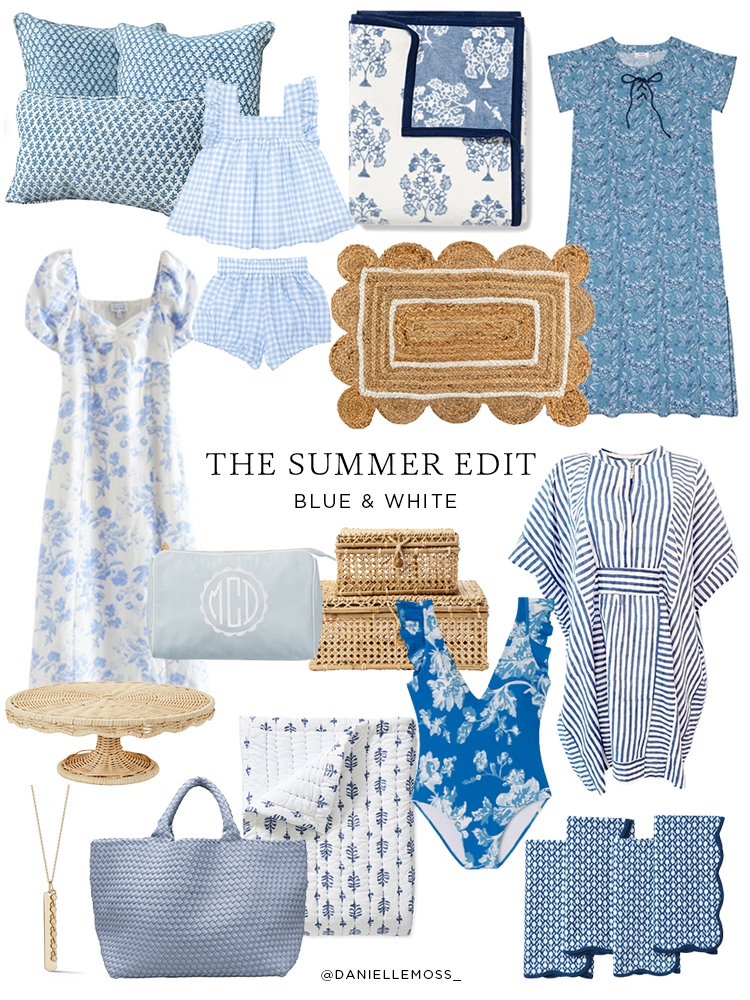 I know I just posted about Halloween costumes, but I'm still holding on to summer. It's not my fault the holidays get introduced so early and we're forced to buy the good stuff before it's gone. But long live summer. And blue and white forever. I put together what might be the last summer edit of '22 and included some blue, white, and woven finds for your home and closet. I included two new dresses for the end of summer, and my new cover up since we've been spending as many days as possible at the pool.
The Summer Edit: Blue and White
I don't want summer to end. Fall is beautiful, but it's too short for me, and before you know it, it's freezing for 6 months. We still have (almost) two months of pool days, sandals, and patio drinks, and that feeling of the warmth of the sun on our skin. I'm taking the girls to the pool with friends tomorrow afternoon, and am loving this break after the last 2+ years. We're having one of Conor's cousin over for drinks, will do a little grilling, and probably go back to the pool. These are the days.