The Cutest Easter Outfits for Babies and Kids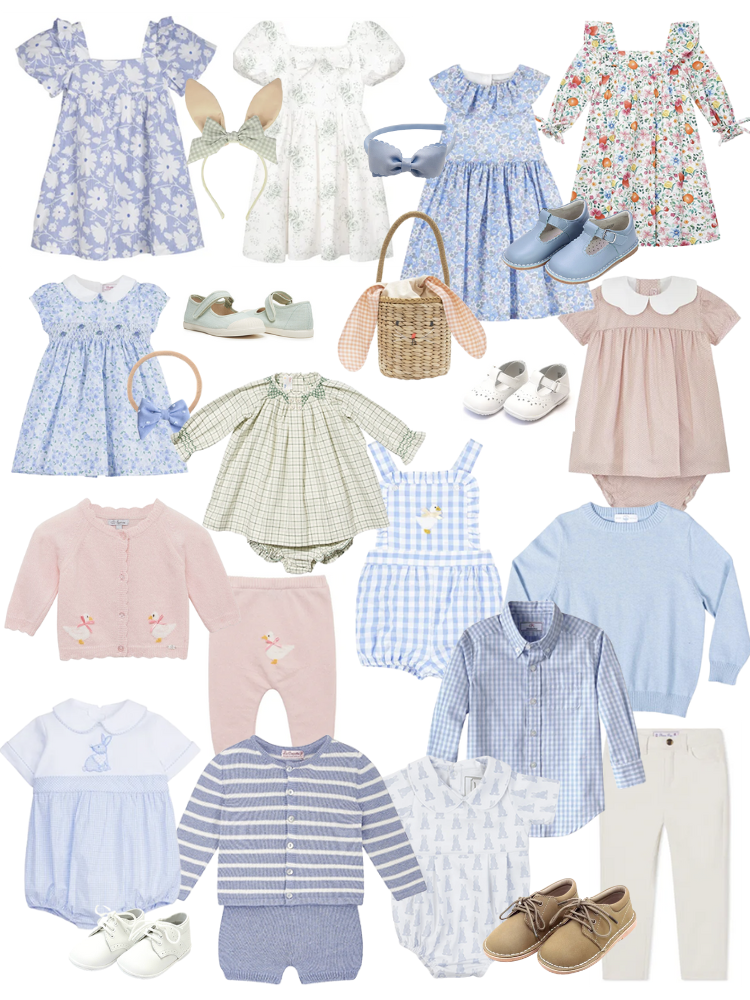 For me, Easter marks the start of spring – a new season, flowers blooming and leaves (finally) growing back after a long winter. I love summer, but this just might be my favorite season. These are the holidays that for me, keep getting more and more fun as my children get older. My two girls happen to love dresses and are already excited for their Easter baskets. I am due with my first boy but he shouldn't arrive until later in April, but just looking at Easter outfits was a lot of fun. Maisonette launched their Easter shop this week and it's full of toys, outfits, and everything you need for Easter. And if you use code danielle15 you'll get 15% off orders over $75.
The Cutest Easter Outfits for Babies and Kids
I'm partnering with Maisonette (one of my go-to shops for my family) to share my favorite Easter outfits for kids and babies. It might seem early but they'll start to sell out, so hop to it. 🐰 Sorry, had to.
Get 15% off Maisonette orders over $75 through March 8th with code danielle15.
If you're looking for an Easter outfit or outfit for a special occasion, you've come to the right place. I've included outfits and accessories (can't forget the bunny ears) for your little girl or boy, or baby girl or and baby boy, too. Maisonette's Easter collection is so cute – full of Easter dresses and outfits for the entire family. I've done my best to include pieces for every type of weather – a mix of long and short sleeve options, a few casual outfits, and some more formal attire, too.
Thank you to Maisonette for sponsoring this post. All opinions are my own.