Spring Basics From Madewell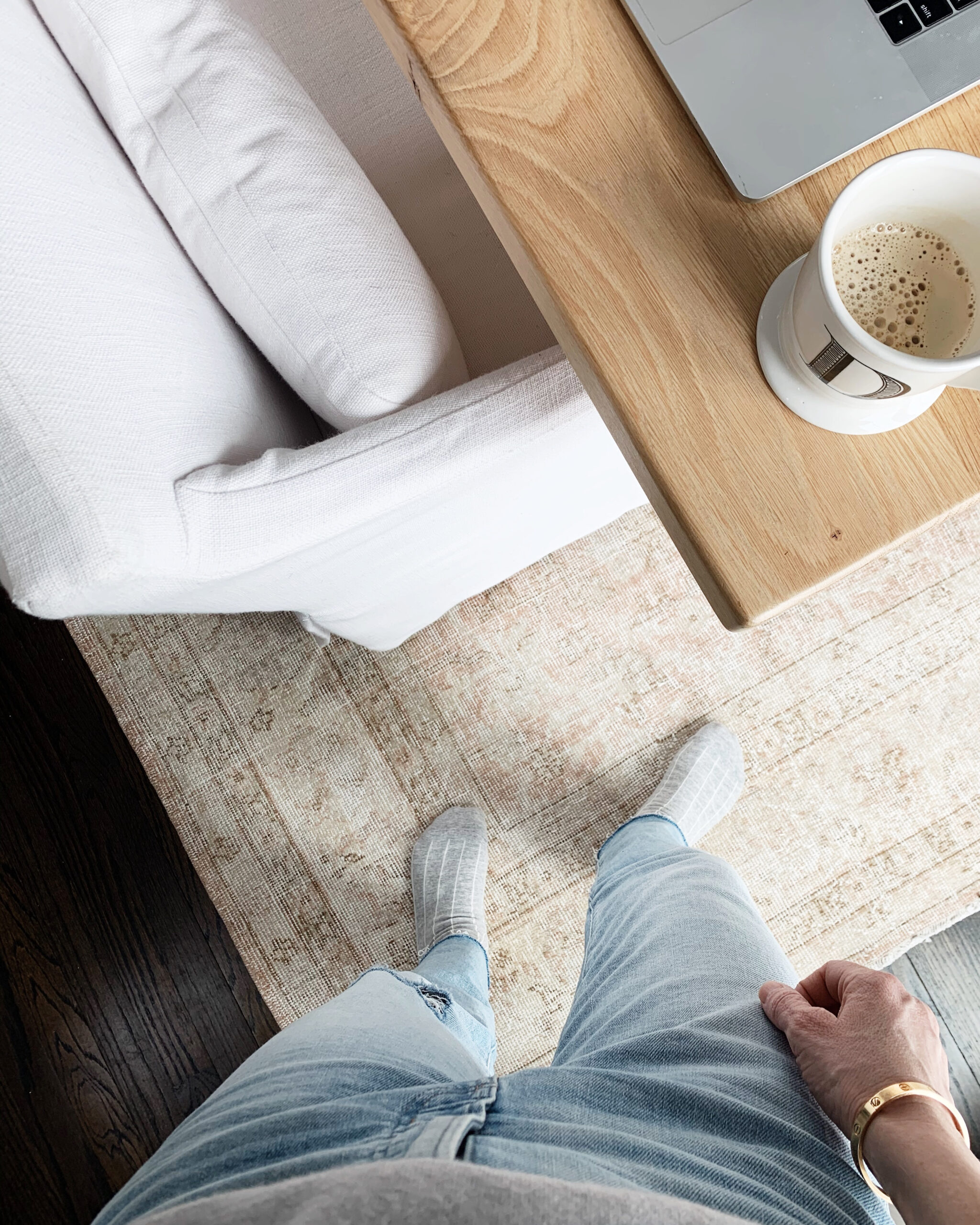 After a fall and winter of sweatpants, I have this desire to put real clothes on. Nothing too crazy, but some basics that leave me feeling a bit more…together. My sweatsuit collection is something, but now that my jeans fit again, the idea of putting some real pants on sounds kind of nice. When Madewell reached out about working together on some new pieces for spring, I looked through the site and it chose some essentials: jeans, tees, and sweaters (which has always been my thing anyway) – and some simple looks to start transitioning into wearing real outfits. Once it's not 0 degrees and we can leave the house again, I know I'll feel more motivated. Spring is coming, and I want to be ready.
Everything is 20% off for Madewell Insiders. Here's what I pulled together.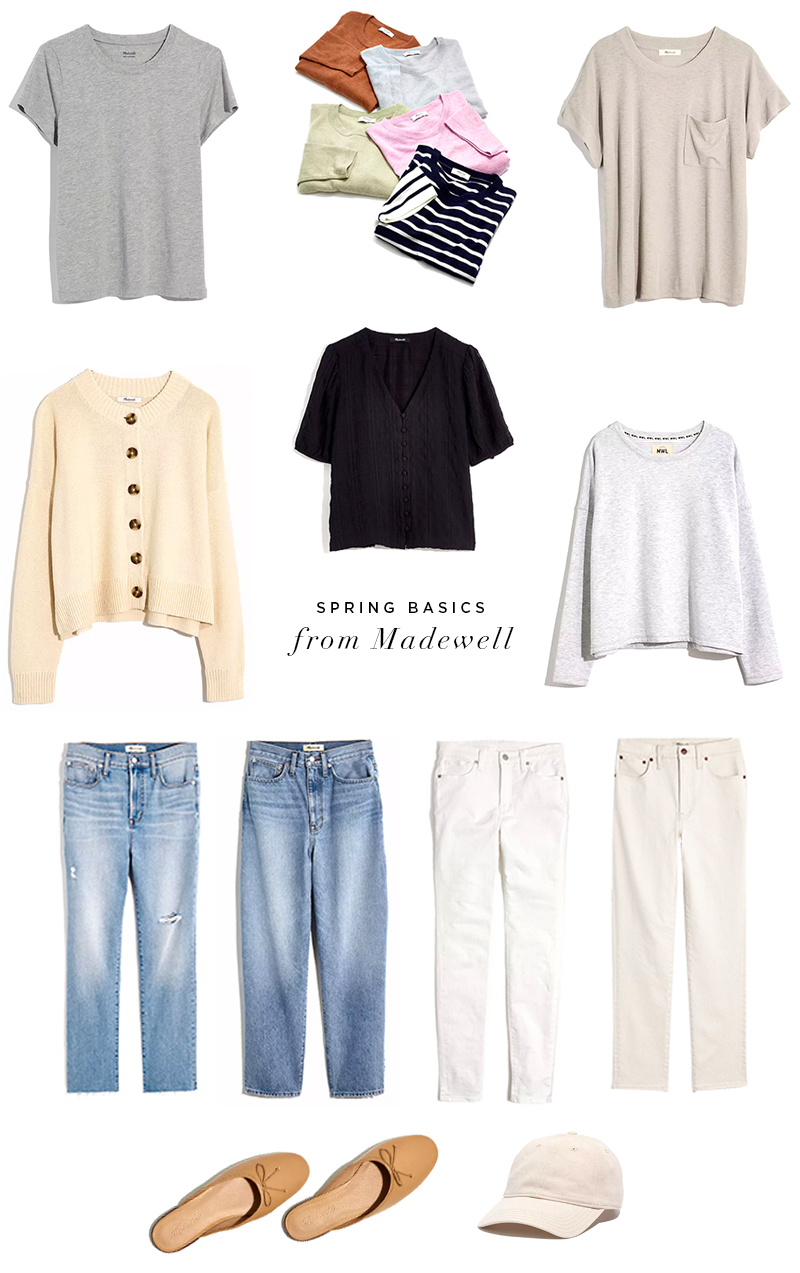 I will receive a small commission if you make a purchase using my affiliate links. It doesn't cost you anything. Some of the pieces, like my favorite jeans and tees, I already owned, I purchased the black top, and the rest were gifted by the brand.