How to Make Salt Dough Ornaments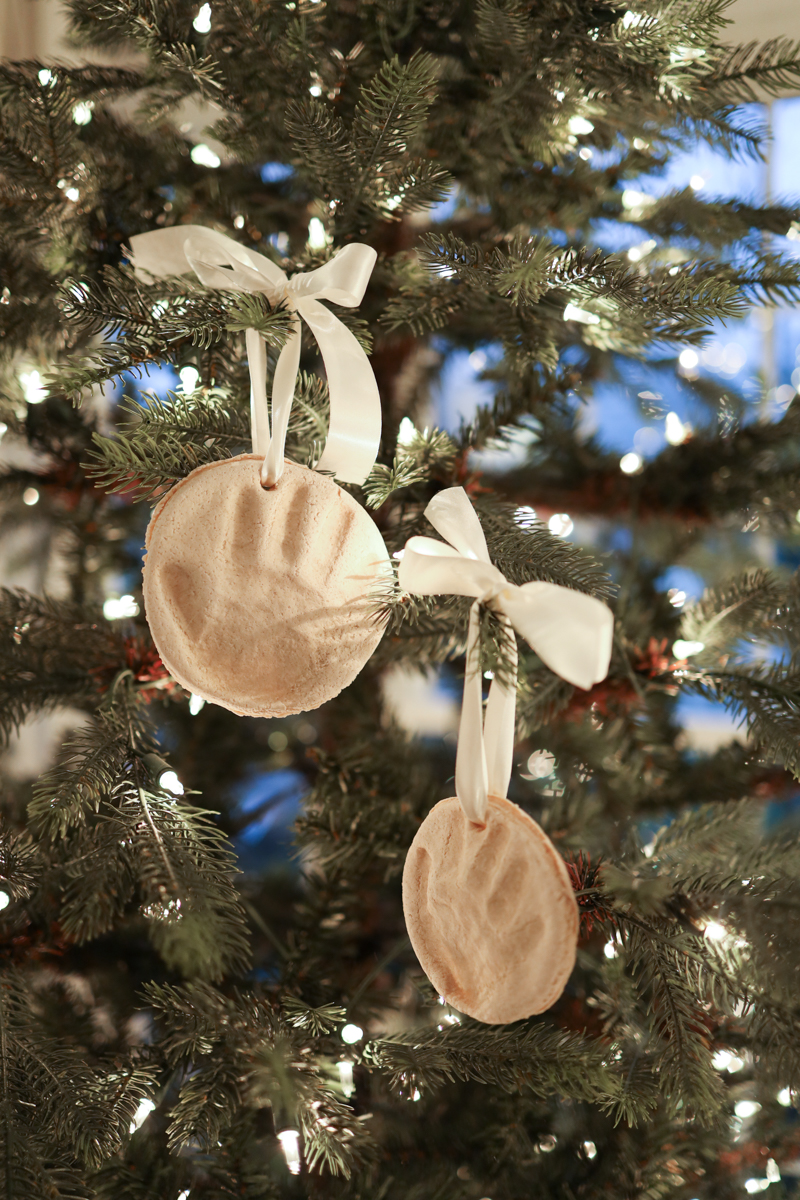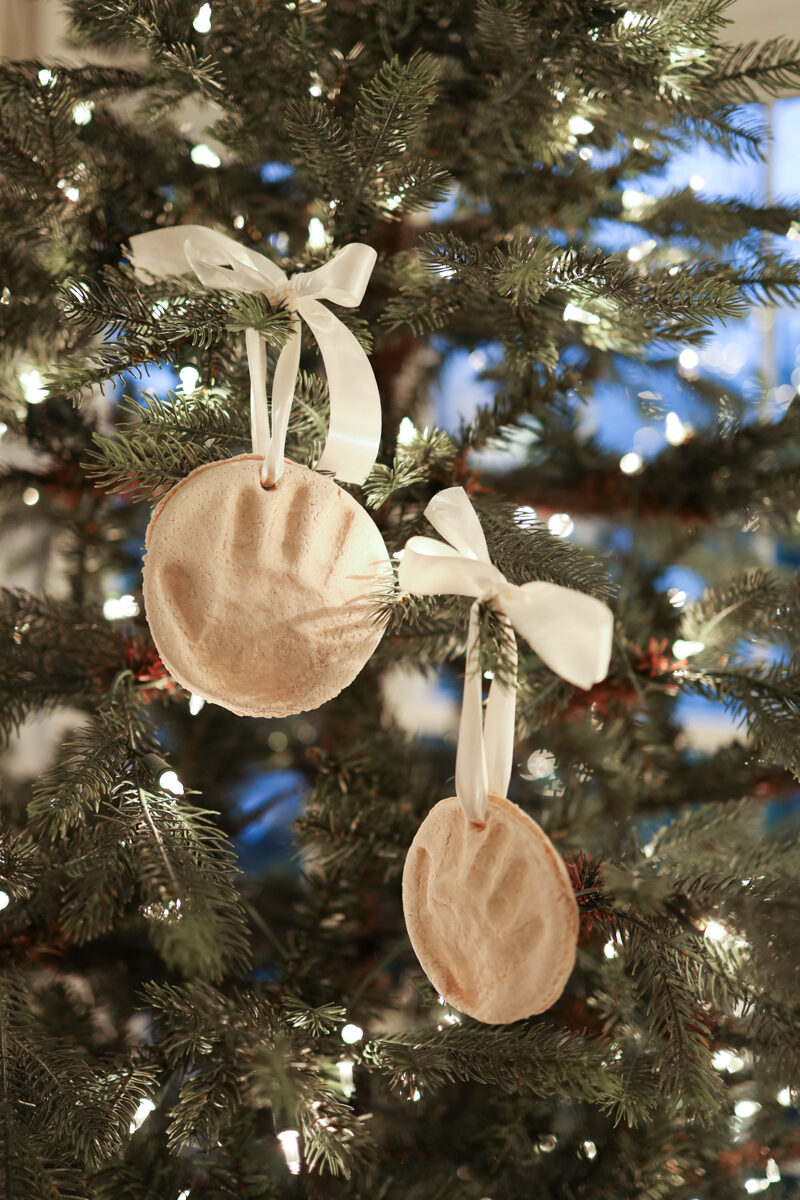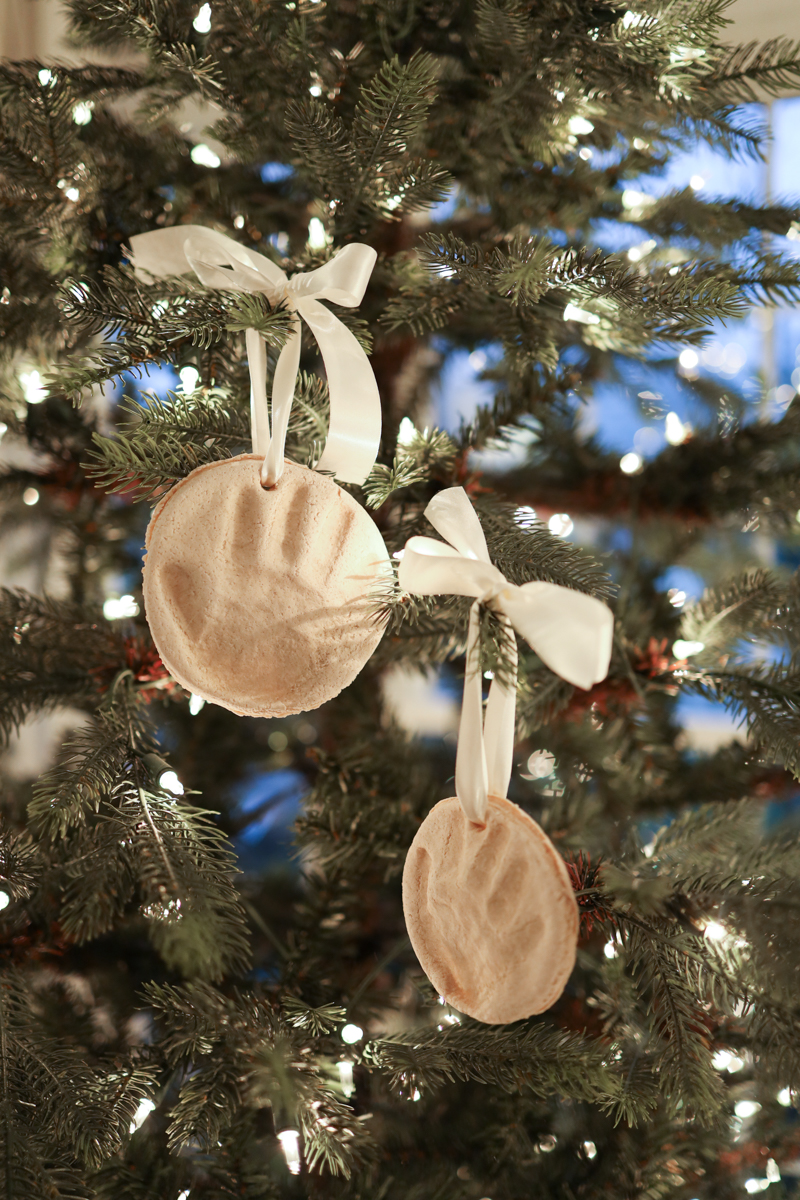 I'm not always the biggest fan of crafts. Most end up being more work than they are worth. But these were easy to make and I just love seeing my kids hand prints on the tree. It's a fun activity for toddlers and older kids, too. Make salt dough handprints, or salt dough ornaments with cookie cutters. Let your kids paint them, or leave them simple and sweet like this.
How to Make Salt Dough Ornaments
Making salt dough at home is so, so easy. This was a fun project that isn't too messy, and results in the sweetest handmade ornaments. All you need are three staples that you likely have in your pantry. That's it! This is one of those crafts you can do with your kids every year starting when they're an infant. Sure, they won't know what's going on, but there's nothing sweeter than having your baby's handprint or footprint on a tree.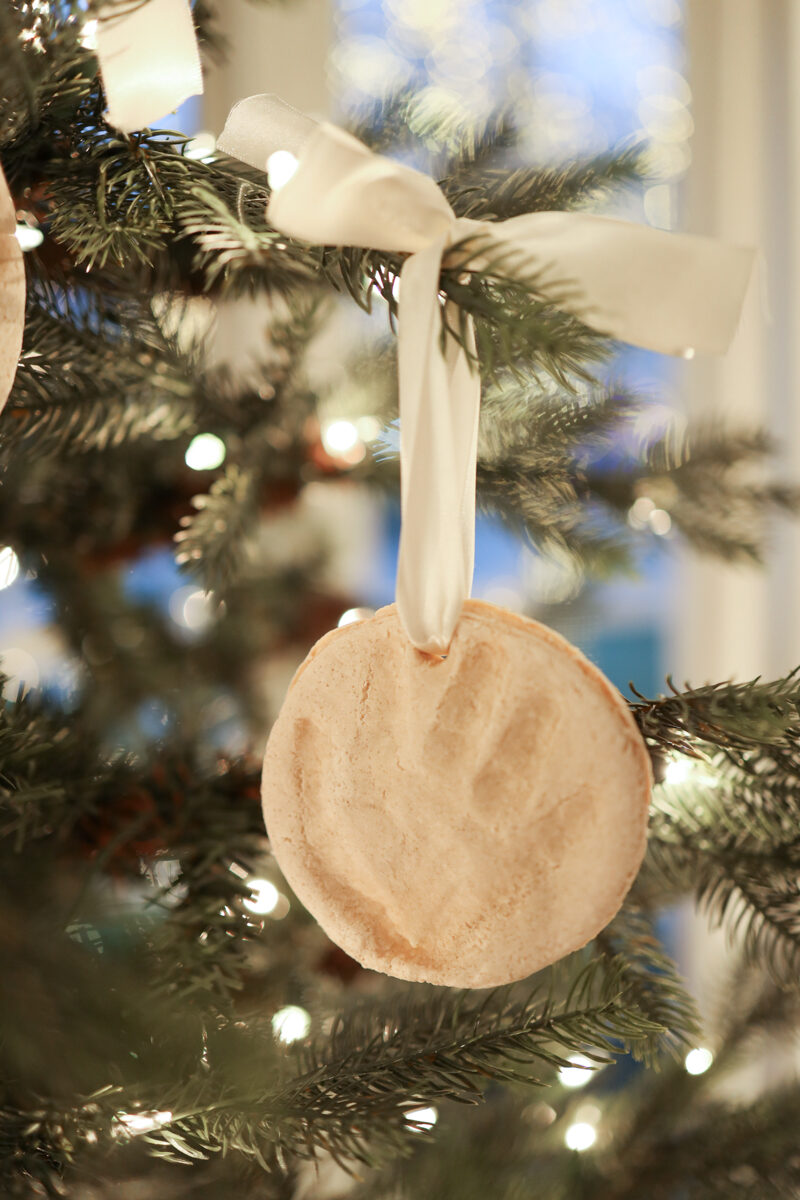 Salt dough ornament recipe
Making a batch of salt dough is so easy. And this is one of those easy Christmas crafts that you should do this holiday season. It's fun for the whole family, and will quickly become one of your favorite holiday traditions. There's something about a keepsake ornament as a parent or grandparent – a handprint is so sweet and sentimental. And kids will have so much fun painting and making glittery salt dough ornaments. So here's my classic salt dough recipe.
4 cups flour
Bleached all-purpose flour is best, but unbleached works, too. This is not the time to use whole wheat or organic flour. You're not eating these and wouldn't want a taste them anyway.
1 cup salt
The salt is what preserves these homemade ornaments and the 1 cup of salt is why you won't be tasting them. I recommend and use generic table salt.
1.5 cups warm water
The warm water is what's going to get these ingredients to stick together.
Tools for making salt dough ornaments
Mixing bowl and large spoon
Christmas cookie cutters: we made a few candy canes and holiday themed shapes.
A cup or round cookie cutter for shaping your salt dough hand print ornaments
Rolling pin.
Paint and paint brushes, glitter, and glue for decorating (or leave them plain)
A straw for making the hole to hang your ornament.
Parchment paper
Cookie sheet
Ribbon for hanging your ornament.
We did not do this, but you have the option to mod podge your ornament for extra preservation.
How to make salt dough ornaments
Stir flour and salt in a large bowl, and slowly add in all the warm water. Stir with a spoon until you are unable to do so, and then use your hands. Knead the dough until it's soft.
Roll out your dough on a sheet of parchment paper or a floured surface. It should be around 1/8″ thick. We made ours a little too thick the first time and they started to split a little bit, so pay attention to this step.
Use cookie cutters to cut the dough. When you have cut all the shapes, peel away excess dough, leaving all the cutouts on the parchment paper.
Poke a small hole in the top of each ornament with a straw.
You will bake these ornaments on a low temperature, so preheat your oven to 250F. Once your ornaments are cut, bake them on a baking sheet for 2 hours. Check the ornaments and see how they look after about an hour. I check them again in 30 min increments after that.
Once your ornaments cool, decorate them and hang with ribbon. These make such a great gift for family and teachers, and we love having them on our Christmas tree. I recommend storing them in bubble wrap to keep them safe.
I hope you enjoy these homemade salt dough ornaments!
This post contains affiliate links. If you purchase something using my links, I may earn a small commission at no cost to you.