My Review of the Veja Esplar Sneakers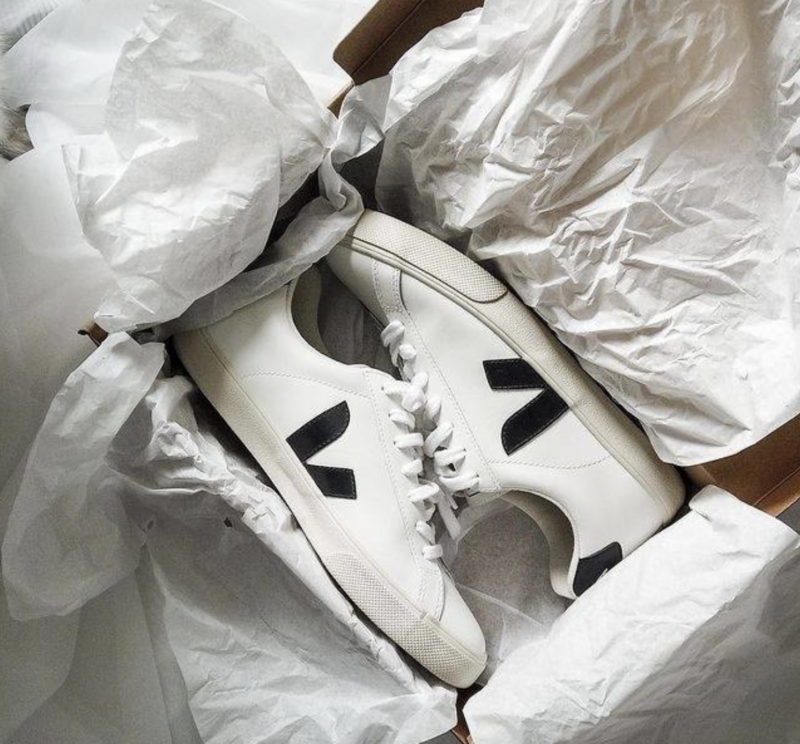 When photos of Meghan Markle in Vejas made their way through the internet, the brand's instagram was overwhelmed and "broke down." Veja not only went on to become the no. 1 brand on instagram in 2018, but it's stayed one of the top shoe brands since. And for good reason. Here's my (unsponsored) review of the Veja Esplar Sneakers.
I did not run to order these shoes after Meghan Markle wore them. In fact, I waited a year, purchasing my first pair of Veja Esplar sneakers in 2019. I was very on brand of me to wait until they really grew on me. But I did like them because what's not to like? They're stylish, and once you break them in, they're quite comfortable. Yes, having to break them in is a pain but it's worth it.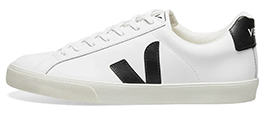 The Veja Esplar sneakers look good with everything
Veja Esplar sneakers look great with jeans, shorts, and even dresses. If you're running around in workout pants but want to look a little more together? Vejas. Chic travel outfit? Vejas. Dress them up or down, and always look and feel like your best self when you wear them. I've worn them with everything. They are the most stylish sneakers I own, and I love them so much that I have them in black, white, and burnt orange/brown hue for fall. My husband calls those my pumpkin spice shoes. I love them.
They're priced well
At $100-$130, I'd say they're priced very well and are aot more affordable than other brands out there. They're very affordable compared to brands like Golden Goose which I just cannot get behind. Why would anyone buy $600 sneakers that look dirty? I also wouldn't spend $600 on sneakers that look clean, so there you go.
They're well-made
I've had my first pair of Veja Esplar sneakers for almost four years. They have gotten a ton of use and are still in great shape.
The brand is sustainable
The brand is sustainable, organic, fair trade, and very upfront about their practices. You can learn more here.
The con (but it's temporary)
This is the one negative, but for what it's worth, it's a temporary negative. When my Esplar sneakers first showed up, I was like "oh my god they are so stiff how is everyone raving about them?" But a quick google search taught me they need to be broken in. My #1 tip is to lace all but the top holes, bend and stretch them a bit, and spend a day or two in some very stiff sneakers. Once you break them in, they're amazing. I get that it sounds like work, but i broke my shoes in years ago and have been wearing them since. They hold up! I promise you, it's worth it.