Are the Veja Esplar Sneakers Worth It? My Honest Review.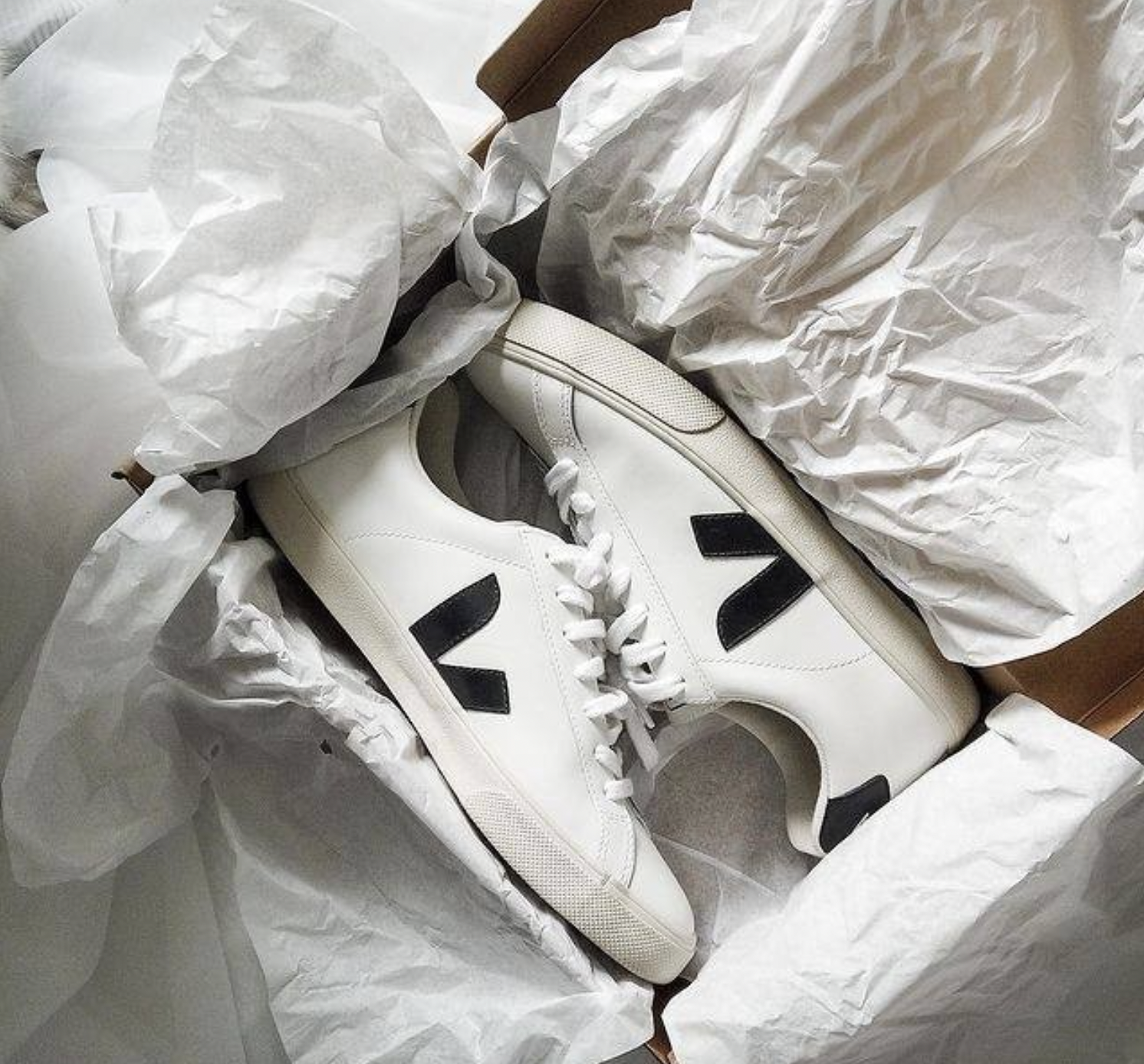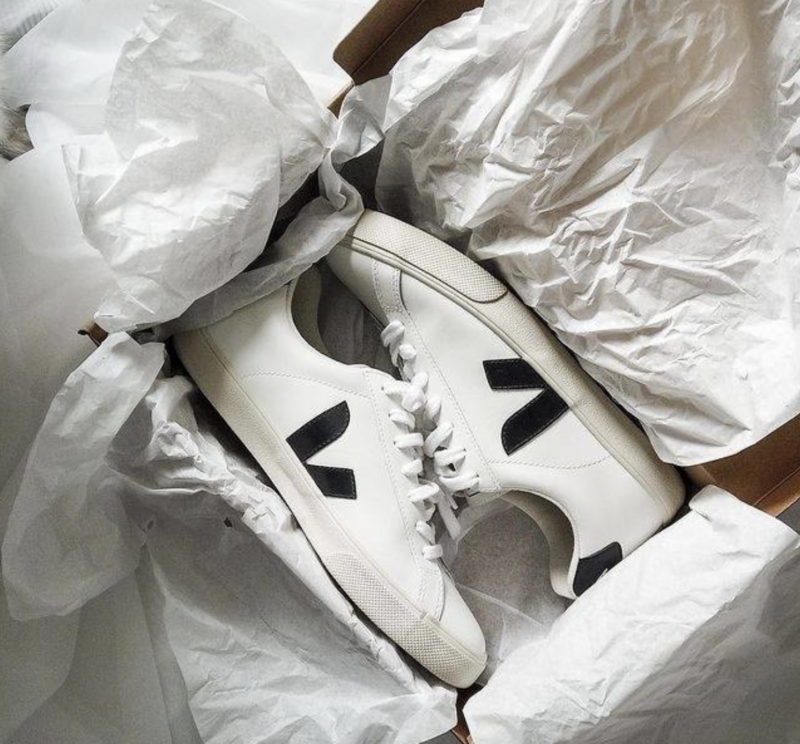 When photos of Meghan Markle in Vejas made their way through the internet, the brand's instagram was overwhelmed and "broke down." Veja not only went on to become the no. 1 brand on instagram in 2018, but it's stayed one of the top shoe brands since. And for good reason. These classic white sneakers are fair trade, made of organic cotton, and are a lot more affordable than the popular (and kind of stupid) Golden Goose sneakers. Here's my (unsponsored) review of the Veja Esplar Sneakers.
Are the Veja Esplar Sneakers Worth It? My Honest Review.
I did not run to order these shoes after Meghan Markle wore them. In fact, I waited a year, purchasing my first pair of Veja Esplar sneakers in 2019. I was very on brand of me to wait until they really grew on me. But it didn't take long until the French footwear brand exploded – and the casual sneaker could be seen on everyone from Reese Witherspoon to Emma Watson. And the French brand, which is the first sustainable sneaker brand, sourced all its materials from Brazil. Still, I waited. I liked them because what's not to like? They're stylish, and once you break them in, they're quite comfortable. Yes, having to break them in is a pain but it's worth it.
I'm not sure what it is about Veja shoes. Is it the classic style and sleek design? The V that comes in a variety of colors, that adds just a little something (and some flair) to an otherwise simple white sneaker? Or is it the fact that the brand is sustainable – and more important, that it was the first sustainable sneaker brand? The brand sells millions of pairs a year (yes, millions) and has become wildly popular over the years. But is it worth the hype? Well, I have 3 pairs, and I don't have 3 pairs of anything. So yes, it is.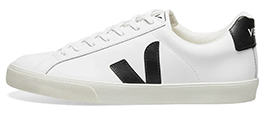 The first sustainable sneaker brand
The brand is sustainable, organic, fair trade, and very upfront about their practices. You can learn more here. VEJA is the first sneaker brand to use fabric entirely made from recycled plastic bottles and recycled polyester. Fair wages, sustainable practices and sustainable materials, and organic materials make Veja one of the best brands out there. And they are made with wild rubber (and mostly raw materials) from the amazon rainforest.
The company's transparency on sustainability was groundbreaking, and opened the door for new sustainable shoe brands like Allbirds.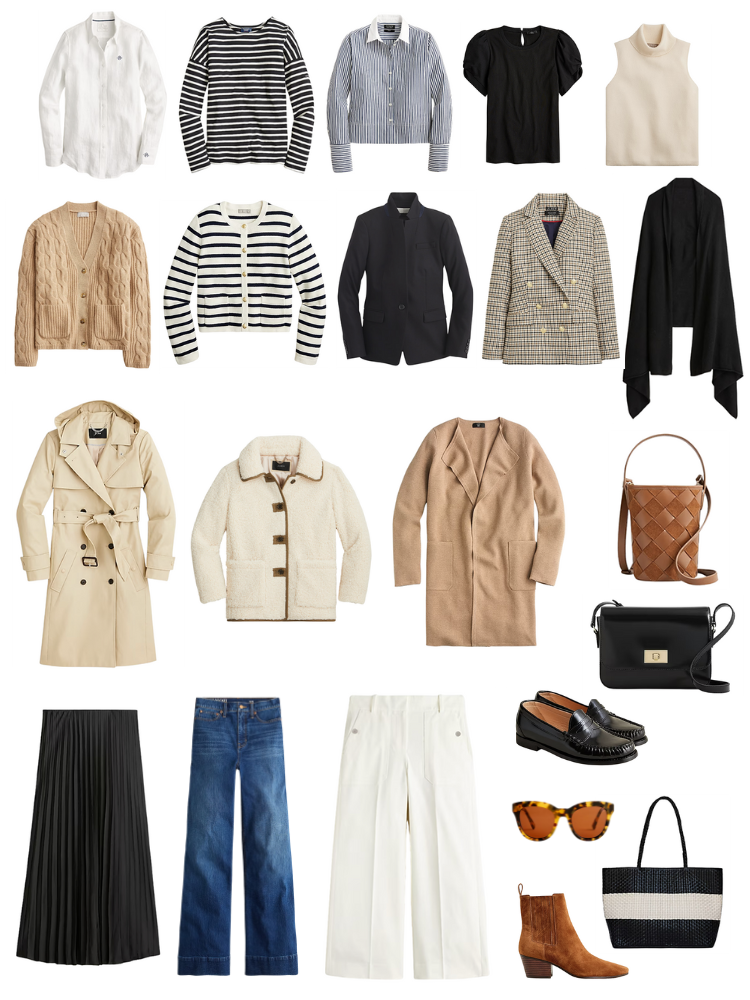 The timeless pieces from J.Crew that you need in your closet.
Veja Esplar sneakers look good with everything
Veja Esplar sneakers look great with denim, sweats, leggings, and dresses, too. And I am someone who before Vejas, struggled with sneakers and dresses. I still think not all sneakers go with dresses, but these do it perfectly. If you're running around in workout pants but want to look a little more together? Vejas. Chic travel outfit? Vejas. Dress them up or down, and always look and feel like your best self when you wear them. I prefer the look to Stan Smiths and would never spend $600 on GG sneakers. So these are it. I've worn them with everything. They are the most stylish sneakers I own, and I love them so much that I have them in black, white, and burnt orange/brown hue for fall. My husband calls those my pumpkin spice shoes. I love them.
This is the most random thing anyone could care about, but I really like the birds eye (shoe selfie?) view from the top of these sneakers. Some look really, really weird, and I'm not taking selfies of my feet (my god, it's not 2017) but I don't want to look down and see clown feet. I once tried Tretorns and they looked so weird form above – I had to return them. But Vejas? They're beautiful from every angle.
Veja sneaker styles
The brand sells quite a few styles, but the Esplar, Campo style, and V-10 seem to be the most popular. I prefer the thinner rubber sole of the Esplar. And I can't get into the velcro look unless it's on my 4 year old (I'm just not that cool). The low profile leather sneakers are one of the most popular styles of sneakers for a reason. I have not tried the Veja Campo sneakers but it might be time.
They're priced well
At around $120-130, I'd say the price point is pretty good for a stylish sneaker. They're not cheap but are a lot more affordable than other brands out there. And the sustainability piece (and classic style) makes them well worth it, if you ask me. They're very affordable compared to brands like Golden Goose which I just cannot get behind. Why would anyone buy $600 sneakers that look dirty? I also wouldn't spend $600 on sneakers that look clean, so there you go.
They're well-made
I've had my first pair of Veja Esplar sneakers for almost four years. The overall quality is great, and I love the Esplar style. They are simple and chic, too, and really withstand the test of time. They have gotten a ton of use and are still in great shape. I loved them so much that I bought a second pair. And then a third.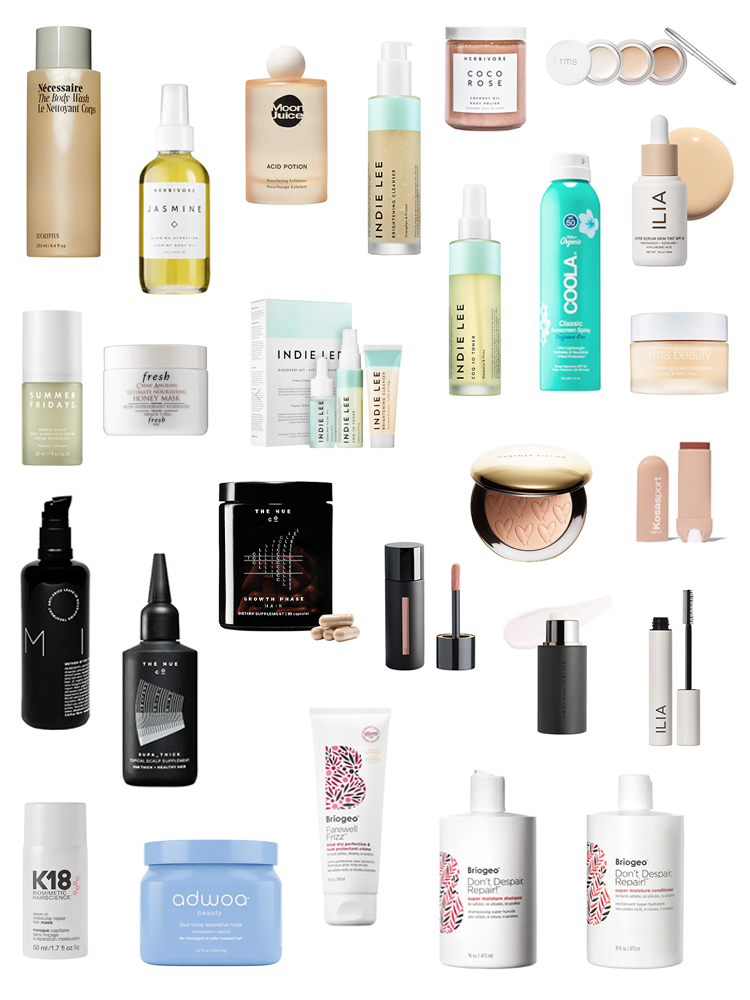 I made the switch to clean beauty years ago and my skin has never looked or felt better. These are the best products I've been using for years.
How do Vejas run?
Most retailers and review will suggest that you size down half size to a full size, but they fit TTS (true to size) for me. I am usually a 37, and wear a 37 in the Veja Esplar sneakers.
Let's talk about the comfort level of Vejas
This is the one (temporary) negative, but it lasts a day or two, and given all the positives, I really can't call it a negative. Out of the box, these are…not the most comfortable shoe you'll try on. They are a bit stiff and the tongue has the tendency to dig into your foot. Yet millions are sold each year and here I am recommending them (with a rave review) so please keep reading. The biggest criticism that I tend to hear and that I personally experienced for a moment but given all the positives, am ok with, is that they are a little stiff at first. The first time I wore my Esplar sneakers I was like "oh my god they are so stiff how is everyone raving about them?" But a quick google search taught me they need to be broken in.
Here's the thing though. Leather tennis shoes will never be as comfortable as canvas or athletic (mesh) sneakers. I can still go a pretty good distance in them and find them comfortable enough, but might not want to walk 20,000 steps in them. That said, they are still comfortable and are, in my opinion, very stylish. I love that I can wear them with (literally) anything.
How to break them in
My #1 tip is to lace all but the top holes, bend and stretch the tongue a little bit, and spend a day or two breaking them in at home. Put on some comfy socks and wear them around the house and you'll be fine. Bend the tongue and the actual shoe to soften them up. I know, I know. This is sounding like a lot of work but scroll up to read the sustainability piece – it's so worth it. I don't know anyone who has these and doesn't love them the way I do. The tongue of the shoe felt a little funny before I did this, but that solved the trick.
Once you break them in after the first wear or two, they're amazing. I get that it sounds like work, but I broke my shoes in years ago and have been wearing them since. They hold up! I promise you, it's worth it. I should note that I am such a baby when it comes to shoes and cannot walk in heels to save my life, so if these weren't comfortable, I wouldn't have purchased more of them. If you want a great walking shoe, these aren't it. But if you want a cute and stylish sneaker to run around town in (errands, lunch, etc) or to do some light walking in, these are it.
Just writing this post makes me want to purchase yet another pair. They are that good.
So, are Veja Sneakers worth the hype?
Yes. I love my Veja sneakers. They are 100% worth it. Can I go for a run in these (not that I do that) like I could in Nikes? No. They're not the best walking sneakers, but they are my favorite sneaker. The design and sustainability make them the best. And they are French, so really, what's not to love?
This post contains affiliate links. If you purchase something using my links, I may earn an affiliate commission at no cost to you.