Recent Purchases: What I Bought in April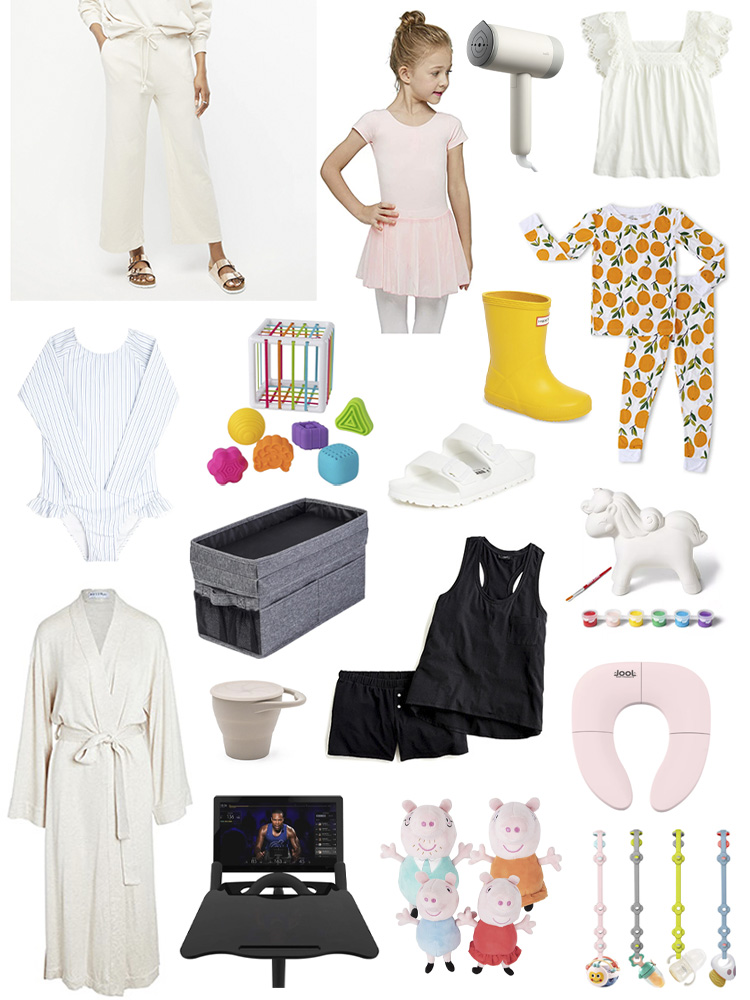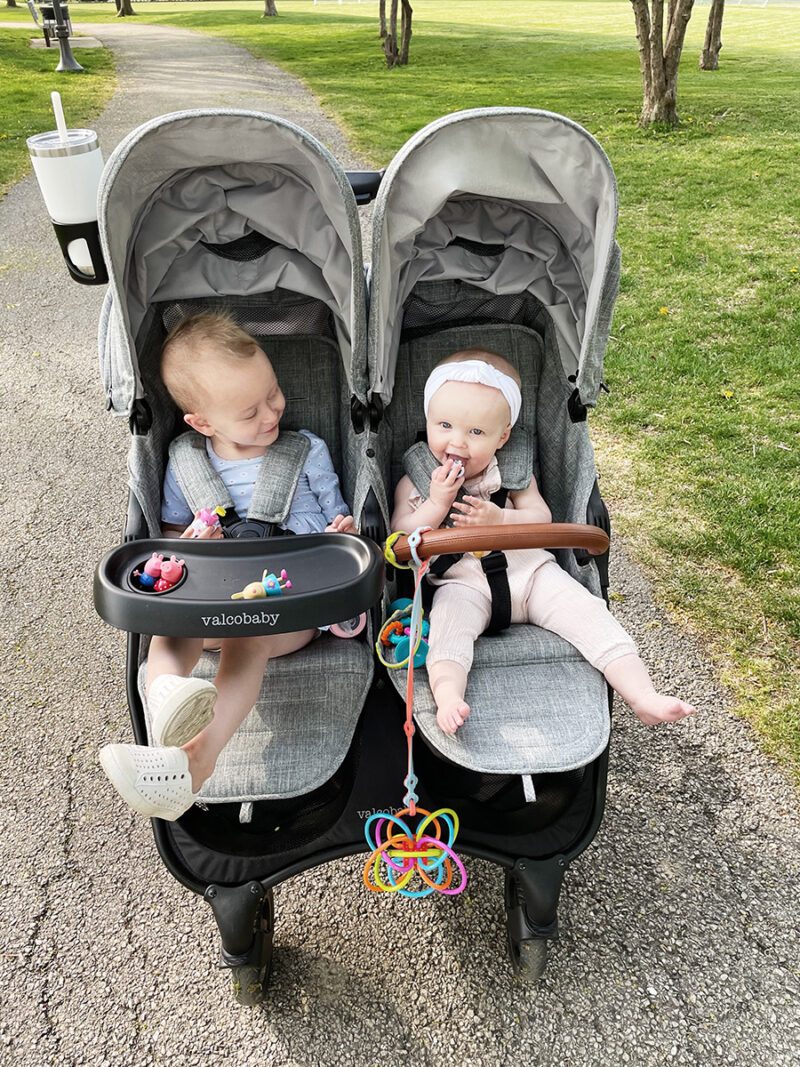 The most popular (or most asked about) purchases of the month were my Peloton "desk" and our backseat organizer. April was a little shopping-heavy since I needed some warm-weather essentials for the girls, snagged some of my most-used beauty items at the Sephora sale, and I prepped for Margot's upcoming round of steroids with a few rewards. Here are my recent purchases: what I bought in April.
Recent Purchases: What I Bought in April
Wide Leg Pants
The J. Crew team gifted these in the mint color and I loved them so much that I bought a second set. They run pretty big! I prefer how the XS fits and I'm usually a small
Crewneck Sweatshirt
I was all about my lou & grey set for winter and still am, but this is the perfect, lighter, spring and summer set. I might order the shorts, too.
Pajama Set
This set is so, so light and comfortable. If you run hot like I do, I highly recommend it. And bonus: the black is on sale.
Kimono Robe
I've owned a few robes over the years and this is hands-down the best. It's light but warm and so soft. My barefoot dreams was (is) great but I feel like I look more put together in this one.
Square Neck Eyelet Tank
I bought this in black a few weeks ago and loved it so much that I ordered it in white (on sale).
Waterproof Sandals
I needed something to throw on when I'm in the yard with the girls. These are waterproof and perfect for the water table or mud kitchen.
Peloton Desk
I actually bought this a while ago but didn't use it until last month so it made it into today's post. On days that I have a lot of work to do, I'll take a class and then spend at least an hour working and pedaling with this peloton desk.
Protein Powder
Conor and I both add this to our Daily Harvest smoothies. It's clean, tastes great, and gives us some much-needed extra protein.
Universal Cup Holder
I bought this for our new double stroller and it works really well.
Collapsible Snack Cups
I bought a second one of these for Kate's snacks when we're on walks. These are great and collapse flat when not in use.
Toy Safety Straps
I love that these straps wipe clean. I keep a few toys for Kate and Margot's water bottle strapped to the stroller, so nothing gets dropped or lost.
UPF Sun Hat
I bought one of these for each of the girls. They offer great protection for their faces, heads, and eyes.
Swimsuit
I passed Margot's old swimsuits on to Kate and needed to get some new ones for Margot this summer. Couldn't resist this one.
Margot's $8 Play Dress
I bought this in 4 prints since it's perfect for running around (with bike shorts underneath)
Denim Jacket for Margot
Margot had the same jacket last year but outgrew it, so we sized up.
Daisy Romper
Margot loves matching her sister so I ordered this romper for Kate and matching dress for Margot.
Folding Potty Seat
We needed something for on-the-go (mostly for our monthly clinic days) and this has been great.
Outdoor Mud Kitchen
Margot played with this for what seemed like forever at my friend's house, so I ordered one to put in her empty play house. It's great for outdoor sensory play!
Inny Bin
Little Katertot never gets anything new since we saved all Margot's toys, so I did a little research on the best toys for 10 month olds and got her a little something.
Paint Your Own Unicorn
I've been trying to get Margot to do more arts & crafts but her attention span with coloring is pretty short. Painting, however, is something she seems to really enjoy, so I bought a few of these.
Peppa's Family
I bought these as a medicine reward for Margot. She'll get one each time she takes a dose of a medicine that's hard for her to take next month, so they'll cover 4/10 doses! Worth it.
Rainbow Pool
This keeps selling out and coming back in stock, so keep checking back.