Our New House: The Entry, Living Room, and Kitchen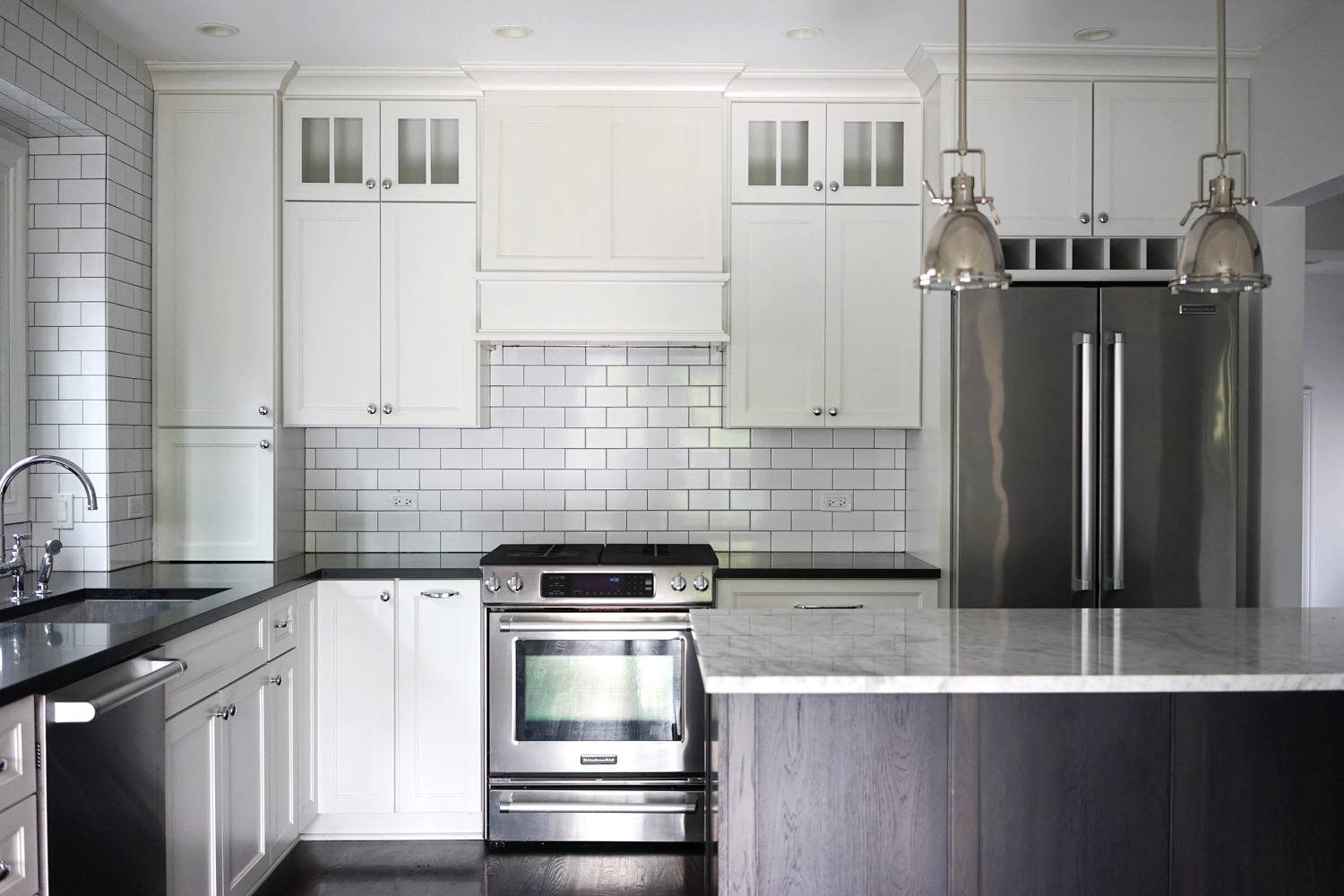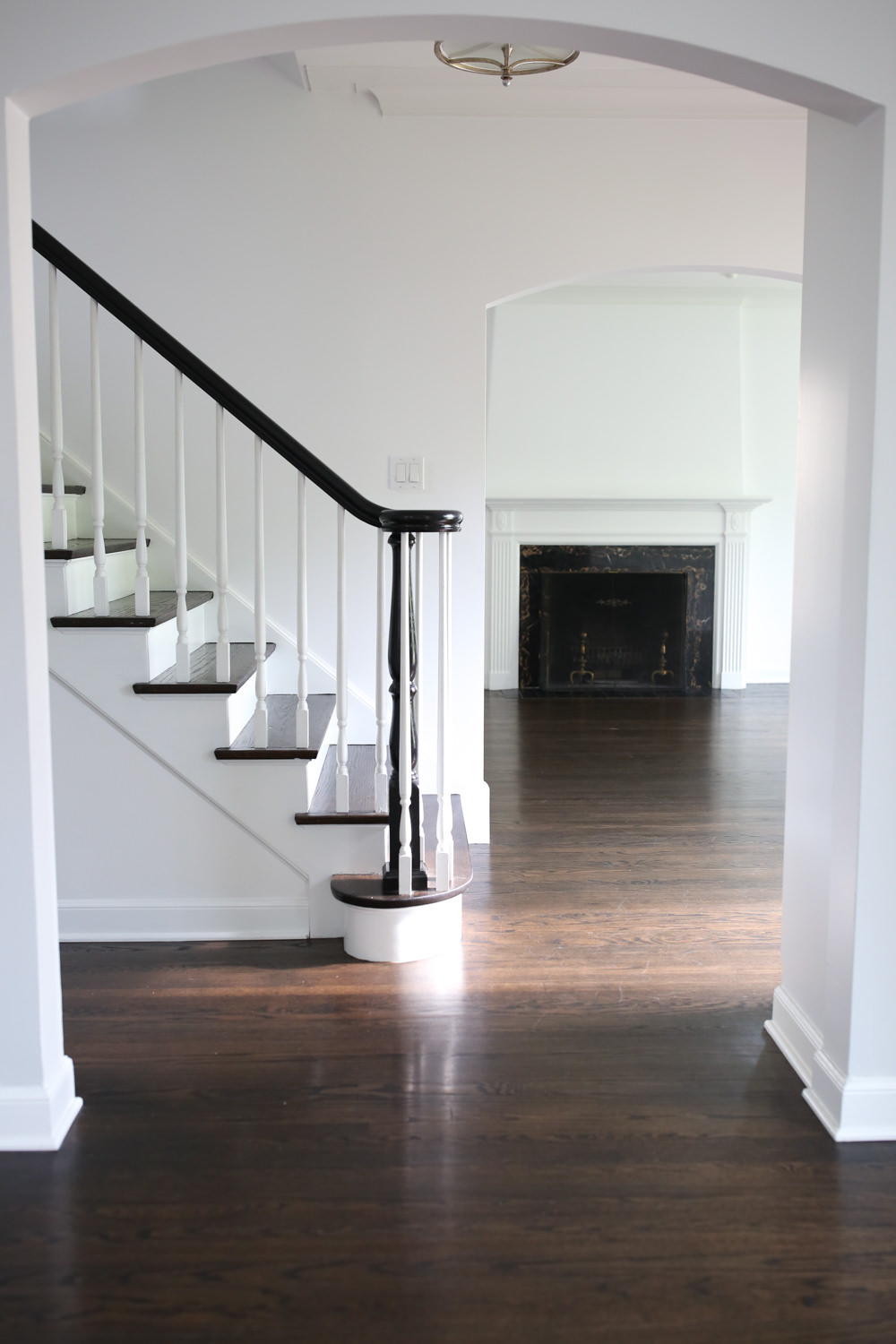 I'm so excited to give you a tour of our first house. As someone who never thought about leaving downtown Chicago, I am happy to say that I love having a house and that I really enjoy the quiet and slower pace out here. It's been so nice spending mornings on the patio while the pups run around in the yard and we both love not being on top of each other all the time. The space isn't huge (just about double the size of our one bedroom condo) bit's perfect for us and more important – feels like home. So here's our new house. The entry, living room, and kitchen. See how we decorated the living room.
Our New House: The Entry, Living Room, and Kitchen
My husband is a realtor and found this house before it even went on the market. He arranged a showing the following day and we knew we had to go for it as soon as we saw it. The house was priced to sell and was the only place we had seen within our budget that didn't need a any work. Conor wrote up a contract as soon as we got home and had our new home secured within 24 hours. It all happened so quickly that there was barely time to process anything but that's been my life lately. And here we are in our new house about a month away from becoming parents. Sh*t is getting real. Without further ado, here's a look at our first home! And in case you missed it, here's a post on some of the things we're buying.
The Entry
We don't have too many plans for this space other than changing the lighting (not pictured) and adding a stair runner because Buddy already slipped down two steps and it will be much softer (and less slippery) for us and baby, too. There's a little coat closet and some shelving, too. One side leads to the dining/kitchen and the other to the living room and sun room. I didn't shoot the downstairs powder room but will share a before when I figure out paint or wallpaper.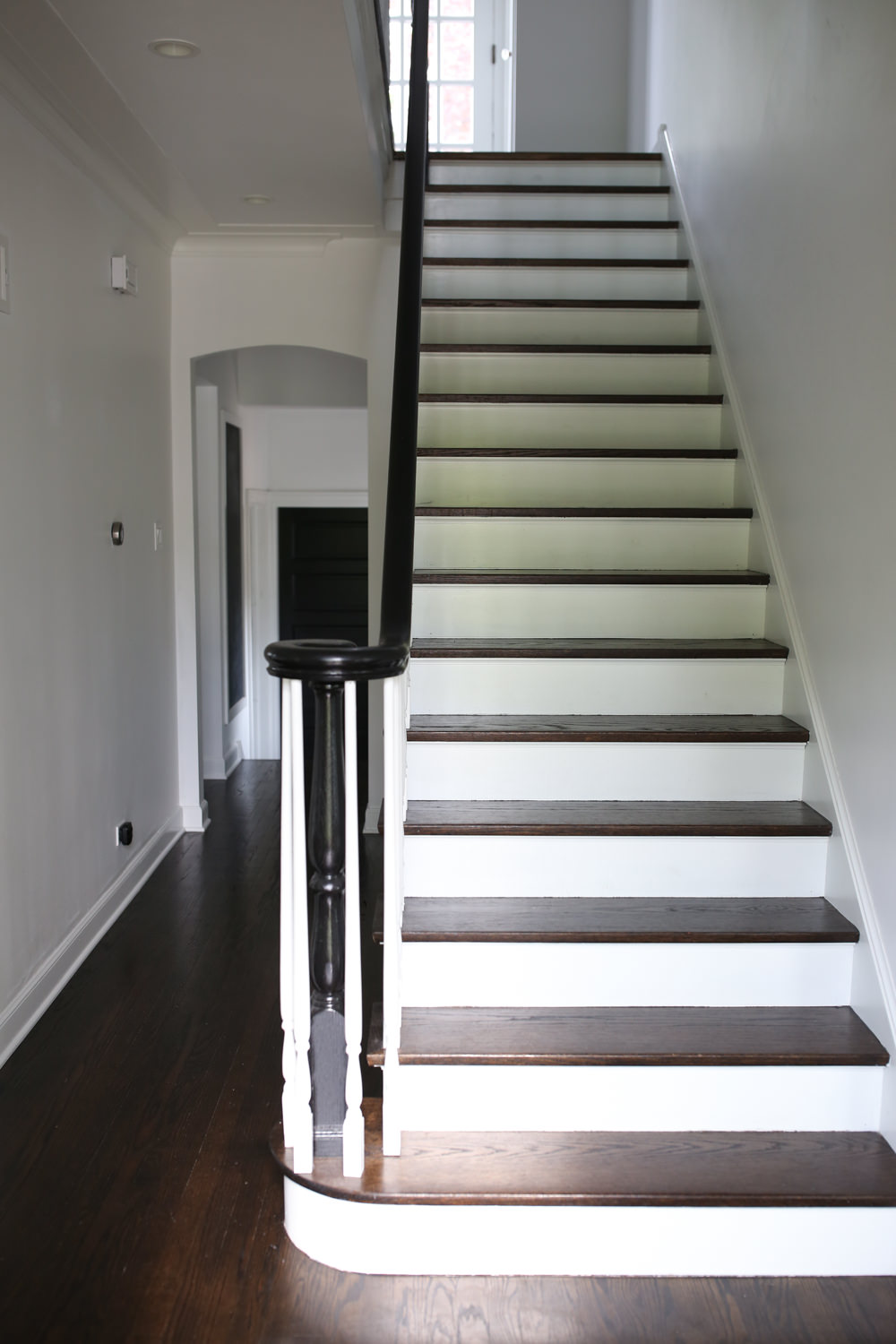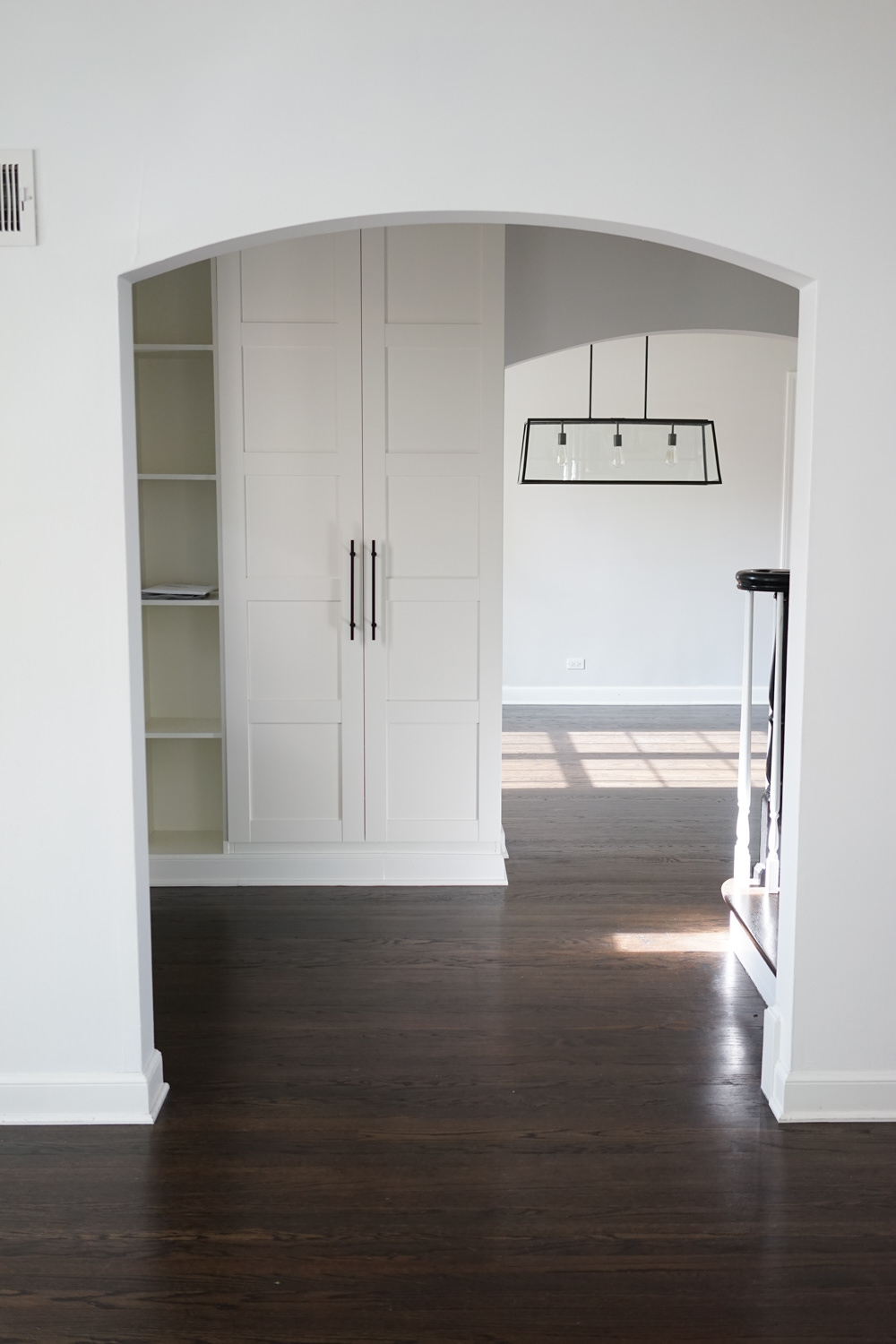 The Living Room
This is one of my favorite rooms in the house. It's so bright and cozy, I love the fireplace, and it leads to the cutest little sunroom that we'll use as a sitting room / playroom for baby girl. The only plan for this room is to add a chandelier and change the drapes. The hardware came with the house so I don't have any details, but we plan on keeping it. I would really like to change the marble but Conor wants to leave it, so we'll see what happens there.
We plan on changing the window treatments in the sunroom at some point, but that doesn't feel urgent.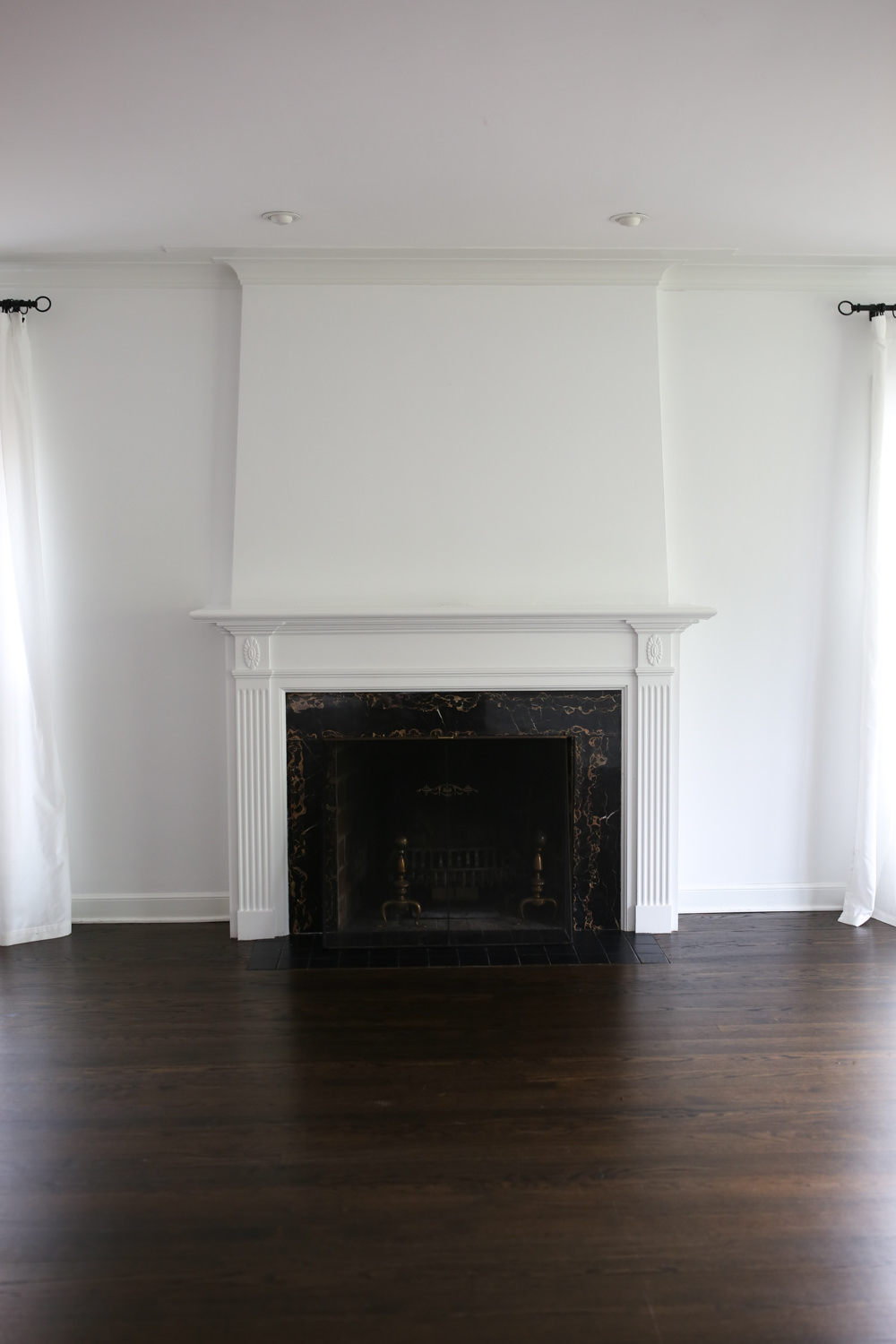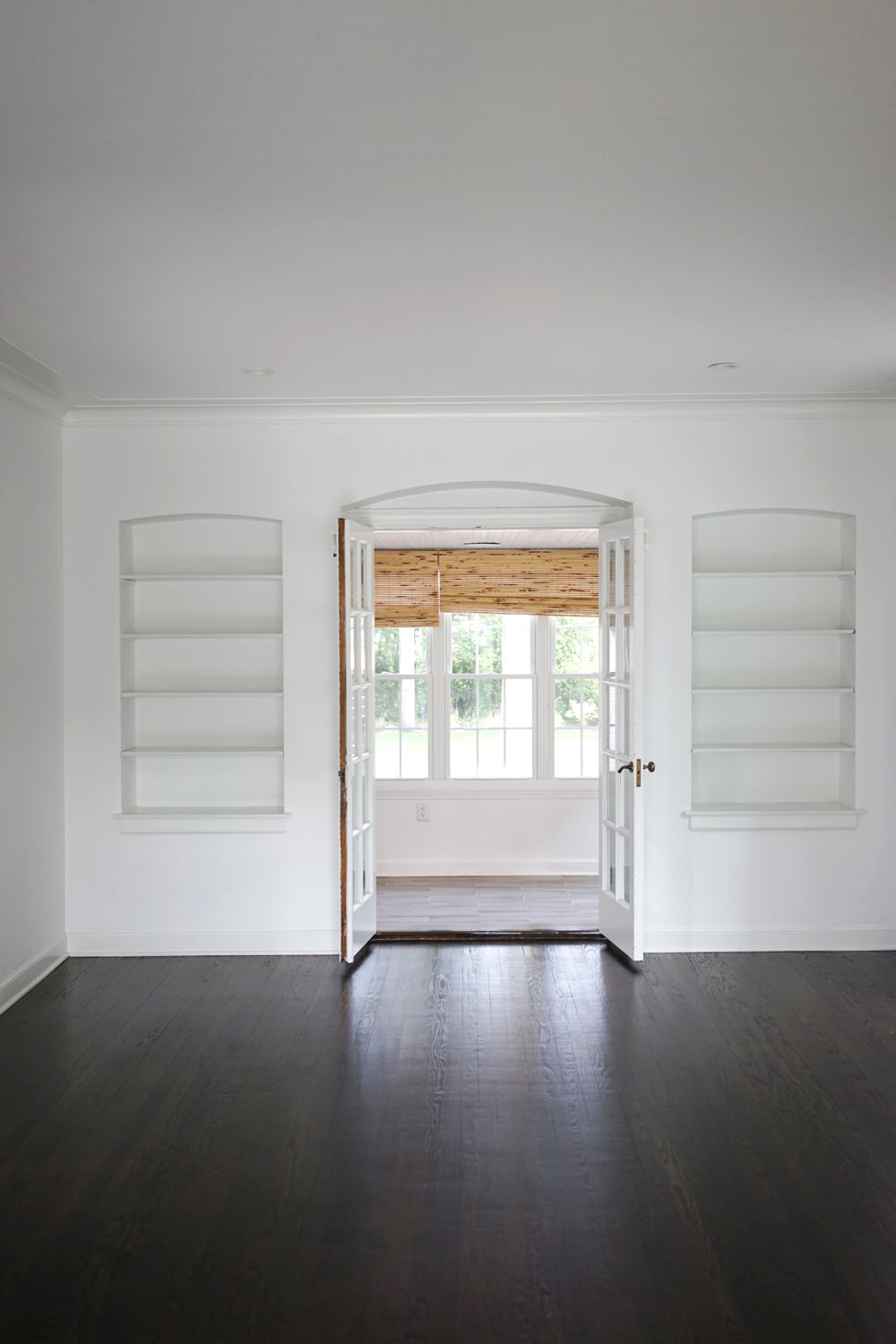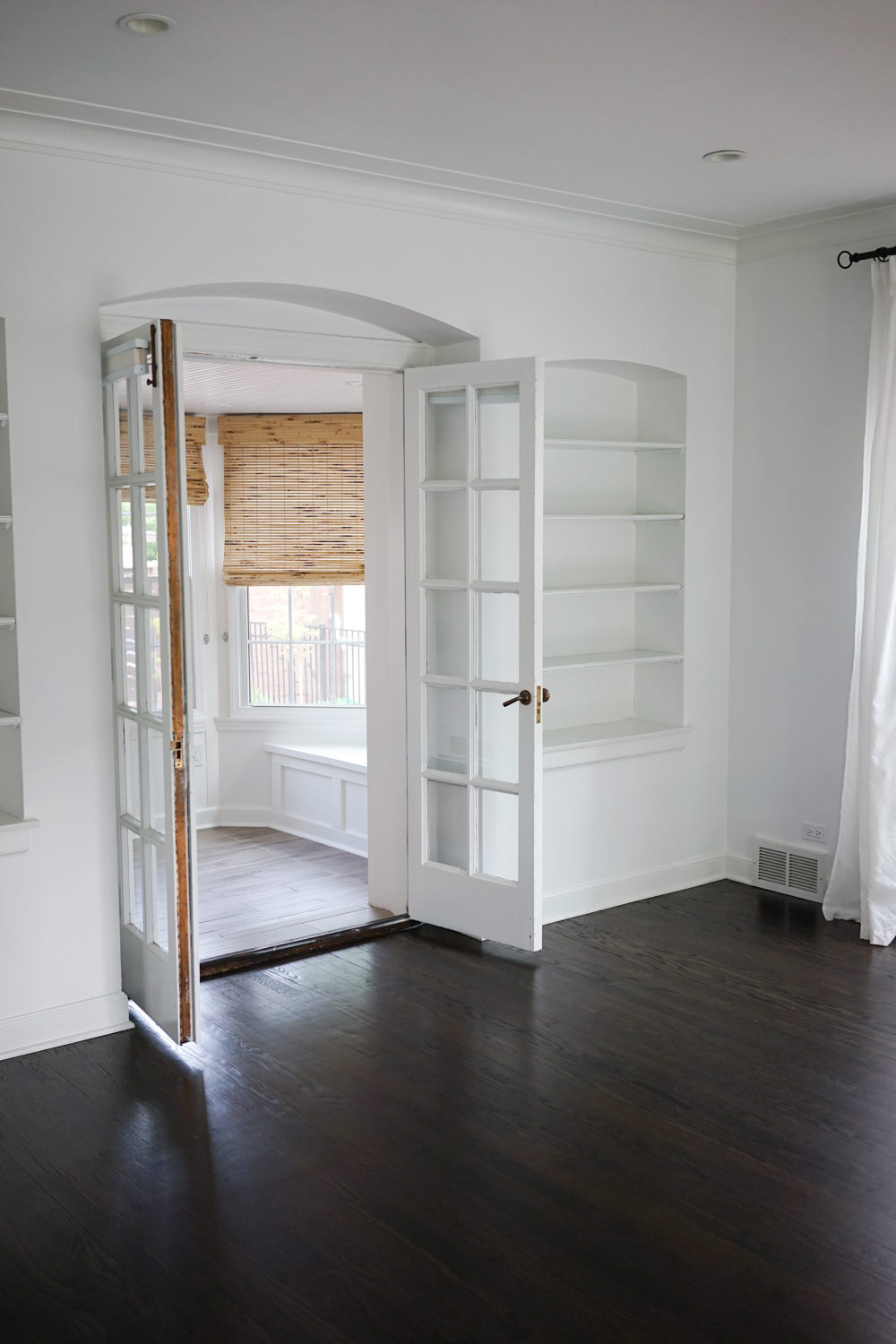 The Kitchen and Dining Room
The previous owners did such a great job on this room. We plan on painting the peninsula (island) a lighter grey, are changing out the two lights above it for these (and centering / raising them since they're awkwardly low), and I am debating changing out the knobs and pulls for a rubbed bronze (black) but that's TBD.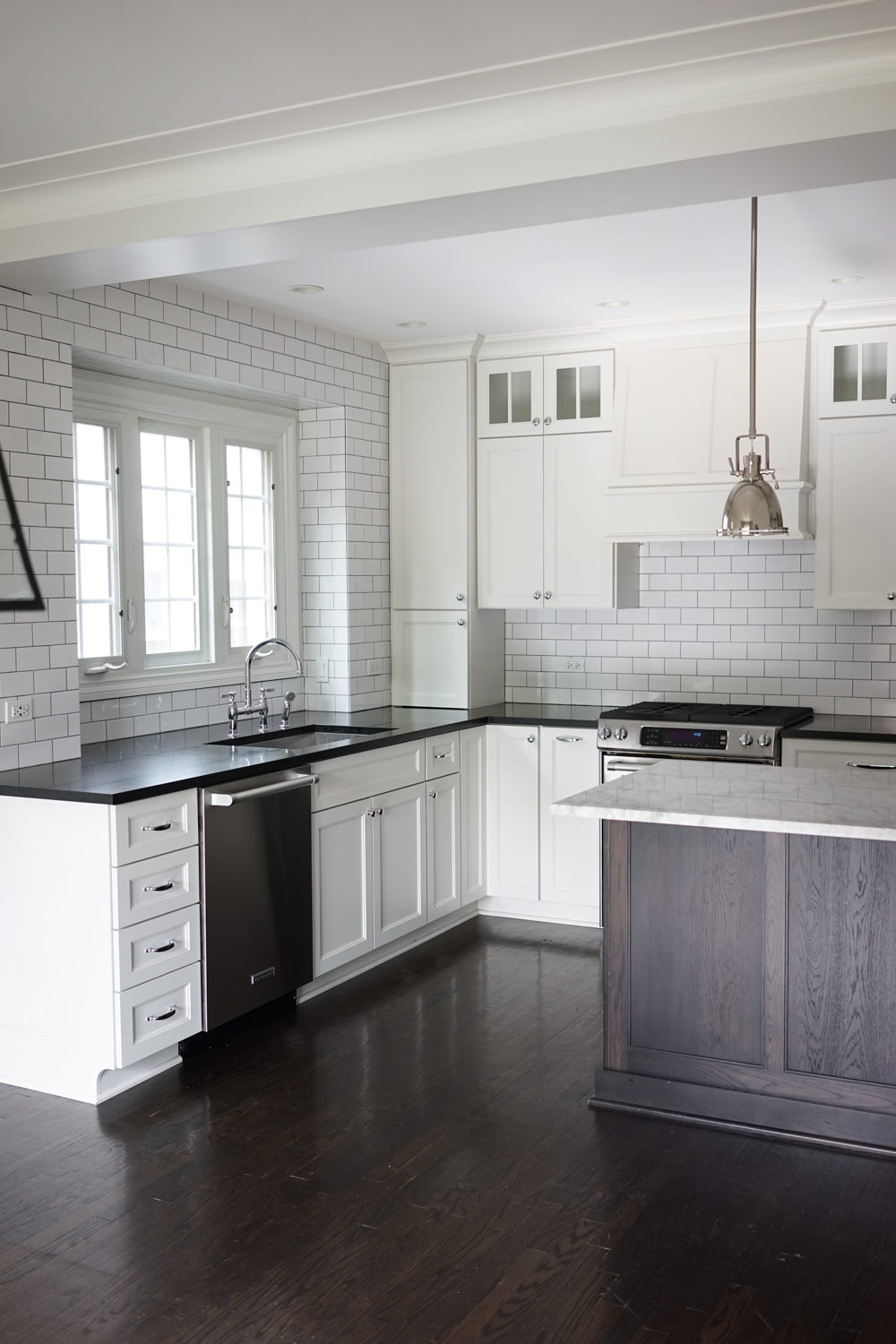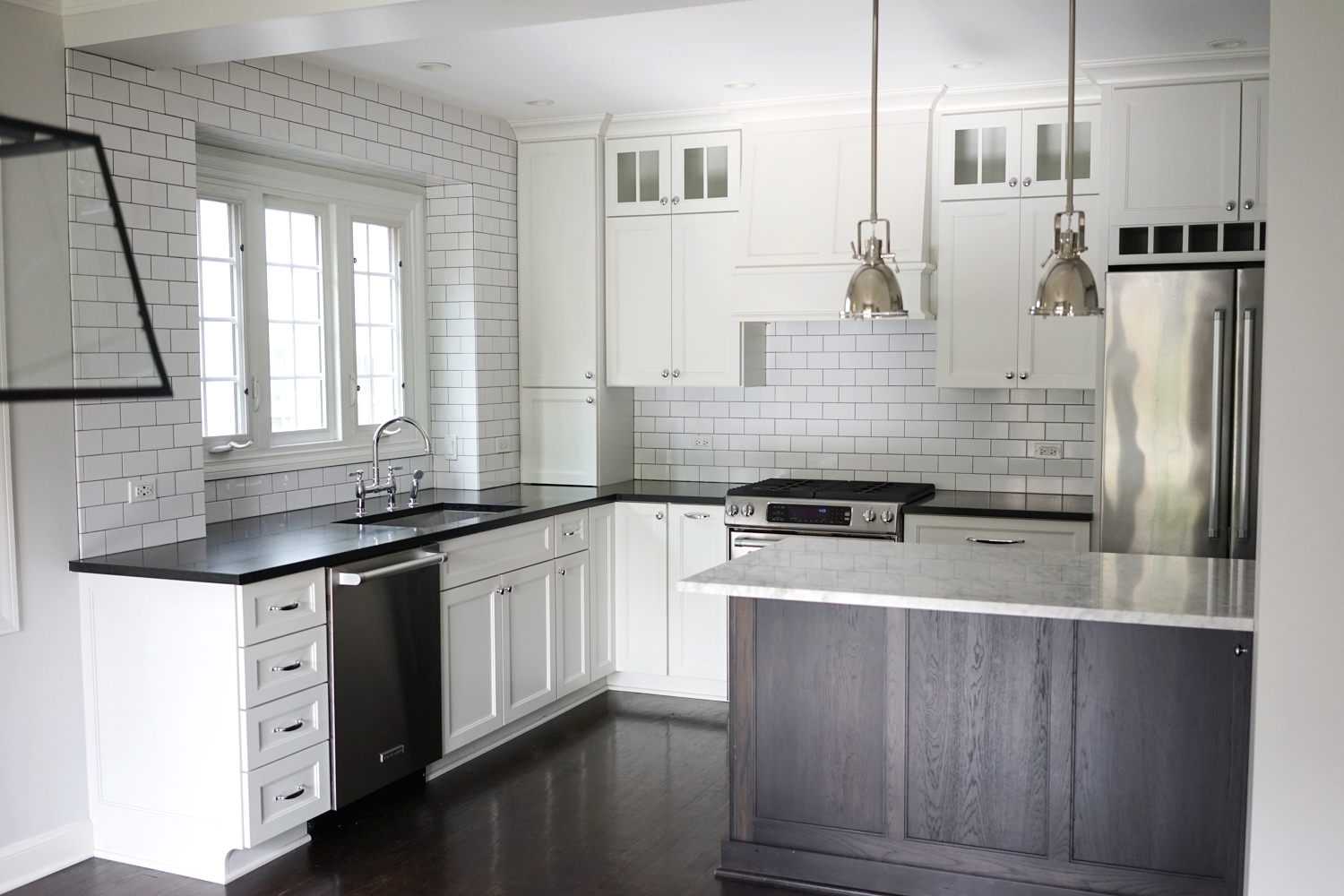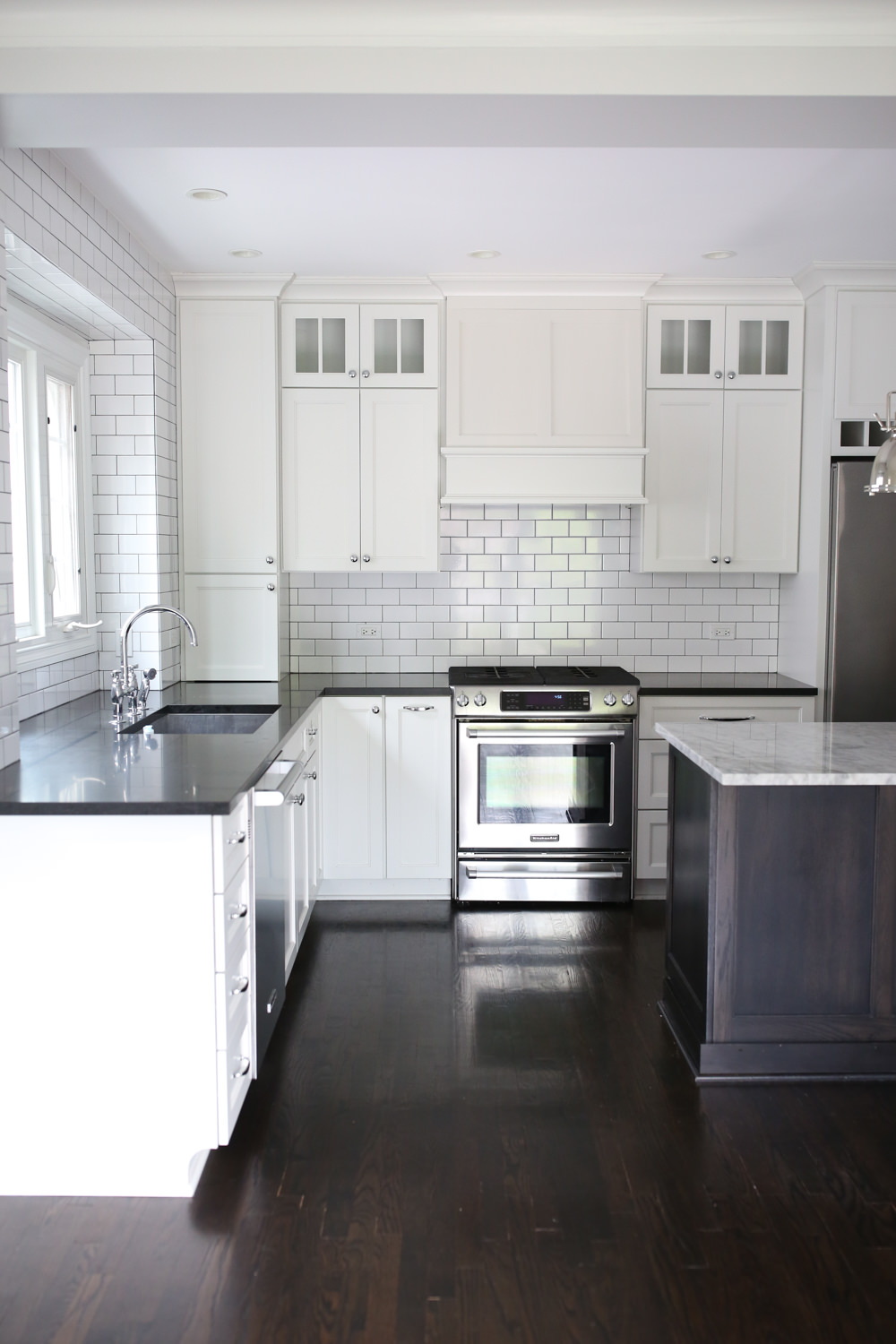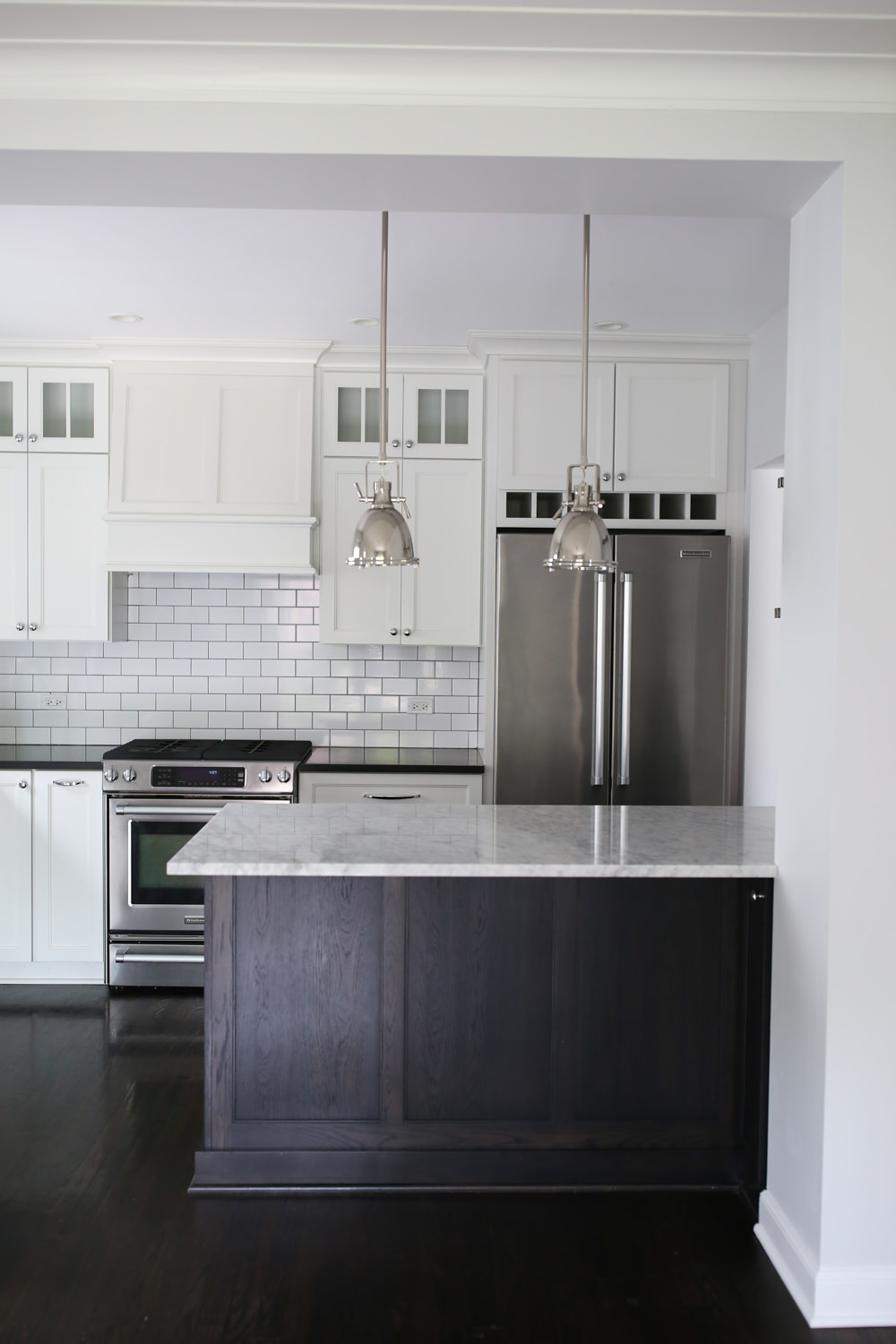 Dining area lighting
Everyone has commented on loving this lighting fixture and it is pretty, but it's also really wide and low. Since it covers the art we put up between the two windows and just doesn't feel like us, we're planning to switch it out eventually.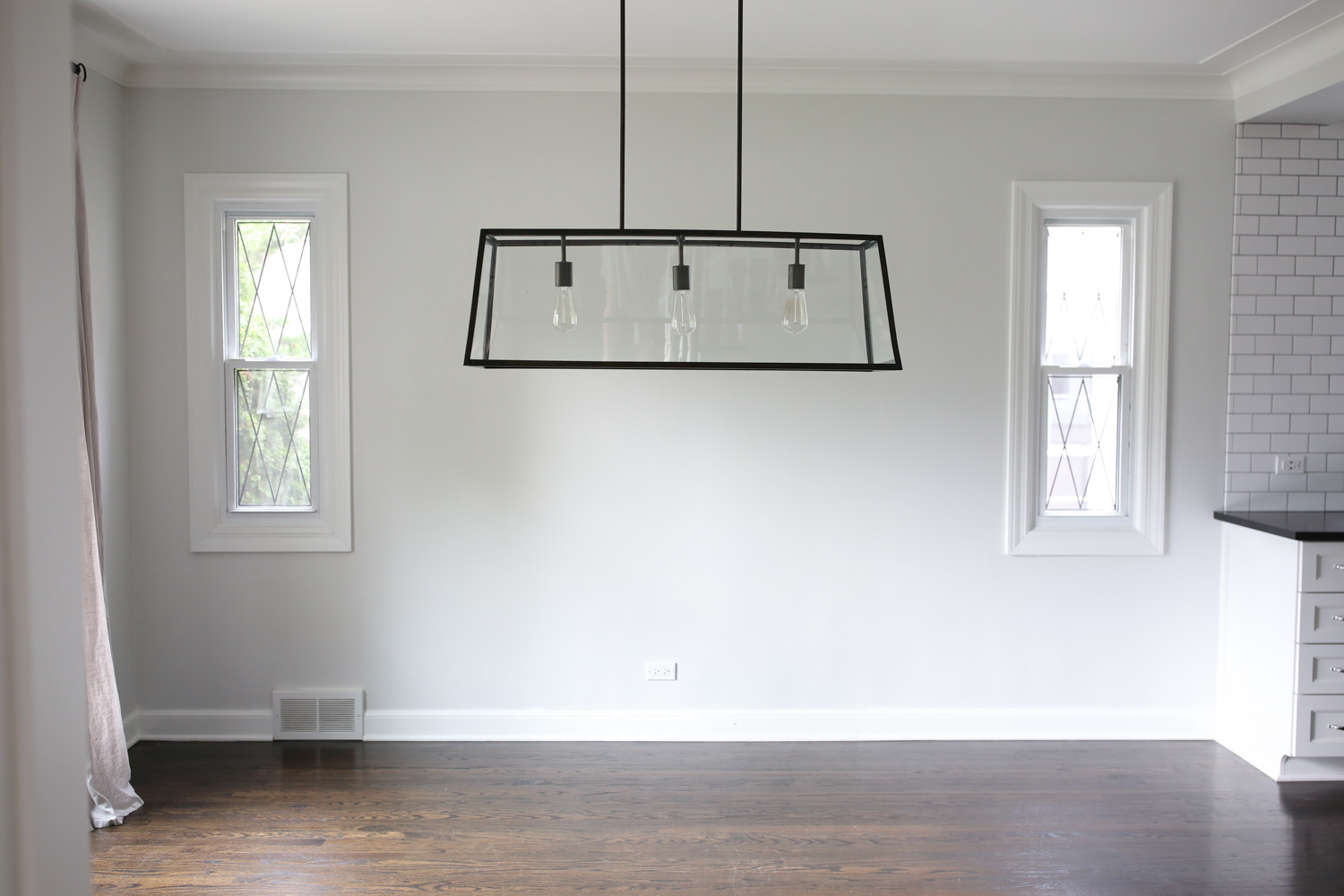 House Updates
I have gotten quite a few comments on how "finished" the house looks based on the peeks I've shared on instagram. It was my goal to have the living, dining, master bedroom, and patio set up since that's where we'll spend most of our time this summer, so we ordered our sofa, dining chairs, bed, and outdoor furniture before moving in. Conor's dad is making our dining table and our living room chairs and sleeper sofa (the guest "bed") should come toward the end of June.
The office is empty, nursery is definitely not done, our bedroom has a bed and mirror, the sunroom looks like a storage room, and the basement is empty. I'll start looking for a desk once the sleeper sofa is in and I'm slowly updating the baby's room, but we have a few months since she will be in our room with us.
I usually unpack in 24 hours but we took about a week for this move. We used Redibox again (they're the best) which was a good motivator to unpack by the pickup date that I chose. BTW, use the code daniellemoss15 for $15 off your next move! And I'd normally want everything done quickly but just don't feel like any of it is urgent this time around–I feel good about the progress we've made.
What's In Our Home
If you have any questions about the process, leave them in the comments below.