The Time I was Cameron Diaz in The Other Woman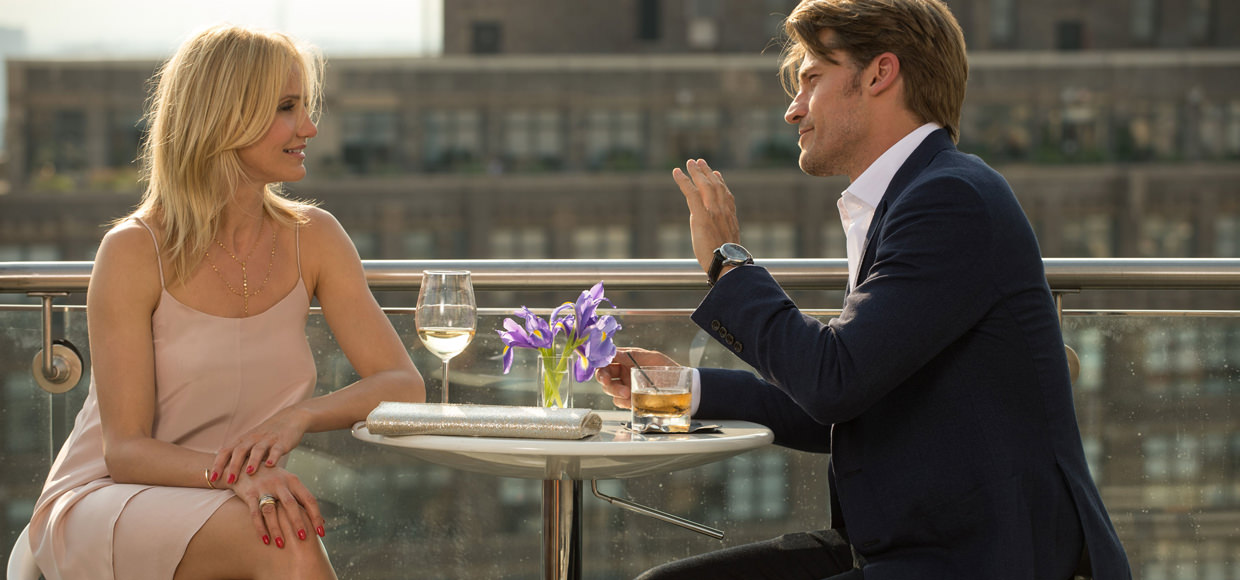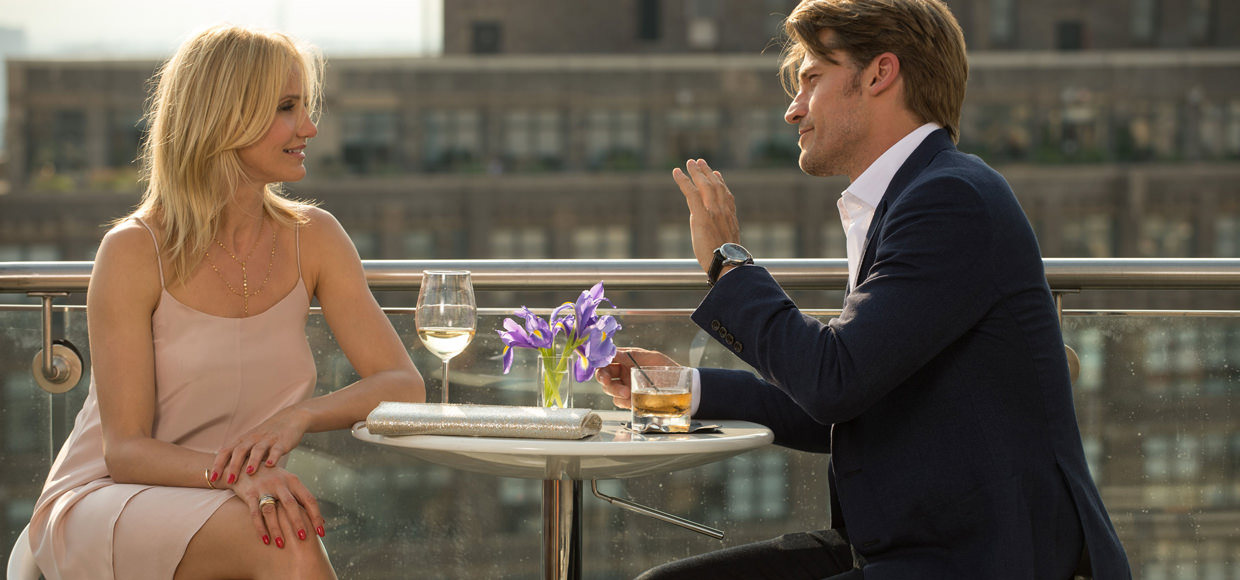 Did you see The Other Woman? It's about a girl who is dating a man who she finds out has a wife and girlfriend on the side. It's a comedy. And then it happened to me. I met a guy. We'll call him *Bark. I feel the need to mention that we never did more than kiss since the title of this post definitely implies otherwise. Here's the time I was Cameron Diaz in The Other Woman.
The Time I was Cameron Diaz in The Other Woman
PSA to single ladies in Chicago: if you meet a man in Chicago whose name rhymes with Bark Fans, run. Fast.
It all started on Tinder.
Lots of people have learned a thing or two about humanity through Tinder and I'm one of them. I remember once swiping right–you swipe right if you're interested and left if you're not–90 times before swiping right. This isn't the part where I bash Tinder, because meeting people is hard, and you never know what you're going to get whether it's a setup, at a coffee shop, or online.
Too good to be true?
Then came Bark. He was driven, athletic, handsome, and seemed smart and kind. And we both swiped right. On our first date, I learned that he had been living in the suburbs with his girlfriend and just moved to the city after they broke up. He told me what a great time he had, set another date right away, and I heard from him the next day. We only dated for about 6-8 weeks, seeing each other maybe twice a week. He was a consultant and was very busy with work, got sick for a week, and visited his mom in the burbs most Sundays, so his schedule was sort of difficult to work with. And it didn't take long before he was canceling, rescheduling, and slowly disappearing on me.
He installed new blinds at my place, came to the door when he picked me up for dates (something guys just don't do anymore), planned really nice dates, called instead of texted, and was a gentleman.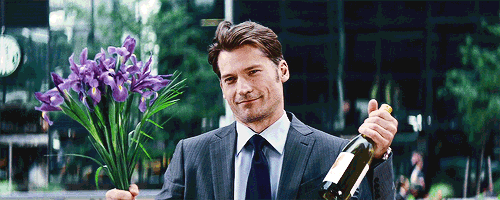 He had an easy out
A few days before I found out about the other women, he told me he didn't want to move too quickly. I was looking something serious and was fine moving slowly, too, but said that we should stop seeing each other if he didn't want the same thing. He seemed unsure so I told him very matter-of-factly that I wasn't going to beg him to date me and that if he wasn't feeling it, we should call it quits.
But he wanted to keep seeing me.
Then Bark hires one of my good friends to photograph his best friend's new baby. So thoughtful, right? Yes, until she called to tell me that while making polite conversation with his friends during the shoot, she asked if they were the first of their friends to have kids. Turns out their friend Bark has a 1 year old.
I did not know he had a baby.
So I did some research (thanks, internet) and found his wedding registry and photos of his ex-wife and daughter on Facebook. That "girlfriend" he lived with in the burbs was his soon to be ex wife. Ok. He's going through a divorce, I'm the first girl he's dated since they split up, and he didn't feel ready to tell me about everything. I realize how irrational my thoughts were since lies are 100% not acceptable but want to hear what he has to say.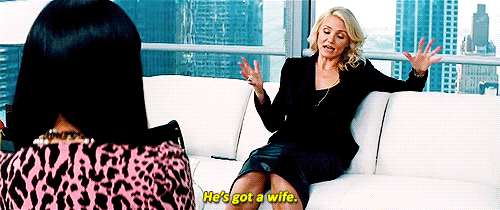 It gets worse
Then a friend calls to catch up and talk about a work problem he's been having. It ends with him telling me his intern was a liar. I'm all "speaking of liars…" and his response? "Hold on. What's his name? Oh my god he's dating my friend. I was out with them last week. She's at his place right now. I have to go."
Click.
Someone has to tell Bark he can't treat women this way. And apparently I'm that person.
The next morning when he texts to tell me he can't co-work because his "internet was down and had to be fixed" which was code for "my girlfriend is at my place" I tell him it's ok. I know about his wife, baby, and girlfriend, so I'm thinking we shouldn't see each other anyway.
He calls multiple times before I finally answer. Bark wants to know what the girlfriend knows and I tell him I'm not going to help him with his lies. He apologizes for everything because he really liked me and didn't know how to end it. Aww, how sweet. Because that time I was completely calm and said if it's not working we should part ways didn't seem like an appropriate time to end things. He had his very easy out.
I got off easy
I proceed to tell him that I don't have feelings for him which makes this disaster pretty easy for me. I'm fine. No heartbreak on my end. But I feel horrible for the woman he tricked into marrying him, his soon to be ex girlfriend, and mostly for his daughter, because she has to be raised by a man who treats women this way. I tell him to get it together for her sake and to be a less terrible person.
Bye!
I head to Soho House to co-work with some friends and run into the manager of Soho. He confirmed that the retraction of my proposal of Bark's membership has been noted. Bark won't be getting in. That felt good. Then I run into the friend who pieced everything together and he hands me the phone.
This is the part where my life turns into a legit movie scene.
It's Bark's girlfriend. We'll call her Gwen. I'm really over the whole scenario but feel like Gwen deserved to talk about her feelings and might need to work some things out, so I take the call. After all, she was as innocent as I was, or so I thought. We pieced together endless lies during our 45 min call. She knew he met me while they were broken up but he told her he stopped seeing me when they got back together a few weeks after we met. I learned there was no golf trip, he never got sick, and Sundays were spent with his baby. She learned I'm not his guy friend he hung blinds for or the other guy he gave their concert tickets to. And he wasn't working late before getting to her place the other night. He was at dinner with me.

She had trouble getting past the fact that he wasn't a member at Soho House.
"But he said he's been going every week?"
"He has. With me."
For a minute I thought Gwen and I might become friends, making this whole mess worthwhile. Then I find out she was with Bark while he was married–he cheated on his wife and she cheated on her boyfriend. Ick.
I'm sharing this story because:
It's completely ridiculous and actually happened, and while it definitely made me question men and dating for a little while, it made for a pretty good story.
I hope it will inspire you to not settle for less than you deserve. Let's stop making excuses for the people we date.
It has a happy ending. Just a few weeks after this went down, I met Conor.