Things You Don't Know About Me
One of my readers asked if I'd share an "about me" post a few months ago. Better late than never, right? Whether you've been a reader for a month, week, or year, chances are there are at least a few things you don't know about me. Here are the things you don't …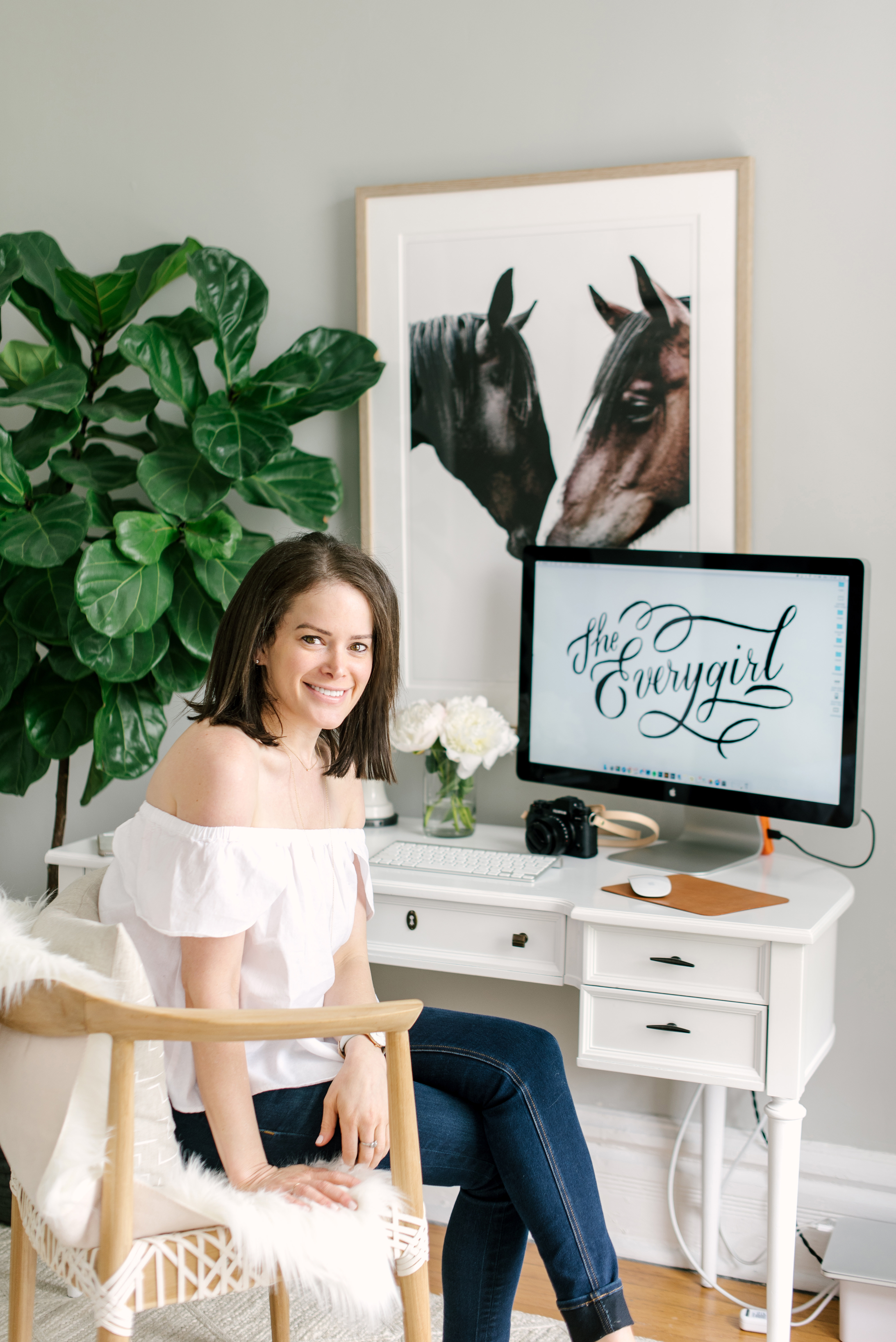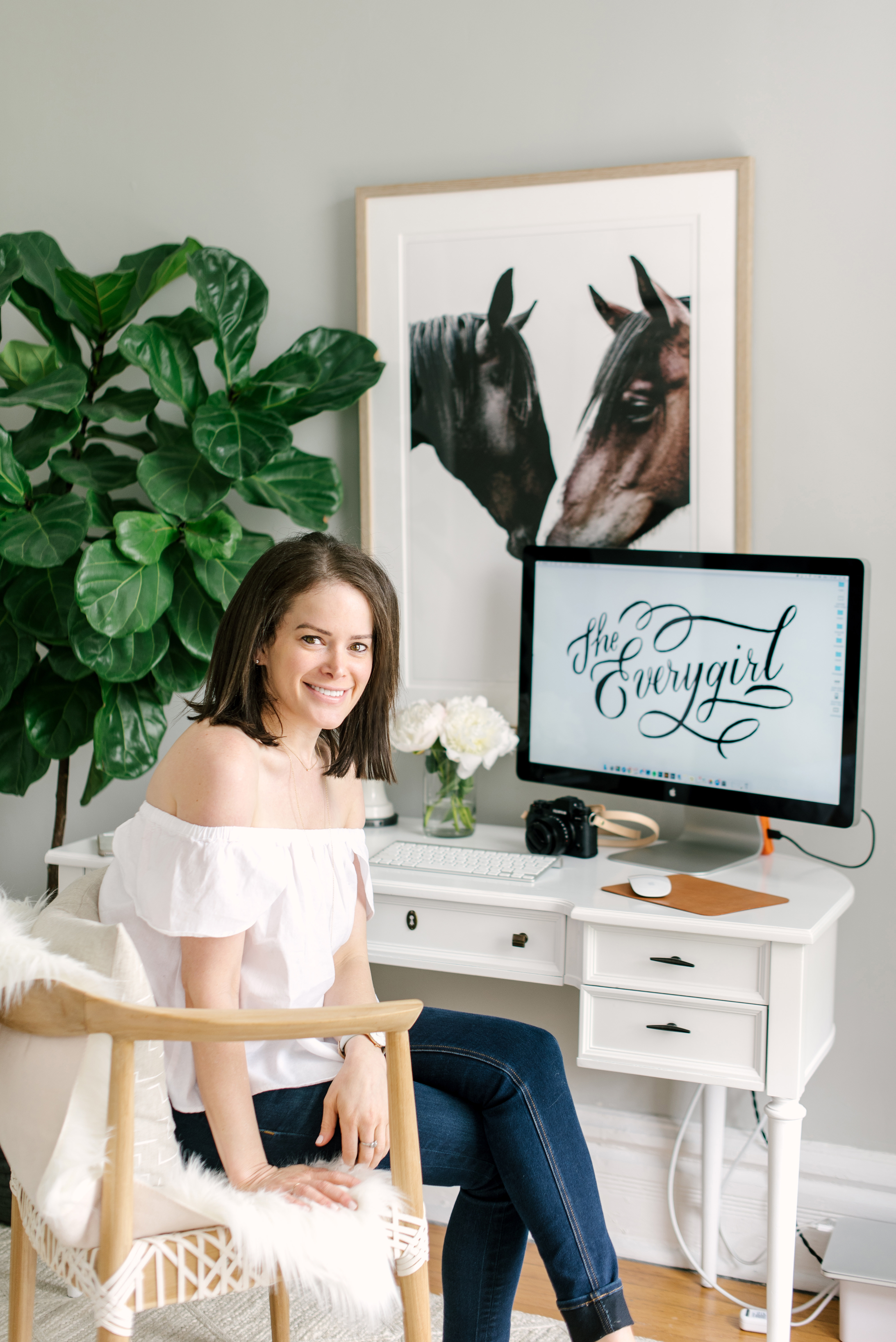 One of my readers asked if I'd share an "about me" post a few months ago. Better late than never, right? Whether you've been a reader for a month, week, or year, chances are there are at least a few things you don't know about me. Here are the things you don't know about me.
Things You Don't Know About Me
Name: Danielle Moss
Age: 34
City: From Los Angeles and moved to Chicago in 2010
School: Graduated from UCSB with a degree in Sociology
Current job: Cofounder of The Everygirl, freelance designer, photographer
The early years
I'm my mom and dad's only child but am the oldest of 5 half-siblings–two I grew up with (from my mom) and three I don't know very well at all (from my dad). Speaking of my dad, I haven't spoken to my dad in about 15+ years. I come from a very small family and don't have any cousins, aunts, or uncles, so it's just my mom, 2 half-sisters, and great aunt. Conor has balanced things out with his 30something 1st cousins.
As a child, I played the drums, went to drama camp, was a figure skater, and I loved legos. I was on a boys' roller hockey team for about 5 minutes to prove girls can play with the boys. Turns out that when they're really tiny and underdeveloped they really shouldn't do that.
I was also on an episode of Wild & Crazy Kids on Nickelodeon that left me smelling like pancakes for a week. I've been to Yosemite ~11 times. That has to be some kind of record for someone who isn't a rock climber.
Growing up, I was very blond and curly. My current hair color is natural but the texture isn't–it's still curly and frizzy so I have it straightened every few months.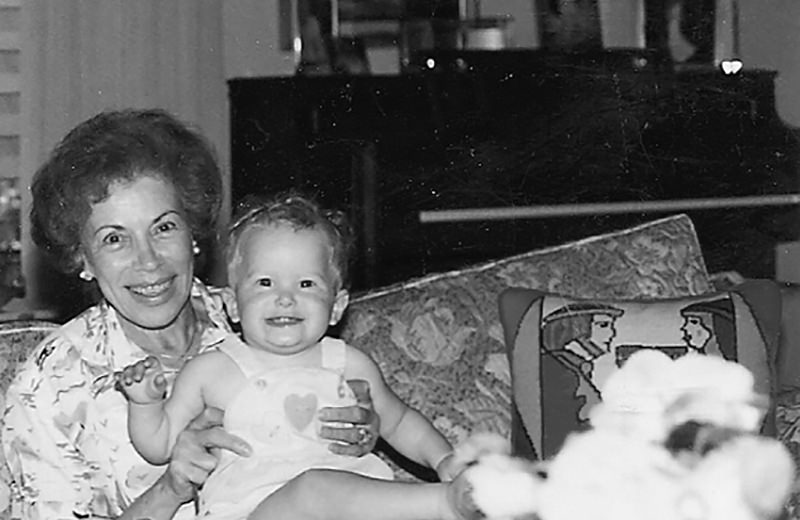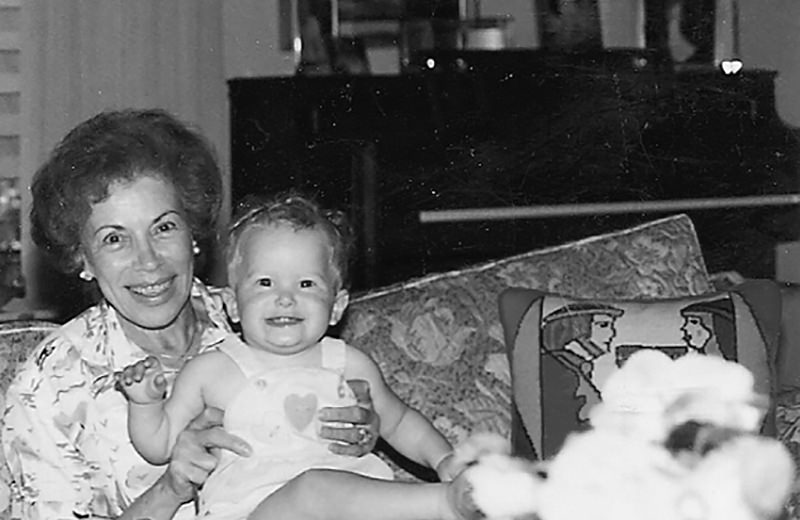 Career, blogging, and photography
I shoot with a Mark iii and Fuji XT1, although most of my instagram photos are shot with my iPhone. I almost always shoot in natural light and VSCO for editing (A6 is my favorite filter). And I always brighten and sharpen my photos .
My first blog, The Daily Ice Blended, launched back in 2007 and was named after my favorite drink at Coffee Bean and Tea Leaf. I renamed my blog Well That's Just Fabulous–the last 4 words spoken by Carrie Bradshaw on SATC. Then came Breakfast at Toast after realizing I can't stand the word fabulous, and now, it's just my name. I sometimes wish I just stuck with Breakfast at Toast.
My Everygirl cofounder and I met through blogging and officially met in person at my Christmas party back in December '10, just 4 months after I moved to Chicago. I had a total of 13 people and had to take my desk over to my neighbor's place to fit everyone in there.
I've had some really random jobs.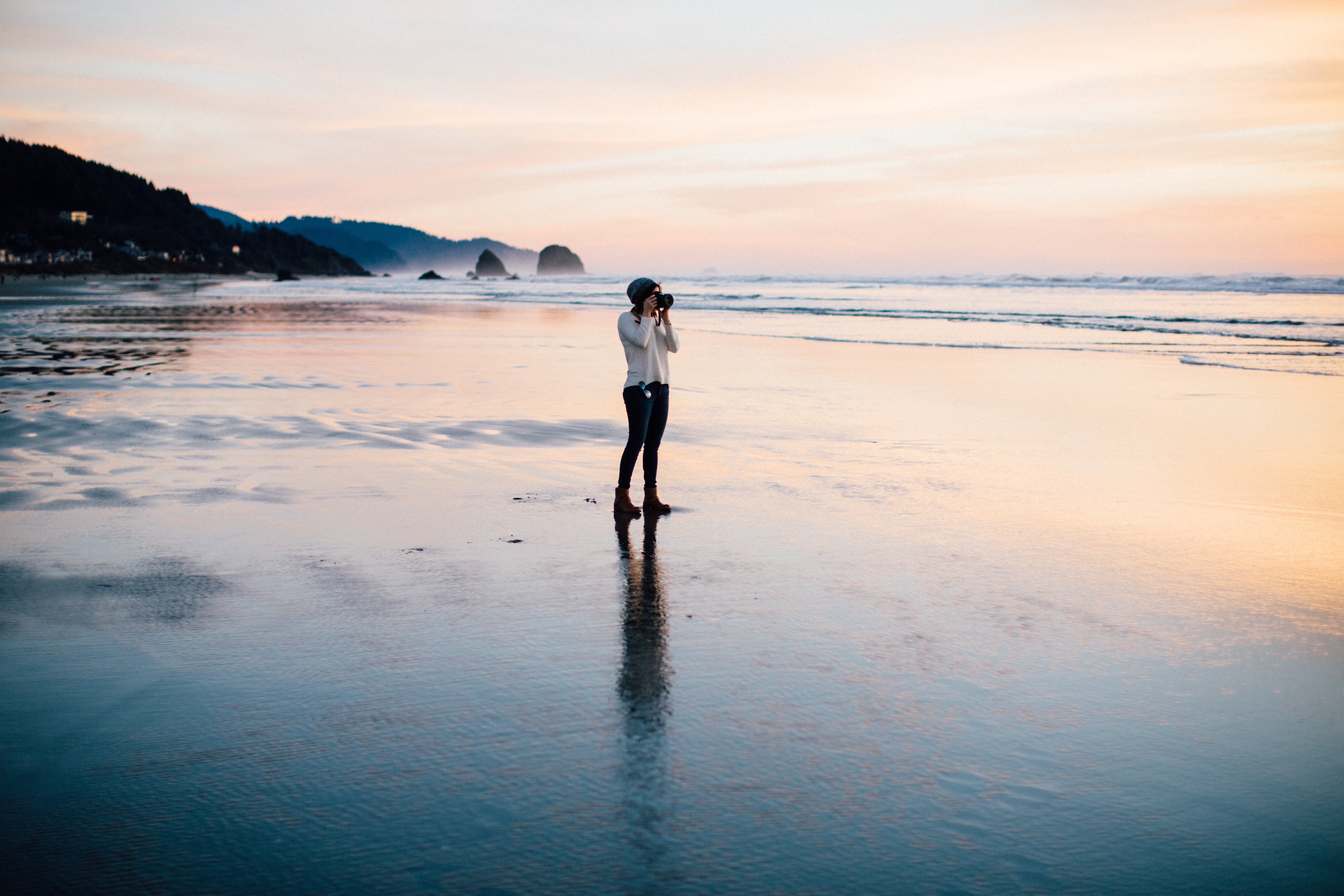 Life today
I wasn't always type A and was actually a terrible student–I only did well in classes that came easy to me (English and anything creative). I had zero direction after graduating high school and spent a few years at Santa Monica Community College before transferring to Cal State Northridge and finally, to the University of California Santa Barbara.
I thought I was ESTP although up until a few weeks ago, thought actually thought I was ESFP. PS I'm in the same category as Jack Nicholson.
Moving to Chicago
About 9 months before moving to Chicago, I took a trip to TX, TN, IL, and IN with the hopes that I'd find a new city to live in after not flying for over 10 years. I was sold on Nashville before spending a few days in Chicago and changed directions. I knew no one and was self-employed, but the midwest seemed like a great place to live. 6 years later, I'm still here and loving it.
If you've seen my home on instagram, you might have noticed that I like things clean and organized. Every night, I do all the dishes, clean the countertops, and put everything away. And I make my bed every single day.
I went into my 30s having dated one guy.
My first boyfriend and I started dating a few months before my 20th birthday and officially ended things 1.5 years after my move to Chicago, just a few months before my 30th birthday. Talked about why I should have ended things years earlier in this post. Conor and I have been together for almost a year-and-a-half and are moving in together in a few weeks.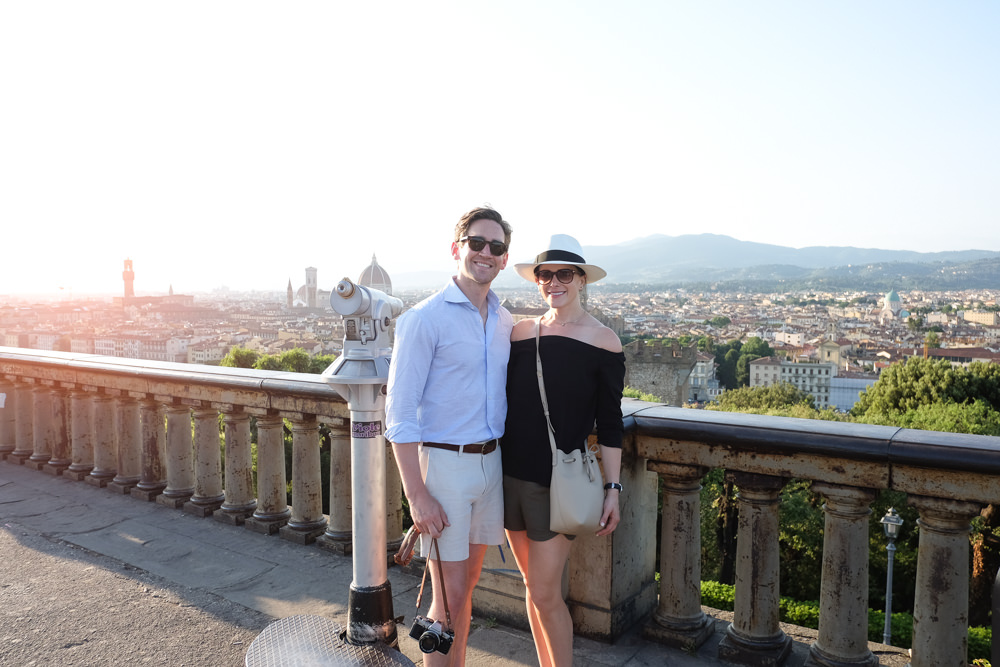 In Florence with Conor
I love all animals but am not the biggest fan of chihuahuas. That said, I love my chihuahua mix who just sort of "happened" to me while I was out running errands and walked past an animal adoption drive. His leg was broken and he looked at me.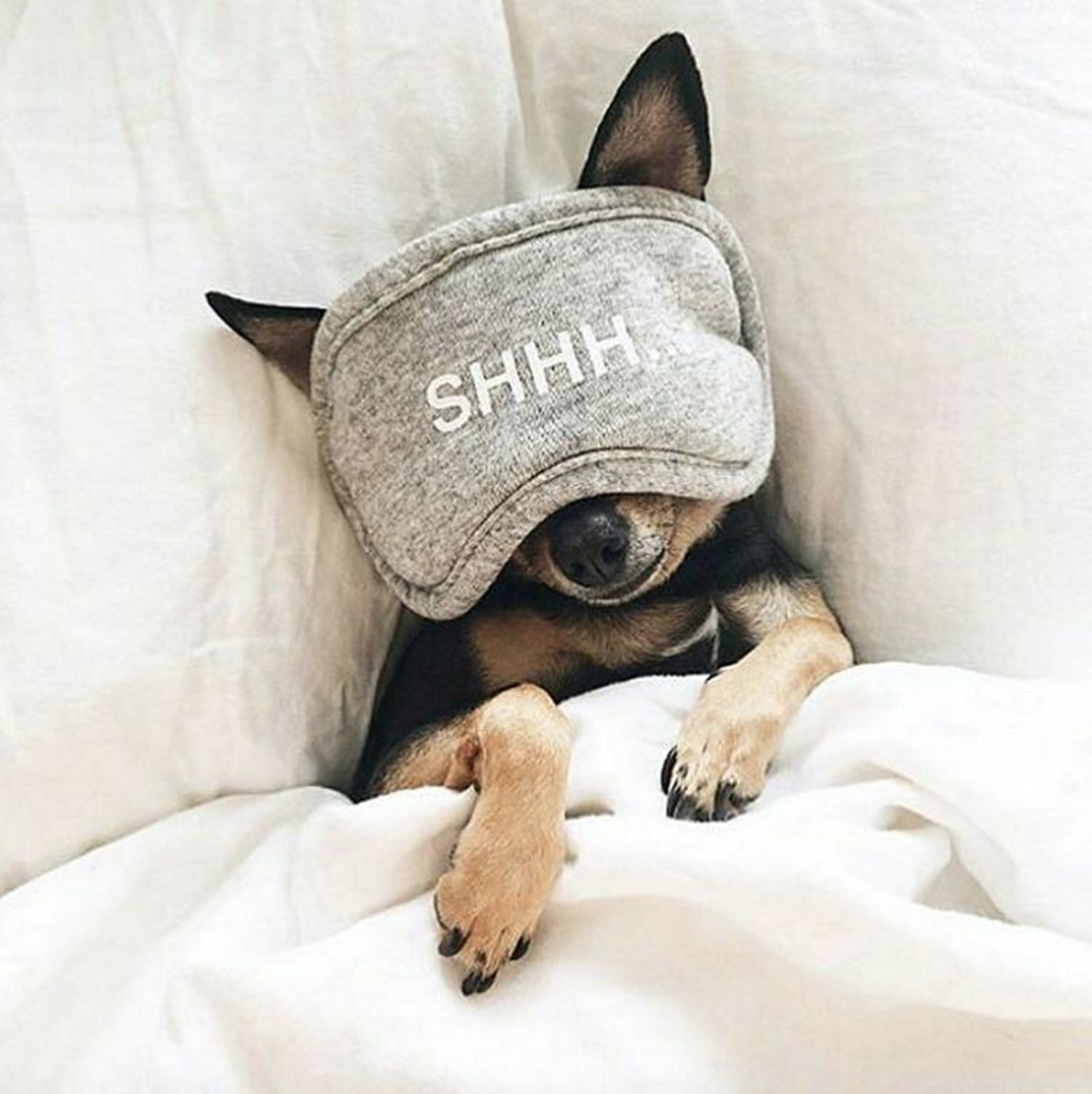 And some random fun facts
I drink an excessive amount of coconut, lime, and apricot lacroix and prefer red wine to white. I stopped eating fish when I was 9 because I had a pet fish and it felt wrong, and didn't try seafood again until my 20s. (ps. I now love scallops and mussels but still don't like salmon). I'll always choose thin crust pizza over pasta and gummy candy (and red vines) over chocolate. I strongly dislike hot fudge, mushrooms, olives, and blue cheese.
Have you seen Star Wars or any of the Godfather movies? Because I haven't. And I can't watch scary movies or Game of Thrones without covering my eyes.
Next plane ticket: Going to Denmark in November but Portugal and Spain are high on my list
Listening to: Today, lots of Milo Green. Also on repeat: Of Monsters and Men, Bon Iver, Head and the Heart, James Vincent McMorrow, and Conor's moody French playlist from our birthday party.
Watching: Modern Family and sort of watching GoT (while covering my eyes)