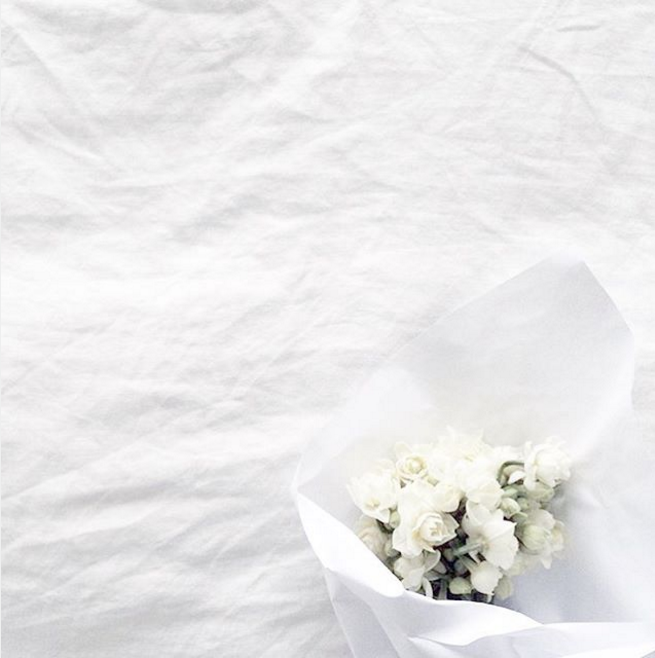 Whenever one year ends and another begins, I can't help but think about how much things have changed the past year (and several years). And is it just me or does each year seem to fly by faster than the last? It's so hard to imagine that six years ago I was living at my mom's house in LA, working for myself doing freelance graphic design, and was getting ready to do a one month test run in Chicago to see how I liked the city before leaving the west coast for the midwest.
New Year. New Goals.
Here I am, just a few years later, living in Chicago with a company we launched almost 4 years ago (what the hell?!) and a boyfriend of 7 months. And this is by far the healthiest, easiest, and most grown-up relationship I've ever been in.
I'm excited for what feels like a good new beginning.
I spent the past weekend organizing closets and purging things I don't need. My once crammed office closet is half empty which feels amazing. Conor and I are discussing upcoming travel plans for the year, I'm going to be in one of my best friend's weddings this fall, I'm working on some great side projects (graphic design, photography, and some interior design projects, too), and we're starting the year with a director of business development and full-time managing editor over at The Everygirl.
I never wrote any goals for last year but did share a few for 2014. I finally made time for myself in 2015 and took that beach vacation I'd been talking about for years. Learning new skills wasn't really a thing and I only read a few books, so those are things I really hope to improve on in 2016 along with the following:
Give back in the new year
I didn't give nearly enough last year and plan on changing that this year. I am looking for various organizations that might need help with volunteers so if you know of any, please do let me know. I'd like to do more for children and their families in need. Animals too, of course.
See the world
I've been to very few places outside of the US, and while I feel lucky that I've had the chance to experience Paris, London, and Rome, I'd like to travel a lot more. I'd love to visit South America and hope to make it back to Europe, too. End goal is to leave the country at least once, but hopefully twice in 2016.
Learn
I've talked about learning to play the guitar, some website stuff (HTML, marketing, etc), a new language, etc. for as long as I can remember. Time to make it happen.
Read
I'm embarrassed to say that I read three books last year. I used to love reading, and while I want to set the bar really high and say I'll read one book a week or month (which I'm hopeful for), my goal is to read at least one every two months. That's six books which is a pretty sad number considering some people read one a week. I. Can. Do. This. Any suggestions for me?
Get Fit
I am technically healthy. I work out at least 4x a week, eat pretty clean for the most part if you take away the holiday season, and my body fat % isn't very high. That said, there's heart disease and diabetes in my family, and I'd like to be the healthiest version of myself that I can be, so I'm kicking off 2016 with Whole30 and plan on going into a paleo challenge the following month. I'm a lot less crazy about my diet and workout, so even though this is a more extreme diet than a paleo challenge, it feels easier this time around. Can't wait to celebrate with some pizza once it's all over. Ha. Anyone want to join me?
Be present
I've slipped up a little bit with being present (i.e. not on my cell phone) when I'm with friends. It's so easy to pull out your phone to look something up, edit and post a quick photo to instagram, or reply to a text. I really want and need to change this, so I'm going back to the old, if I'm with people, phone stays put away policy. I spend most nights with Conor, so I may set aside 5-10 minutes to jump on my phone quickly at night if there's something I need to do, but hopefully, it can wait. Who else struggles with this? I'm not the only one.
Get an early start
I started my first workday of 2016 by waking up just before 7:30 which isn't always the case. I often wake up at 8 and get to the computer at 9, which may sound crazy to some, but I work from home and tend to work nights a lot. And I rarely take lunch breaks. Either way, I'm not ok starting so late, and have been getting an earlier start most mornings, so it is my plan to get on an even better schedule this year which isn't always easy when you work from home.