Life Update and What's On My Mind This Week
Over the last week, spending time with my family has been the one thing that feels right. As someone who runs anxious, and as a mom, I've been consumed by recent events. It's impossible not to be. And while it's been a really heavy week for all of us, things feel …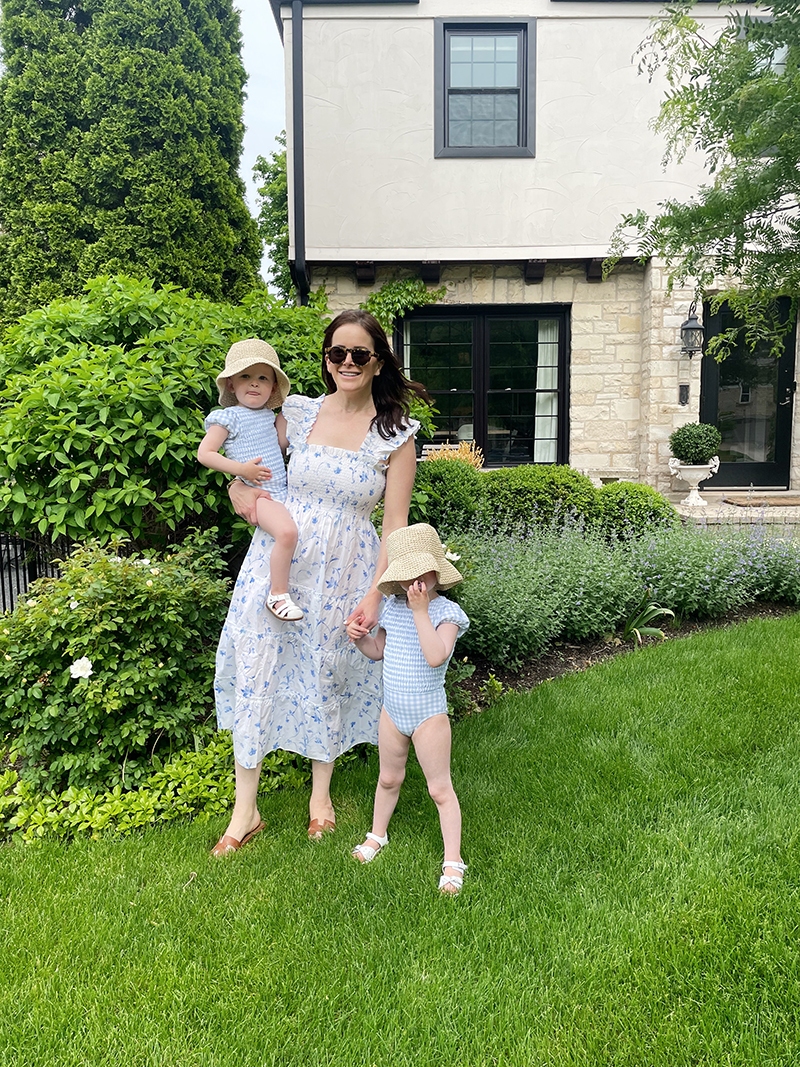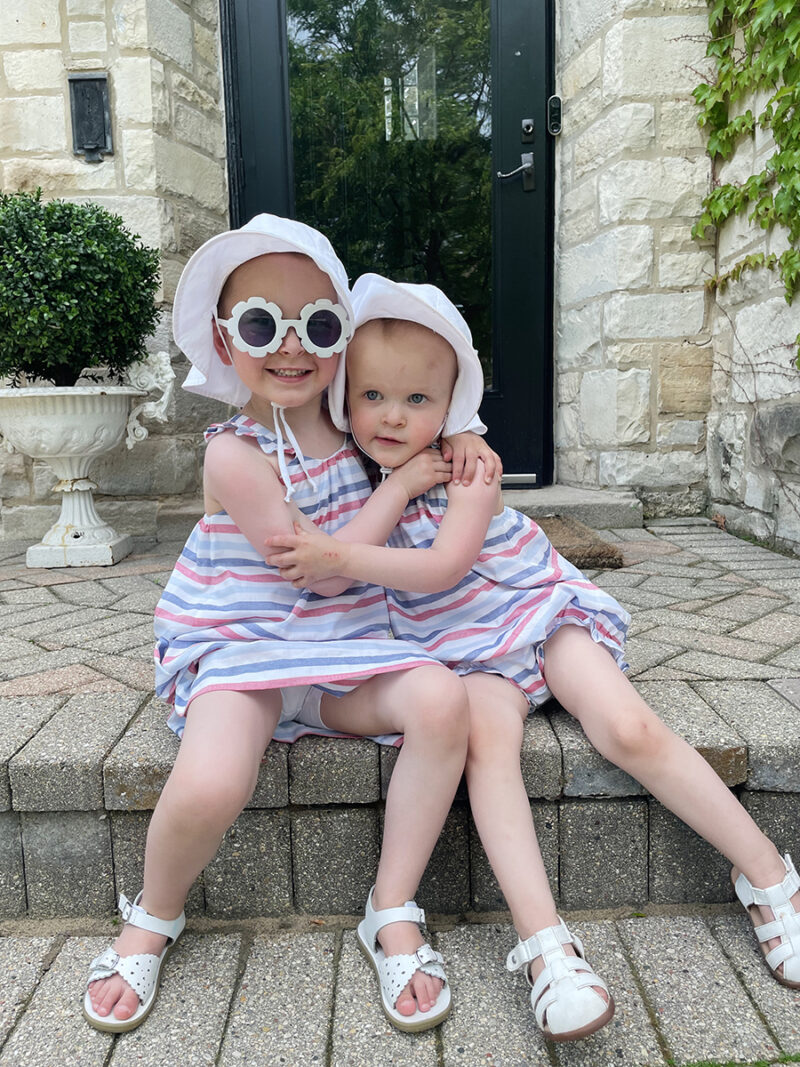 Over the last week, spending time with my family has been the one thing that feels right. As someone who runs anxious, and as a mom, I've been consumed by recent events. It's impossible not to be. And while it's been a really heavy week for all of us, things feel a little different this time. Like all of you, I hope that this is the beginning of change. Get involved. Call your reps. Vote! The warm weather and time with my girls forced me into some much needed normalcy. We've had such a nice holiday weekend – it feels so good to be outside and to see friends. I can't believe how much life is about to change for our family. So here's a life update and what's on my mind this week.
A Life Update and What's On My Mind This Week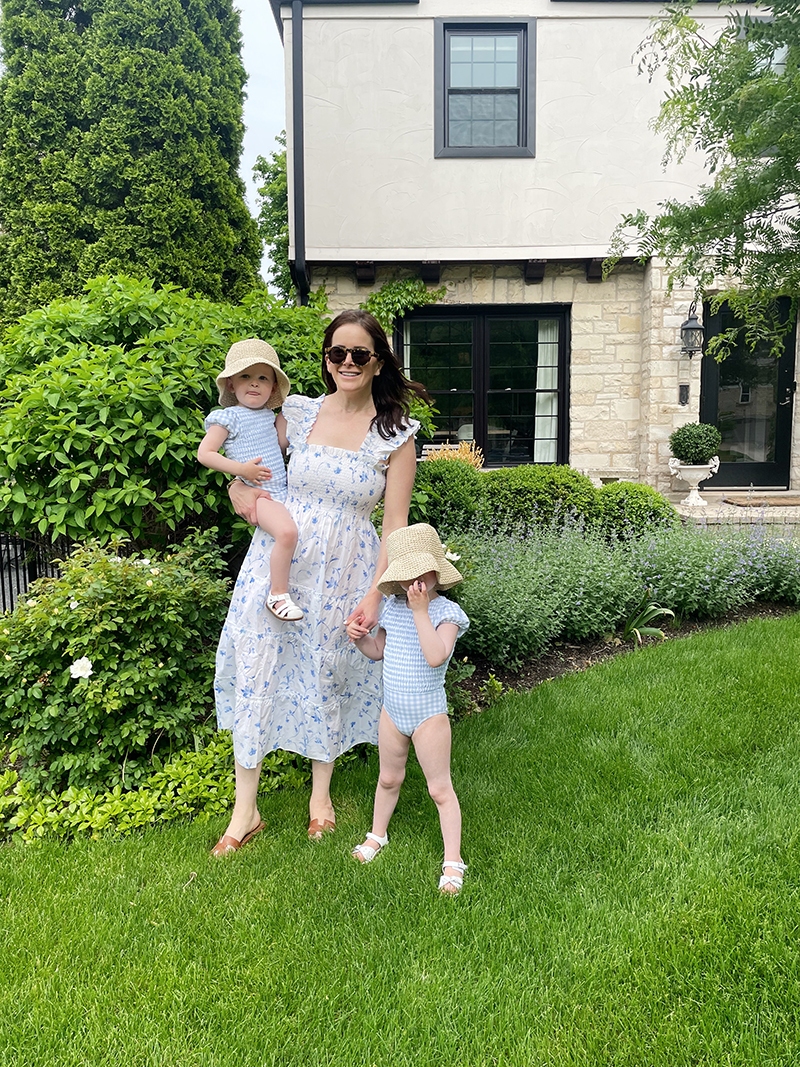 The girls outfits are linked here.
My dress is back in stock!
House updates
Did I mention that we sold our house? I know I mentioned it in my weekly newsletter, but I can't remember if I shared the news here. Two couples saw our house and the second couple purchased it, so it never even went on the market. We close on our new house in just over two weeks! I can't believe it, and just want to get in there. I'll share a bigger update with plans soon, but for now, we're going to stain the floors, take care of a few repairs (old house) and get settled. Lots of projects in the months and years to come, but they'll happen slowly over time.
Changes are coming
We've waited so long for all of this, and I cannot believe how close we are. Margot's 798 days of treatment will come to and end in the next ~ 50 (or so) days. Over the next two months, our daughters will turn 2 and 4 years old, and we will move into our new home. Kate is turning the age Margot was when we just started treatment, and our family is in such a better, happier place now. It feels really good. For the first time in a long time, it feels like there's a lot to look forward to.
End of treatment
I can't stop thinking about the end of treatment. We're so close! Margot will have her last IV chemo and spinal tap (and port removal!!) in one month and treatment ends less than a month after that. She knows that she's almost done with medicine but we don't really talk about it unless she brings it up. But I think about it all the time (which I think is a good thing?). We've been at this for so long, and I'm just ready to be done, and so grateful that we are where we are. As you all know, we've been so, so careful to avoid Margot getting sick and needing to have to pause her meds. Or getting a fever and ending up in the hospital. Living this way sucks and it's been so isolating, but it's been really nice to be able to see friends outside recently. We're still being careful but warm weather has allowed us to do a lot more.
Holiday weekend plans
We've had a really nice holiday weekend! Our old nanny has been coming Saturdays, so she spent the day with the girls and we went out to lunch. Conor played tennis Sunday morning and I took the girls out for a bit. We all met up for a park picnic and went to Shari's house to grill in their yard after Kate's nap. Kate kept saying "Colette's house" and wouldn't stop hugging Shari's daughter (and Margot's friend) Colette. We went to a neighborhood parade with friends today and my father-in-law is coming over to grill tonight. In a former life, these plans would have been expected and would seem completely normal. We've spent way too many days alone the last two years, and it feels so good to see friends again.
Memorial Day Sales
I shared quite a few sales here. We're ordering these for our dining room. I was in between these and these for our kitchen table but placed an order today.
Hope everyone's enjoying the long weekend!