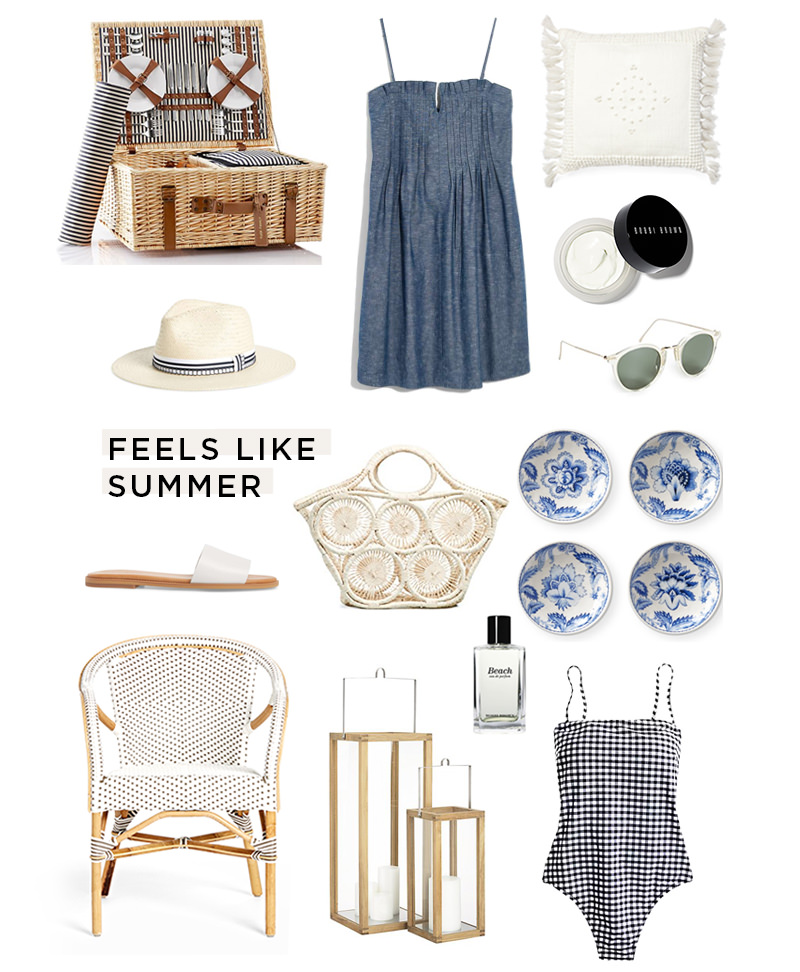 Chicago did it again and skipped right over spring into summer with temps in the 70s and 80s this week. It feels like summer. I know we'll dip back down into the 60s because Chi can't commit, but it's been the best couple of days. I walked 10,000+ steps (huge deal since it was too cold to go outside recently), had lunch on a patio twice, and strolled through the city with an iced coffee in hand. See more summer picks here.
Feels Like Summer
Winter is OVER and that walking around the city in sandals and a dress is officially a thing again. It won't be long before we're poolside in a cover up with a spritz in hand. At least for some of us. And I'm two weeks away from relaxing in my yard although I may just lay on the grass since we don't have outdoor furniture yet. We really need to get on that.
Anyway, from picnics to sitting outside by candlelight, to dresses and my favorite scent, I've rounded up a few summer favorites. for you.
Since it feels like summer, see more summer picks in my shop