Bombas Socks Review. Why They're Worth It and a Code for 20% Off
The leaves are starting to change and there's a crispness in the air. I am sitting at my desk with a (sort of) warm latte in my favorite sweatsuit and cozy socks from Bombas. The hydrangea outside my window have started to turn pink and green – there are read, …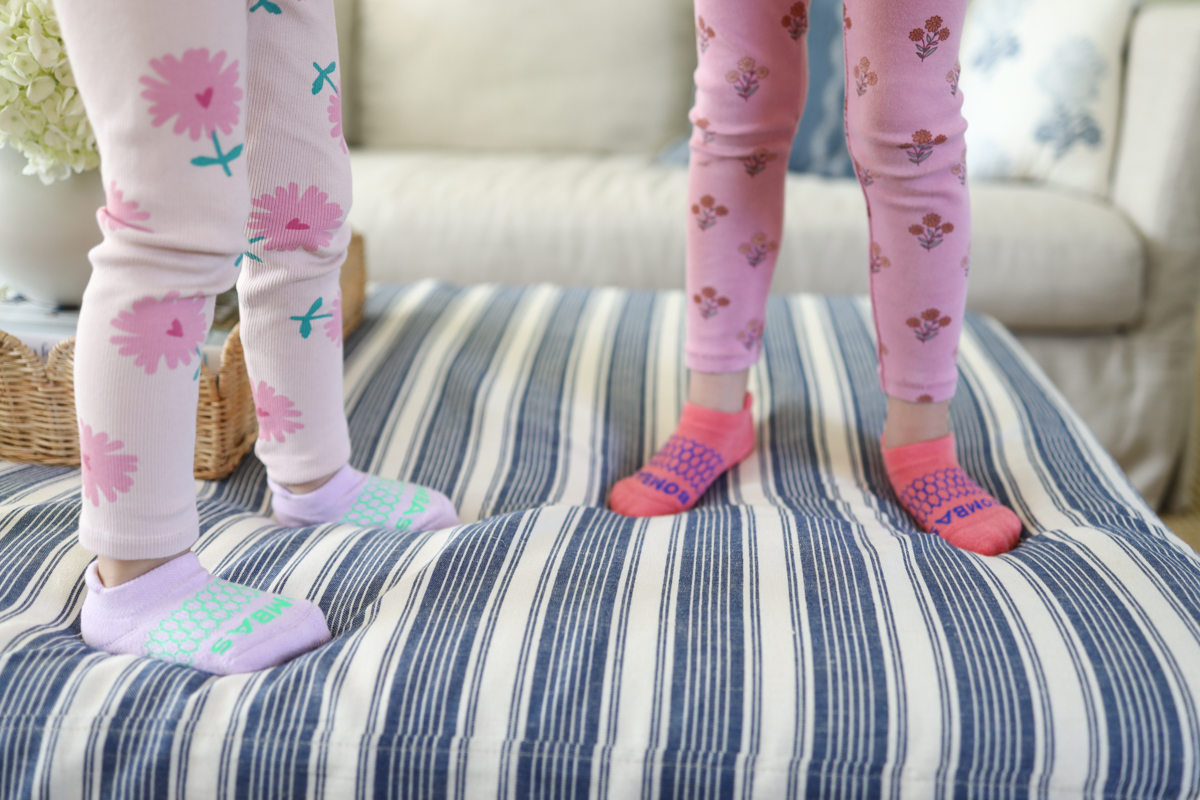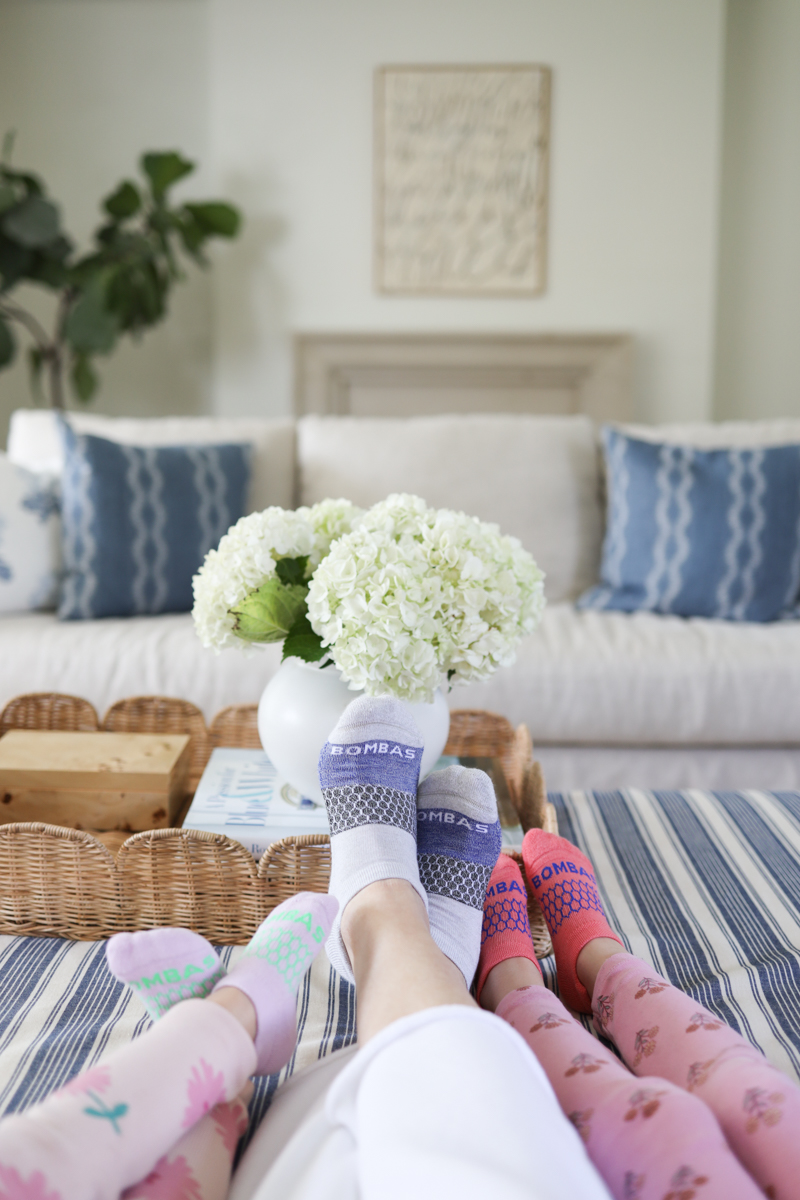 The leaves are starting to change and there's a crispness in the air. I am sitting at my desk with a (sort of) warm latte in my favorite sweatsuit and cozy socks from Bombas. The hydrangea outside my window have started to turn pink and green – there are read, orange, and yellow leaves on the ground. It's one of my favorite times of year. I am partnering with Bombas to share a review of the socks I've been wearing since January, along with a code for 20% off for new customers.
Bombas Socks Review. Why They're Worth It (and a code for 20% off)
I made my first Bombas purchase January of this year, and within a few months, we were a Bombas family. Our sock drawers are full of Bombas – they are the best socks for everyday wear. I had to try the brand's socks that were seen on Shark Tank – everyone was talking about them. Were the 5-star reviews worth it?
The best part for me was and is their mission to give back. Socks are the most requested item at homeless shelters. For every new pair purchased, a pair of socks is donated to someone experiencing homelessness. While that is my favorite feature, I really do love these socks so much that 2 months later, I purchased their toddler socks for my girls. These gripper socks are designed for a better grip which means less slipping and falling when my girls are running around the house. So when the brand emailed me asking if I wanted to partner on something I already love and use, and offer a discount code for my readers, I (obviously) said yes. New customers can use the code DANIELLE20 for 20% off your order!
Disclaimer
Bombas is paying me and gave me $100 to purchase new Bombas socks, but bought a few extra pairs of socks. Over the past year, have spent just over $200 on Bombas for our family. (I checked all my orders and added everything up).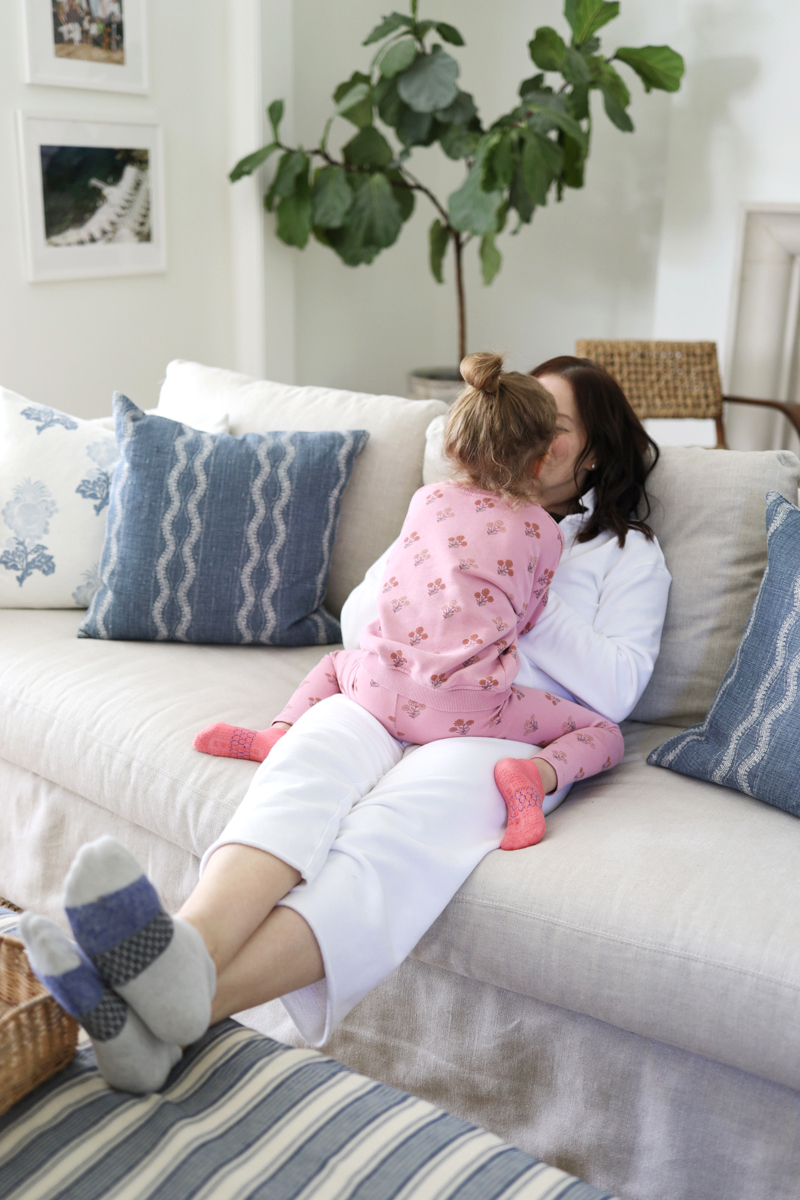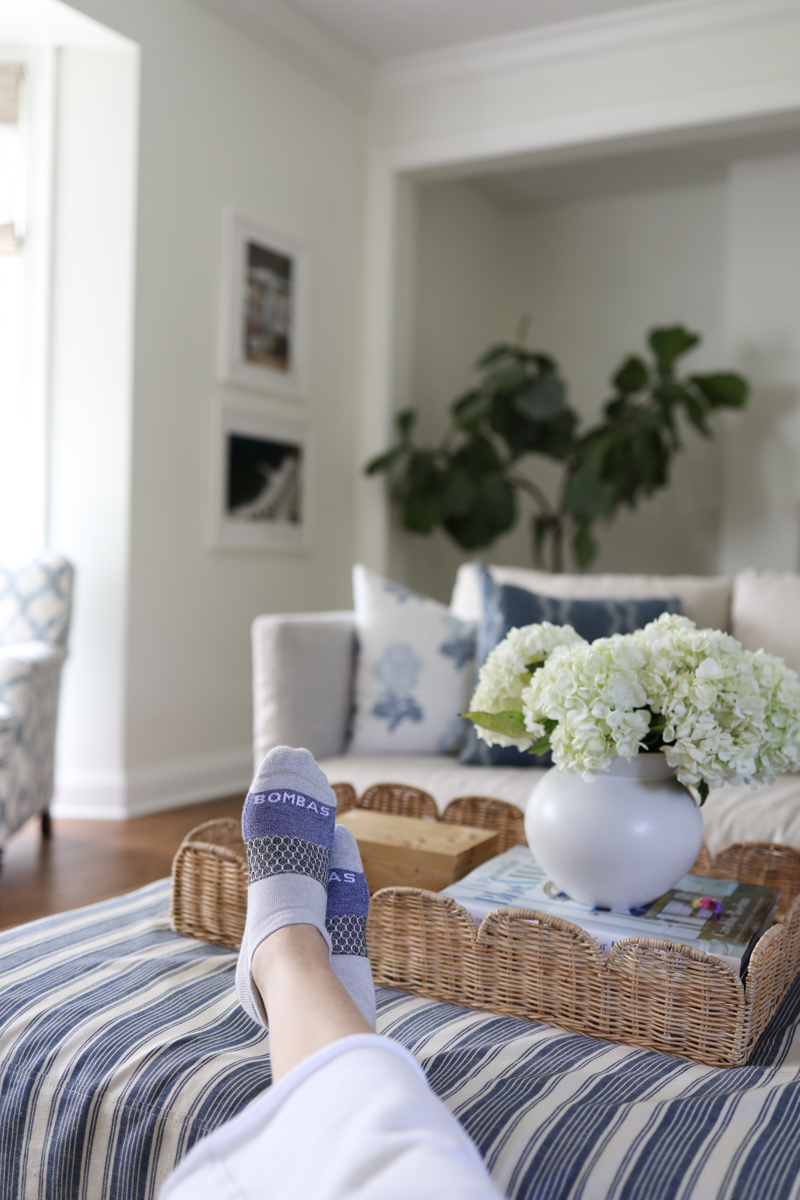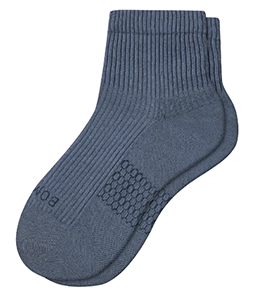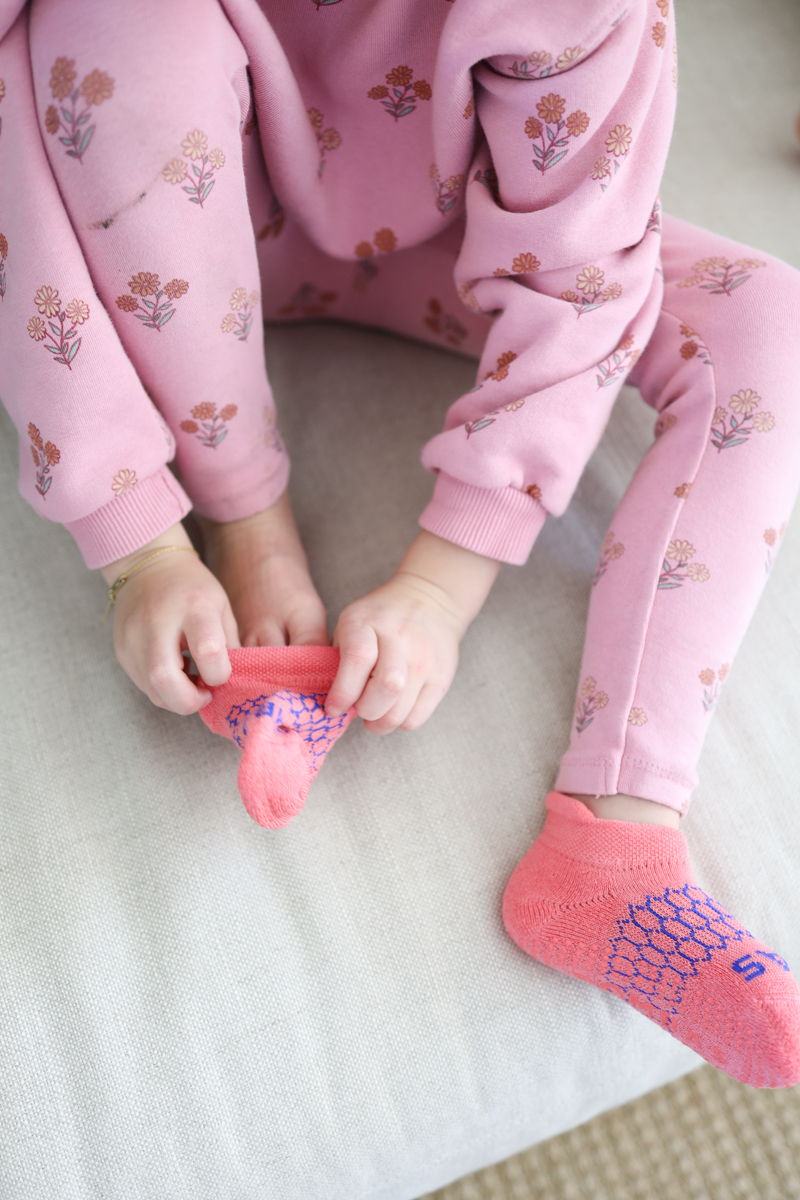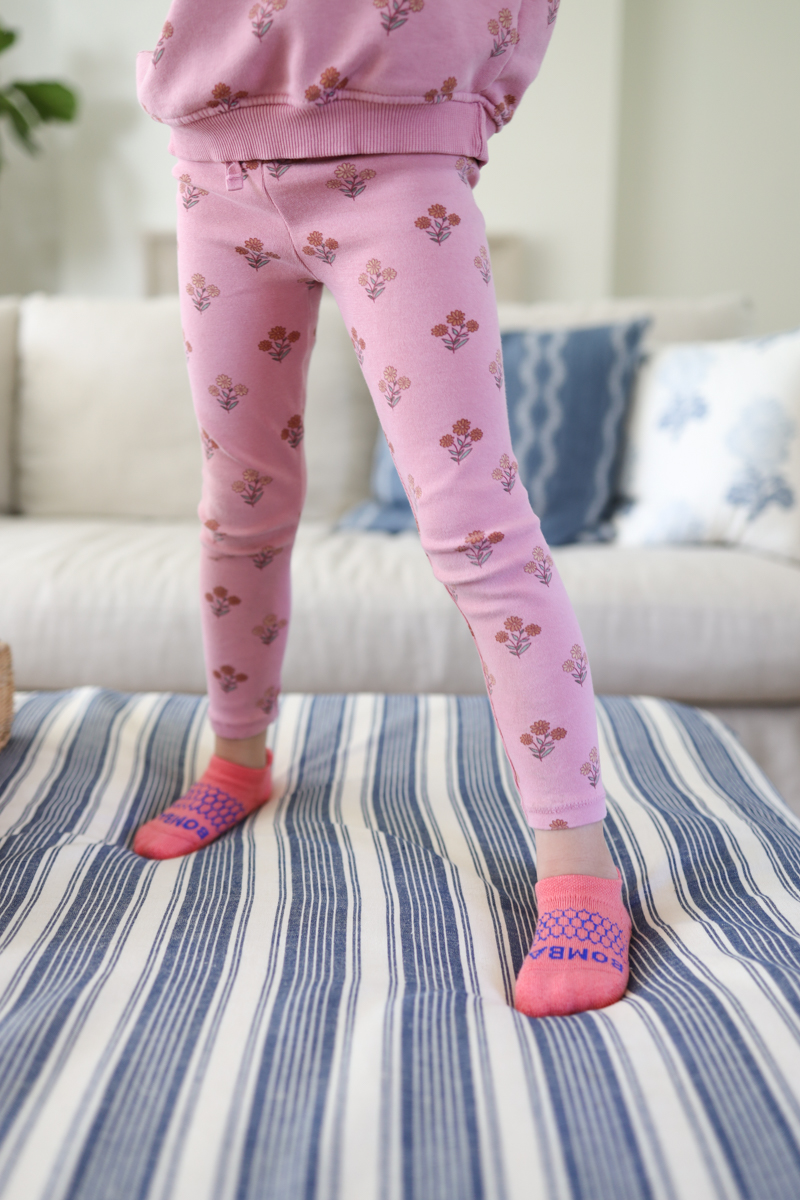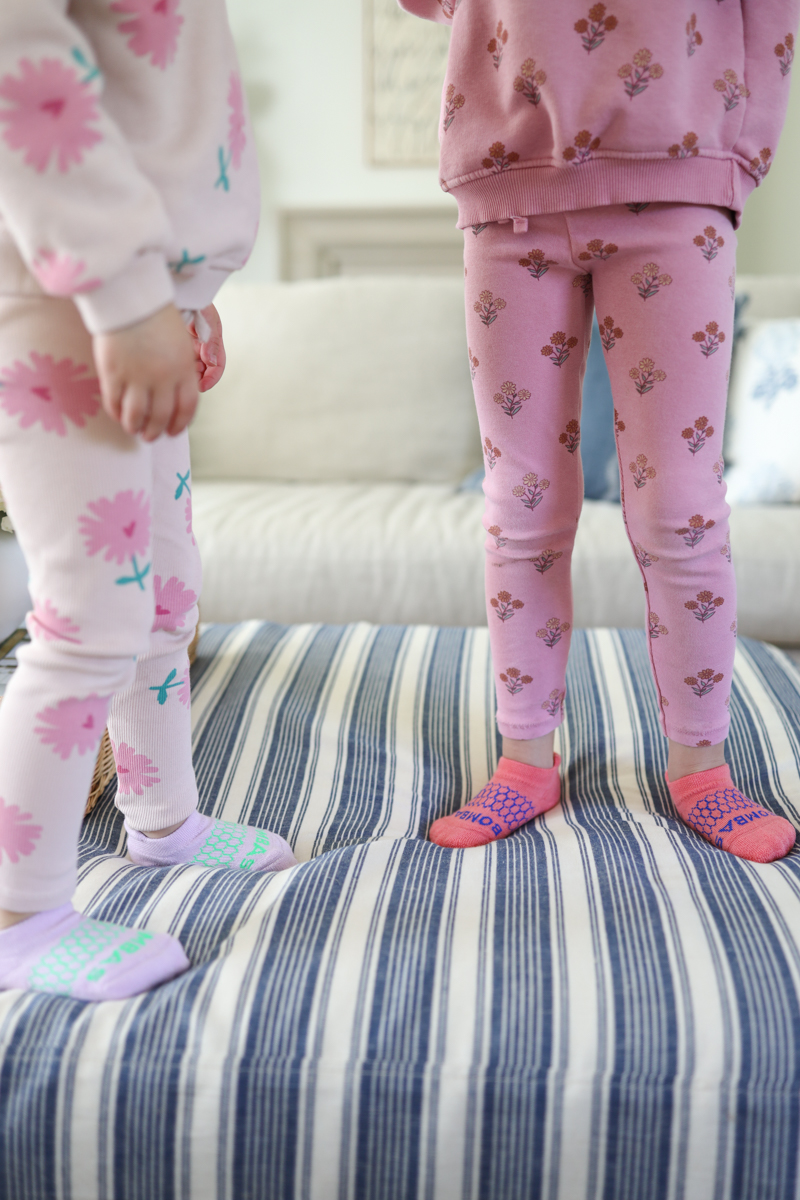 Every purchase gives back
Did you know that socks are the most requested clothing items in homeless shelters? Bombas' mission is to help combat that. "For every pair purchased, a pair of socks is donated to someone experiencing homelessness." Bombas has donated more than 1 million items on behalf of our consumers. How incredible is that? So I would say that the giveback component makes the price worth it.
Are they worth the price?
Yes – I love Bombas products. And here's why. When you purchase a pair of Bombas socks the brand donates a pair of socks to someone experiencing homelessness. So really, you're giving back with each purchase. They're also high quality socks and are so cozy. The seamless toe is the best – seams always bother me. And the arch support really hugs the arch of you foot – I can actually feel it working sitting at my desk. If you ever have an issue with your socks (holes, fraying etc) Bombas has the most incredible customer service and a happiness guarantee. They will replace any socks FOR FREE.
My code for 20% off
New customers can use the code DANIELLE20 for 20% off your first order!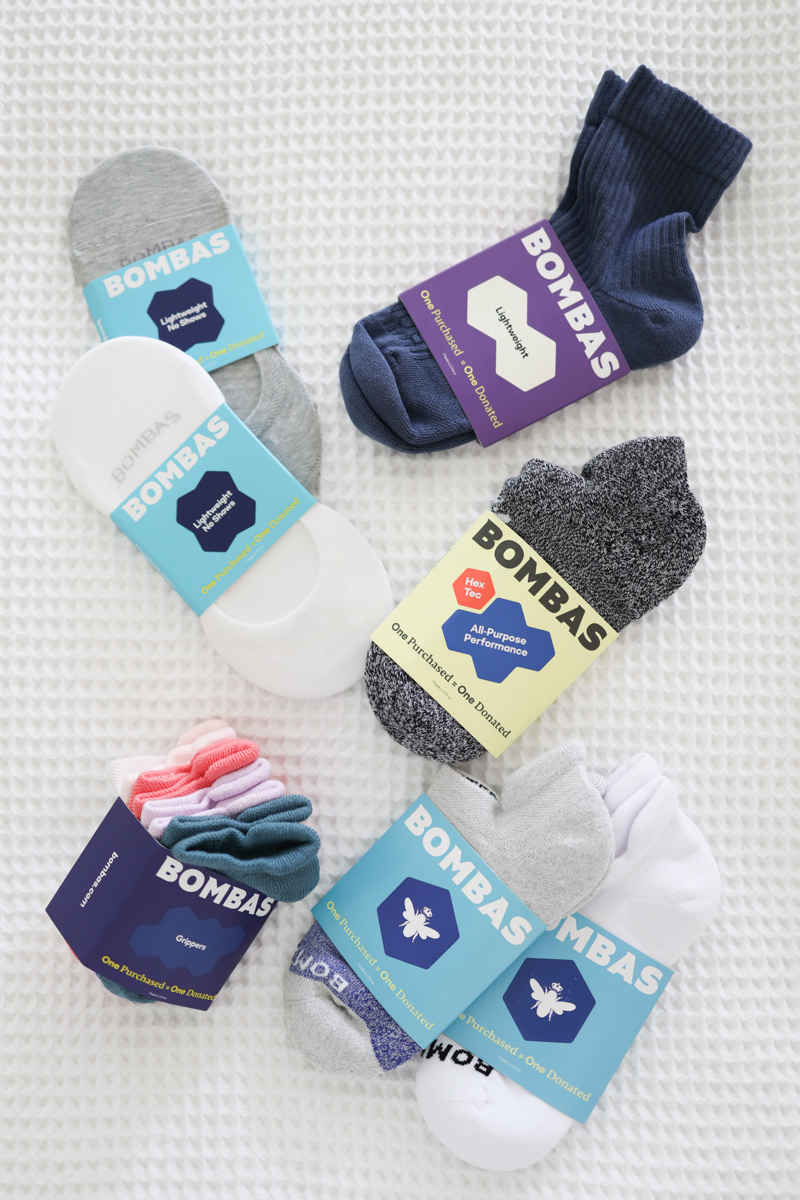 My favorite Bombas socks
I love Bombas women's socks. Up until recently, I've been wearing Bombas ankle socks. They are the most comfortable socks for daily wear. They're great for lounging at home or wearing with sneakers. I've even worn them to Pilates. When Bombas reached out to me, I decided to try a few different styles to determine which ones are the best Bombas. I bought their no show socks and love wearing those with my Vejas since they're a little thinner and are ideal for warmer weather.
I didn't order the cushioned no-show socks but plan to since they feature a cushioned footbed. If you're a runner, I'd recommend trying Bombas' performance running ankle sock. But running is not my thing, so I passed on those. Ha.
You can choose classic white, black, grey, or navy, or colorful Bombas socks if you want to have a little fun. Purchase a single pair of a few styles to try them out if you're unsure – but I am confident that you'll be back for more.
This post was sponsored by Bombas, but all opinions are my own. This post also contains affiliate links. If you purchase something using my links, I may earn an affiliate commission at no cost to you.