How To Be Productive When You Work From Home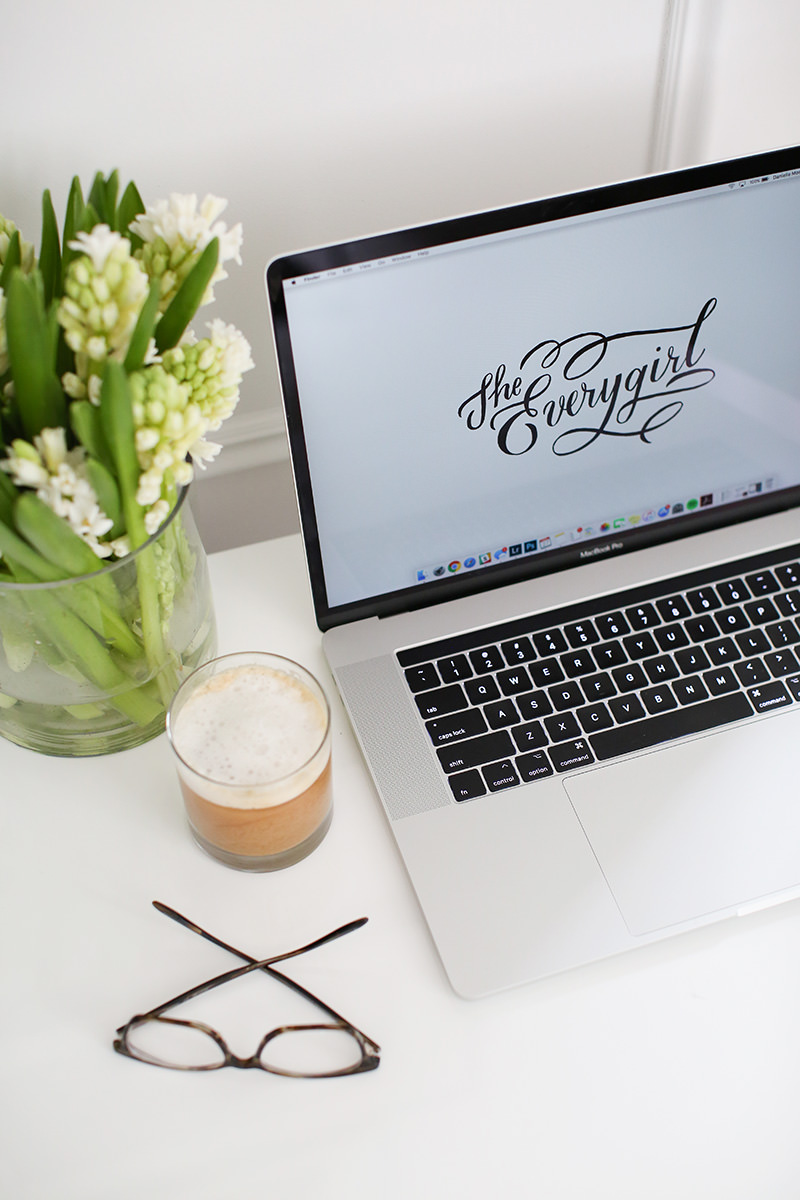 I started working from home when I launched my graphic design business back in 2007. As in eleven years ago. Even though The Everygirl got an office space in September 2016, I still work from home at least half the week, so it's still very much a part of my life. How To Be Productive When You Work From Home.
How To Be Productive When You Work From Home
People used to ask me if sleeping in and going out to lunch whenever you want. That's just not the case. Sure, on really cold mornings I'll check my email from bed and there isn't a commute. I don't always put real pants on, but I have a business partner and team that I am accountable to. While I wish lunches were a part of my weekly life, they're not. I can't tell you how many I've had to cancel because I didn't have time to step away from my computer.
Working from home may not be for everyone, but I love it. I'm a homebody through and through and even though I'm pretty extroverted, love my alone time. As someone who is easily distracted, I find that it's easiest for me to get in my zone when I work solo.
Here's how I stay productive on the days I work from home.
Establish a morning routine
I am not a morning person, so I have a lot to say about this one. I used to work until 2 or 3 AM and sleep in until 9:30 or 10 and trust me when I say that just isn't sustainable.
Every morning, I make myself an almond milk latte (hot during fall and winter and iced during spring and summer) and check Slack and my inbox. When it's really cold, I'll grab my laptop and coffee and work from bed for a little bit. I like to get to my workspace which is currently my kitchen table (not recommended – more on that in a minute). A little makeup usually makes me feel like I sort of have it together, especially when I'm only wearing leggings. My makeup routine is as simple as it gets and includes filling in my brows, and adding a little eyeliner and a light layer of foundation.
I don't have the time and it's not in the budget to go out for coffee every day, so having a system for making cafe quality espresso at home makes my mornings a lot better. The Espressotoria is compact, sleek, and easy to use, and having a frother is (in my opinion) the only way to go. I just push a button and have hot or cold froth, and one more button for my espresso. It really doesn't get easier than that.
Whether you work from home or in an office, I'm about to make your morning routine so much better. I'm excited to partner with Espressotoria to share a special offer with you! Through April 23, spend $53 (not including tax and shipping) on 6 Espressotoria Coffee Capsule Packs at Walmart.com and get a FREE Espressotoria Caprista Machine valued at $99!
Meal prep like you're going to an office
If I want to make breakfast, I'll wake up early. Otherwise, I always have a quick and healthy option (like a protein smoothie or oatmeal) that I can prep in just a few minutes. The same thing applies to snacks and lunch. I try to have salad ingredients like fresh veggies and grilled chicken on hand, leftovers, or something healthy and easy that I can heat up. There are those crazy days when I'm out of food, and when that's the case, I'll order in or walk down the street to pick something up.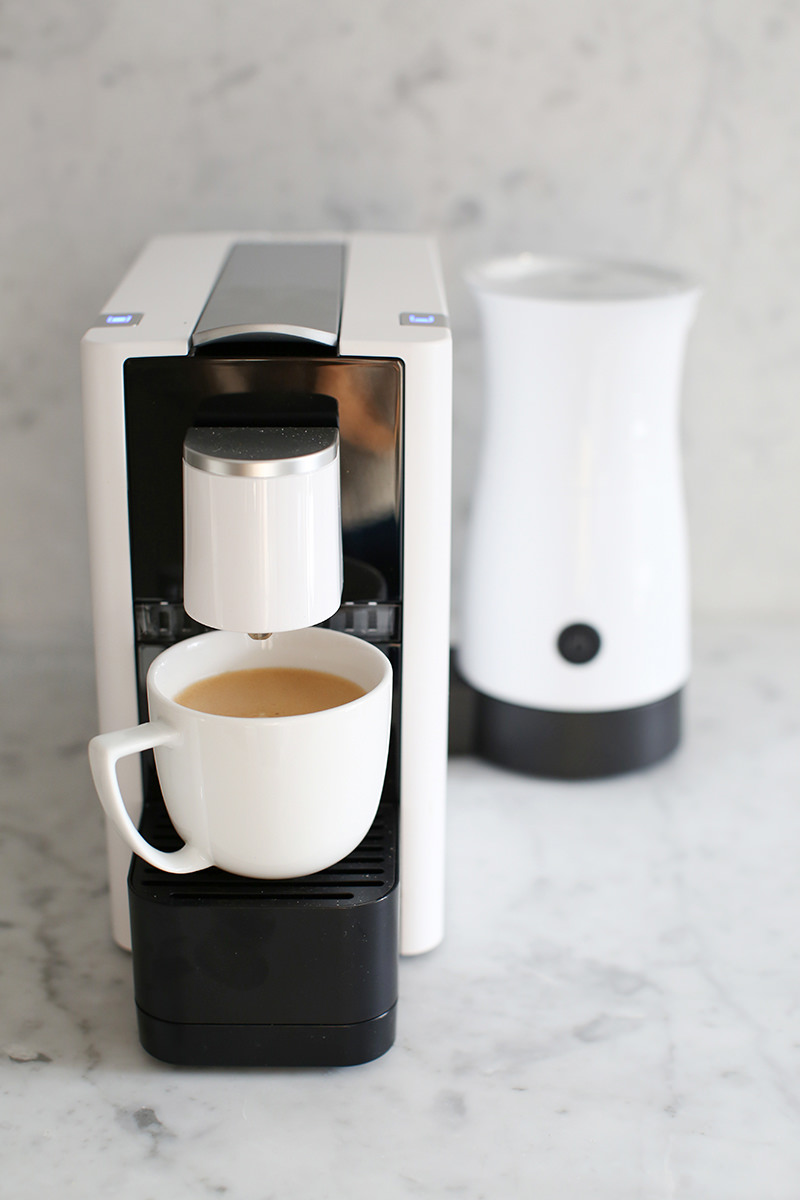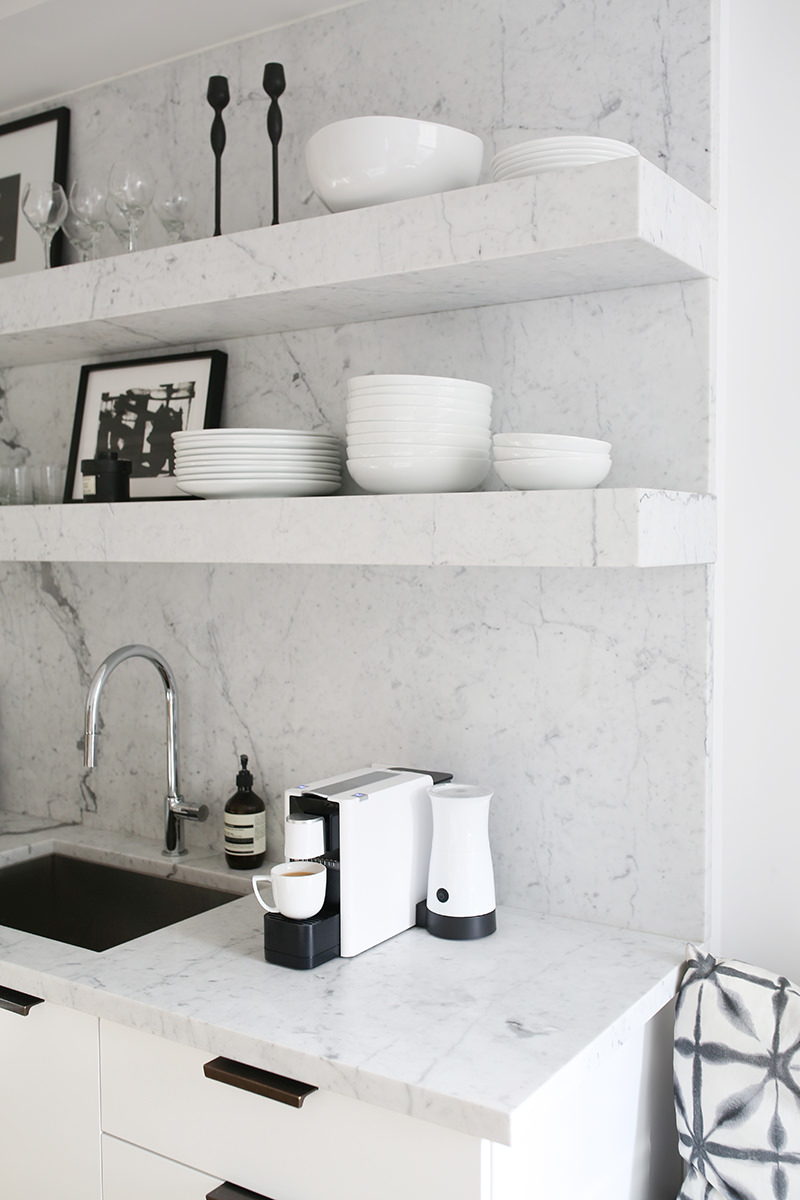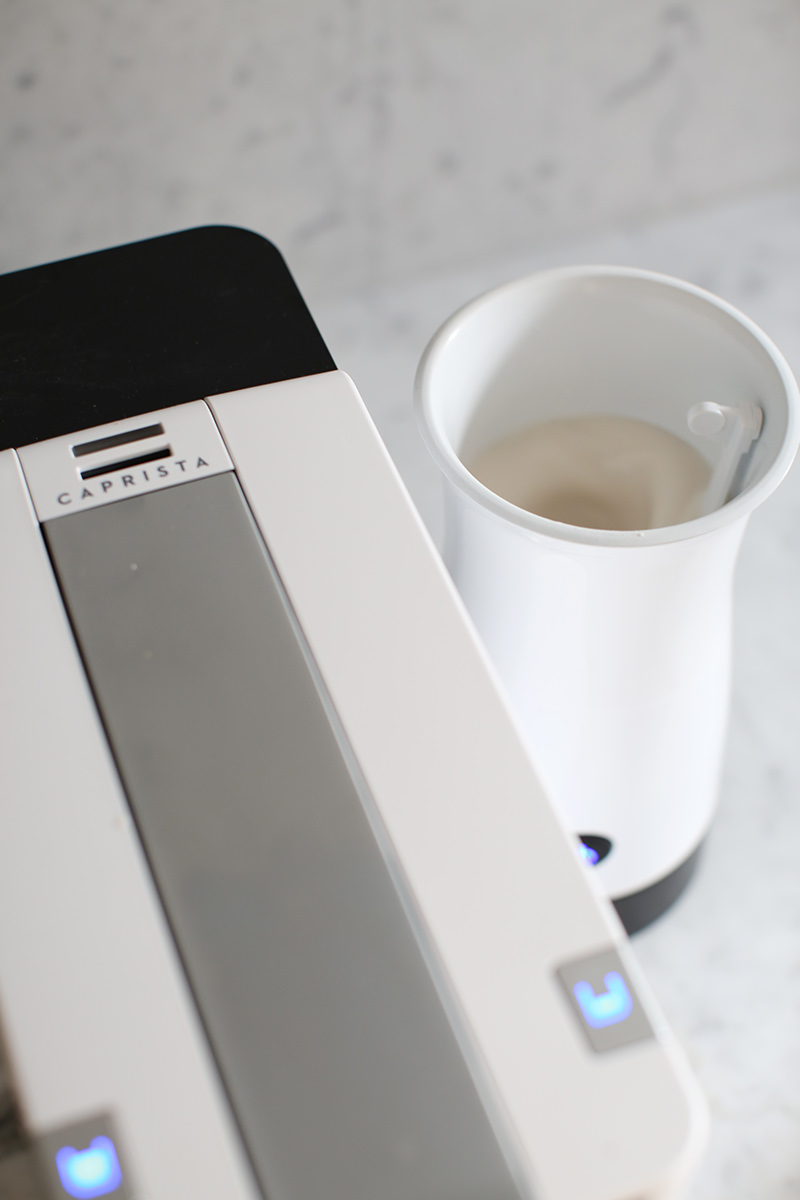 Plan out your day (and week)
Come up with a schedule that works for you, your boss, and/or your clients, and stick to it. It would be so easy to do laundry or run errands all day but that might really kill your productivity at work. Since there's no commute to and from work, allow yourself time to do a quick load of laundry or tidy up before signing on in the morning, or after you sign off at night and use your lunch break to get something done if your schedule allows for that. I make time for my weekly physical therapy and try to do a midday workout every so often because I enjoy it, but I always aim to schedule those at lunch time on a work from home day.
My google and apple calendar is used to plan everything from weekly calls to workouts and every morning, I get a notification on my cell reminding me of any appointments I have that day. Making lunch plans is always a challenge for me since it's never easy to leave my desk (they get rescheduled a lot). It's usually easier to walk somewhere near my place to grab a cup of coffee or quick lunch. I've also found that whether you're someone who works out in the morning, at lunch, or after work, it's best to sign up for your classes or put your workout times into your calendar to make sure they actually happen.
Have a dedicated office space
After having a desk in my living room, a small home office, and currently, not having a desk at all, I cannot stress the importance of a dedicated workspace enough. Having a home office was definitely my favorite option, but a desk will do as long as it's not in your bedroom! I can't imagine working in one room all day and then trying to sleep there at night. A clean workspace, some fresh flowers or a plant, good lighting, and comfortable chair will help get you in the zone, and they'll keep you there, too. There wasn't really an ideal space to put a desk in our current home and I have not loved it. One of the things at the top of my list for our next home? A third bedroom that will function as an office.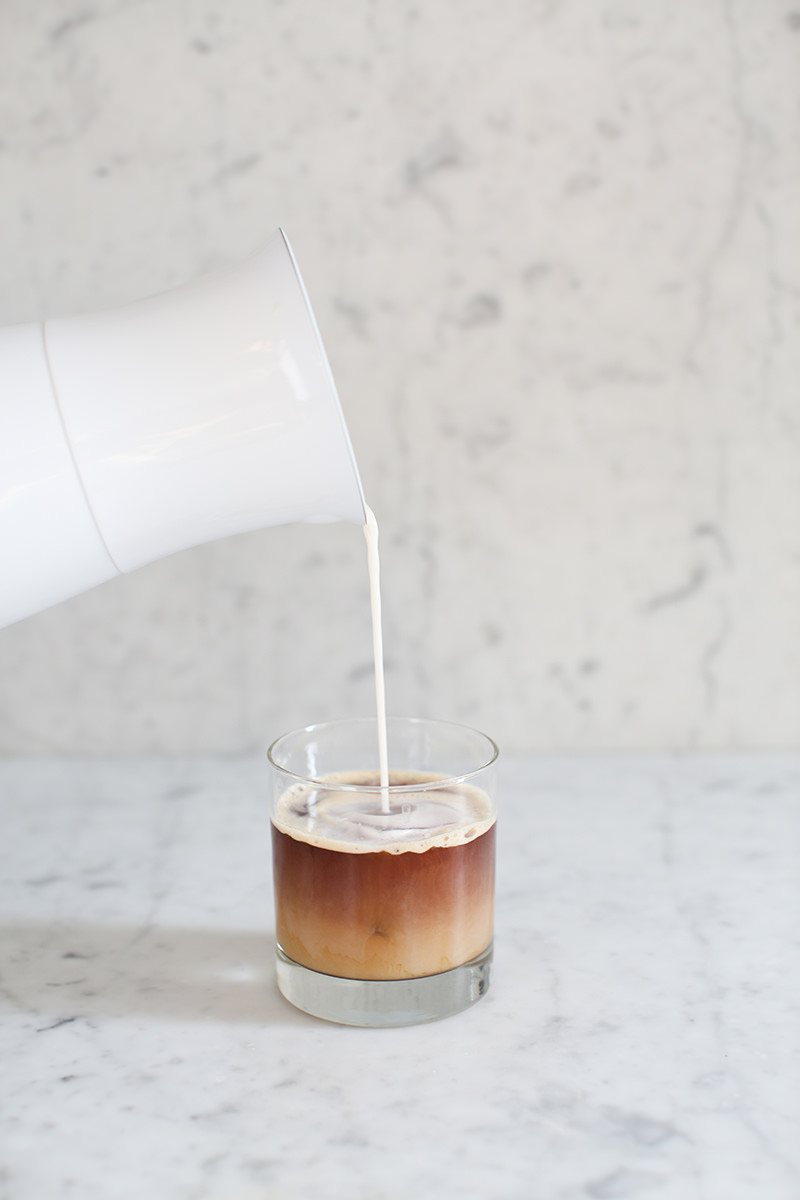 Know when and how to communicate
We use Slack to communicate within the team (it's like a private google hangout). And we use Asana to manage our editorial calendars. Google Docs shares spreadsheets and notes and Google calendars to schedule team meetings. My Gmail inbox is how I communicate with the rest of the world.
Communication is so important, but turning off to focus is pretty important, too. You can set away messages up on Slack. As beneficial as communication is, it can be really distracting. Try setting up set times to email coworkers or clients, but then stepping away from your inbox to work on a project. Focusing on one thing at once makes it much easier to focus.
Know when it's time to clock out
This is something I was horrible at until a few years ago, but take it from me and do not stay at your computer until midnight every night. It's so easy to keep working, but it's also really important to treat yourself like a regular person. Connect with people. Watch TV. Go to dinner. Do things.
And when those crazy days happen, make yourself a quick afternoon coffee. Works every time–especially when they're iced.