A Fitness Update and My Review of The Peloton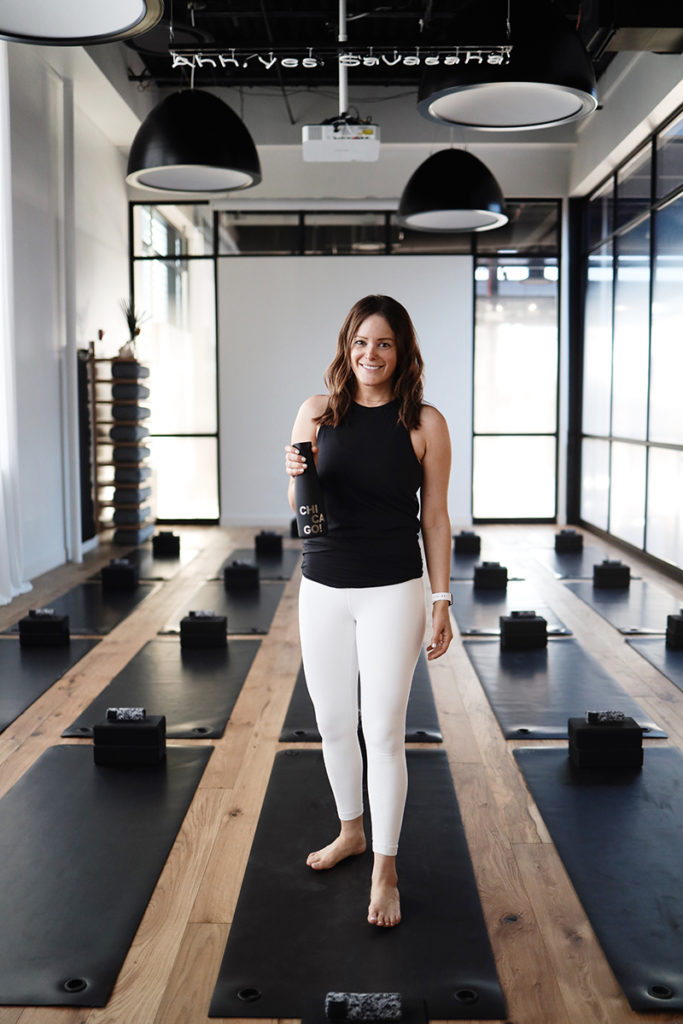 I haven't talked much about postpartum fitness and nothing says "make it happen" like more than a year going by after having a baby. I want to talk about where I was in my health/fitness journey before, during, and after pregnancy. But first, wherever you are health/fitness-wise, our journeys and bodies are all so different. What works for me and what's important to me won't be the same for you. It is my hope that this post will help some of you who are pregnant or postpartum, or just trying to get healthier. This post is not in partnership with anyone. I was not paid and nothing was gifted or discounted. Here's my review of the Peloton.
A Fitness Update and My Review of The Peloton
Health is very important to me. It's something I think about and want to make a priority, but (clearly) not important enough to get me out of bed at 5:30AM to get a workout in. Still trying to figure it out, but I'm getting there.
Use the code SPNZ3S for $100 off your Peloton (just a referral code – this is not in partnership with the brand).
Why health and wellness are so important to me
I come from a line of people with high blood pressure, diabetes, and pacemakers (both my grandparents had them). My grandfather had his first of four heart attacks in his 40s. I've always tried to eat pretty clean in my adult life, and work out as regularly as possible. Being leaner means being healthier, and I also really prefer how my clothes fit, too.
It's been a priority
Before pregnancy and motherhood, I worked out 4-5 days a week – it was definitely a priority. I had an easy pregnancy but I was so tired and barely worked out. Then I had a baby and it was so much harder to get to classes than I thought it would be. We were also so tired for most of the first year, and I was up and down with my workouts. I'm going to be really honest here.
I had a lot of anxiety about weight gain and and what I'd look and feel like postpartum, but I am happy to say that I didn't think that much about it because I couldn't really control it, and I was just so happy to have a healthy baby. I grew a human being and bought some new jeans. But, I gained 42 lbs. during my pregnancy and am still up 5 lbs. from where I was before I got pregnant, although I'm more focused on eating healthy and working out, and less on that number. My stomach is soft and that makes me feel like I'm not as healthy as I could be.
I would like to tone up and be healthier.
To be a lot more fit. Now that we're in a good groove with Margot, I've been a lot better about working out. I've started putting workouts in my calendar and scheduling them the same way I would a call. I am someone who enjoys working out but I am not a morning person, so a 5:30AM workout just isn't happening. I'm so tired at the end of the day and that's my time with Margot.
My work from home days are the best because I can squeeze something in at lunch, and doing so makes me very, very happy. I'm sure some of you can relate to this, but it feels like everyone else (especially in the blogger/content-creator world) "bounces back" in a couple weeks and that can feel a little discouraging. But I go back to the fact that we're all different and that it's OK that it's not easy for me.
So let's talk about my workouts.
I was very into CrossFit years ago but my back just wasn't strong enough for it. Then I did a mix of CorePower which I love but it's not always easy to get to and Fywheel which was fine, but not my favorite. I really liked Orange Theory but my back was really tight so I took a break and again, not always easy to get there. These days, am doing a mix of Pilates (reformer) in a studio and then P.volve and The Peloton at home. I only go to Pilates 1-2 times a week because each class is $25 and it adds up.
I thrive on the energy of a real class.
The only way I was ever going to work out by myself at home was if we found a way to trick me into doing it since I need someone to motivate me to work out. I have a company to run, a one-year-old, a blog, and now Anecdote, so it's often almost impossible to tack on another 30 minutes to go to and from a class outside of my home. Conor is a realtor and regularly works weekends, and when he does, I'm solo with Margot so again, at-home workouts were something I needed.
I've only tried a half dozen P.volve workouts, but I actually really like it. It's just going to take some time to get into a groove with scheduling and motivation to do it at home. So let's talk about the Peloton since it's about time I answered all the questions you asked months ago.
Did you try the Peloton before buying it?
Yes! There's one at the gym at Soho House where I'm a member, but it's 30-45 minutes from my house (depending on traffic. I gave it a try and didn't hate it, and Conor liked it enough, so we decided to make the investment.
It's a big investment! Do you think it's worth it?
If you use it, yes. Definitely. We are paying $114.57 a month for two years without interest $39 a month for the subscription. We opted for the payment plan and use that as a motivator like a monthly gym membership. It also helped us justify such a big purchase, but I can't stress that you should not take on debt you can't afford!
If you used the Peloton twice a week and factored in the time to get to and from class plus paying for parking, it's worth the investment. For us, the ease of use was key. The Peloton App also has other types of classes (like yoga) but I have yet to try them.
Did you like cycling before buying a peloton?
I liked it but didn't love it. There was a period of time when I got really into spinning, but I was always doing barre or something else with it, so that's where P.volve comes in. It's nice to mix it up. The reality is that I thrived on the energy at CrossFit and nothing has quite compared for me, but yes, I liked cycling enough. So if you enjoy it, the instructors are really fun and after weighing all our options, it was the best at-home, feels-like-a-class option that worked for both of us.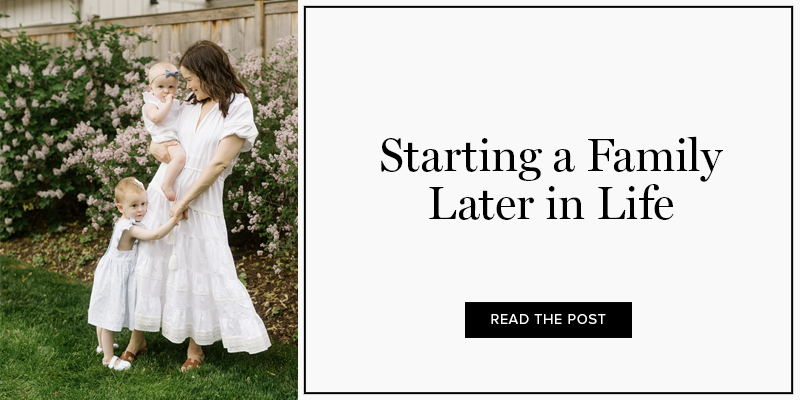 Do you get sick of only cycling?
If this was the only thing I did 4-5 days a week I'd probably get a little bored.
How does it compare to the experience of a real class?
It is as close as you can get to a real class at home. If the lights are off and you're in a dark room, it's even closer. The instructors have great energy and make it fun! I like the fact that I can turn all the lights off in our not-very-bright basement and feel like I'm in a class.
Does the seat hurt your ladyparts?
Any spin bike will leave you a little sore the first few times, but you get used to it. Promise!
Do you have to pay for a subscription?
We are paying the bike off monthly and then pay $39 for access to classes and the app.
Favorite class and instructor? So far Ally Love is my favorite!
She's mine, too! I heard she was amazing and after taking one of her classes, loved her so much that I didn't take anyone else's class until someone recommended Cody. He's so much fun! I should probably branch out but I've always been a "find one instructor and just stick with them" kind of gal. I'm like that with friends, too. So devoted.
Does Cody make you laugh out loud?
Love him. He's so fun and jazzy.
Is it easy to do postpartum?
I don't know that I'd call anything "easy" postpartum and I can't speak for everyone, but I felt fine on it. It would have been terrible before I had completely healed down there. I had a few stitches and was sensitive (it wasn't bad but spinning would have been uncomfortable) for maybe 10 weeks and started spinning over 3 months after having Margot without any issues.
Would a beginner do well or do you need to be experienced?
You'd be fine, but I would recommend attending a spin class so you can ask the instructor to help with your form. Once you know what you're dong to prevent injury, yes. There are lots of beginner rides, but I would want to be sure I was doing things correctly. If you aren't using proper form, you could hurt your knees or back. Since I had taken lots of spin classes, I am very comfortable on a spin bike and haven't had any issues. The beginner rides are great if you're just getting into it. There's even a beginner program, but I skipped that.
How do you self-motivate to use it?
Well that's clearly a struggle for me. If I'm really tired and have a lot going on at work, I am not great about it. On work from home days, I'll try to start the day in my workout clothes so I get it done.
What type of music do they play?
There's a wide variety of themed classes. Pop, Hip-Hop, 80s, 90s, etc. I like to mix it up, but the pop and Hip-Hop classes are always fun.
Do they have early and late live classes for people who work 7-6?
Yes! I have taken very few live classes since they don't feel different to me. Ifseeing scores motivates you, there are lots of options for live classes!
Do they refresh pre-recorded classes? If yes, how often?
New classes are added daily, and you can bookmark old favorites. I've never taken the same class more than once and usually just take Ally or Cody's latest class.
Can the instructors see your stats in real time?
Yes! And Ally once said hi to me in real time. I felt so uplifted and motivated. Then like a nerd for feeling that way.