2021 Auctions for Childhood Cancer Awareness Month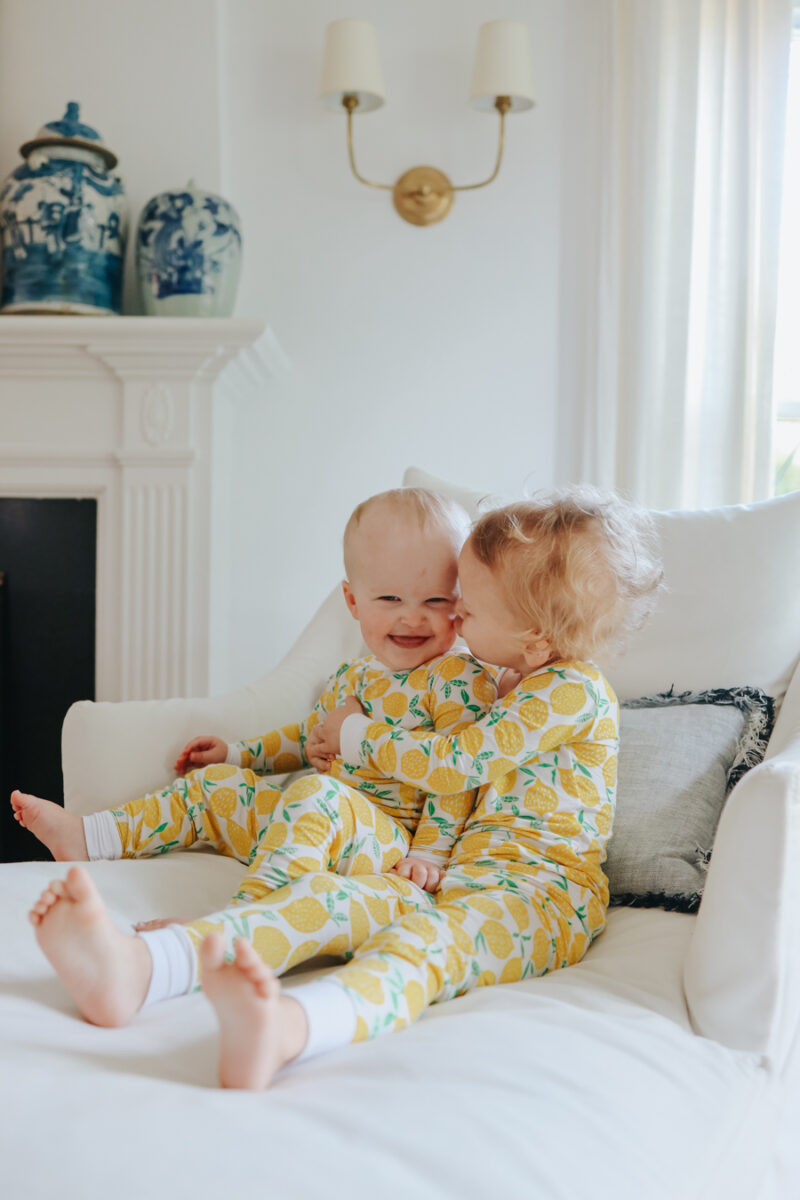 Hi, Friends. First, let me start off by saying a heartfelt thank you to everyone who has shared our story, donated to help our cause (every dollar counts), and to the wonderful brands for their support.
When my daughter was diagnosed with Leukemia on May 16, 2020, I didn't think we'd ever be ok again. The first eight months of treatment were a nightmare and I quickly realized how fortunate we were in a number of ways – good prognosis, great insurance, being able to take time off work to get her through treatment to name a few. I knew how underfunded childhood cancers were but once you spend time on an oncology floor and go through it firsthand, you can't not fight for these kids. Being able to use this platform to make a difference is one of the most meaningful things I've been able to do, and seeing people rally behind us has been so heartwarming.
To date, we have raised $33,700+ for Alex's Lemonade Stand and another $86,800+ for our hospital, Lurie Children's here in Chicago. Thank you! Since we've fully funded the initiatives that I hoped to fund at Lurie through spring 2022 (amazing!), I am now focusing my efforts on ALSF. I hope you will all consider donating the cost of a cup of coffee this month. It might not seem like much to you, but if everyone who followed me on instagram donated $3, we would raise $180,000. If everyone donated $4, we would almost fully fund one of the initiatives.
I believe in the grants that Alex's Lemonade is funding so much that I am going to personally match every dollar donated in September up to $5,000.
September is Childhood Cancer Awareness Month and I'm doing another round of auctions to help raise money for Alex's Lemonade Stand. We're fundraising for some truly incredible research grants for new, innovative, and rigorous approaches that directly address the most intractable issues in pediatric cancer research today. I am honored to be able to help fundraise for what could be some truly life-changing advancements in pediatric cancers.
Childhood cancer is severely underfunded. Only 4% of the billions of dollars the government spends on cancer research goes toward childhood cancers. Hundreds of drugs have been developed and approved for cancer in adults. Of the 34 drugs approved for use in the treatment of childhood cancers, only thirty of those drugs were initially approved for adult use only. The type of Leukemia my daughter has is highly treatable but the research for newer, less toxic treatment options is incredible and could be life-changing for these kids.
To bid on one of the auctions below, click on the item you want to bid on and bid in the comments section of that post.