The Apartments I Lived In When I Lived Alone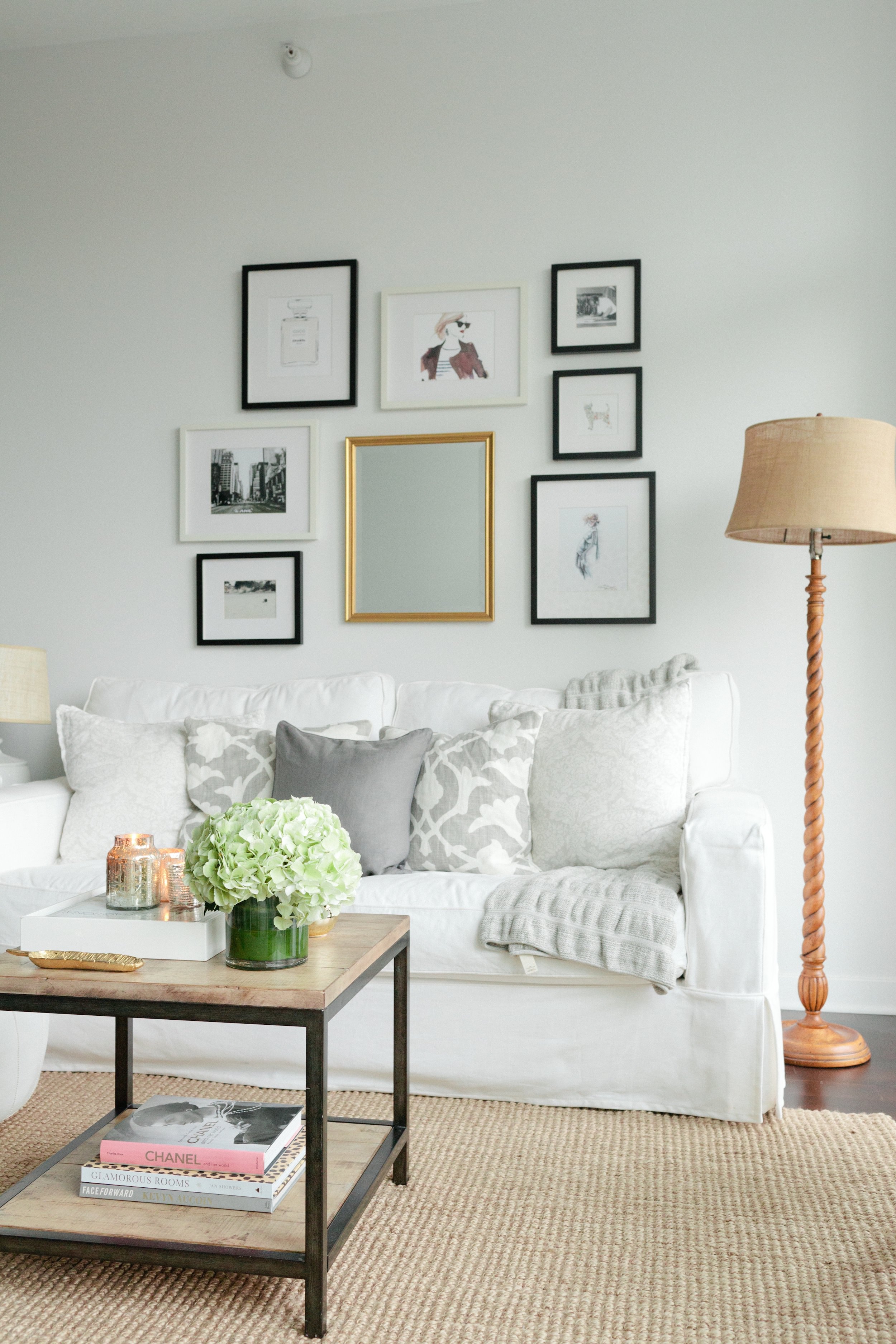 Before moving in together last fall, Conor and I talked a lot about our plans for the future. It was always a part of our plan to get engaged but doing so has made the fact that I won't live alone again a feel a lot more real. I'm so excited for our future and have loved living together but can't help but think about how much things have changed since I moved to Chicago. Here's a look back on the apartments I lived in when I lived alone.
The Apartments I Lived In When I Lived Alone
The homes I lived in on my own are where Buddy and I made this city our home. Where I survived winters, made new friends, and worked on The Everygirl. And here I am, 6.5 years later with a fiancé, 2 pups, new office, and now a family. All that time to myself let me figure out how to be with just me. And calling all the shots all the time can be a glorious thing. But sharing those shots can be pretty wonderful, too.
It was a little lonely at times but I loved my me time.
And even though I'm fairly extroverted, I always loved my quiet nights in. I still do. Whether it's a workout, cooking, ordering take-out while watching a favorite show, or Sunday nights in with yourself, these routines and rituals you enjoy will a. get you up and out of the house or b. give you something to look forward to at home. I know I didn't always appreciate being alone as much as I should have but I did enjoy it and am so grateful I had that time to myself.
There wasn't a huge adjustment moving in with Conor which I'm guessing is a good thing since we're planning on doing this for forever but here's an ode to the places where I lived on my own.
Here's a look back at my Chicago apartments and some favorite memories
River North
My first Chicago apartment. It's where I woke up every morning those first few months, looked out the window, and processed the fact that I no longer lived in Los Angeles. I had my first Christmas party, survived my first blizzard, and learned that you have to melt coconut oil before baking with it (I once made some very lumpy paleo macaroons) here. The day I moved to Chicago, I was having a what did I do moment, and took Buddy on a walk to Erie Park. I shed a few tears, looked around, and knew this was where I was meant to be.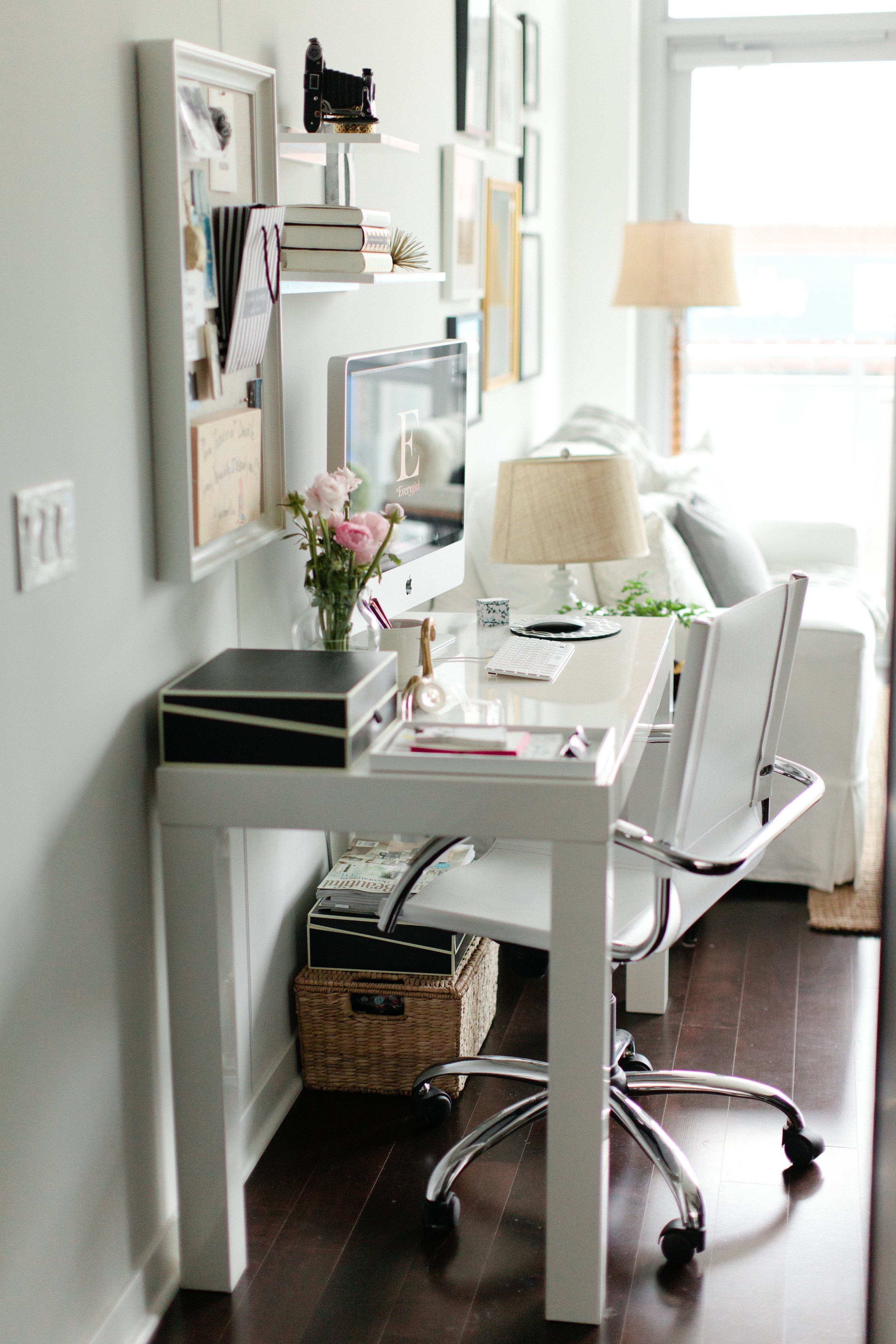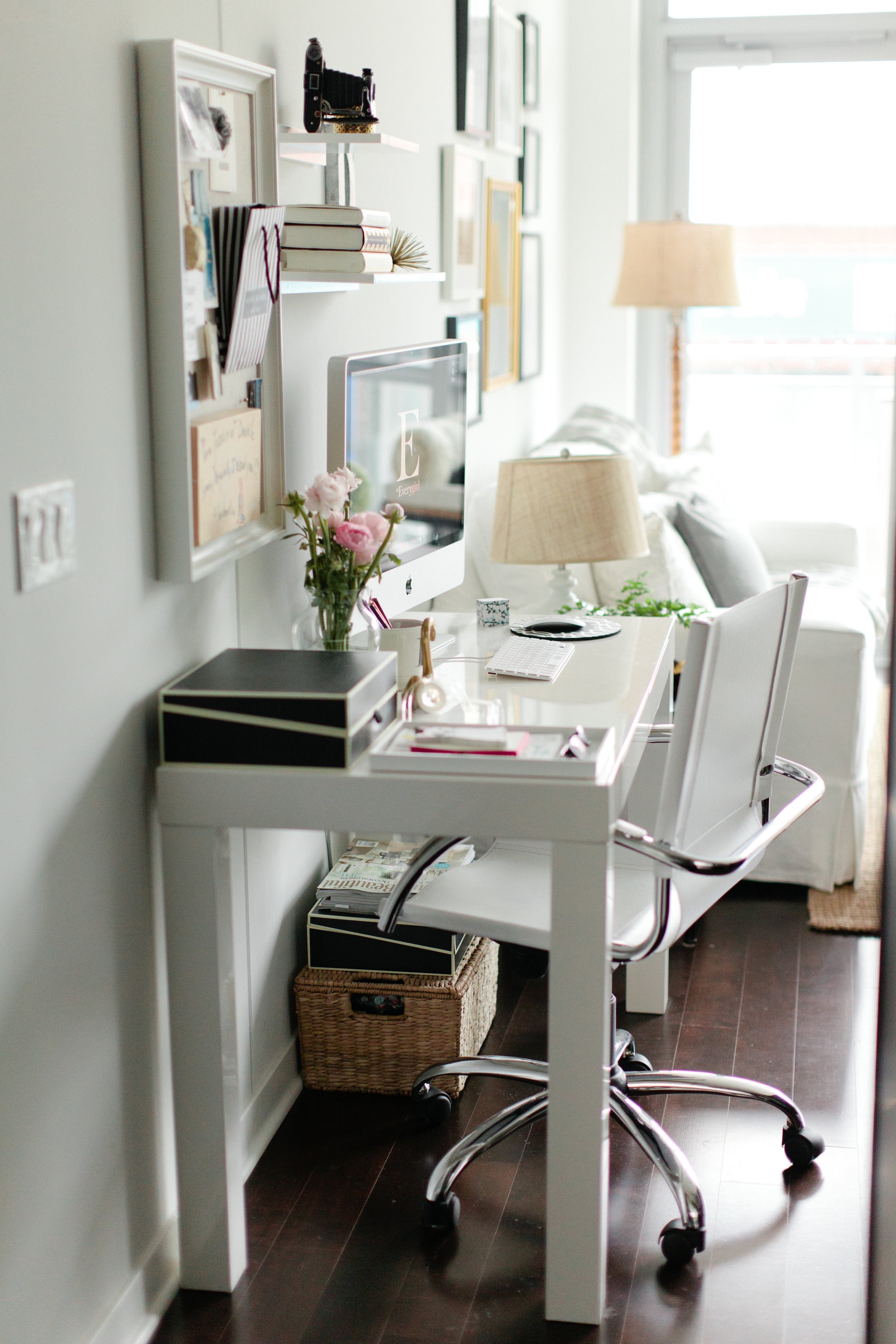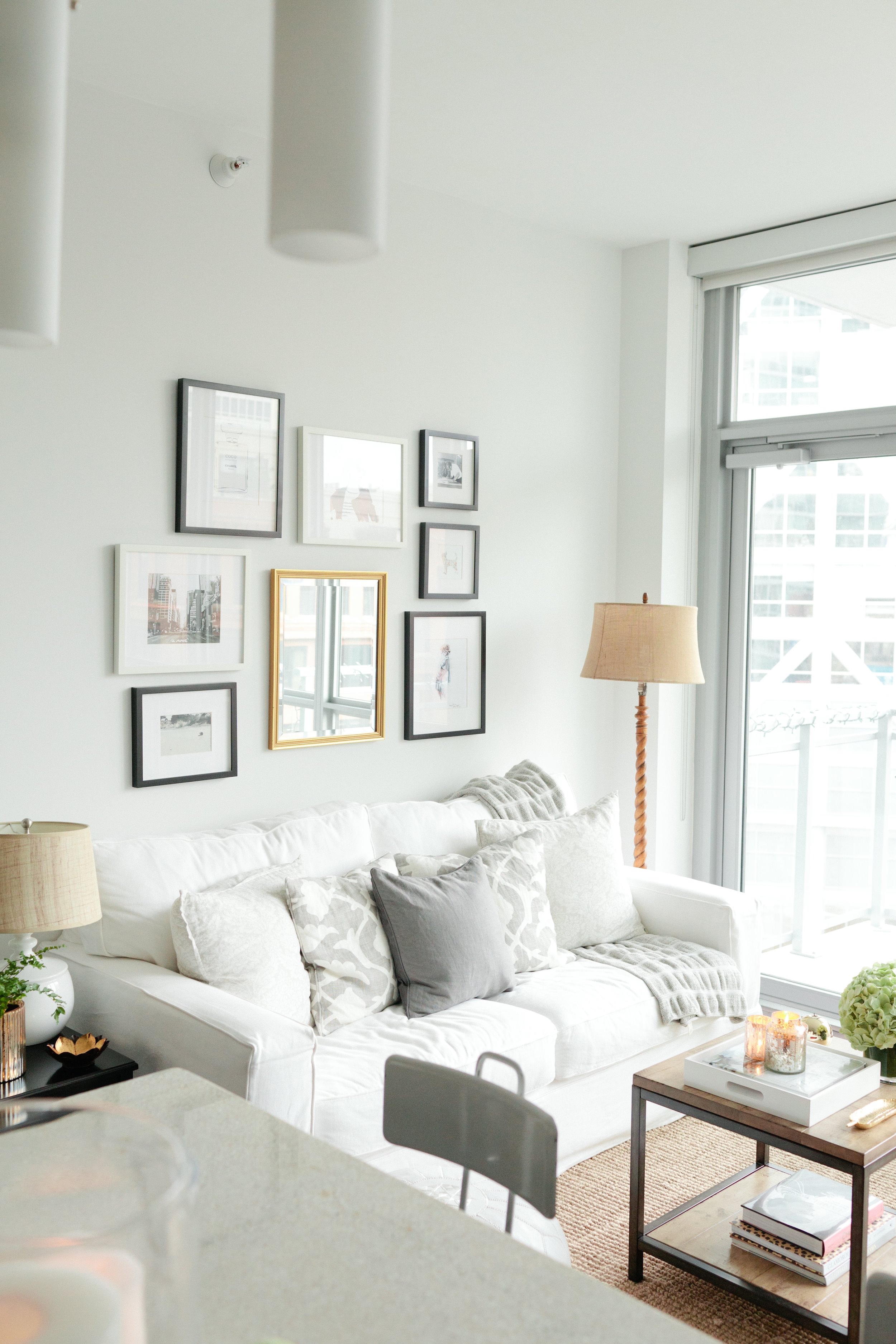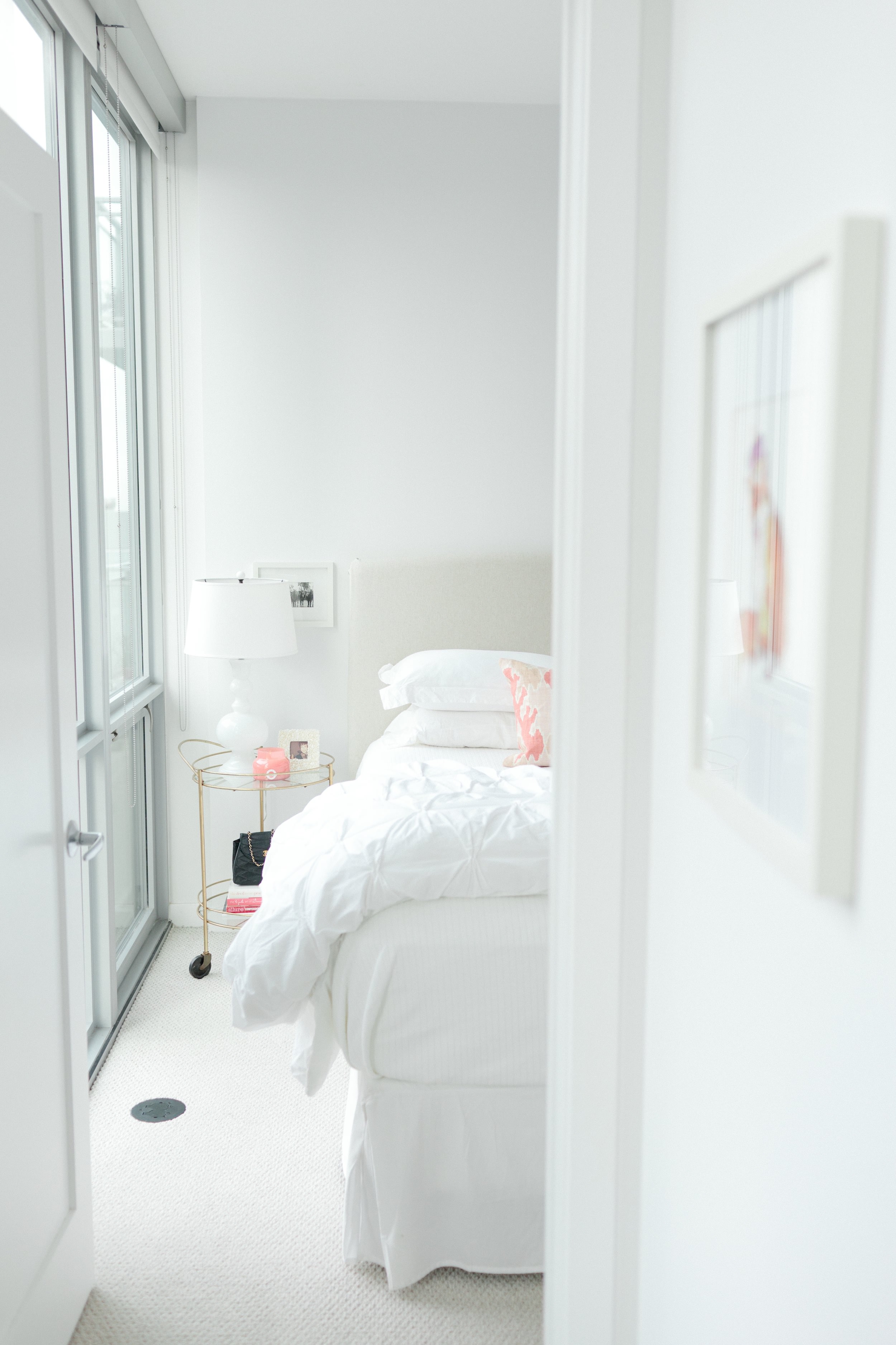 Lincoln Park
My first walk-up apartment located on the border of Lincoln Park and Lakeview was such a charming little space in a cute, walkable neighborhood. Buddy and I walked to the lake most mornings while almost always playing Bon Iver. And we spent nights on my little "deck" which was actually a stairwell but on the top (3rd) floor and just large enough to hold a bistro table and 2 chairs.
There's the time I recovered from knee surgery in this 3 story walk-up sans elevator and had friends sleep over and take the pup out for me since stairs were a no-go. Also note the touches of pink since I was going through a "maybe I like color" phase. We all know how that played out.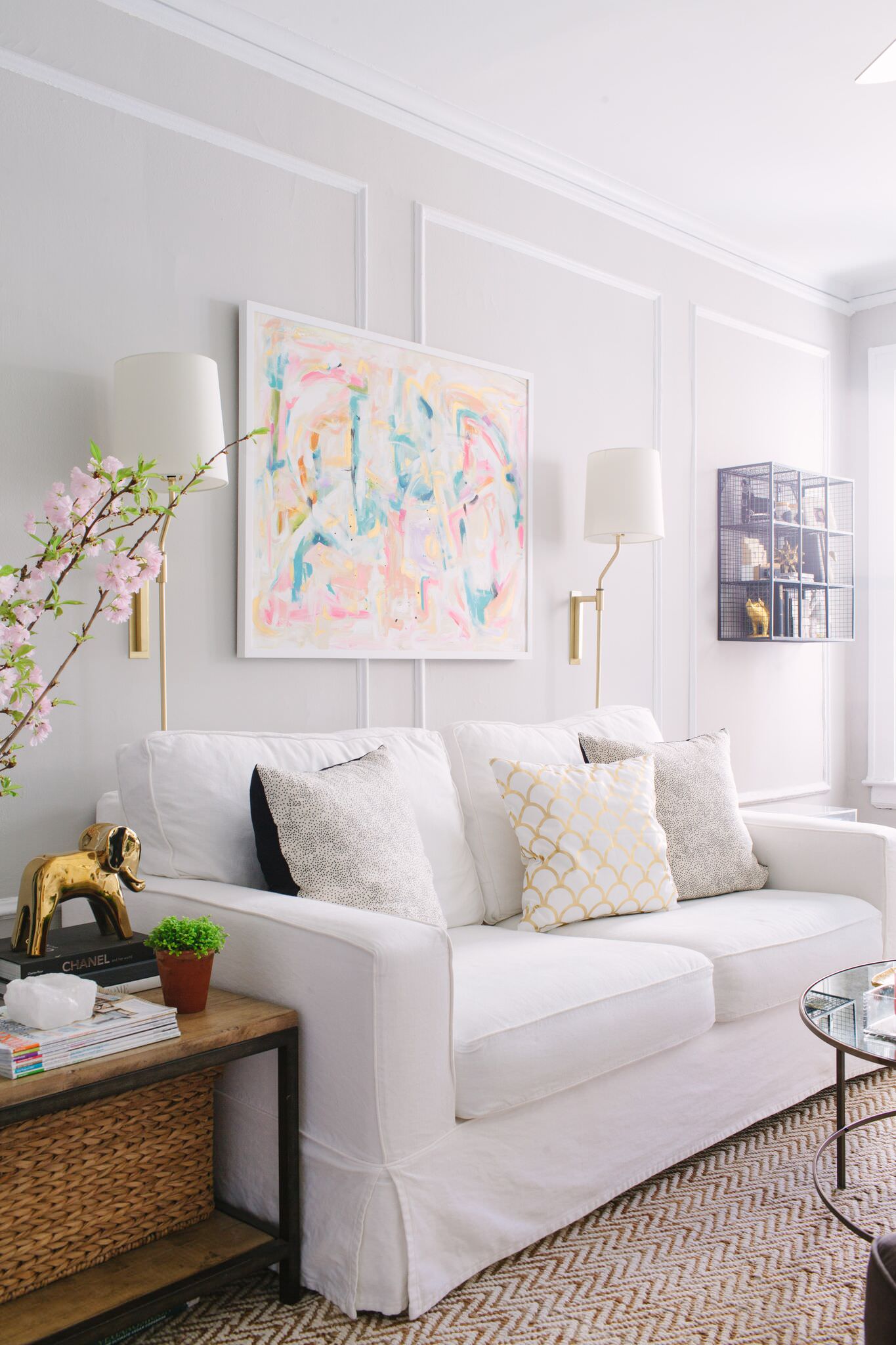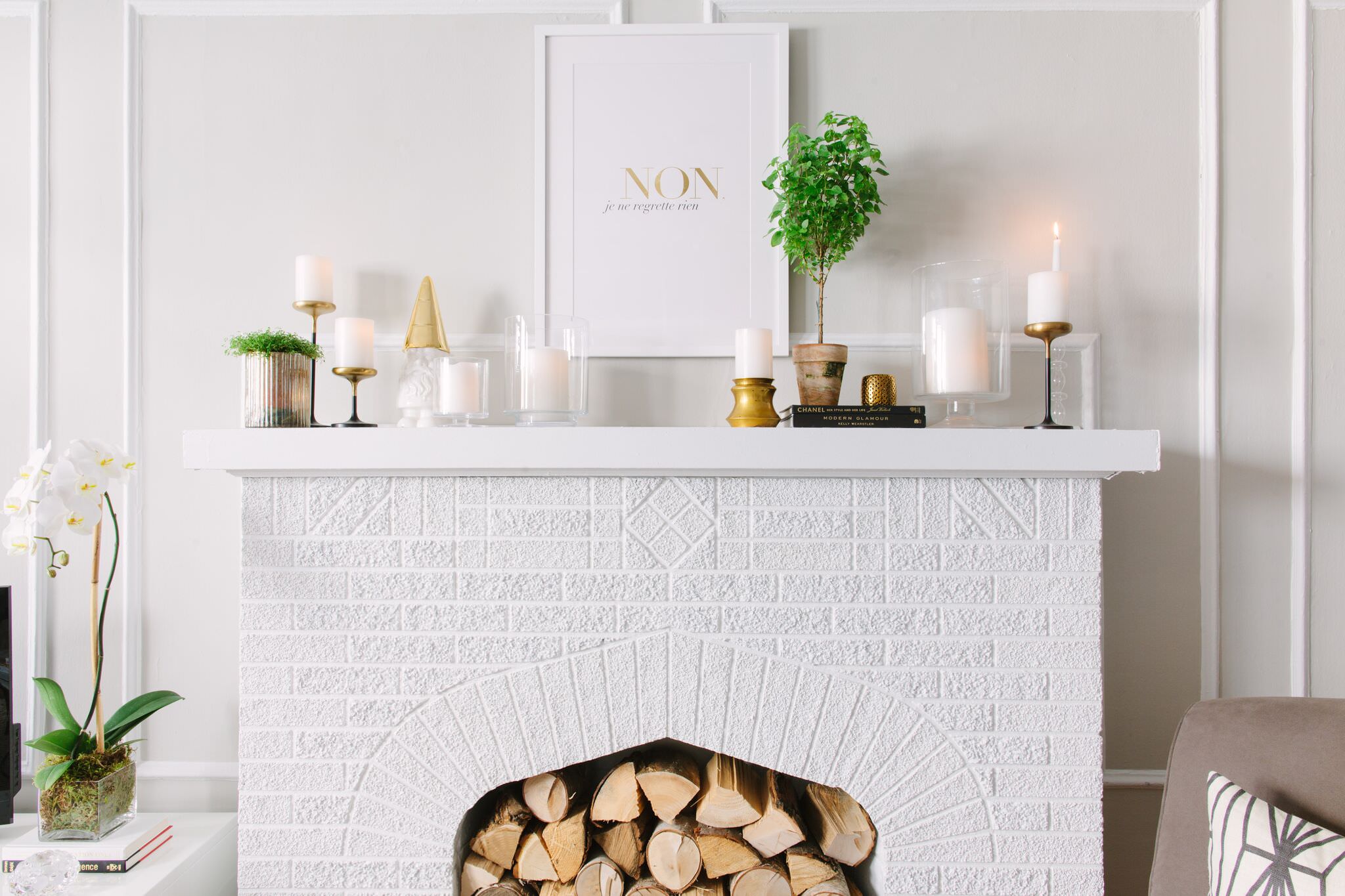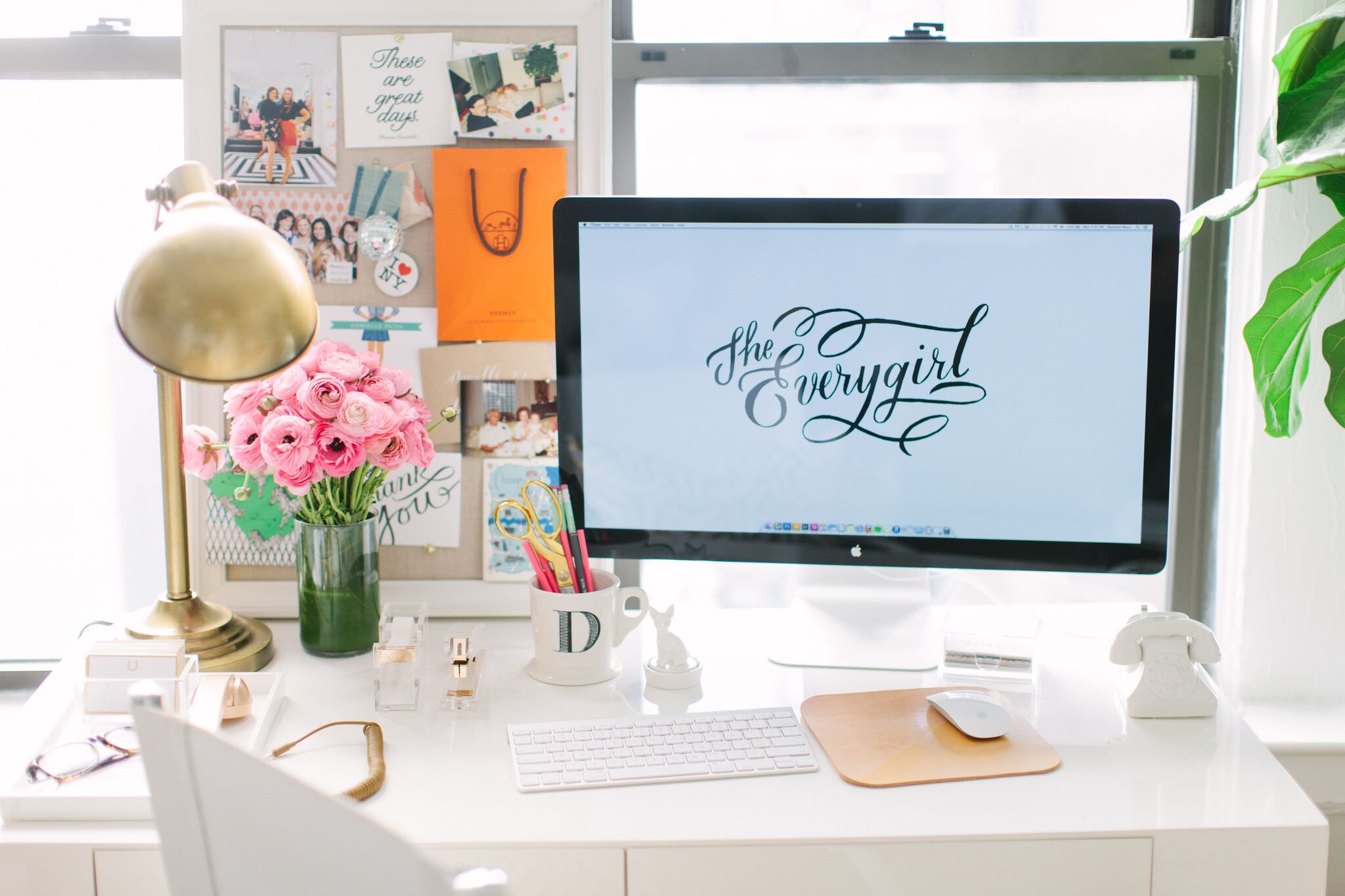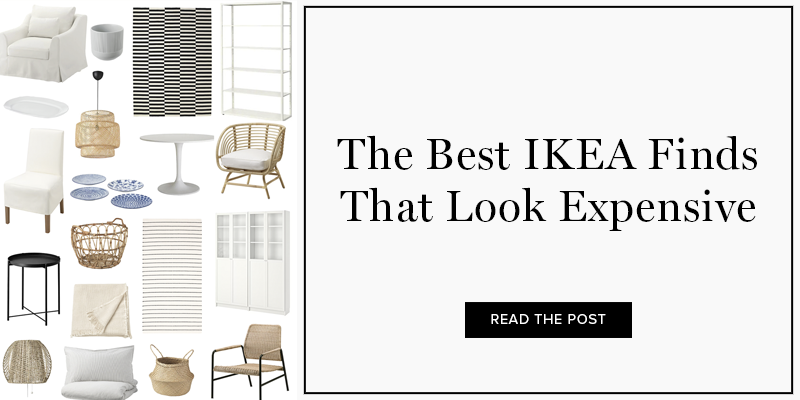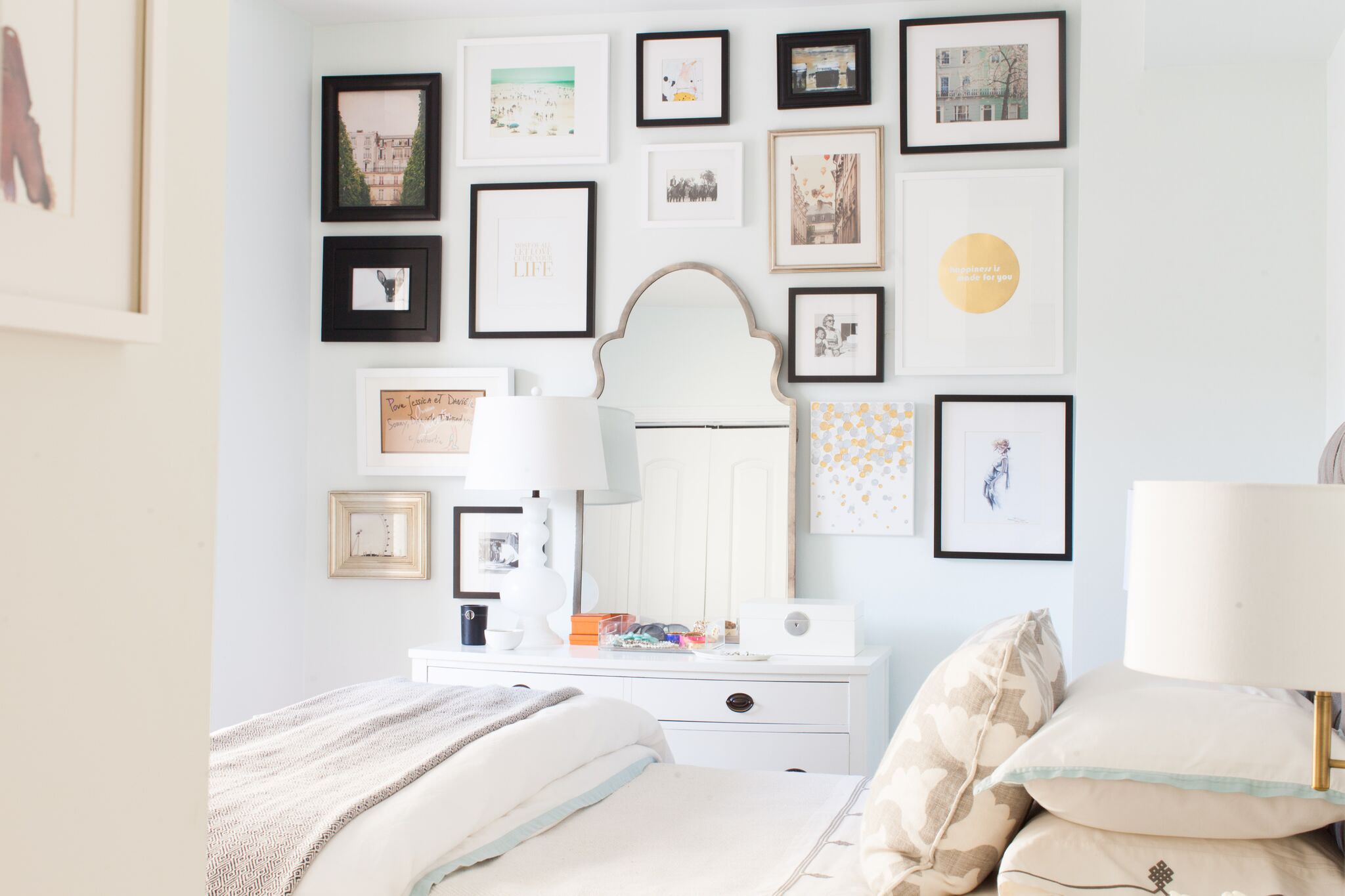 West Town
I lived here with a roommate so I wasn't alone, but it was a home I didn't share with a boy and I was mostly single while I lived there. I loved nights in our little courtyard, all our styled photo shoots and decorating, and the time we did this. And I can't forget my super awkward pizza party bonfire that a select few friends will remember or my biggest Christmas to date with almost 50 people.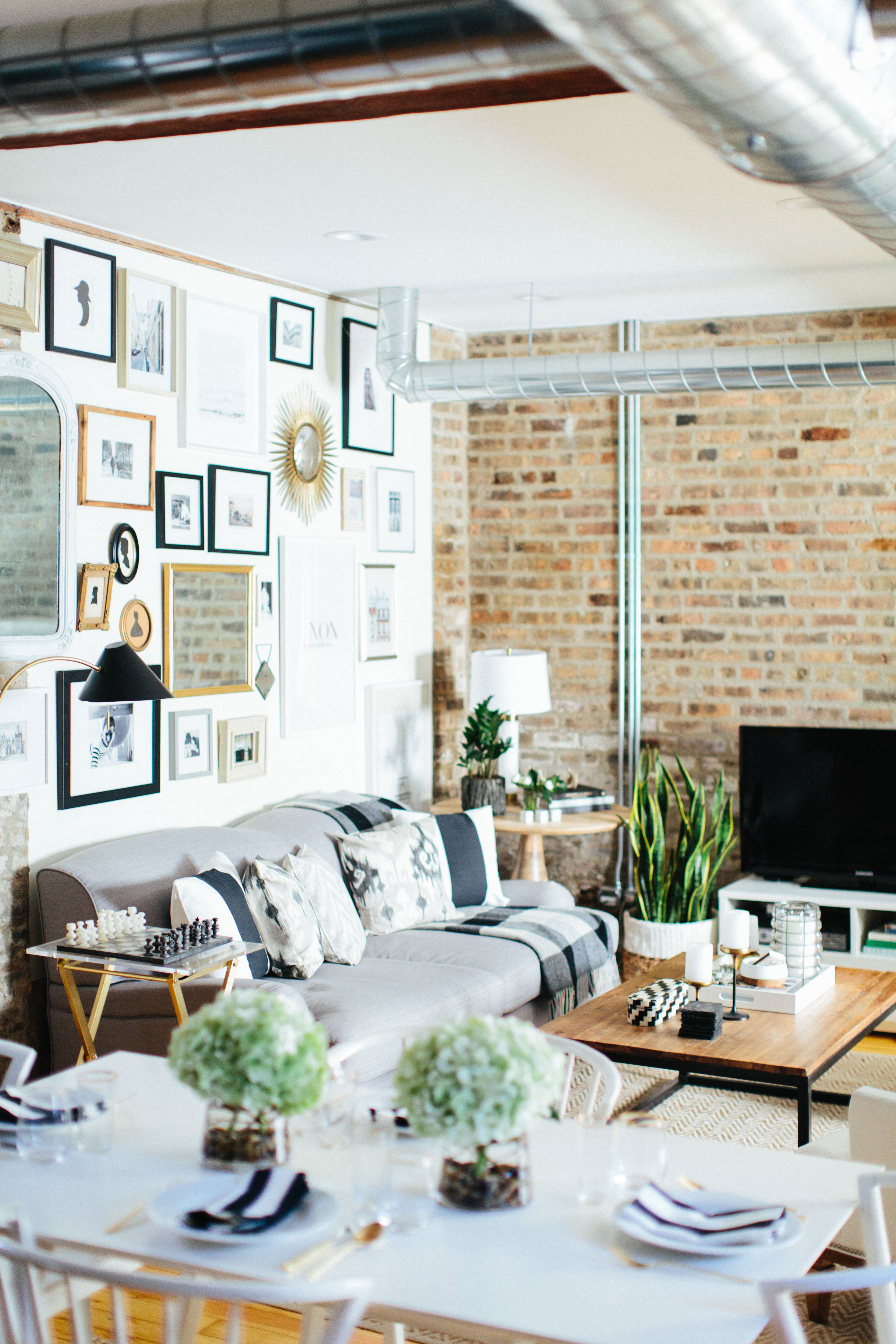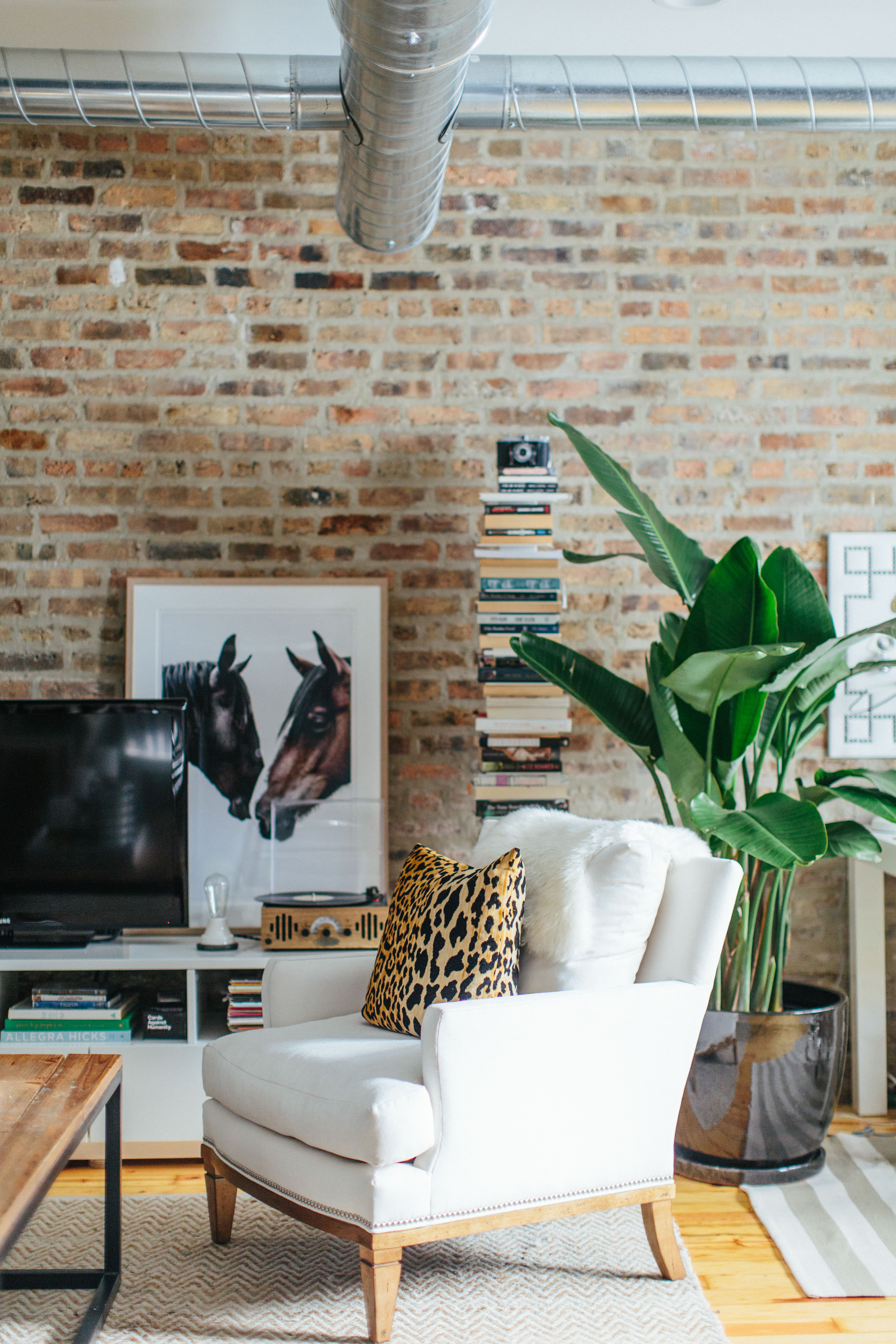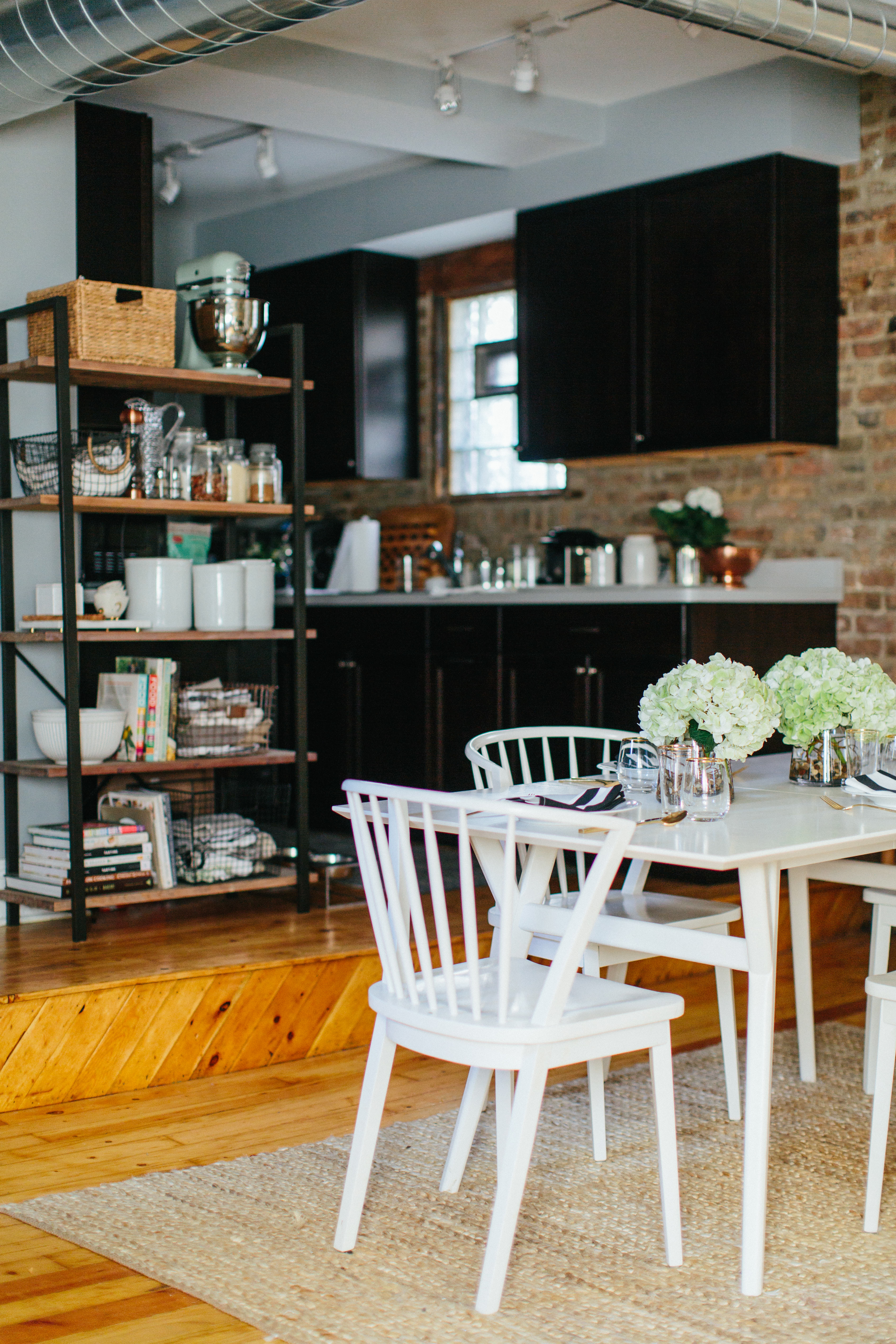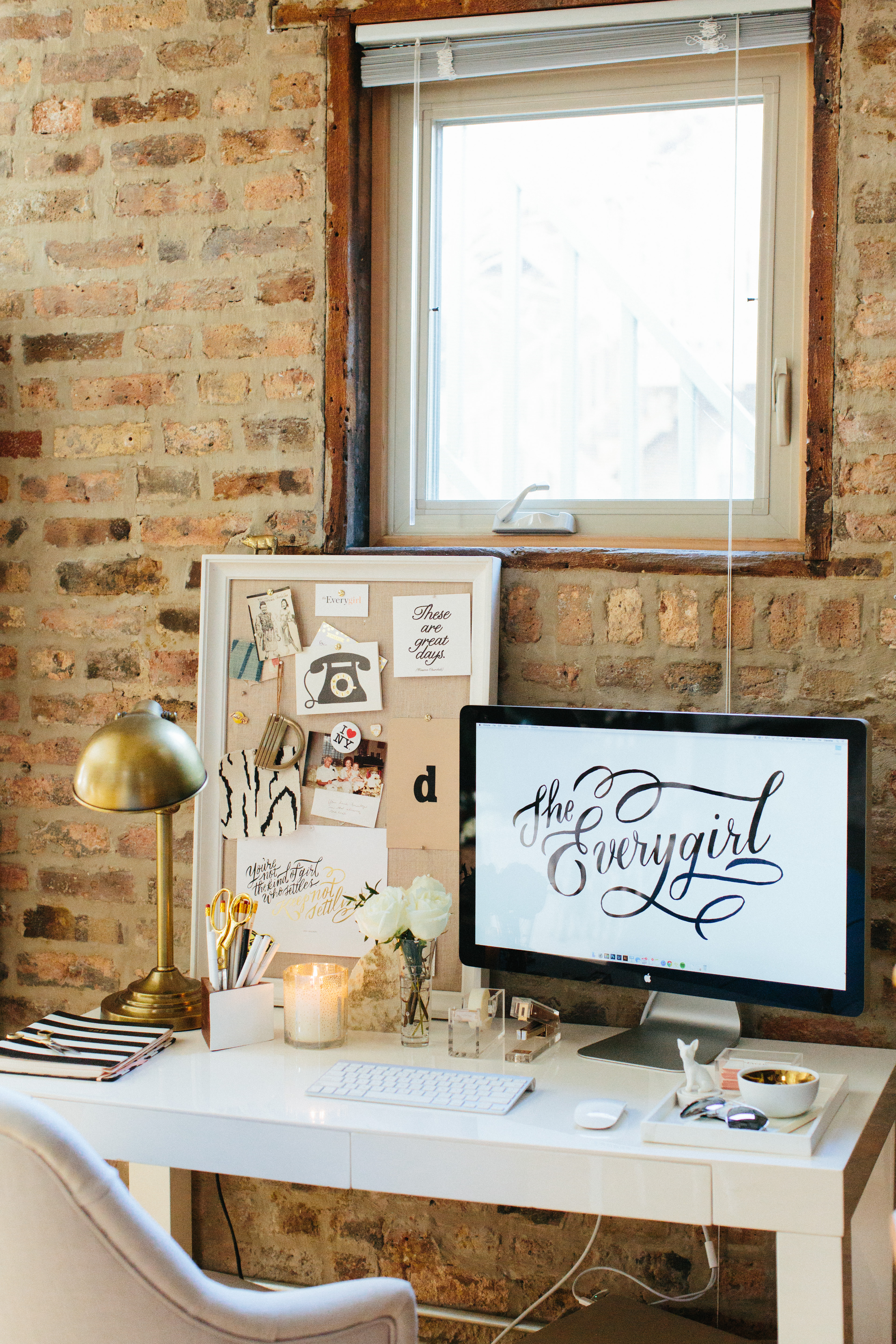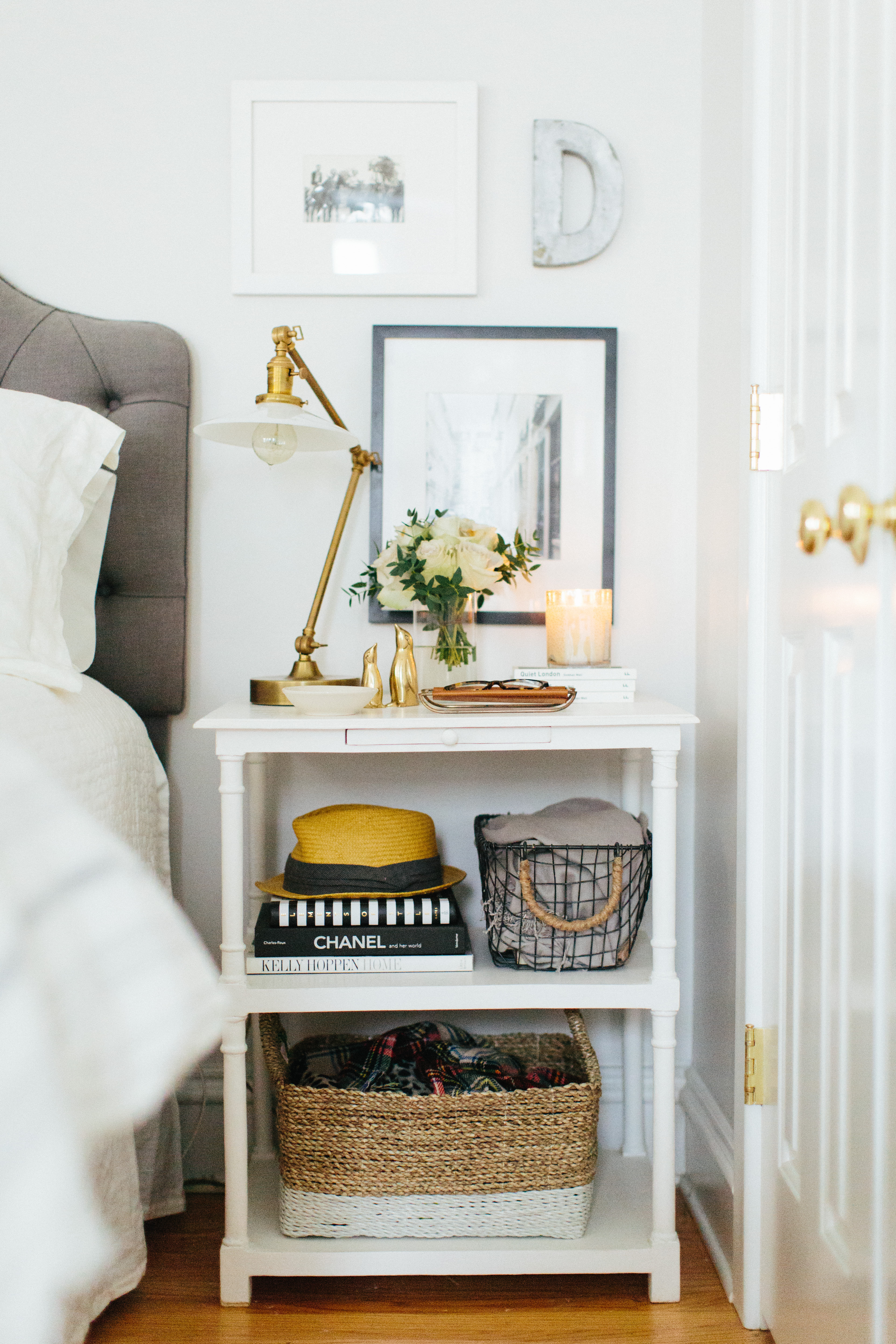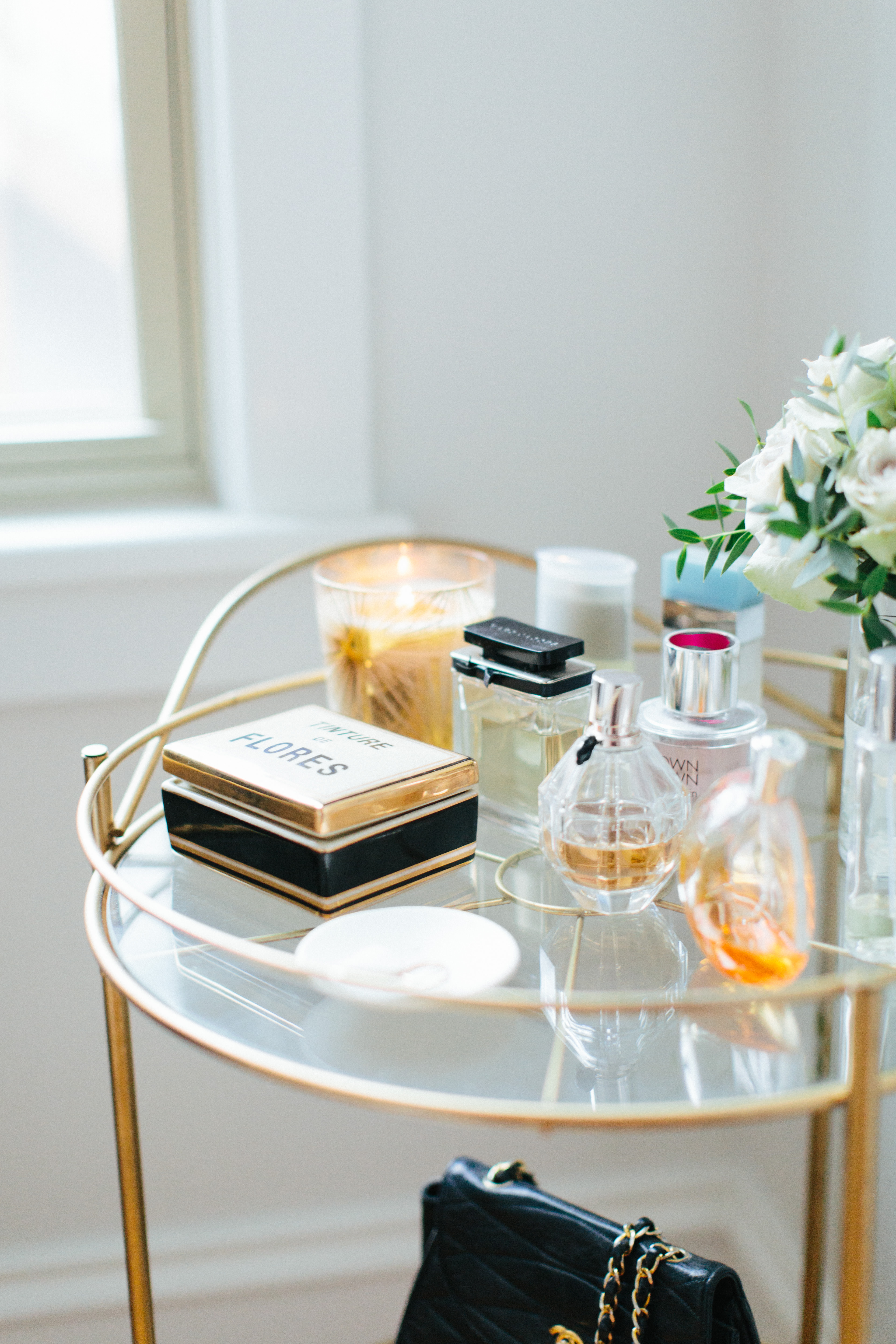 West Town (again)
I only lived in this place for a few months so there aren't tons of memories. I did walk Buddy to the park to sunbathe (him, not me) before work, and my favorite memory: walking out the front door and seeing Conor standing there to pick me up for our first date.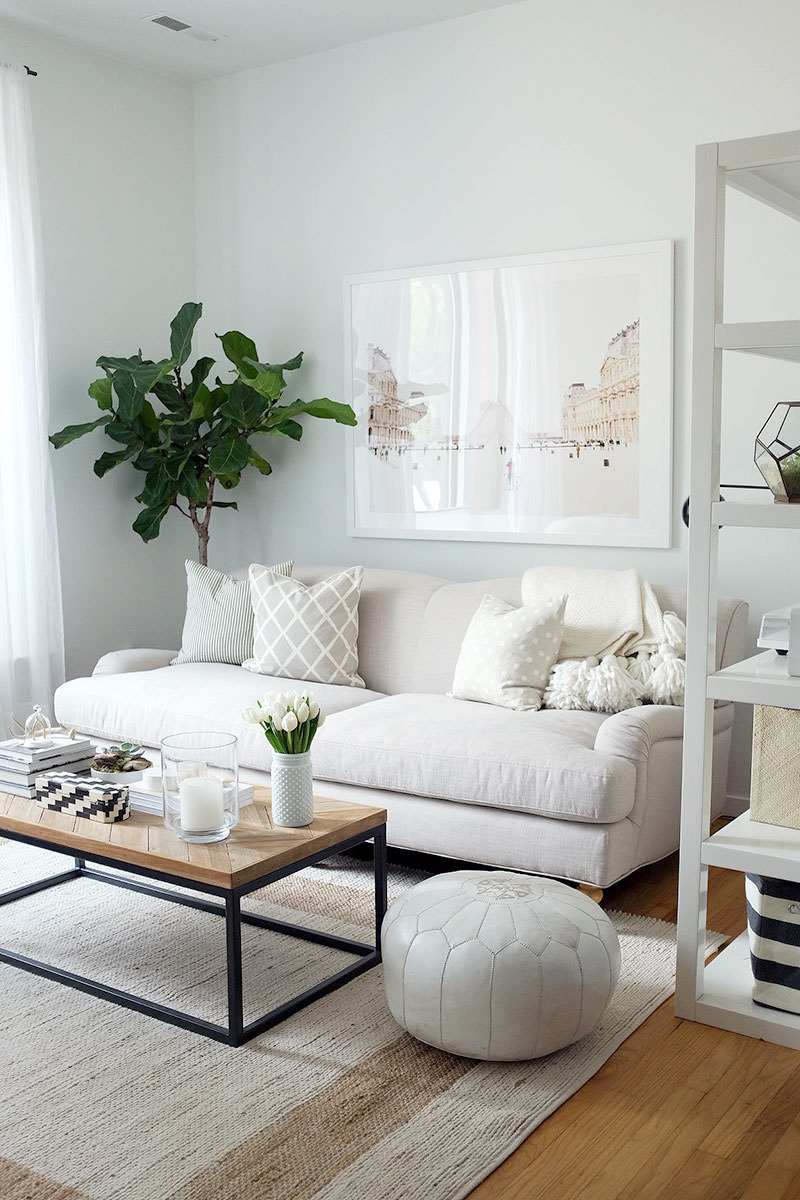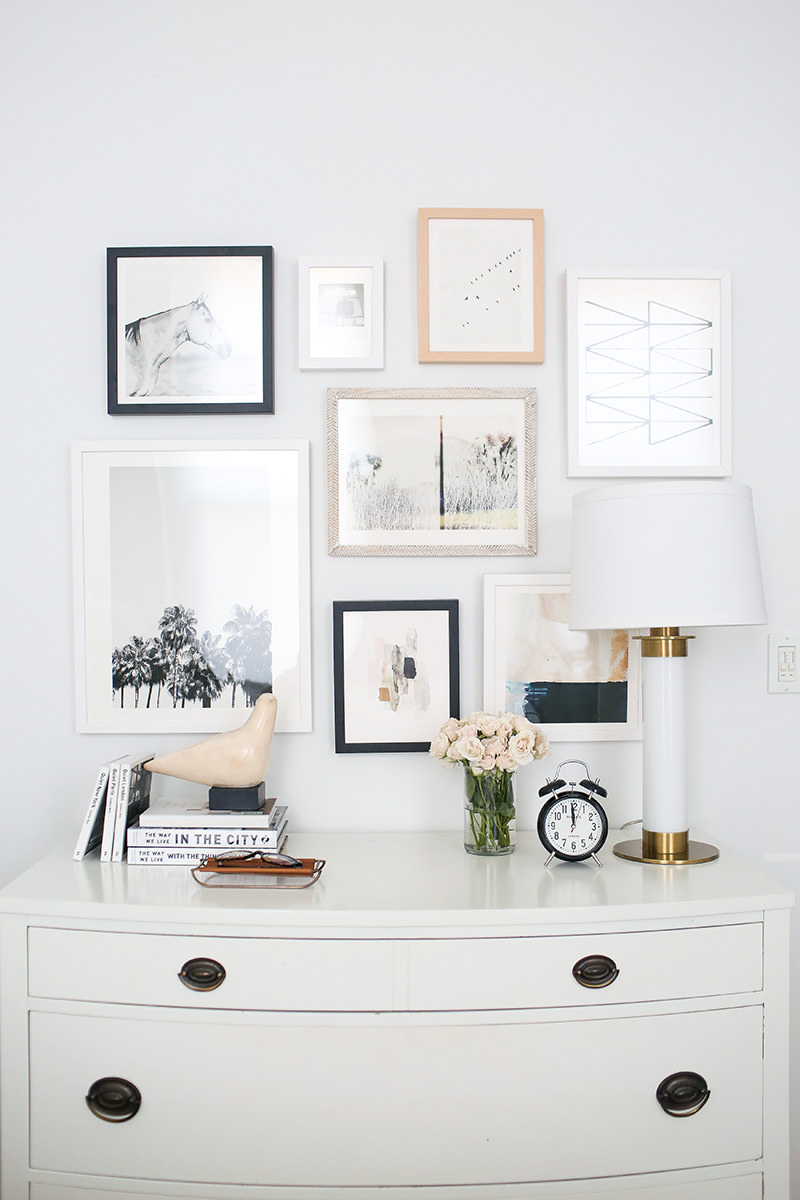 Southport Corridor (Lakeview)
My Lakeview apartment was hands-down the most charming of all the places I rented over the years. It was huge–2 stories, exposed beams, brick, and white painted wood floors upstairs. I had another Christmas party at this place and spent lots of time on the deck all summer. The neighborhood was so charming and I loved taking the pup out for morning walks.
Conor basically lived there with me so it felt more like our home than his, which is probably what I want to remember most. TV nights were the coziest and we loved grabbing dinner at Tango Sur since it was right across the street.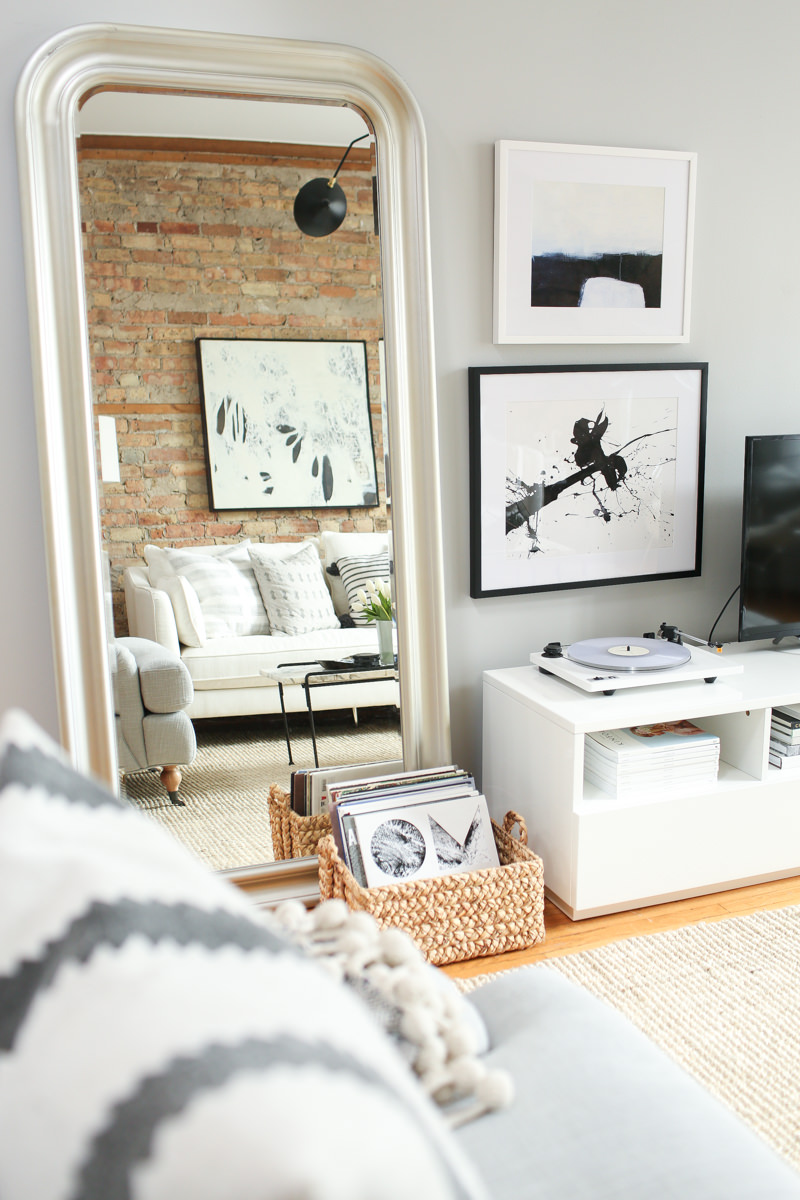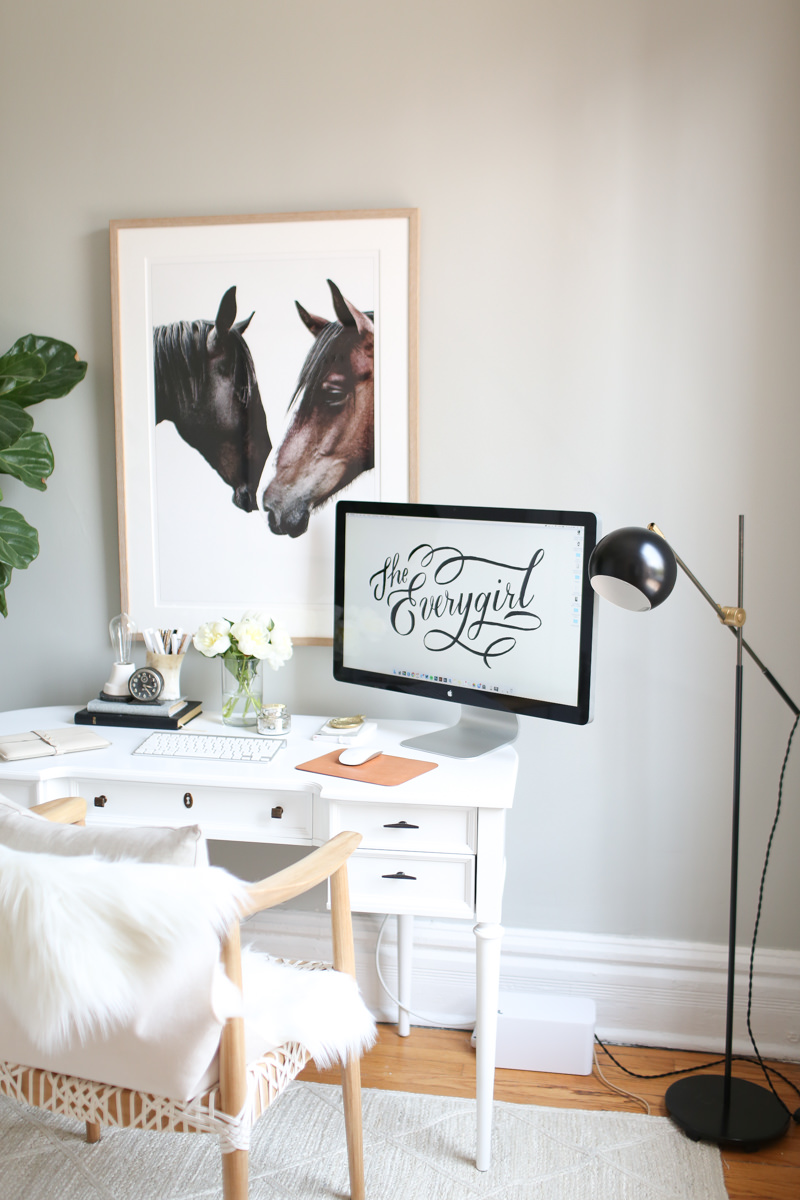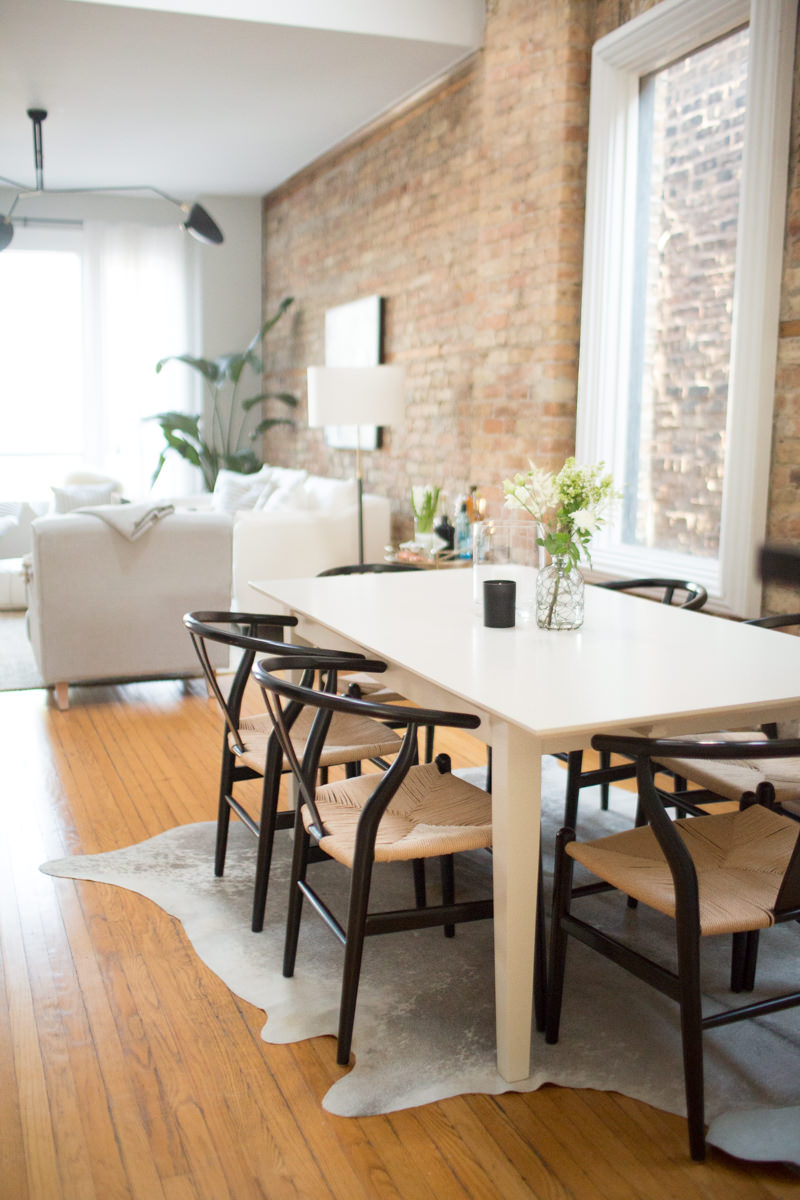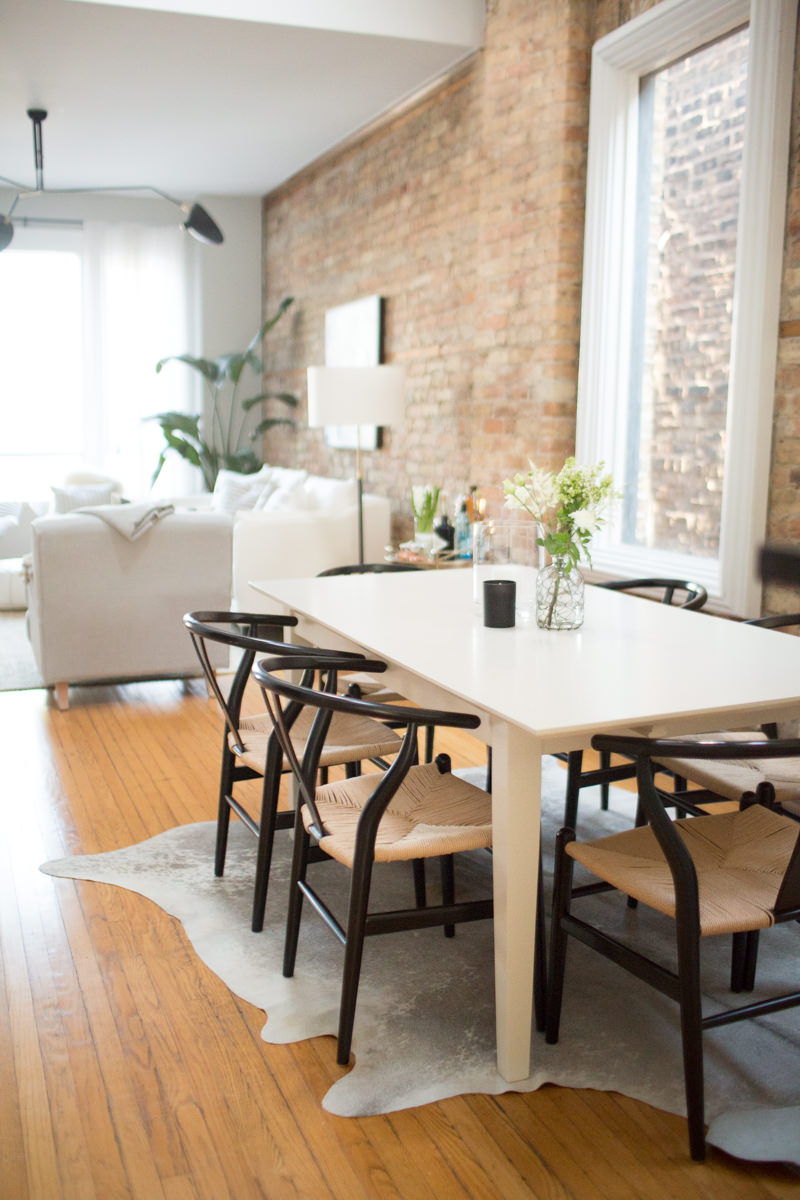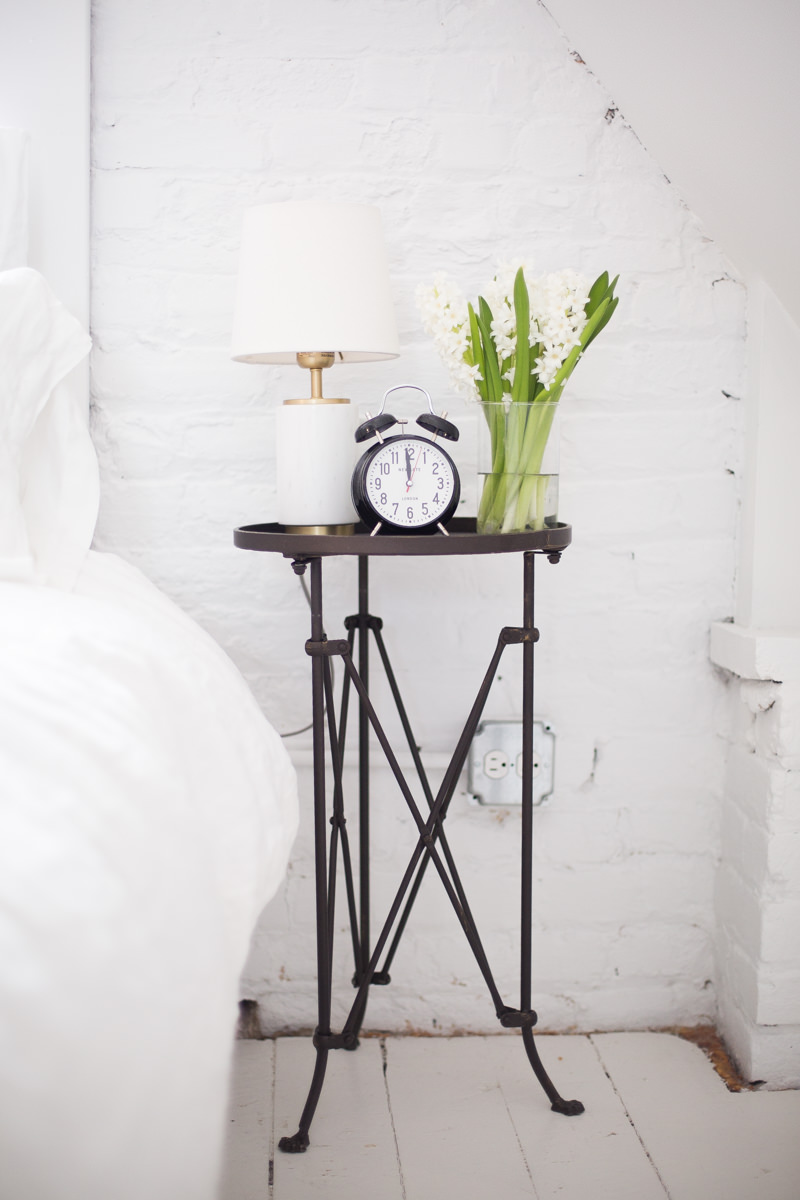 All photos by my friends at Stoffer Photography except for my Southport apartment which was photographed by me.