What My Kids are Getting for Christmas This Year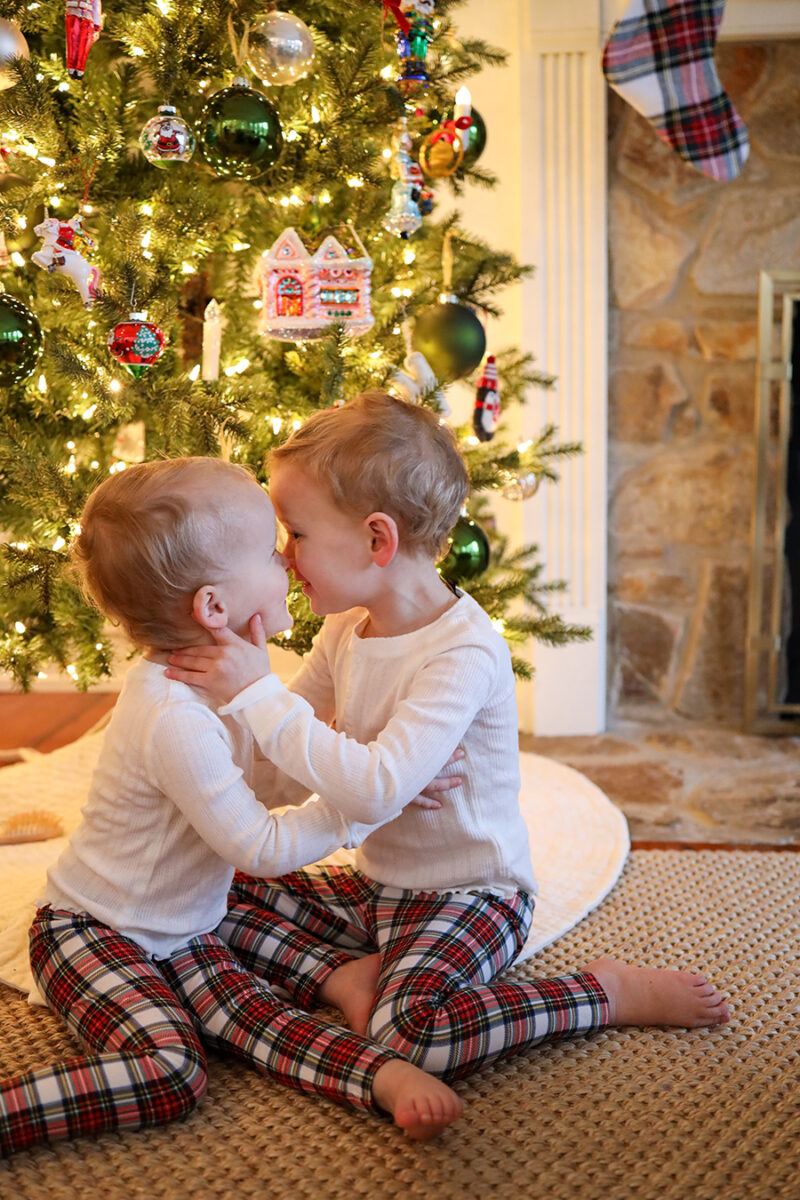 I've shared a dozen or so specific gift guides for everyone on your list. From babies and little kids to big kids and grandparents, there are hundreds of gift ideas to make the season easier for you. But I thought that since I've shared so many ideas for kids, it might help to see what my kids are actually getting this year. So here's a list of what my kids are getting for Christmas at ages (almost) 2.5 and 4.5.
What My Kids are Getting for Christmas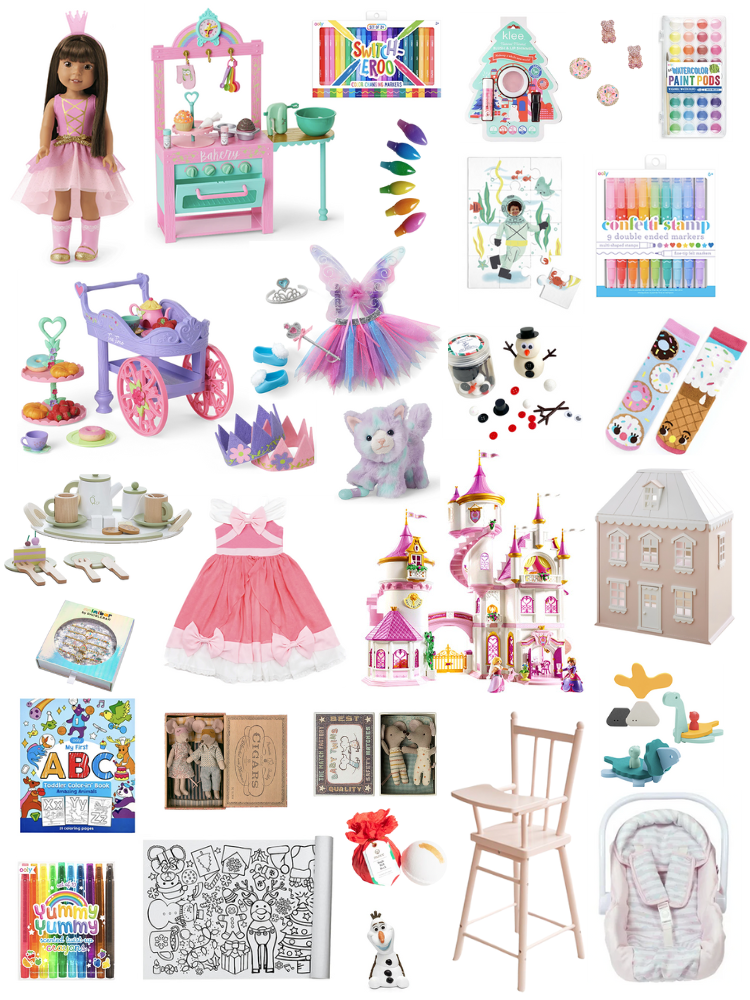 Christmas Gifts for my 4 Year Old
My daughter Margot is very into dolls, her dollhouse, and arts and crafts. She has two American Girl dolls and plays with them all the time. But the AG accessories are enormous and so expensive, so I really didn't want to bring those into our home. For the cost of (less than) a huge cafe or the remote control car, I got her a Wellie Wisher doll, kitchen, and tea cart. These dolls are a lot smaller (13″ vs 18″) and the accessories are a lot less expensive. They are quite magical, too, and very Margot. She saw the purpley-pink cat at the AG store months ago and fell in love with it, so I got that, too.
Christmas Gifts for my 2 Year Old
The play table and chairs are sort of TBD. I bought them months ago for Kate's big-girl room, but she currently has a bed and crib in there, so it won't fit right now. But we turned the guest room (which will be baby's room) into a playroom temporarily since our family room isn't finished. So long story short, not sure where it's going ultimately, but it'll be cute with the high chair and tea set Christmas morning? Or not.
So table and chairs aside, Kate is getting a few things for her Bitty Baby and her own little tea set (that matches her room). Add in some mice and art stuff, and we're all set.
Stocking Stuffers and Shared Gifts
Stocking stuffers are always fun. I just did a mix of fun, little things. Each of the girls got a Tonie (Olaf for Kate and Paw Patrol for Margot). Puzzles, socks, markers, and a few fun, little things that I think they'll love.
Family Christmas Gifts (From Grandparents and Aunts)
My mother-in-law is great when it come to gifts. She will ask what the girls want so we never end up with something they already have, and we can figure out something that will be perfect for them. Since the Maileg mouse house ended up in Margot's room, she got this dollhouse for Kate and added in some Maileg accessories and mice. Given the way Margot plays (and her love of Rapunzel) this castle will be perfect for her. The girls' aunts got them dress up outfits and jewelry. My sister gave them the Bauble Bar jewelry last week and they love them. She also brought them a few things from her Etsy shop, and I cannot recommend her sensory toys enough. The girls play with them with play dough all the time.
Santa Gifts
I had been asking Margot what she wants from Santa and it went a little something like this. "Something that shoots treats. No wait, a sloth. Actually, I want something with rainbow lights for my room. Oh I know, I want something that shoots every kind of treat. Can I have the cat from Lightyear?" So we went with a talking Sox from Lightyear because I'm not buying a marshmallow shooter. Kate has been asking for a "soft Daniel and Margaret" so that was easy. Both gifts were around $20 – pretty amazing.
This post contains affiliate links. If you purchase something using my links, I may earn a small commission at no cost to you.