My Favorite Clean Hair and Body Products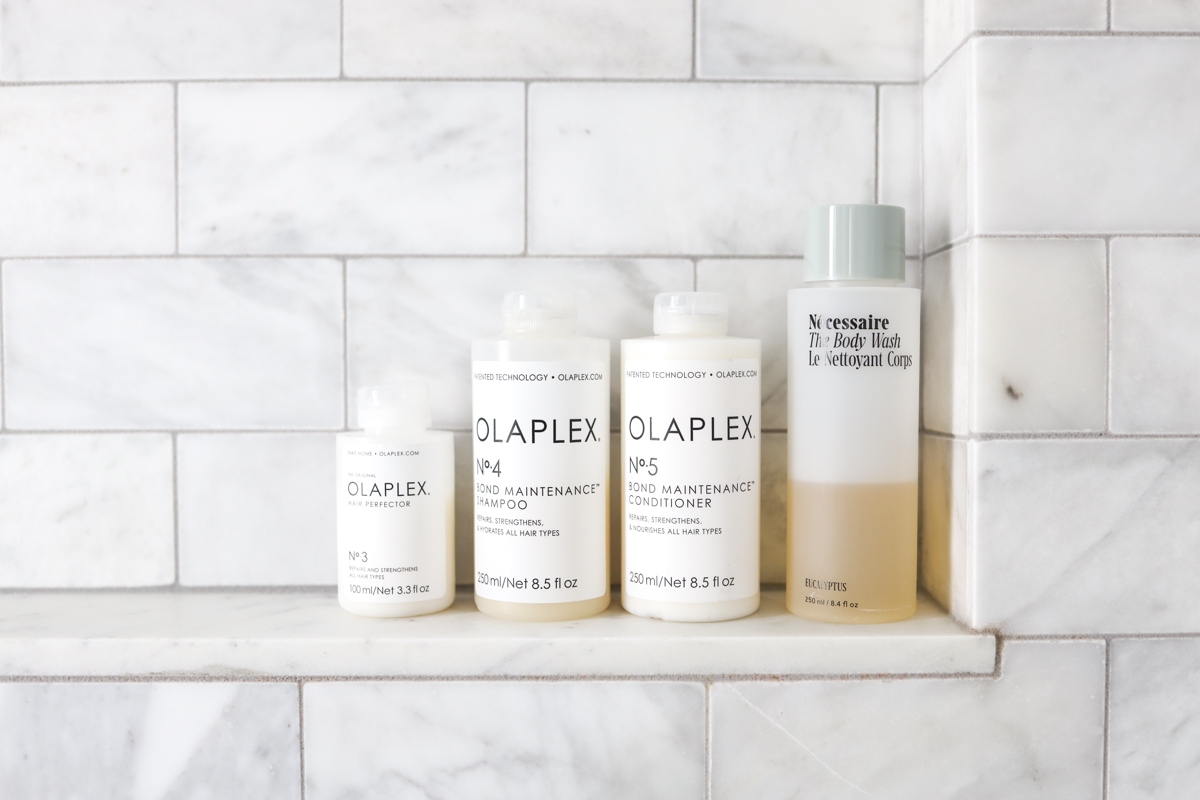 Many of us pay attention to the ingredients in our skin care routine, but what about our hair and body wash? I made the switch to clean beauty brands after becoming a mom, so it's been a few years. My skin looks and feels better than it did years ago – there was no going back. It wasn't long before I ditched my body wash and hair masks for cleaner options. Body wash was first. I found a brand I loved and committed instantly. In fact, I just placed yet another order. Then came shampoo and conditioner. I've yet to find a leave-in conditioner but am on the hunt. Good hair products take a moment to find, but focusing on hair health is key.
My Favorite Clean Hair And Body Products
Shop more clean beauty here. They're all plant-based and sulfate free, so good for your skin and hair health. Here are my favorite clean hair and body products to use in the shower.
Eucalyptus Body Wash
I had to see if this was worth the hype and it is! I use the eucalyptus and Conor uses sandalwood – we're both very happy with it, and the branding is lovely, too.
Billie Razor
I've been using this razor for years. Like years and years, long before it was a thing. Billie's beauty products are clean and the brand donated $100K across Black Lives Matter and the NAACP.
Bond Building Hair Treatment
My ends are struggling and postpartum loss was not kind to me this time around. I started using this weekly after having my second baby.
Hair Perfector
This strengthens and protects hair structure. I try to use it twice a week, once with #0 and once on its own.
Hair Oil
This product is amazing, especially if you're postpartum or struggling with your hair. it promote natural hair regrowth after hair loss, and doesn't make your hair feel weighed down at all.
Dry Shampoo
I just ordered this after reading its many rave reviews and will report back soon. There are those days you need clean hair but don't have the time or energy to actually wash it, so it's time for a clean dry shampoo. I have two kids and no idea how I've survived this long without it.
Bond Maintenance Shampoo
This shampoo repairs and protects hair from everyday stresses—including damaged hair, split ends, and frizz—by re-linking broken bonds.
Bond Maintenance Conditioner
Leaves hair easy to manage, shiny, and healthier with each use. It is color-safe, leaves hair stronger than ever, and benefits all hair types and textures.
Clean Hair Mask
I love this mask! It's vegan, cruelty-free, gluten-free, and comes in recyclable packaging.
Body Scrub
My skin is usually so dry in the winter months but has been extra soft thanks to this body scrub.